When you think of Denver, you may think mountains, marijuana -- maybe even the conspiracies surrounding the Denver airport. But The Mile High City is also a major hub for some of the most innovative startups in the country.
If you're looking to invest in startups in Denver, use Benzinga's list of the 10 Best Tech Startups in the Denver-Boulder Area to assist in your search.
Top 10 Best Tech Startups in Denver
These are our choices for the best tech startups in Denver. We rated startups on value to their respective industries, success in funding, uniqueness and several other factors.
#1. Best Interior Design Tech Startup: Havenly, founded 2013
An app that lives to help its users "find their style," Havenly uses tech to bridge the gap between consumers and the interior design industry. Here, users collaborate with professionals in the redesign or remodeling of an existing home, room or office.
Users connect their social media platforms, such as Instagram and Pinterest, to provide designers with color, pattern and texture inspirations. Designers then deliver 3D-rendered designs based on the user-provided virtual mood board.
Havenly even provides its clients with the necessary resources to bring their design dreams to life. And, Havenly matches its users with over 400 designers (matched with you on factors like budget, taste and location) so you're guaranteed to find one that meets your needs.
#2. Best Real Estate Tech Startup: PlanOMatic, founded 2005
Homeowners and real estate agents love PlanOMatic. It's a property management solution that allows users to show off their properties and take full control of their listings.
Users create interactive floor plans by virtual staging 3D walk-throughs, using:
Multi-Module Photo Galleries
Google Maps and Navigation
Forms for Offers, Contact and Scheduling
Rich Visualization and responsive listing design
PlanOMatic connects users with 150+ professional photographers across 32 different states.
#3. Best Crowdsourcing Tech Startup: Julota, founded 2014
The sad reality is that funding for community-need programs is often in short supply. Julota seeks to fill that gap by creating a network of local providers and giving users a platform with which to connect with them.
This platform connects users to providers resources assisting in basic living, medical and mental health needs.
Julato restores safety, public health and availability of resources when funding is lost or reduced by using technology to provide community care and mutual aid.
Julato's community, fueled by tech, lends direct care, love and direction to the most vulnerable members of our community. Neighbors can help neighbors reach their full potential and to achieve a more quality way of life.
#4. Best Compliance-Focused Tech Startup: Convercent, founded 2012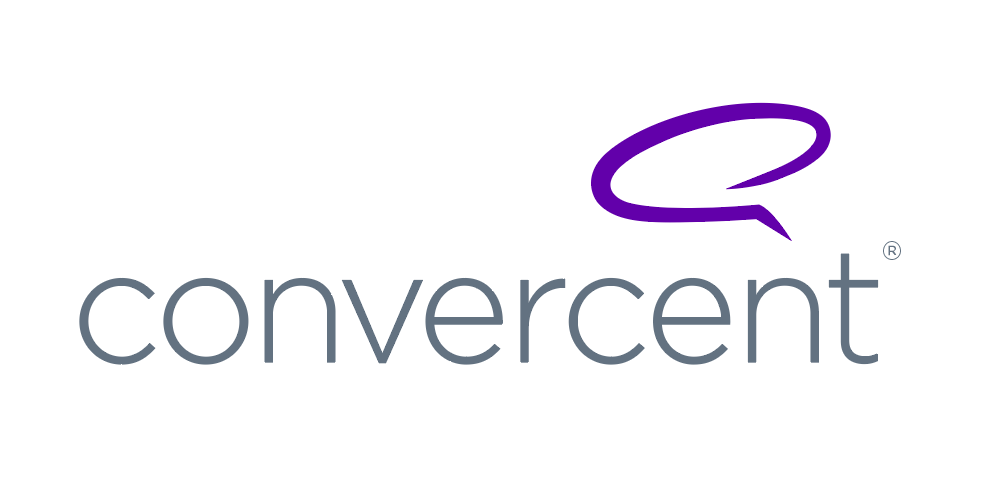 Convercent ss cloud-based platform focused on helping employers improve workplace ethics and compliance. Convercent drives performance, promotes values and reinforces positive employee relations.
Convercent does this by gamifying employee engagement and quantifying morale, fostering an environment of respect and trust. Convercent protects anonymity, making it easier for whistleblowers to speak out against wrongdoing or abusive workplace tactics and employers to make general complaints.
Users are free to take control of their daily workflow processes, reducing bottlenecks. And, employees can cheer on the success of others. This improves collaboration and employee relations. Convercent also helps users prioritize tasks and mitigate risks.
On the employer side, businesses stay up-to-date on the latest compliance. Big data allows executives to scale their business and support future business endeavors.
These solutions help companies become more resilient. Convercent strengthens customer loyalty and employee loyalty, creating an impeccable reputation that will drive new leads.
#5. Best Cannabis Industry Tech Startup: LeafWire, founded 2016
LeafWire is a key social media and networking platform for "ganjapreneurs" or anybody working in the cannabis industry. Here, people can connect to potential employers, investors and other people and platforms operating in this space.
Peter Vogel, CEO of LeafWire, had this to say about founding Leafwire in a recent Gangaprenuer interview:
"We started LeafWire because we looked at the cannabis industry and we believed that the industry needed a platform 100% devoted to the cannabis industry, where people could share news, promote industry events, find business partners, find employees, find investors and just simply network. We intended to build a LinkedIn-type platform 100% committed to serving the needs of the cannabis business community."
The cannabis industry is still plagued with often-changing regulations, banking restrictions and compliance-related issues. With all the smoke obscuring the ability to easily conduct business in the cannabis industry, LeafWire is a lifeline for those wishing to connect with other serious professionals.
#6. Best Automation Tech Startup: Outrider, founded 2017
Outrider is disrupting the yard operations part of supply chains, seeking to replace dangerous, repetitive, manual operations with autonomous solutions. Outrider provides a green-energy, supply chain solution to yard operations.
Outrider's operational mechanisms are safer, more efficient and more sustainable than traditional yard operations. Outrider uses an autonomous electric yard truck, an SaaS management platform and a solid site infrastructure to fulfill its function.
This system can work around the clock and maintain the supply chain (without the need to socially distance, or otherwise shut down or slow operations due to outside factors).
And, by automating, Outsider is also lowering costs associated with maintaining supply chain operations.
Distribution yards are seamlessly automated between long-haul trailers and the warehouses that store them.
Outsider's cloud-based software allows operators to manage, coordinate and optimize autonomous yards. These tools integrate into existing systems and are available for stand-alone tasks such as dispatching, data analytics and the real-time monitoring of multi-trailer moves.
#7. Best InsurTech Startup: InsurData, founded 2017
InsurData helps insurance underwriters better understand the vulnerabilities and personal risk exposures that factor into insurance premiums. This helps underwriters produce better estimates for their clientele. InsurData does this by capturing and rating peril-specific exposure and risk data.
This level of detail allows underwriters to make faster, more informed quotes. Providing insurers with real-time data at the individual risk level, the InsurData Exposure Engine operates on:
Cumulation and Risk Management
Catastrophe Modelling
Predictive Analysis and Data Augmentation
Re/Insurance Standards
Automation and Blockchain Technologies
The Exposure Engine's heightened granularity increases the accuracy of insurance quotes. The Exposure Engine uses a fully-automated process to create data reports. InsurData APIs integrate with existing platforms, providing users a real-time look at existing data.
#8. Best Shopping Tech Startup: ibotta, founded 2011
The pandemic definitely had an effect on our spending habits, with more people saving for emergencies and looking for ways to reduce spending. ibotta uses tech to make finding, clipping and using coupons a breeze. Ibotta rewards users for the products they buy, the places they shop and the brands they follow.
ibotta uses integrated technologies, connecting at the point of sale to provide discounts. The app syncs with a user's shopping habits and experiences. ibotta rewards members with cashback for their purchases. After a purchase is complete, ibotta rewards users for the price of goods spent depending on the coupons they clip.
ibotta also incentivizes users with a referral system, rewarding them for inviting their friends and encouraging them to use the app. Friends can even work as a team to unlock coupons and rewards.
ibotta also gamifies the shopping experience. Users have access to paid contests and giveaways. To date, the company claims to have paid out more than $650 million to its users.
#9. Best Mental Health Tech Startup: Manatee, founded 2018
Manatee gamifies "therapy" and makes it easier for families to stay connected. Its facts-first model stresses the importance of mental health care for children.
Within this app, families can set and track daily goals and reminders. Users are able to meet with their therapists online and receive continued support. The app prompts daily check-ins and alerts its users of the progress they're making in life.
Manatee encourages mental health experts to analyze Manatee data to address any patterns that may indicate future cause for concern.
Manatee helps families "celebrate the wins," build resilience and strengthen the ties between members. Children can also learn new skills and how to manage their feelings, mitigating the stress, worry and anxiety that people of all ages face.
#10. Best Gaming Tech Startup: Pivan Interactive, founded 2018
Pivan Interactive's highly-intuitive AI and analytics tools are transforming the esports arena and preparing everyday gamers to compete in the big leagues. Pivan Interactive combines machine learning and data analytics to elevate the live-streaming, gaming and esports markets.
Pivan Interactive trains and coaches gamers with lessons customized to their personal gaming style. Pivan Interactive capitalizes on the always-growing video game industry.
Professional esports teams are becoming more and more legitimized, especially as we all learn to stay connected remotely. Professional gamers are already going head-to-head in well-known competitions, so Pivan Interactive is perfectly positioned for success.
Fund Great Ideas by Investing in Tech Startups in Denver