Search current offerings based on your criteria with Benzinga's New Alternative Investments Screener.
Want to learn how to invest in startups? Benzinga's guide outlines the benefits, risks and best practices to be a successful startup investor.
You'd be standing on a gold mine if you had invested just $1,000 in companies like Amazon, Microsoft, Apple or Dell when they had their initial public offering (IPO). Of course, the stocks of these companies have multiplied many times over since then. Imagine if you had invested long before the IPO! What could your investment look like today?
Each prosperous startup began as a homegrown idea. Success stories like Sequoia Capital's 12,000% return from investing in WhatsApp might make you think about investing at the ground level of the next big thing. Remember, transforming startups into a success story requires effort, capital and risk.
Invest With Startup Crowdfunding Platforms
Online investment platforms allow investors like you to add startups to your investment portfolio. Companies at all stages launch campaigns on these platforms and typically offer early investors equity, convertible notes or debt.
While some companies choose to pay dividends to their shareholders once they become profitable, most investors on these platforms are banking on the company being acquired or going public at a much higher valuation than what they invested at.
Here are 3 of the most popular startup crowdfunding platforms to find the next big opportunity.
Mainvest
Best For
Investing in small businesses
1 Minute Review
Mainvest allows people to invest in local small business with a minimum investment of only $100.
StartEngine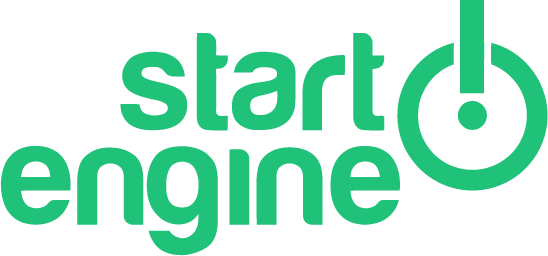 1 Minute Review
StartEngine is an equity crowdfunding platform that connects the general public with startups. Equity crowdfunding came about in the wake of the 2012 Jumpstart Our Business Startups (JOBS) Act that gave companies more freedom in how they could raise funds. StartEngine has helped companies raise more than $350 million across 500 offerings via Regulation Crowdfunding and Regulation A+ to date — more than any other platform in this space. 
Companies raise funds on StartEngine and later give their shareholders the opportunity to trade, all within the same interface. Investors can discover more than 100 different startups and build their portfolios. It's open to nonaccredited investors and maintains low investment minimums — as little as $100. StartEngine also provides companies with an opportunity to start a Regulation Crowdfunding offering before moving on to a Regulation A+ raise. To date, more than $350 million has been invested on StartEngine, and the platform boasts more than 500,000 prospective investors.
Best For
Investors looking to diversify
Businesses needing investors
Those who wish to invest outside the stock market
Pros
Investors and businesses connect in real-time
Can sign up at any time
Detailed investor presentations
Low minimums
Opportunity for companies to raise funds through Regulation Crowdfunding
Cons
Inherently risky and illiquid to invest in startups
Limited information on companies beyond minimal background checks and anti-fraud checks
Valuations set entirely by the company raising money — no room for negotiations
WeFunder

Best For
Large selection of offerings
1 Minute Review
Wefunder, founded in 2011 by 2 Y-Combinator alumni, is a crowdfunding platform that allows you to invest as little as $100 in startups you love. The platform is 2-sided: entrepreneurs can accept funding from any source without needing to prepare extensive paperwork until after they have gauged interest; and everyday people get access to equity in potentially game-changing startups at the earliest opportunities.
Start-up investing is risky; however, some of the best returns come from these types of investments. For example, Robinhood Markets' (NASDAQ: HOOD) lead investor, Index Ventures, was able to turn $500,000 into $3 billion through pre-IPO seed investments as of July 29, 2021. Had you invested $100 alongside Index, your investment would be worth $600,000.
For Investors: As of March 2021, anyone in the U.S. can engage in startup investing with as little as $100 – an opportunity once restricted to wealthy, accredited investors like venture capitalists and angel investors. Similar laws are expected to go into effect in Europe in November 2021. Wefunder is simple to use and an easy way to get accustomed to startup investing.
For Entrepreneurs/Companies: As of March 2021, companies can now raise up to $5 million per year in pre-seed to series A rounds, or up to $75 million per year in regular A+ rounds and later, from unaccredited investors. This feature gives entrepreneurs access to a plethora of untapped capital. Companies can start campaigns in less than 15 minutes and pay relatively little in fees.
Best For
Investors who want access to private markets without a significant amount of capital.
Entrepreneurs looking for alternative sources of capital.
Entrepreneurs who cannot pitch to venture capitalists.
People looking for high-risk, high reward investments.
People looking to diversify their holdings.
People who want ownership at the ground level.
Pros
Website and app layout are simple and straightforward.
All-star management and development team with exceptional credentials.
A large variety of industries available for startup investing.
Super easy to sign-up and get started.
Low or matching fees offered for startups raising capital.
Cons
Startup investing is risky – you experience a much higher chance you will lose your entire investment by investing in a private company rather than a public one.
Private equity is far more illiquid than public equity.
Pitches are not fully vetted; however, Wefunder does verify the legality of a startup and vets the founders.
Invest With Venture Capital Funds
Investors that want to take a less hand-on approach to investing in startups can turn to venture capital funds to pool their money with other investors and rely on the fund managers to choose early stage companies to invest in.
Venture capital firms usually look for pre IPO companies to invest in that they believe will increase in value and either go public or be acquired by another company.
While there aren't many venture capital funds with minimum investments that fit into most individuals' budgets, we've found one company that has closed in that gap for retail investors. Alumni Ventures allows individual investors to participate in venture capital with minimum investments as low as $25,000. The company is also one of the most active VC funds in the country.
Other Options to Invest in Startups
AngelList
AngelList is one of the most popular startup investing platforms out there. The platform offers startups, from seed to post-IPO, to secure funding and angel investors. You'll have firsthand experience in the startup ecosystem through a platform that lets you research the fastest-growing companies.
The platform also has a job board, AngelList Talent, where you can apply privately to more than 130,000 tech and startup jobs with a single application. There's also a Product Hunt section where you can join millions of early adopters and makers in waiting for the next big launch.
AngelList allows you to build a network via email invite or connecting social media accounts to boost your chances of securing funding. You can also use its search tool to identify investors who are a good match for your startup.
Gust
Gust is quite different from other startup investment platforms. Instead of acting as an investing network, Gust offers a SaaS platform by 80+ angel networks including OurCrowd, SeedInvest and others. The platform provides the tools accredited angel investors, startup programs and venture funds need.
Whether you're an investor syndicating a deal or a startup program seeking to connect investors with quality startup talent, Gust lets you investigate individual offerings, discuss deals, track and review investments and share your potential investments with others.
The platform also provides a vast video and proprietary data library to help you stay abreast of the latest trends as well as predict future performance.
Pros of Startup Investments
Several high-profile company success stories have proven that putting money into a startup is one of the few great ways to invest and reap high returns. Here's what motivates investors to put their money into startups:
Potential profits: With good planning, startup investments can be very profitable. Pay attention to companies that provide solutions, bring value and develop new trends in the ever-evolving knowledge-based economy.
Portfolio diversification: Startups are an asset class that allows you to explore a different investment channel. Investments are risky and a diverse portfolio means you can minimize the possibilities of taking a big hit during a downturn.
Job creation: By putting money into a startup, you're helping the economy move in the right direction by helping a company get on its feet. If it succeeds, you'll have contributed to the creation of jobs for non-investors.
A range of options: You can find startups in virtually every market and industry. This way, you can diversify your investments across markets and cap sizes, including emerging markets.
Buy-out potential: Many startups are bought by large corporations that see them as a potential competitor or want to leverage the technology created by the startup. If the startup you invest in sells at a lucrative price, you'll enjoy great returns on your investment.
Cons of Startup Investments
Even with their growth potential, startups are considered high-risk investments since only a small percentage succeeds. Consider these cons before putting your money into a startup.
Tremendous risk: As lucrative as it may be, you could invest in a company that never succeeds. Startup investments are high-risk and your return on investment depends on the new venture becoming a success.
Wrong valuations: Most startups often give valuations more aligned with Silicon Valley, even when the company has not gained traction. This creates a harder barrier for you to invest in your startup of choice.
Lack liquidity: Startup investments can't be traded like publicly traded stocks. This means that you may not be able to sell your stake until the company is acquired or goes public.
Best Practices for Investing in Startups
Need the right approaches and strategies for investing in startups to maximize potential returns and hedge risks? Here are some best practices we recommend.
Industry Choice
First and foremost, choose the startup carefully, including its industry and target market. Some industries may not make sound investments at certain times, so consider the prevailing market conditions. Some industries are hotter than others. Consider your view of society's needs and direction before picking an investment.
Factors like the investor's experience in the industry also come into play when picking an investment in a specific industry. If you're a doctor, for instance, you may have some insights about the medical world that may be valuable when investing in a medical technology startup. Higher investment returns are often connected to an investor's industry expertise.
Some industries to consider include:
Due Diligence
You should always know what you put your money into, so perform due diligence. Spend time investigating a company before signing an investment contract to positively influence your investment outcomes. Dig deeper into the company's financial records, learn more about the founders and identify what the startup promises to solve. The more information you have about a company, the better poised you are to make a wise investment decision.
Diversification
Whatever your expertise, you should always diversify in your investment class. You may want to diversify beyond 1 or 2 startups. Invest in more startup companies to improve your odds of landing a winner.
Diversification also includes maintaining a portfolio of startups in diverse industries with different business strategies. You may also diversify based on the age of your startups — look into early-stage, mid-stage and late-stage investments. Multiple startup companies provide a sweet spot for building a diverse portfolio.
You can also learn more about investment firms that offer professional wealth management.
Post-Investment Involvement
After making your investment, there are extra contributions you can make to increase the chances of a higher return. This can include financially monitoring the company, mentoring the startup and helping establish business relations on its behalf. You may also attempt to secure a board seat to maintain your degree of post-investment involvement.
Join the Startup Investment Community
The startup investment landscape is undergoing a renaissance. Individual investors now boast unprecedented access to investment opportunities that were once only available to accredited investors. There are numerous platforms, strategies and forms of returns to research and understand before making your investment decision.
Be sure to diversify, draw on previous experience and do the legwork — market research and due diligence. The risks are high, but the rewards can be worth it.
FAQs
Accelerate Your Wealth
Arrived Homes allows retail investors to buy shares of individual rental properties for as little as $100. Arrived Homes acquires properties in some of the fastest-growing rental markets in the country, then sells shares to individual investors who simply collect passive income while waiting for the property to appreciate in value over 5 to 7 years. When the time is right, Arrived Homes sells the property so investors can cash in on the equity they've gained over time. Offerings are available to non-accredited investors. Sign up for an account on Arrived Homes to browse available properties and add real estate to your portfolio today.