Want to jump straight to health insurance quotes? Compare here and find the cheapest premium with the best coverage.
From its gorgeous peaks to its mysterious caverns and everywhere in between,The Beehive State is full of wonders to behold. But whether you're attending school, taking on a new job or you need temporary health insurance, you may be wondering how to get health insurance coverage for yourself or your family.

You want to stay protected but you also don't want to break the bank. No matter where you live in Utah, you want coverage that helps to bridge the gap until you can get more permanent health insurance coverage. It's important to note that when deciding on short term health insurance, Utah has certain filing requirements, which you can read in full here.
Fortunately, Benzinga understands that you have specific needs for Utah short term health insurance and we're here to help! We've reviewed the best options available to help you choose with confidence. Below are our top picks and what to look for when considering your short term health insurance needs.
Best Short Term Health Insurance Options in Utah
There are several worthwhile options for short term health coverage in Utah. Below are some of our top picks for affordable pricing and fast proof of health insurance coverage. It's a good idea to get individual quotes from each of the companies profiled below since coverage options and pricing can vary dramatically among carriers. By getting an individualized quote from these companies, you'll have a better idea of what coverage will cost for your specific needs.
1. AgileHealthInsurance 
AgileHealthInsurance is an affordable option, with many plans available for $99 per month or less. One of the best reasons to consider Agile is that you can apply for insurance and get a printable card as proof of insurance in just minutes.
Plus, with this short term insurance, you can keep your own doctor and there's no specific "enrollment period" so you can sign up for coverage any time. If you're in need of short term insurance, Agile is a great, fast and affordable way to apply, get approved and get your coverage proof quickly and efficiently.
Don't risk going without coverage when you can have affordable short term health care for under $100 per month.
2. eHealthInsurance
eHealthInsurance works with thousands of insurance carriers to help you find the most affordable health insurance options for short term needs. Handled entirely online, the seamless process makes it an attractive option for anyone looking to get fast, quality, short term health coverage.
eHealthInsurance is a particularly attractive option for anyone looking for short term insurance before getting Medicare or in-between employment. If the Affordable Care Act plans are out of your budget, even with subsidies, eHealthInsurance could be an affordable alternative.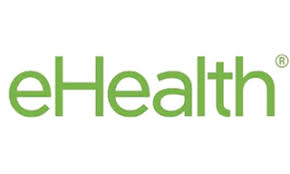 get started
securely through eHealthInsurance's website
# of Healthcare Providers
5
1 Minute Review
eHealth works with the top insurance carriers to make searching for and comparing healthcare plans easy. eHealth offers the following types of insurance:
Individual and family
Medicare
Short-term health
Dental
Vision
Small business health insurance
Best For
Comparing plans in your area
Pros
1-stop health insurance shopping
Works with trusted carriers
A+ BBB rating
Positive customer service reviews
Cons
Plans not available in every area
3. Independence American Insurance Company
Through its Connect line of products, Independence American allows you the flexibility to choose from 1 of 3 distinctive plans to fit a variety of needs and budgets.
The Connect Value plan has some of the most affordable premiums and includes benefit-specific maximums as well as a lower coverage-period minimum. The Connect STM, or short term medical insurance program, includes up to $2 million coverage for the period maximum.
For those with preexisting conditions, check out Connect Plus, which provides a $25,000 benefit for those with eligible conditions, making this a great option.
4. LifeMap
LifeMap is ideal for those who need shorter-term coverage but want to be protected when serious accidents or illnesses strike. The plan covers hospital room and board, physician services for diagnosis, treatment, surgery and emergency room visits, as well as preventive care as specified by the state (like breast and pelvic exams, prostate and colorectal cancer screenings).
In addition, home health care and physical, occupational, speech and audiological therapy may also be covered. You can get coverage through LifeMap for anywhere from 30-90 days, making this a great short term option if you don't need the full 363 days.
5. SelectHealth
Based out of Salt Lake City, SelectHealth provides short term health insurance among many other types of plans. Be sure to check out its Enhanced Short Term plans which can be purchased at any time throughout the year (no special enrollment periods) and offer variable premiums depending on your current health.
This type of plan offers more flexibility than traditional short term plans and is a relatively new product being rolled out by insurance companies across the country. It offers greater coverage than a standard short term insurance plan but also at a higher cost. If you need quality short term insurance for yourself or your family, SelectHealth is a great local option to check out.

Utah Health Insurance Laws
Employers in Utah are not required to provide health insurance, but most do.
If employers do offer health insurance, they are required to offer mandated benefits.
Health insurers that make coverage of children available are required to keep that coverage available until those children reach 26 years of age.
What is Short Term Health Insurance?
Short term health insurance is made up of insurance plans that have a set duration (usually several months). They are designed for people who need temporary coverage to help them bridge the gap between long-term plans. For example, young people who are no longer on their parents' coverage but need health insurance until they can fully shop around for a longer-term policy benefit.
Another common group that seeks short term insurance are people in-between jobs and want affordable health insurance until they can apply to health insurance provided by their employer.
Who Needs Short Term Health Insurance?
Although short term health insurance is often sought out by young people or those in job transitions, they are not the only groups that can benefit from Utah short term health insurance. Anyone who is in transition or needs coverage for a little while can benefit from having short term health insurance. It's designed as a bridge in case illness or injury should strike when you're between coverages.
If you're looking for a short term health insurance plan in Utah, you may be ineligible for coverage from guaranteed-issue health plans. One example would be if you recently lost your coverage from a group health plan and are considering COBRA or a short term health insurance plan. You can have one or the other, but not both. The same applies to HIPAA plans.
This presents a trade-off in affordability versus comprehensive coverage. Short term Utah health plans don't cover pre-existing medical conditions or the required minimum essentials from plans that fall under the Affordable Care Act. The upside is that they're an ideal option when you need minimal, cheap gap coverage and don't want to be left hanging with a huge emergency hospital bill.
Short term insurance costs less initially than other types of insurance plans, so if you need quick proof of insurance it can definitely help in a pinch. Short term insurance covers accidental injuries, emergencies and illnesses but it doesn't generally cover preventive care like dental, vision or other types of insurance that you can add onto a longer term insurance.
When Can You Enroll for Short Term Health Insurance?
You can enroll for short term health insurance at any time. It's important to note that in Utah you can only have a short term plan for 363 days or less. Utah short term health insurance plans are nonrenewable and mainly focus on providing emergency care, so if you don't need to see the doctor often and you want something to help with emergency financial expenditures, short term health insurance is a great option.
Where Can You Enroll for Short Term Health Insurance?
There are several options available for Utah residents who want to enroll in a program that offers short term health insurance. Since all companies vary and calculate rates differently, it's a good idea to check out the websites of the best health insurance companies below so that you can get a free online quote and compare prices that are customized to your unique needs.
Affordable Short Term Health Insurance Coverage in the Beehive State
Whether you're transitioning between jobs, coming off of your parents' coverage or need quality insurance coverage to help bridge the gap and alleviate some financial costs when you're sick or injured, finding affordable short term health insurance can help you.
Take a look at the top 5 companies profiled here and get a few free online quotes to better determine which coverage fits your needs and budget precisely. Most of the process can be handled entirely online, making it easy to go from quote to coverage in as little as a day.