Did you know many people find the best temporary health insurance plan from Pivot Health or opt for no enrollment period coverage from Sidecar Health Access Plan?
Going too long without any kind of health insurance can put your family at both medical and financial risk. If you missed Open Enrollment, you might want to consider an affordable short term insurance plan. We'll show you exactly how to get health insurance in Maryland outside of Open Enrollment with a short term plan.
Best Short Term Health Insurance Options in Maryland
Now that you understand how short term insurance works and who needs it, it's time to take a look at your plan options in the Old Line State. Let's take a look at some of the best health insurance providers currently offering short term insurance in Maryland.
1. Sidecar Health
The Sidecar Health Access Plan is easy to access and you can register at any time. Sidecar sends you a special card that you can use to pay for medical services, you can see any doctor you like and there's no deductible.
Other coverages include:
Preventative services
Prescription coverage options
The option to check your coverage level on the site or app
By customizing your coverage, you can get the healthcare you need, but you can also drop the plan at any time. Whether you haven't had coverage in ages or you need to fill a gap in your health insurance timeline, Sidecar Health makes it easy to save money.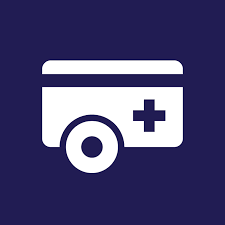 Get Started
securely through Sidecar Health Access Plan's website
Disclosure: Plans referred to above are excepted benefit fixed indemnity insurance products marketed and administered by Sidecar Health Insurance Solutions, LLC and underwritten by Sirius America Insurance Company or United States Fire Insurance Company, depending on the state. As an excepted benefit plan, it does not provide comprehensive/major medical expenses coverage, minimum essential coverage, or essential health benefits. You cannot receive a subsidy (premium tax credit and/or cost-sharing reduction) under the ACA in connection with your purchase of such an excepted benefit fixed indemnity insurance plan. Also, the termination or loss of this policy does not entitle you to a special enrollment period to purchase a health benefit plan that qualifies as minimum essential coverage outside of an open enrollment period. Coverage and plan options may vary or may not be available in all states.
# of Healthcare Providers
See any doctor
1 Minute Review
Sidecar Health Access Plan is another approach to traditional health insurance. Instead of your health care providers billing your insurance, you pay upfront using the Sidecar Health payment card. This results in savings of up to 40% on healthcare costs for its customers. 
Established in 2018, Sidecar Health Access Plan is based in El Segundo, California. Its plan options are easy-to-understand and allow you to shop upfront for affordable health care rather than receiving care and finding out what it costs later. 
Learn more about Sidecar Health Access Plan and how it works.
Prefer to talk to an agent on the phone? Call 866-794-1192 to speak to a representative now.
Best For
People who are younger than age 65
People in relatively good health
People who want to shop for affordable doctors, specialists or procedures
People who want transparency in healthcare costs
Pros
You can customize your plan
It may reduce healthcare costs by as much as 40%
It has a mobile app to access information on-the-go
No provider network, so you can see any doctor with no referrals needed
No enrollment period
Cons
Plans are not compliant with the Affordable Care Act (ACA)
Plans have an annual coverage limit
2. Pivot
Pivot's short-term insurance options guarantee that you can get in and out of a plan whenever you like. The policy is easy to manage online, and you can select a policy that works best for your situation.
Pivot serves those who:
Need a COBRA alternative
Miss their open enrollment period
Lose their insurance
When using Pivot Health, you gain access to several services, including 24/7 telehealth, up to 70% off prescriptions and 15-30% off vision services. Your policy generally covers:
Accidents
Unexpected illnesses
Serious illnesses
Preventative care
You can enroll in just a few minutes and enjoy the coverage for as long as you like, canceling the policy at any time.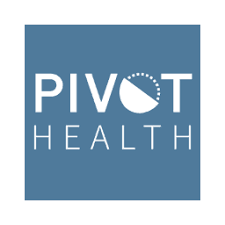 Disclosure: Availability of plans and policy duration vary by state.
# of Healthcare Providers
Wide range of providers
1 Minute Review
Pivot Health is your partner in big life changes that may require you to seek temporary health insurance.
Pivot Health can help you find short term health plans, supplemental insurance products and more. Compare plans from multiple providers and get insurance that fits your needs today.
Best For
Comparing short term health plans from multiple providers
Pros
Work with the most trusted short term health plan providers
No network restrictions
Telemedicine coverage
Cons
Plans not available in every state
3. UnitedHealthcare
Critical illness insurance is a type of protection that pays out a lump-sum of cash to help you cover a major medical expense resulting from a covered condition or illness. Critical illness isn't exactly the same as short term health insurance, but it can offer you exceptionally affordable coverage for major accidents.
UnitedHealthcare offers critical illness insurance in Maryland for as little as $6 per month. You can get $10,000 to $40,000 worth of coverage through these plans. If you're looking for the cheapest way to protect yourself against a major illness (like a heart attack or cancer), UnitedHealthcare's critical illness protection might be right for you.
# of Healthcare Providers
855k+
1 Minute Review
UnitedHealthcare is an insurance company that is dedicated to making the health care system work better for everyone. Its plans can serve customers of all ages, starting in childhood and continuing all the way through the retirement years. The company partners with more than 1.3 million health care professionals and over 6,500 hospitals to give customers the freedom to access healthcare wherever they are. This insurance provider has a strong financial standing and good ratings, making it a reliable option for just about anybody.
Best For
People who want flexibility in their health care coverage
People who want supplemental insurance coverage
People who qualify for both Medicare and Medicaid
Pros
Offers a wide variety of plans
Strong financial and customer service ratings
ACA and non ACA plans available
Cons
Not all plans ACA-compliant
The website can make it difficult to get a quote
4. eHealth Insurance
eHealth Insurance isn't a short term insurance provider because it doesn't service or offer plans. However, it does make it exceptionally easy to compare your plan options. Just enter your ZIP code, age, gender and tobacco usage information into eHealth's comparison tool and you can view plan choices available to you.
eHealth clearly lays out each plan's premium, deductible, maximum benefits and other information so you can compare plans at a glance. Simple, intuitive and comprehensive, eHealth is an excellent place to begin shopping for short term insurance.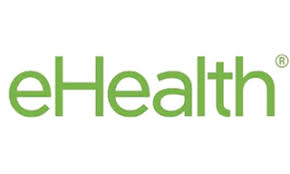 get started
securely through eHealthInsurance's website
# of Healthcare Providers
5
1 Minute Review
eHealth works with the top insurance carriers to make searching for and comparing healthcare plans easy. eHealth offers the following types of insurance:
Individual and family
Medicare
Short-term health
Dental
Vision
Small business health insurance
Best For
Comparing plans in your area
Pros
1-stop health insurance shopping
Works with trusted carriers
A+ BBB rating
Positive customer service reviews
Cons
Plans not available in every area
What is Short Term Health Insurance?
Short term health insurance is a type of temporary protection that can help you fill a gap in insurance coverage. If you missed Open Enrollment and cannot sign up for a long-term insurance plan, a short term plan can help you get coverage. Most short term plans offer coverage for preventive care, doctor visits and emergency care. The specific services and treatments that are covered under your plan will vary depending on your plan and insurance provider choice.
Shopping for a short term insurance plan is similar to shopping for an Affordable Care Act (ACA)-compliant plan. Each month, you'll pay your insurance provider a set dollar amount called a premium. Your premium is due every month, even if you don't see a doctor or go to the hospital during any particular month. One of the biggest draws of short term plans is their low premiums — you can often find coverage for under $100 per month with a short term plan. However, this affordable health insurance option also comes along with lower benefits. We'll discuss what's covered under short term insurance plans in later sections.
If you do need to use your insurance, you'll need to first meet your plan's deductible. Your deductible is a set dollar amount you must spend on your healthcare costs before your insurance kicks in and starts covering your bills. Short term plans usually have high deductibles when compared to long-term plans.
Once you meet your deductible, you must only pay your coinsurance. Your coinsurance is a percentage of your medical care bills that you're responsible for beyond your deductible. For example, let's say that you've met your deductible and you receive a doctor's bill for $1,000. If your plan has a 20% coinsurance rate, you'd need to pay $200 out of this bill. Your insurance would cover the remaining $800.
This continues until you hit your maximum benefit limit. This is the maximum amount of money that your short term plan will payout. Your benefit might be as high as $2 million or as low as a few hundred thousand dollars depending on your plan choice.
Short term insurance isn't a substitute for a long-term ACA-compliant plan. This isn't just because you can only hold a single short term plan for a maximum of 3 months under Maryland law. It's also because most short term plans exclude coverage for some of the most common health conditions.
Short term insurance plans don't need to meet the minimum requirements set by the ACA. This means that they have much more freedom to pick and choose what's covered and what isn't. According to research from the Kaiser Family Foundation, 71% of short term plans don't cover any kind of prescription drugs, and 100% of short term plans don't offer maternity coverage.
Short term insurance plan providers also don't need to follow other regulations set by the ACA. For example, your short term plan provider can set a maximum lifetime benefit limit that sets a cap on the total or yearly coverage you can use. Your short term plan provider can also deny you coverage for preexisting conditions and drop you from coverage for getting pregnant — practices that are now illegal under the ACA.
If you decide that a short term plan is right for you, be sure to read the terms and conditions to fully understand what your plan covers. The last thing you want is to pay your premium each month — only to find that your insurance doesn't cover you when you need to use your benefits.
Who Needs Short Term Health Insurance?
Short term health insurance isn't for everyone. It's not a permanent solution to your healthcare needs. Before you buy a short term plan, be sure that you don't qualify for a Special Enrollment Period (SEP) for an ACA-approved plan.
SEPs give you access to the ACA Marketplace outside of Open Enrollment. You can qualify for a SEP if you turn 26 and lose coverage under your parents' plan, gain citizenship, adopt or have a baby and more. To learn if you qualify for a SEP, begin by creating an account at Healthcare.gov here. After you answer a few questions about your circumstances, you'll gain access to the Marketplace if you qualify for a SEP.
In the Marketplace, you'll be able to shop ACA-compliant long-term health insurance plans. These plans include no maximum lifetime benefit and guaranteed coverage for at least the 10 essential benefits covered by the ACA. You cannot be denied coverage for a preexisting condition under the ACA, and your insurance provider cannot drop you from coverage unless you lie on your application or stop paying your premiums. These health insurance plans are long-term coverage solutions that provide you with a higher level of protection.
If you don't qualify for a SEP, you may want to bridge your gap in coverage with a short term plan. You should only plan to keep this insurance until Open Enrollment begins and you can choose a long-term plan.
Maryland Health Insurance Laws
These are some health insurance laws to know in Maryland:
Maryland doesn't have its own health insurance mandate. This means that if you don't have health insurance coverage, you won't face a tax penalty.
You can buy short term health insurance plans in Maryland, but your plan cannot have a term longer than 3 months. It's against the law for an insurance provider to allow you to renew a Maryland short term health insurance plan.
By law, insurance companies offering short term health insurance in Maryland must extend coverage to mental health services. This benefit is excluded from short term plans in almost every other state.
When Can You Enroll for Short Term Health Insurance?
Unlike ACA-compliant plans, there's no enrollment period for short term plans. You can get a quote online and sign up for insurance at any point in the year. Remember that as a resident of Maryland, however, your short term insurance plan cannot last for more than 3 months. If you anticipate a gap in your coverage coming up, be sure not to overlap your insurance plans.
Where Can You Enroll for Short Term Health Insurance?
Almost every health insurance company now allows policyholders to sign up for coverage online. Before you choose a plan, you'll want to compare all of your options. Start by getting a quote online. Just answer a few questions about where you live and your insurance needs to learn a little more about plan options available to you.
Finding the Right Insurance Plan for You
With so many options, how can you possibly tell which insurance provider is right for you? The first step is to get a few quotes from competing insurance providers. Create a table with each plan's benefits, coinsurance rates, premiums and deductibles to get started. Staying organized and understanding all of your options will help you know that you're making the right choice when you do select a plan.