Did you know many people find the best temporary health insurance plan from Pivot Health or opt for no enrollment period coverage from Sidecar Health Access Plan?
Finding affordable health insurance is tough, especially if you're between jobs or don't have access to employer benefits. Learn how short-term health insurance in Alabama can help. 
Alabama Short-Term Health Insurance Laws
Alabama short-term insurance isn't required to cover preexisting conditions.
They're designed to provide coverage for a limited period.
Plans are sometimes medically underwritten, which means you're not guaranteed to be accepted.
What is Short-Term Health Insurance?
Alabama short health insurance is temporary health coverage. It can help cover you when you're between traditional health insurance plans. Policies typically last for up to 1 year, but you can usually reapply for coverage when your policy ends for up to 3 years of total coverage.
Short-term health plans aren't required to be compliant with the Affordable Care Act (ACA). ACA plans, also known as Obamacare, are required to cover essential health services like mental health and maternity care.
Short-term plans aren't required to have specific types of coverage, so they vary. Most don't cover maternity care, mental health care and prescriptions, but some do. When you shop for short-term plans, you need to carefully review the benefits so you know what's covered and what isn't.
Another aspect of these plans to consider is that most don't cover preexisting conditions. This is any condition you have before the plan starts. For example, if you have diabetes, the plan may not cover care for diabetes or any related complications.
How Short-Term Health Coverage Works
While short-term plans offer an affordable health insurance option, there are out-of-pocket costs. Here's what you need to keep in mind when you look for a plan.
Premium: The amount you pay the insurance company each month for coverage.
Deductible: The amount you pay out-of-pocket for covered services before your insurance coverage starts. For example, if you have a $5,000 deductible and a $10,000 hospital bill, you would be responsible for the first $5,000. The rest of the balance would be covered in part by your health insurance. Short-term plans tend to have high deductibles.
Coinsurance: The percentage you pay for services after you meet your deductible. If your plan has a $5,000 deductible and 20% coinsurance, and you receive a $10,000 hospital bill, you would pay $6,000 ($5,000 deductible + 20% of the balance, which is $1,000).
Copay: A fixed-dollar amount you pay for a covered service, the copay may apply before you meet your deductible depending on the plan terms. For example, you could pay $50 for a doctor's visit.
Coverage limits: This is the most your plan will pay during a policy period. For example, it could have a limit of $1 million. While this might seem high, hospital bills can easily be tens or hundreds of thousands of dollars.
If you have any questions about how a plan works, ask the insurance carrier.
Who Needs Short-Term Health Insurance?
You could benefit from short-term health insurance if:
You're between jobs
You're 26 and no longer have access to your parents' health insurance
You're waiting for benefits to start at a new job
You're waiting for Medicare benefits to start
When Can You Enroll for Short-Term Health Insurance?
In terms of how to get health insurance, short-term insurance is easier than traditional health coverage. You can enroll any time, and coverage can start as soon as the next day, depending on the insurance provider. ACA plans limit when you can enroll, but short-term plans are more flexible. You can also cancel a plan at any time.
Where Can You Enroll for Short-Term Health Insurance?
You can enroll in a short-term plan by visiting the insurer's website. Start by getting quotes from multiple providers. Compare the quotes based on the premium and benefits. Once you choose a plan, you can apply online with most carriers. The applications are usually short and take a few minutes to complete.
Best Short-Term Health Insurance Options in Alabama
Where should you start when it comes to health insurance quotes? Here are the best health insurance providers in Alabama.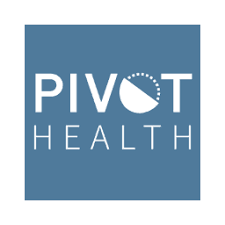 # of Healthcare Providers
Wide range of providers
Pros
Work with the most trusted short term health plan providers
No network restrictions
Telemedicine coverage
Cons
Plans not available in every state
Disclosure
Availability of plans and policy duration vary by state.
1. Best Overall: Pivot Health
Pivot Health sets itself apart by offering telehealth with all of its plans. Telehealth allows you to talk to a doctor at a low or no cost from your home. You can reach a doctor at any time. It also offers plans that include preventive care. 
Its application takes 5 minutes or less, and your coverage can start as soon as the next day. You can choose your deductible and whether you want copays or coinsurance for doctor visits. You can also choose whether to buy a plan with a provider network.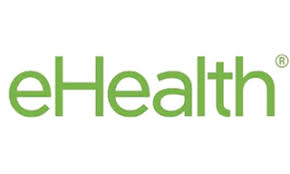 # of Healthcare Providers
5
Pros
1-stop health insurance shopping
Works with trusted carriers
A+ BBB rating
Positive customer service reviews
Cons
Plans not available in every area
2. Best for Comparing Plans: eHealth Insurance
eHealth Insurance isn't a health insurance provider. Instead, it makes it easy to shop for and compare plans. You just enter your ZIP code and a few quick questions. It presents you with a variety of plans, which you can sort by cost, company, deductible and best seller. 
You can choose up to 4 plans to compare side by side. You can also dig into the details of each plan individually. Once you choose a plan, you can apply right from the eHealth Insurance website. It's a painless way to shop for a short-term plan.
3. Best for Preexisting Conditions: Independence American Insurance Company
Most short-term plans don't cover preexisting conditions. Independence American Insurance Company has plan options that cover up to $25,000 for eligible preexisting conditions. It also has plan limits of $2 million, which is higher than many short-term plans.
Doctor visits are $50 and you can choose from a range of deductible and coinsurance options. It also offers plans with prescription coverage. There's no waiting period for benefits or application fees, so your coverage can start right away if you're approved.
# of Healthcare Providers
28k+
Pros
Coverage in all 50 states and outside the country
Covers both generic and brand-name drugs
Wide network of doctors, hospitals and specialists
Cons
Plans offered through regional companies, meaning you must look to your regional company for specific policies
Main customer service helpline may be difficult to reach
4. Best for Lower Deductible: BlueCross BlueShield of Alabama
While short-term plans often have deductibles of $2,500 or more, BlueCross BlueShield of Alabama's plans have a $1,500 for individuals and $3,000 for families. Its plans include prescription benefits and its Short Term Blue plan covers maternity care and speech, physical and occupational therapy.
BlueCross BlueShield of Alabama has an extensive network, so if you travel out of state you'll have access to health care providers. It also has a mobile app you can use to manage your plan.
# of Healthcare Providers
855k+
Pros
Offers a wide variety of plans
Strong financial and customer service ratings
ACA and non ACA plans available
Cons
Not all plans ACA-compliant
The website can make it difficult to get a quote
5. Best for Longer-Term Coverage: United Healthcare
If you're not sure how long you'll need short-term coverage, United Healthcare's TriTerm Medical could be a good option. It provides coverage for up to 3 years, so you don't have to reapply every year. It may cover preexisting conditions after the first year.
TriTerm plans also include preventive care after the first 6 months of coverage. Some plans also include prescription coverage. You can choose from a range of deductibles and add on a supplemental accident benefit, which adds coverage if you need care due to an emergency.
Getting care is also easy, as UnitedHealthcare has a network of 1.4 million health care professionals.
Is Short-Term Health Insurance Right for You?
Short-term health insurance coverage could be right for you if you need temporary coverage. Since most plans have exclusions, it's best not to rely on it for the long term, but it can fill a gap when you don't have other coverage.
If your income is limited, you may want to apply for Medicaid before looking at short-term coverage. Medicaid offers low-cost medical care for those with limited income.
Be sure to compare apples to apples when comparing plans. For example, you might see one plan that's $75 per month and another that's $150. Although $75 is more affordable, it has a $10,000 deductible, while the $150 plan has a $5,000 deductible.
If keeping your monthly costs down is your priority and you're healthy, a high deductible plan could be a good fit. If you think you might need care, it might be worthwhile to pay more for a plan with a lower deductible. You may also want to opt for one that has telehealth or copays for doctor's visits. Consider your budget and your health when you choose a plan.