Considering multiple options for your student loans? Private student loans could be a great option for you. These loans are offered by private organizations such as banks, credit unions and online lenders. Here's our guide to the best private student loans, or more specifically, the best private student loan lenders. 
Best Lenders for Private Student Loans
Some of the best private student loans can come from traditional banks, credit unions and even online lenders. Keep reading to know more about these lenders and compare which APRs, fees and credit eligibility work best for you.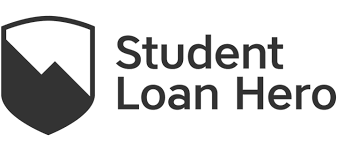 APR
Fixed
3.52% to 12.99%
Variable
1.24% to 13.01%
Minimum Credit Score
540 to 660, minimum varies by lender
1. Best for Additional Repayment Guidance: Student Loan Hero
Student Loan Hero by LendingTree is an unbiased platform designed to help you organize, manage and repay your debt. It understands that every student is in a different financial situation and its goal is to help you understand your loans and make smart repayment decisions. 
Student Loan Hero can also help you sync both your already-existing private and federal student loans in 1 centralized location, provide an in-depth student loan summary and financial analysis and help you plan your repayment on both federal and private loans in a way that best fits your financial situation.
Student Loan Hero compiles various online private student loan providers and various terms, rates and eligibility requirements and allows you to compare these qualifications on its user-friendly online platform.
2. Best Customer Service: Credible
Credible knows that private student loans are a great help for paying for school after you hit your limit for federal loans. 
Loan options shown through Credible's platform offer flexible repayment plans to fit your needs. Filling out documentation is straightforward because you won't have to fill out duplicate forms. To make the process even easier, Credible's services are completely fee-free, just like the loans it pairs you with. Loans found through Credible have no origination fees, service fees or prepayment penalties.
Lastly, Credible knows the value of great customer service, which is why it provides 3-way phone support that connects you directly with lenders to answer any questions you have throughout the loan process.

Loan Amounts
$5,000 – $300,000
Terms Offered
5 – 20 years
3. Best for Finding Various Lenders: LendKey
LendKey focuses on transforming the $3.6 trillion consumer lending market by helping the country's 13,000+ community financial institutions provide online lending services. Its innovative data technology matches you with banks and credit unions to create the most accessible and affordable online borrowing options. By letting you borrow directly from trusted local and nonprofit lenders, LendKey gives you opportunities for transparent, low-interest lending. 
LendKey's application process for private student loans is streamlined and simple. Its partners offer competitive interest rates and it prioritizes customer service throughout the entire lending process. Through LendKey, you and its lenders have the advantage of automating most of the loan process so you're ready for the upcoming school year.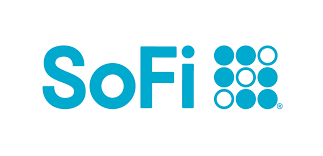 Loan Amounts
$5,000 – $100,000
Terms Offered
5, 7, 10, 15 and 20 years
4. Best No-Fee Policy: SoFi
Every product or bit of advice SoFi provides is geared toward helping its members get their money right. SoFi innovates and builds to give you what you need to make your financial goals a reality.
SoFi launched its private student loan products to help students get through school with the least amount of financial strain possible. This means a quick application and approval process as well as a 100% no-fee policy for origination, late payments or insufficient funds. SoFi's application is also free.
SoFi private loans can cover up to the entire cost of college attendance, including tuition, food, books and supplies, room and board, transportation and personal expenses. SoFi has helped over 300,000 students make smart financial decisions through transparency and supportive online resources.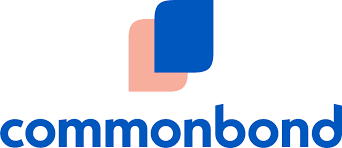 APR
Fixed
6.33% to 10.74% with autopay for undergrads
Variable
5.77% to 9.43% with autopay for undergrads
Loan Amounts
$2,000 – $500,000
5. Best for Cosigner Flexibility: CommonBond
CommonBond simplifies the process of taking out loans while you focus on your education. Whether you're starting your freshman year or graduating with debt, CommonBond offers lower rates and simpler options.
CommonBond can offer you private loans for undergraduate, graduate, business, dental and medical school. These loans are designed to let you do more, not less, which is why CommonBond provides a simple application process, free financial guidance and competitive interest rates.
You can enjoy a 6-month grace period and postpone your payments for up to 12 months over the life of your loan. If you're ready to take the lead after having the help of a trusted cosigner, you can apply to let them off the hook after 2 years of on-time payments on your CommonBond private loan.

APR
Fixed
4.25% to 12.35% for undergrads
Variable
1.25% to 11.15% for undergrads
Loan Amounts
$1,000 – $200,000
6. Best Discounts: Sallie Mae
Sallie Mae can support your college experience with products like its own private student loans, financial tools and additional resources.
Sallie Mae's private student loans provide funding for all your qualified expenses such as tuition, fees, books, room and board, tech and even travel. After you apply once, you get cash you need for the entire school year — funds will be sent for each term as requested by your school.
No prepayment or origination fees mean you can pay as early and as much as you want with no penalty. The best part about Sallie Mae's private loans is that you can lower your loan's interest rate when you choose to start monthly payments while you're still in school. You can also get a 0.25% discount after setting up automatic payments from your debit account.

APR
Fixed
3.75% to 5.75% for undergrads
Loan Amounts
$2,000 for a private school, $1,500 for a public school.
7. Best for a Fixed APR: MEFA
Massachusetts Educational Financing Authority (MEFA) is committed to supporting the dreams of students just like you — and it's not just for Massachusetts residents. MEFA's goal is to help you save money on your student loans. As a trusted lender for education financing, MEFA offers private student loans to help you and your family plan for the future and keep you close to success.
Private student loans through MEFA have a low fixed APR rate to ensure stable, predictable monthly payments for the entirety of the loan. Its flexible fee-free payment options also help take away the stress of the repayment process, as well as the loans' no-fee policy for origination, application and prepayment.
Qualifying for a Private Student Loan
Not every student automatically qualifies for a private student loan. In order to qualify:
Check with your school's financial aid information to ensure that you're enrolled in a qualifying program.
Make sure you're enrolled at least part-time or full time. Most lenders you to be enrolled at least part-time. 
You must have a high school diploma, GED or home school certificate. 
Find out whether you must present your Social Security information and be a U.S. citizen or a legal resident.
You may need a cosigner. Ask your private student loan lender what you need to qualify. 
Get Your Private Student Loan with No Stress
If you've exhausted your federal loan options and must consider private student loans, there are a ton of great options out there to help you finish your degree. Weigh your options with ease and keep the repayment process as low stress as possible.
Lend-Grow
Lend-Grow offers 5-, 10-, 15-, 20- and 25-year student loan refinance terms with fixed rates as low as 2.80% APR and variable rates as low as 1.89% APR. 
Lend-Grow pays down your loan, too — 0.10% APR every month for 3 years! Here's what this means: Lend-Grow deposits 0.10% APR of your loan amount funded each month for up to 3 years (as long as your account is active) with payback rewards.
Lend-Grow deposits the payback reward directly to the loan account you specify at the time of Payback Reward enrollment. Payback reward is not a rate discount and you must continue to meet your full payment obligations with the lender each month.