Even with the best of intentions, sometimes you need more cash than you have on hand. No matter the reason, a personal loan is a viable solution to make up the difference. Benzinga's list of the best personal loans in Texas will help you find the perfect personal loan.
Best Personal Loans in Texas:
Best Personal Loans Through a Credit Union in Texas
Credit unions are member-owned, so each member owns a stake in the business. Members reap the benefits from generated revenue, not shareholders. These benefits often come in the form of lower interest rates and better terms — great reasons to explore personal loans through credit unions.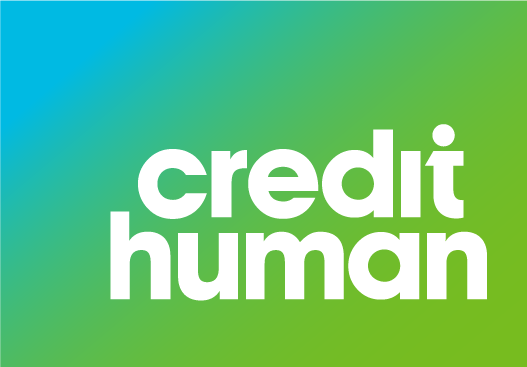 Loan Amounts
As low as $500
Terms Offered
12–60 months
Best Payday Loan Alternative: Credit Human
Credit Human is a credit union that focuses on helping its members thrive financially. It has several personal loans designed to meet different needs.
Its signature personal loan can be used for anything. This includes debt consolidation or buying your dream car. You can also get a QMoney loan. This is a 60-day loan from $200 to $500. It's a quick, safer alternative to a payday loan. Bonus: There is no credit check to apply for a QMoney loan.
You can also apply for a revolving line of credit, a Share Secured loan, and a Share Certificate Secured Loan. As their names suggest, these loans are secured by a "share" (savings) account or a share certificate, such as a certificate of deposit (CD).
Credit Human offers point-of-sale financing in conjunction with certain retailers. Financing is available up to $15,000. Installment plans are as long as 60 months. These plans are usually 0% APR for the 1st 12 months.

Loan Amounts
$1,000–$10,000
Terms Offered
12–72 months
Best Range of Personal Loans: TDECU
TDECU, or Texas Dow Employees Credit Union, has 37 branches across Texas and nearly 500,000 members.
One of its major draws is its range of personal loans:
Home Advantage personal loan

Home improvement loan
$10,000 to $35,000
APR as low as 9.24%
Terms up to 84 months

Assistance loan

Emergency loan
$500 to $4,000
APR as low as 6.49%
12- to 24-month terms

Cash Stash line of credit

Revolving line of credit
Borrow from $1,000 up to your max credit limit
APR as low as 7.74%

Personal loan

Flexible, general use loan
$1,000 to $10,000
APR as low as 5.74%
Terms from 12 to 72 months
You don't need collateral for any of the above loans. You also don't have to make a payment for the 1st 60 days after receiving your funds.
Best Banks in Texas Offering Personal Loans
Banks are the traditional route to consumer loans and for good reason. If you prioritize accessibility and modern digital banking capabilities, check out a personal loan from a bank.

Loan Amounts
As low as $2,000
Terms Offered
Varies based on loan amount and collateral
Best for Flexibility: Frost Bank
Frost Bank focuses on giving its customers access to up-to-date technology and human-centric support. Even if you prefer to apply and manage your loan online, you'll still have access to Frost's award-winning customer service.
Its personal loan is highly flexible. You can use it for whatever you wish. Secured and unsecured loans are available. You can take out loans as small as $2,000 but Frost doesn't specify a loan cap amount.
Your creditworthiness and collateral (if any) dictate how much you're eligible to borrow. Frost offers competitive rates and terms.
If you choose a personal loan from Frost, you won't pay any fees. There are no annual fees, no prepayment penalties and no origination fee. You can also qualify for a discount by paying your loan with a Frost deposit account.

Loan Amounts
Minimum $2,000
Terms Offered
12–60 months
Best Community Bank: LegacyTexas Bank
LegacyTexas Bank has 42 branches, primarily serving North Texas. This bank gears itself toward entrepreneurs and commercial customers but offers great consumer banking services as well.
LegacyTexas aims to bolster the people it banks with. Community reinvestment in surrounding neighborhoods and providing affordable housing and financial education are among its efforts.
The LegacyTexas personal loan requires no collateral. It has transparent terms and competitive rates. You can borrow from LegacyTexas to fund a vacation, consolidate debt, or pay for unplanned or large expenses.
LegacyTexas also offers personal lines of credit and secured loans backed by your savings account or CD.
Best Personal Loans in Texas from Online Platforms
It's easier than ever to handle your finances online. Applying for and managing a loan is no exception. These online lenders are all trusted sources for personal loans.
Loan Amounts
$5,000–$100,000
Disclosure
See Terms*
Best for Loan Comparison: Credible
Credible ranks highly in functionality and transparency. Borrowers like the easy-to-use platform and the ability to compare all of your personal loans offers in 1 place. Prequalifying only takes 2 minutes, so you can see your potential loans without hurting your credit score.
How it works: You'll answer a short set of questions about you and the size of loan you'll like. Credible then presents you with all your potential loan offers. Once you select the loan with the best terms and rate, you'll finalize the loan with a lender.
In addition to personal loans, Credible can connect you with lenders for student loans and mortgages. You can also refinance either type of loan using this service.
You'll find personal loan options starting at 4.99% APR with terms ranging from 2 to 7 years. Loan amounts range from $1,000 to $100,000. With such a wide range of loan amounts, you can fund expenses small and large using Credible.
Loan Amounts
$5,000 – $100,000
Terms Offered
5, 7, 10, 15 and 20 years
Disclosure
Fixed rates from 6.99% APR to 21.78% APR. APR reflect the 0.25% autopay discount and a 0.25% direct deposit discount. SoFi rate ranges are current as of 3/24/22 and are subject to change without notice. Not all rates and amounts available in all states. See Personal Loan eligibility details. Not all applicants qualify for the lowest rate. Lowest rates reserved for the most creditworthy borrowers. Your actual rate will be within the range of rates listed above and will depend on a variety of factors, including evaluation of your credit worthiness, income, and other factors. See APR examples and terms. The SoFi 0.25% AutoPay interest rate reduction requires you to agree to make monthly principal and interest payments by an automatic monthly deduction from a savings or checking account. The benefit will discontinue and be lost for periods in which you do not pay by automatic deduction from a savings or checking account.
Best for Debt Consolidation: SoFi
SoFi is an online lender offering several types of loans, including personal loans. You can use a personal loan from SoFi for home renovations, relocation assistance and medical procedures. You can also reconsolidate your debt using a loan from SoFi.
Taking out a loan to help with debt may seem counterintuitive. But consolidating your debt into 1 monthly payment can make debt more manageable. Also, personal loans tend to have lower interest rates than other lines of credit. Compounding interest is a common factor in blooming, hard-to-control debt.
Applying for a loan from SoFi is easy online. Prequalify to see your potential loans without affecting your credit. You can borrow anywhere from $5,000 to $100,000 with flexible terms and a fixed rate.
SoFi is a fee-less lender. There are no origination fees, no prepayments fees and no late fees. This is a huge benefit, especially for consolidating debt. Without fees, you can focus on paying the loan and interest back without worrying about extra costs.

Loan Amounts
$1,000–$35,000
Best for Fast Cash: SmarterLoan.com
Sometimes you need access to cash as quickly as possible. SmarterLoan.com is an online service that can get you your money as soon as the next business day after approval. Applying is easy and quickly connects you to potential personal loans.
Rates from its recommended lenders range from 6.00% to 35.99% APR, and terms range from 6 months to 5 years. You'll need at least a 580 credit score to apply.
SmarterLoan.com gives you access to peer-to-peer loans, personal installment loans and bank personal loans. You can apply for up to $10,000.
All loan applications start online, but you may have to complete it with a local lender at a branch.
Personal Loan Considerations
If you need a chunk of cash quickly, a personal loan may be your best option. Use industry-trusted sources to find lenders and make sure you understand what you're signing up for before you agree to anything. This will protect you from predatory lenders.
Personal Loans vs. Credit Cards
Is a personal loan or credit card the better option for your credit needs? A personal loan is 1 lump sum of cash. This is best for funding large purchases. Use a credit card if you need consistent access to credit for smaller purchases.
Other differences: Personal loans have fixed rates and terms. This means you'll know exactly how much interest you'll pay. Credit cards usually have variable rates, so the amount of interest you pay on purchases may be unpredictable.
Frequently Asked Questions
Q: What happens if I can't repay my personal loan on time?
A: You could face consequences, such as collateral seizure if the loan is secured. You may also face late fees or even prepayment penalties if you pay the loan off too early.
Q: Can a personal loan help my credit?
A: It can! First, it raises your overall credit limit. This will positively affect your credit utilization score. Second, consolidating debt into 1 monthly payment simplifies the process of credit repair. Make sure to stay on top of your loan payments — missing even 1 can hurt your credit.
Is a Personal Loan Right for You?
If you find yourself short on cash when you need it, a personal loan may be the right choice for you. If you have a solid credit history, personal loans often offer lower rates than other lines of credit. Flexible, long-term installment repayment plans make repaying the loan manageable.