Need a personal loan? It's easy to find banks and credit unions in the Buckeye State that offer personal loans for debt consolidation or whatever else you might need, whether it's electronics, furniture, appliances or a dream vacation.
Check out Benzinga's guide to find the best personal loans from the credit unions and banks in Ohio.
Best Personal Loans in Ohio Near You:
Best Personal Loans Through a Credit Union in Ohio
Prefer an alternative to a bank for your personal loan? Consider getting a membership to one of our featured credit unions in Ohio.

Loan Amounts
$500-$40,000
Terms Offered
up to 60 months
Best for Flexible Loan Amounts: Wright-Patt Credit Union
Wright-Patt Credit Union's 32 branches based around Cincinnati, Ohio, provide the most flexible and widest range of services you could ever want in a credit union — including secured and unsecured personal loans.
Wright-Patt offers personal loans from $500 to $40,000, with an annual percentage rate (APR) starting at 7.99% and loan terms up to 60 months. (Annual percentage rate is the total cost of taking out a personal loan in addition to the loan principal — the amount borrowed. APR includes all of the interest and/or fees on top of interest paid. Analyzing APRs is the best way to compare personal loans. It's important to understand this rate as well as the interest rate.)

Loan Amounts
$500-$50,000
Terms Offered
up to 84 months with collateral
Best for Loan Flexibility and Smaller APR Rates: General Electric Credit Union
General Electric Credit Union's 13 branches offer services such as credit cards, user-friendly online banking services and a mortgage assistance program.
General Electric Credit Union offers flexible terms for 24 to 60 months on its secured and unsecured personal loans. APR varies because it depends on what the loan will be used for.
Secured loans start at 3%. If you use this loan to buy a car, the APR can increase depending on the model year. 
Unsecured loans also start at 6.25% up to $10,000 and increase by 1% for every $5,000 over that.  
Best Banks in Ohio Offering Personal Loans
Banks may be your first choice when you want to take out a personal loan, mainly because they may offer a wider range of financial services and do not require a membership. Here's what you need to know about banking options for personal loans in Ohio.

Loan Amounts
$3,500 – $40,000
Terms Offered
36–72 Months
Minimum Credit Score
660+ preferred
Best for Tailoring to Individual Needs: Marcus by Goldman Sachs
Goldman Sachs offers personal loans through Marcus by Goldman Sachs.
Maximum personal loan amounts through Marcus by Goldman Sachs cap at $40,000 but the amount you can borrow depends on your income and creditworthiness. Loan terms range from 36 to 72 months, with APRs ranging from 6.99% to 19.99%.
Personal loan services are notable for their clear and organized user platform. The web page asks for specifics such as:
Intended loan amount
Intended monthly repayments
Reason for requesting the loan
Type and amount of salary you receive
Monthly housing payment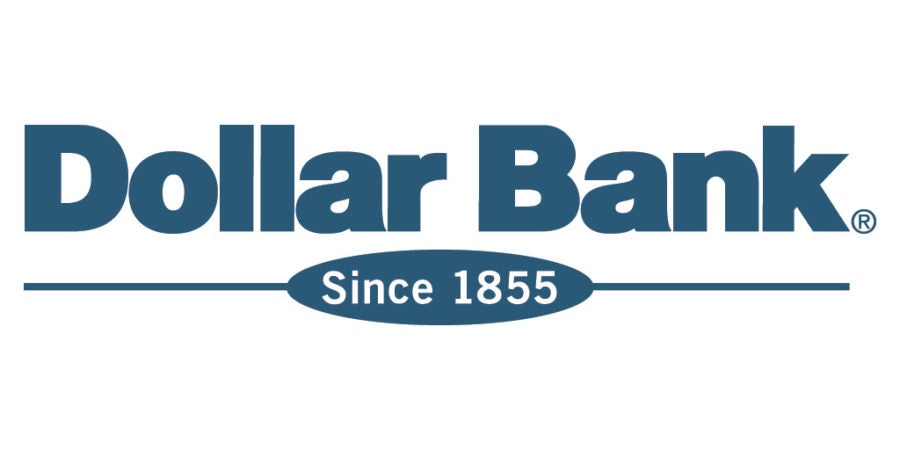 Loan Amounts
up to $12,000
Terms Offered
36-60 months
Best for Low APR: Dollar Bank
Dollar Bank provides a range of financial services if you live in Ohio, Pennsylvania and Virginia.
Dollar Bank provides unsecured personal loans for help on your next vehicle purchase, debt consolidation and educational needs. The following types of personal loans are available:
$10,000 (APR starting at 6.49%) over 36 months
$12,000 (APR starting at 8.49%) over 60 months
Personal lines of credit for $10,000 with APR as low as 8.49% and an estimated monthly payment of $215
Best Personal Loans in Ohio from Online Platforms
Numerous new lenders offer trustworthy, user-friendly online platforms to provide you with a unique option for your next personal loan. We've listed some online partners that provide personal loans.
Loan Amounts
$5,000–$100,000
Disclosure
See Terms*
Best for Comparing Rates and Offers: Credible
Credible's organized, user-friendly platform provides the largest range of loan amounts on our list, from $1,000 to $100,000 per loan. Credible's goal is to empower individuals by implementing transparency and awareness by taking on personal loans. You can compare rates, terms and fund amounts from top lenders. Credible offers APRs as low as 4.99% on terms ranging from 2 to 7 years.
Loan Amounts
$5,000 – $100,000
Terms Offered
5, 7, 10, 15 and 20 years
Disclosure
Fixed rates from 6.99% APR to 21.78% APR. APR reflect the 0.25% autopay discount and a 0.25% direct deposit discount. SoFi rate ranges are current as of 3/24/22 and are subject to change without notice. Not all rates and amounts available in all states. See Personal Loan eligibility details. Not all applicants qualify for the lowest rate. Lowest rates reserved for the most creditworthy borrowers. Your actual rate will be within the range of rates listed above and will depend on a variety of factors, including evaluation of your credit worthiness, income, and other factors. See APR examples and terms. The SoFi 0.25% AutoPay interest rate reduction requires you to agree to make monthly principal and interest payments by an automatic monthly deduction from a savings or checking account. The benefit will discontinue and be lost for periods in which you do not pay by automatic deduction from a savings or checking account.
Best for Unique Services: SoFi
Unlike many online lenders, SoFi provides comfort and quality with access to services such as complimentary financial advice, member events and a top-notch referral program to fit your needs. Though SoFi provides personal loans for the same range of services as noted in the above descriptions, SoFi does not permit them to be used for purchasing real estate, business, postsecondary education or investments. 
SoFi offers loans that range from 5.99% to 19.96% APR and terms from 2 to 7 years.

Loan Amounts
$1,000–$35,000
Best for Quick Terms and Flexible Credit: SmarterLoan.com
SmarterLoan.com is known for convenience. It matches you with a smaller loan (between $500 and $10,000) with an APR specific to various potential lenders. Matched terms and APR on SmarterLoan.com depend on your income, credit information, age and residency status.
Once your information is submitted, SmarterLoan.com attempts to find a lender that can offer a loan. After you accept the terms of your loan, your lender may offer you a repayment term from 6 to 60 months. Repayment terms are set by your lender.
Fill out the loan request form and learn more about how SmarterLoan.com works.
Personal Loan Considerations
Would rather have a secured or unsecured loan? There's an important difference between them. Secured loans are backed by collateral, such as a car or savings account. If you fail to make payments on your loan, the bank or lender can seize your asset.
It's very important to ensure that a lender is legitimate by researching the Better Business Bureau or the Consumer Financial Protection Bureau, particularly when you're researching online lenders.
A bank or lender can decide whether to lend you an unsecured loan based on your credit score and income. When you apply for a loan, you'll notice a hard inquiry on your credit, which will usually last for about 2 years. If you're comparing offers by applying to several lenders, make sure you do it within a period of a few weeks. If you don't, repetitive hard inquiries over multiple months can leave a bad impact on your credit score.
You may also want to consider either a home equity loan or a line of credit or a peer-to-peer loan from investors.
Home equity loans allow you to tap into your home's equity — it's just like taking out a second mortgage. A home equity loan lets you use the equity you've built up as collateral in your home. In other words, your home is used as security to protect your lender if you're unable to pay back the money you borrow and default on your loan.
A home equity line of credit is also a type of second mortgage. You can borrow money against the equity you have in your house and receive the money as a line of credit.
If you send an application for investors to look over and consider, it takes more time than signing on a personal loan from a traditional lender. Peer-to-peer lending gives you more flexibility with payment terms and interest.
Personal Loans vs. Credit Cards
Personal loans and credit cards both offer flexibility but that's about where the similarities end. Credit cards involve a line of credit, whereas personal loans are fixed debt that you pay off in installments over a predetermined period of time.
You may want to choose a personal loan if you plan to make a large purchase and prefer to pay it off over a longer period of time. Personal loans also have much lower interest rates, which is why many people use them to pay off credit card debt. 
Credit cards are convenient for repeated use on smaller expenses and can help boost a lower credit score when used responsibly. However, credit card interest rates are high and commonly have variable interest rates that can increase over time. Even fixed rates on credit cards can increase due to late payments or other penalties outlined in the contract.
Frequently Asked Questions
Q: What happens if I can't repay my personal loan on time?
A: It's important to communicate with your lender about your inability to make payments before they are due. Talking with your lender ahead of time may enable you to avoid mounting fees and a negative impact on your credit score.
Q: What is the difference between an interest rate and APR for personal loans?
A: An interest rate is the additional fixed charge you must pay your lender when you take out a loan. The APR includes all anticipated fees for a loan. It's important to compare APRs to other APRs when you look into loans — don't compare one loan's interest rate to another loan's APR.
Get the Best Bang for Your Buckeye
It's important to keep yourself educated on all of the options and restrictions that come with getting a personal loan. APR, terms, origination fees and minimum credit score requirements are crucial to discuss with your lender. If you're living in the Buckeye State, there are plenty of options at your fingertips.