Want to jump straight to health insurance quotes? Compare here and find the cheapest premium with the best coverage.
Missed Open Enrollment for health insurance coverage? Don't panic — an affordable short term insurance plan can help you fill a gap in coverage. We'll teach you everything you need to know about Ohio short term health insurance before you choose a plan. 
The Best Ohio Short Term Health Insurance
Best Ohio Short Term Health Insurance Options
Now that you understand how short term plans work and who they're for, let's take a look at some of the best health insurance companies offering short term solutions for health insurance. Here are some of our favorite insurance providers in the Buckeye State.
1. UnitedHealthcare
UnitedHealthcare is one of the largest health insurance companies in the U.S., offering insurance to over 27 million Americans. However, the company also offers a wide range of short term plans as well. When you sign up for a plan through UnitedHealthcare, you get coverage the day you enroll — no waiting periods are included on any of its plan choices.
Its extensive network of over 1.3 million physicians and other healthcare professionals means that you won't ever need to go too long without coverage. Finally, it offers a wide range of plans, allowing you to balance costs and deductibles to fit the unique needs of your budget.
# of Healthcare Providers
855k+
1 Minute Review
UnitedHealthcare is an insurance company that is dedicated to making the health care system work better for everyone. Its plans can serve customers of all ages, starting in childhood and continuing all the way through the retirement years. The company partners with more than 1.3 million health care professionals and over 6,500 hospitals to give customers the freedom to access healthcare wherever they are. This insurance provider has a strong financial standing and good ratings, making it a reliable option for just about anybody.
Best For
People who want flexibility in their health care coverage
People who want supplemental insurance coverage
People who qualify for both Medicare and Medicaid
Pros
Offers a wide variety of plans
Strong financial and customer service ratings
ACA and non ACA plans available
Cons
Not all plans ACA-compliant
The website can make it difficult to get a quote
2. Everest
If you're looking to pay as little as possible for your short term coverage, consider a policy from Everest. In our review, Everest offered some of the most affordable rates for short term insurance. A 25-year-old male nonsmoker can find a plan for as little as $56 per month for coverage through Everest.
Everest also offers a number of plan choices that you can use to adjust how much you pay each month and fit your deductible and coinsurance percentage into your budget. You can choose a plan with a higher monthly premium or a low monthly premium and a higher deductible, and deductibles begin at just $1,000.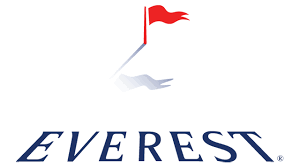 # of Healthcare Providers
N/A
1 Minute Review
A reinsurance and insurance company available worldwide, Everest provides short term health insurance for anyone between regular coverage. Their short term medical coverage includes routine and emergency care, prescription coverage and flexible terms and waiting periods.
Best For
Anybody who missed the ACA enrollment deadline
People between jobs
Ineligible or can't afford COBRA
Young people not on parental health insurance
Pros
Affordable plans
Temporary coverage available
Customizable plan features
3. Companion Life
At a little over $200 per month, Companion Life's short term plans won't be your most affordable plan choices for price per month. However, it does offer some of the best benefits if you do get sick or need to go to the hospital. Deductibles on Companion Life's plans begin at just $1,000, and coinsurance rates are as low as 20% after you meet your deductible.
Companion Life is also one of the only short term insurance providers who offer out-of-pocket maximums on its short term plans. On its Deluxe 1,000 plan, for example, you won't pay more than $4,000 out-of-pocket for your medical care costs.
4. National General
National General is one of the only short term insurance providers who offers plan choices with 0% coinsurance rates. Your insurance plan's coinsurance rate is the percentage of your medical care costs you need to pay after you meet your deductible.
For example, if you receive a bill for $1,000 and you have a 50% coinsurance rate, you'll need to pay $500 and your insurance will cover the remaining $500. Your coinsurance rates can quickly cut into your emergency savings, especially if you have a very expensive condition. If you're looking for a plan without coinsurance, search for its "Enhanced 100%" plans when you shop.

# of Healthcare Providers
Wide range of provider access
1 Minute Review
Get next day short term health insurance coverage from National General Health Insurance. Licensed agents are waiting to help you find the right coverage today.
Best For
Families and individual plans
Anybody who needs temporary health insurance
Pros
Licensed agents available for help
Telemedicine available
Flexible policy terms
Cons
Short term health plans offer limited benefits
5. eHealth Insurance
eHealth Insurance isn't an insurance company itself, and it doesn't offer or service plans. However, the website does offer an incredibly easy way to compare your insurance options. To learn more about short term insurance plans available in your area, you'll answer a few questions about where you live and your personal information.
Then, eHealth will serve you a complete list of options you can purchase, organized by price. Click on each option to see more information on deductibles, copays, coinsurance and more. A simple and intuitive tool you can use to quickly compare plan options, check out eHealth before you buy an insurance plan.
# of Healthcare Providers
5
1 Minute Review
eHealth works with the top insurance carriers to make searching for and comparing healthcare plans easy. eHealth offers the following types of insurance:
Individual and family
Medicare
Short-term health
Dental
Vision
Small business health insurance
Best For
Comparing plans in your area
Pros
1-stop health insurance shopping
Works with trusted carriers
A+ BBB rating
Positive customer service reviews
Cons
Plans not available in every area
Ohio Health Insurance Laws
Ohio doesn't currently have a statewide health insurance mandate. This means that if you don't have coverage, you won't face any kind of tax penalty.
In Ohio, your short term health insurance plan may last up to 364 days.
It's against the law for a health insurance company to allow you to renew your short term plan after it expires.
What is Short Term Health Insurance?
Short term health insurance is a type of medical insurance that you can use to fill a gap in health insurance coverage. Though you won't face a tax penalty for not having health insurance as a resident of Ohio, it's not a good idea to go for too long without coverage. If you don't have health insurance and you get sick or have an accident, you'll be 100% responsible for your medical bills. Health insurance helps pay a portion of your medical expenses on your behalf. It can mean the difference between a financial emergency and medical bankruptcy.
Most people get their health insurance through their employers. However, if you're self-employed or don't qualify for insurance through your work, you can enroll in an independent insurance plan. Each year, the Affordable Care Act (ACA) sets a period called "Open Enrollment" when you're allowed to enroll in a health insurance plan for next year. If you miss the Open Enrollment period, you can use a short term health insurance plan to close your coverage gap until it begins again.
Short term health insurance plans aren't the same as long-term ACA-compliant plans. When you shop for short term insurance, one of the first things you'll usually notice is that these plans are often the most affordable health insurance you can buy. In most parts of Ohio, you can find short term coverage for less than $70 per month. This can make a short term plan particularly appealing if you're living on a limited income or you're unemployed.
But this affordability comes at a price. Short term insurance plans don't need to provide the 10 essential benefits set by the ACA. This means that short term insurance providers aren't mandated to provide coverage for things like mental health services, addiction treatment and maternity services. A study by the Kaiser Family Foundation found that in 2018, 43% of short term plans didn't offer any form of coverage for mental health services. And 62% didn't cover any type of treatment for substance abuse disorders, while a whopping 71% offered no coverage for prescription drugs. No short term plans available in 2018 offered coverage for maternity care or services. These are all benefits that insurance providers must cover under long-term plans.
Short term plan providers are also free to engage in practices that are now illegal thanks to the ACA. Under a short term plan, your insurance provider can:
Drop you from coverage for becoming pregnant
Deny you coverage based on a preexisting condition
Put a lifetime limit on the amount of money they'll pay out for your medical care
The bottom line? Short term insurance isn't right for everyone, and these plans are by no means a long-term health insurance solution. However, they can be a useful tool if you need coverage now before Open Enrollment begins again.
Who Needs Short Term Health Insurance?
Before you enroll in a short term plan, make sure that you don't qualify for a Special Enrollment Period (SEP) through the ACA. SEPs allow you to shop long-term health insurance plans outside of the standard Open Enrollment period.
You may qualify for an SEP if any of the following apply to you:
You've just turned 26 and lost coverage through your parents' insurance.
You've just become a U.S. citizen.
You've lost your coverage due to a job change.
You've gotten married, had a baby, adopted a child or your spouse has died.
These are only a few of the situations when you can qualify for a SEP. You can read more about who qualifies for a SEP by visiting Healthcare.gov. If you still aren't sure whether you qualify, create a profile at Healthcare.gov at any point outside of Open Enrollment. After answering a few questions about your situation, you'll be automatically directed to the health insurance Marketplace if you qualify.
If you don't qualify for an SEP, you may want to consider a short term plan. Ohio short health insurance plans can have a maximum term of up to 364 days, so you can use it to fully fill the gap between now and Open Enrollment. Remember that short term plans aren't a long-term solution for health insurance, as you can only have one of these plans for up to 364 days and you cannot renew your coverage.
When Can You Enroll for Short Term Health Insurance?
Unlike long-term health insurance, there's no Open Enrollment period for short term plans. You can sign up for a plan at any point during the year as long as you meet your insurance provider's standards for coverage.
Where Can You Enroll for Short Term Health Insurance?
You can typically enroll in a short term insurance plan directly on your plan provider's website. Before you choose a plan, make sure you know all of your options. Use Benzinga's short term insurance quote comparison tool. Just enter your ZIP code and start comparing plans available to you.
Choosing the Right Short Term Plan for You
Still not sure how to get health insurance? Start by collecting a few quotes and fully exploring your insurance options. You can see quotes for short term insurance options by entering your ZIP code right here on Benzinga. Compare prices, options and companies from the comfort of your own home — and be sure that you have the right plan for you.
Frequently Asked Questions
Does short term health insurance cover ER visits?
Yes, but you should check your carrier to determine if short term health insurance covers ER visits, the copay and the level of coverage.
Answer Link
Does short term health insurance pay for dental care?
Short term health insurance might offer options for dental care, but you generally need dental insurance for your dental care needs.
Answer Link