Most of our users get purchase loans and refinance from New American Funding.
Texas is truly a place like no other. It's the 2nd largest state in the U.S. in terms of area and each region has its own vibe and personality. Whether you like urban living, lounging on the beach or prefer a country lifestyle, you can find a home in the Lone Star State. Here's your guide to the best mortgage lenders in Texas so you get a home just where you want it.
The 6 Best Mortgage Companies in Texas
Ready to find a mortgage? You have lots of options in the Lone Star State. Here are the 6 best mortgage companies in Texas, based on our extensive research:
1. Rocket Mortgage®: Best Overall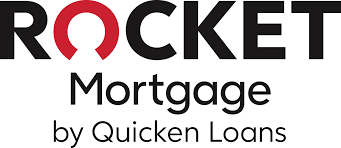 Avg. Days to Close Loan
30
1 Minute Review
Rocket Mortgage is one of the best mortgage lenders on the market, making it easy to apply for a home loan entirely online. Its streamlined preapproval process and quick access to customer service set it apart from other online lenders. Rocket Mortgage offers a large variety of mortgages and is backed by the largest mortgage lender, Quicken Loans. Whether you need help or know exactly what you're looking for, Rocket Mortgage matches you with the right mortgage type and helps you quickly complete your online application.
Best For
Homebuyers who are looking to complete the mortgage application process on their own
Homebuyers who have found their dream home and are looking to move through the approval process quickly
Homebuyers with good credit scores looking to review their mortgage options
Current homeowners looking to refinance within the next few months
Pros
Rocket Mortgage allows you to move at your own pace, guiding you through each step of the process. After you answer all the application questions, Rocket Mortgage lets you know if you're approved and show your personalized mortgage recommendations
You can submit checking and savings account information, tax returns and other financial documents online — a feature that sets Rocket Mortgage apart from online competitors
RateShield allows you to lock in your Rocket Mortgage approved rate for up to 90 days
The home loan application process can be completed in minutes, allowing you to find out if you qualify for a mortgage right away
The online software allows you to navigate through the entire home buying process, from approval to home closing. Once you're approved and you make an offer on your home, Rocket Mortgage offers online tools that will help you move through the rest of the closing process
Cons
While Rocket Mortgage has customer specialists ready to answer your questions and provide guidance, if you prefer sitting across from a person when filling out financial forms, this lender might not be right for you
You can't easily view all of Rocket Mortgage's home loan options prior to applying. It offers conventional, FHA, USDA and VA loans, but you'll need to apply to find out more about the mortgage types within these offerings and which ones you're eligible for
Rocket Mortgage® keeps things simple. The website is easy to navigate. It outlines the mortgage process clearly and you can complete the whole process online.
It offers an extensive library of educational materials, and it has won several awards for its customer service. Rocket Mortgage® offers mortgages for refinancing, conventional and proprietary mortgages and FHA, VA and USDA mortgages.
2. New American Funding: Best for First Time Home Buyers
First time home buyers are often terrified and/or confused by the mortgage process. They need a platform that makes it easier for people to learn about a new mortgage and choose a product that suits their situation.
Mortgage options at New American Funding include:
Conventional
FHA
VA
USDA
I CAN mortgages, allowing you to choose the specific duration you prefer
Non-QM mortgages, sufficient for the self-employed who often find it difficult to report their income
Email or call New American Funding for more information, keeping in mind that you can do everything online. Try the website or mobile app and see for yourself.
3. loanDepot: Best for Poor Credit
loanDepot offers a few options for borrowers with poor credit. When you reach out to loanDepot, you can check on reduced credit score requirements for particular loans or reviews loans tailored to specific types of borrowers. The company handles all mortgage applications, pre-approvals and more online.
Consider loanDepot when you want any number of loans from a conventional mortgage to FHA, VA, 203k or jumbo loan. At times, you might be concerned that you can't refinance your mortgage because your credit situation has changed since you purchased the house. Check into refinancing options that will allow you to improve your financial situation or withdraw extra cash.
4. guaranteed Rate: Best for Online
guaranteed Rate offers a straightforward online mortgage experience. You can complete the whole process without speaking to a single person if that's your preference.
guaranteed Rate boasts high customer ratings. Its rates are posted online so you can compare it with other Texas lenders. guaranteed Rate offers extensive educational resources and conventional mortgages, jumbo loans, FHA loans and VA loans.
5. Veterans United: Best for Service Members

Get started
securely through Veterans United Mortgage's website
Avg. Days to Close Loan
30
1 Minute Review
Veterans United focuses on helping veterans and current service members find the right mortgage for their needs. It's licensed in all 50 states and the District of Columbia and is the top VA lender in the country. If you're currently serving or if you're a veteran, Veterans United is worth considering due to its outstanding customer service and range of mortgage options.
Best For
Current service members
Veterans
First-time home buyers
Pros
24/7 customer service
Offers VA purchase and refinance loans
Offers credit consulting through its Lighthouse Program
Cons
Branches in only 18 states
If you've logged some time in the military, Veterans United's loans will likely be the best deal. Unlike other veteran-marketed loan programs, Veterans United only accepts active duty and veteran military members.
In addition to no-down-payment loans, you'll also eliminate the private mortgage insurance you'll have to pay with other mortgages.
Veterans United is also more forgiving of lower credit scores. Interest rates are lower than average.
6. Luxury Mortgage: Best for Self-Employed
Avg. Days to Close Loan
30 – 40
1 Minute Review
Luxury Mortgage offers standard products like conventional loans, VA loans, Jumbo loans and FHA loans. It also has more specialized products like bank statement loans, asset qualifier mortgages and no doc investment property loans. If you've had a hard time finding a mortgage due to erratic income, being retired or buying an investment property, Luxury Mortgage is worth a look.
Best For
Self-employed professionals
Retirees
Investors
Condo buyers
Pros
Wide variety of mortgage products
Niche products like bank statement loans
Works with many state home buyer assistance programs
Cons
Only available in 29 states
Luxury Mortgage makes it easy for all types of home buyers to get approved for a mortgage. Their flexible requirements can help you get financing, with no employment or income verification and no minimum DTI. Luxury Mortgage offers traditional loan terms, as well as more flexible home payment plans with their 40-year loan program.
It's also easier to get approved if you're self-employed. Tax returns are not required and you'll only need one year of self-employment income history and a minimum credit score of 580. Luxury Mortgage can also help you get approved on assets alone, like your bank statements, stocks and bonds, or retirement accounts.
Browse Best Mortgage Lenders by City
Dallas
Houston
Austin
San Antonio
McAllen
Mortgages Explained
You'll be able to see several options when you purchase or refinance quotes. You'll see different mortgage types and mortgage terms. A mortgage type refers to whether or not a government agency insures your mortgage. Your mortgage term is the maximum amount of time your mortgage will last. Here are some common mortgage types and terms:
Conventional: A conventional mortgage is a mortgage that isn't backed by the federal government. Conventional mortgages usually require higher credit scores than a government-backed mortgage. Planning to make a down payment of less than 20%? You may need to pay for mortgage insurance as well. Mortgage insurance is insurance that protects a lender if a borrower stops paying on a mortgage.
FHA: Private lenders offer FHA mortgages. The Federal Housing Administration sets the rules for these mortgages and helps insure them. These mortgages have relatively low credit score requirements and you may be able to make a down payment as low as 3.5% if you qualify. You must pay for mortgage insurance if you get an FHA loan.
VA: VA mortgages help current service members, veterans and certain spouses purchase homes. The Department of Veterans Affairs oversees these mortgages and backs them, but private lenders offer these loans. VA mortgages typically have no down payment requirement and no mortgage insurance requirement.
30-year fixed: A 30-year fixed-rate mortgage lasts for 30 years. You can speed up the process if you make extra payments. The fixed rate refers to your mortgage rate, which stays the same for the life of your mortgage. Your monthly payment stays the same, too.
15-year fixed: A 15-year fixed-rate mortgage lasts for 15 years. This means that your monthly payments are higher than they would be for a 30-year fixed-rate mortgage. You pay less in interest over the life of the mortgage.
5/1 ARM: An ARM is an adjustable-rate mortgage. As the name indicates, ARMs have an interest rate that changes. Lenders change the rate in response to economic conditions. These mortgages usually start at a fixed rate. A 5/1 ARM has a 5-year period with a fixed rate. After that, lenders can change your interest rate once per year. This means that your monthly payment may go up or down as well.
Everyone's situation is different. The mortgage that's right for one borrower might not be right for another. Get multiple quotes, review them carefully and go with the mortgage that's right for you.
Which Mortgage Lender is Best for You?
As you decide on the right type of mortgage, you also need to decide on a lender. Here are a few things to consider as you evaluate potential lenders:
Reputation: Is this a lender your family or friends have worked with? What kind of experiences have they had? What kind of reviews does the lender have? Does it have complaints with the Better Business Bureau? How were those complaints addressed? Look for a lender with a solid reputation.
Service: How does the lender respond to your quote request? Did the lender ask questions to get to know you and what you were looking for? Do you feel valued, or do you feel like just another customer? Your mortgage is one of the most significant financial transactions you will ever make. You deserve to feel valued during every step of the process.
Options: Does the lender offer the type of mortgage you're interested in? If you're a first time home buyer, does it have options that are geared toward you? If you're refinancing, what options does it have? Take a look at the options the lender has and see whether it will be able to meet your needs.
Technology: Do you want to complete the application process online? Do you want to stay connected with a mobile app? Look for lenders who have the technology options that can fit your lifestyle.
Keep looking if you get a sense that a lender isn't right for you. There are plenty of lenders out there and it's worth it to find the perfect fit for you.
Lender Credit Score Minimums in Texas
Lenders consider how you've handled credit in the past when they approve you for a mortgage. Your credit history also impacts your interest rate. One measurement lenders look at is your credit score. A computer model generates your credit score. The model takes into account:
Your debt payment history
How long you've had your accounts
Whether you've had accounts in collections
The percentage of credit you're using
Whether you've filed for bankruptcy
The computer model generates a 3-digit number between 300-850. The higher your credit score, the better. Here are several Texas lender minimum credit scores:
Current Mortgage Rates in Texas
Several factors impact your mortgage rate. These include your credit history, the size of your down payment and your mortgage amount. Rates change daily and lenders adjust rates up or down to reflect changes in the economy and in the housing market. We update mortgage rates frequently to reflect the most relevant information.
Rates based on an average home price of $207,301 and a down payment of 20%.
Average Days to Close on a Loan
Closing signals the end of your mortgage journey. Your lender has approved you for your mortgage, and all that's left is your final paperwork. You, your real estate agent and your lender decide on a closing date. Your closing paperwork must be ready at least 3 days before that date. Look for any changes from your original loan estimate. If anything is unexpected or confusing, contact your lender.
At your closing meeting, you'll sign all the documents and pay your closing costs and down payment. Lenders take time to review your documents and make a decision about your mortgage. Here are the average closing times for several Texas lenders:
Buying Your Texas Home
Are you worried about coming up with a down payment? Consider one of Texas' home buyer programs. The Home for Texas Heroes loan program offers low interest rates and down payment assistance for teachers, firefighters, police officers and veterans. The Home Sweet Texas Home program offers assistance to home buyers with low or moderate incomes.
The Texas Department of Housing and Community Affairs offers a first time home buyer program. These are just a few of the programs Texas offers to help you buy a home. Look for both state and local programs to help you purchase or refinance your home.
Get Ready for Take Off
Rocket Mortgage® is an online mortgage experience developed by Quicken Loans®, America's largest mortgage lender. Rocket Mortgage® makes it easy to get a mortgage — you just tell the company about yourself, your home, your finances and Rocket Mortgage® gives you real interest rates and numbers. You can use Rocket Mortgage® to get approved, ask questions about your mortgage, manage your payments and more.
You can work at your own pace and someone is always there to answer your questions — 24 hours a day, 7 days a week. Want a fast, convenient way to get a mortgage? Give Rocket Mortgage® a try.