---
Our Top Pick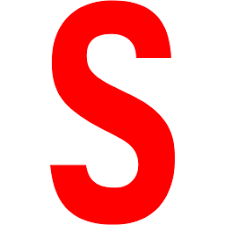 see how State Farm compares
Hawaii is known for its beautiful islands and majestic waters. It is also known for receiving severe damage during hurricane season. The storm season that lasts from June through November wreaks havoc on the tropical paradise. There are also the dangers of the lava flow zone due to the massive and unpredictable volcanoes on the islands.
While the natives of Hawaii may be accustomed to the dangers of living in a tropical environment, they still require coverage for their properties.
Home insurance is not required by law in the state of Hawaii. However, your lender may require that you take out a homeowner's insurance policy for the duration of your mortgage. It is important that you understand the specifics concerning your insurance policy no matter where you choose to live. However, homeowners in Hawaii deal with additional perils that those in other areas do not.
Therefore, learning more about homeowners insurance plans in Hawaii is a great step toward protecting your property and investments if you currently live or are planning to move to the beautiful islands of Hawaii.
Compare Quotes From Cheapest Providers
Tip: Compare 2-3 Companies
The Best Homeowners Insurance in Hawaii
Average Annual Premium in Hawaii
The average annual premium for homeowners insurance in Hawaii is just below the national average of $1,023. Homeowners who live on the major Hawaiian islands pay an average of $1,018 per year. That comes to around $85 per month.
It's very important to have a quality homeowners' insurance plan when you live in Hawaii. With so much dangerous weather and the added risk of lava from volcanoes, a good insurance plan is worth every penny when it comes time to file a claim.
One issue that many homeowners in the area have is understanding what a basic home insurance plan covers and what it doesn't. Many companies do not include flood insurance in their basic homeowners insurance coverage. And if you don't know what your current policy covers, you could end up paying for damages out-of-pocket.
Find the Best Premium for Your Home
To find the best insurance policy for your home, it's important to remember that the cost of the premium shouldn't be your deciding factor. Home insurance can often be expensive. However, paying for the cost of rebuilding your home after extensive damage from a storm or fire will end up costing you much more over time.
Think about the dangers that your home could endure and the type of coverage that you may need. Then compare the premium costs of companies that offer insurance coverage based on those needs. Finding the best insurance plan for your property may take some time, but it will be worth it once you have a policy in place that will fully protect your home and personal items.
Types of Homeowners Insurance Protection
There are several different types of coverage options available for homeowners in Hawaii. While most people have standard coverage for their home, they may not have the additional coverage policies that take care of incidents not covered by their basic plan.
Dwelling Protection
This is the standard form of coverage that everyone has when they take out a basic home insurance plan. This policy will take care of loss to your primary home due to certain types of damage and theft. Dwelling protection will usually pay for damage caused by storms and falling trees. Often, it will not pay for damage caused by a flood.
Additional Structure Protection
This is protection that covers the cost of loss or damage to the additional structures on your property. This can include a storage shed or a detached garage. The policy will pay for theft or damage caused by natural occurrences. It can also pay for damage to your fence or deck.
Personal Property
This coverage pays for theft or damage to your personal property that isn't covered by dwelling protection. This coverage is usually taken out for irreplaceable items such as jewelry, antiques, collectibles, and family heirlooms. If you feel that the amount of coverage you have for your dwelling protection will not cover the cost of loss or damage to all your personal property, it would be in your best interest to take out additional personal property insurance if it is offered by your insurance provider.
Liability Coverage
This is protection that will prevent you from paying for legal fees or medical fees due to someone else getting injured while on your property. This can include someone falling on an icy walkway, falling off a porch, or tripping over debris left in your lawn following a storm. If you don't have liability insurance on your property, you could end up paying high fees if the injured party decides to sue for damages. Make sure that you have this essential coverage added to your home insurance policy by consulting with your agent today.
Hurricane Insurance
In 1992, the devastating Hurricane Iniki struck the island of Kauai. It caused $2 million in property damage. Unfortunately, there were many Hawaiian homeowners who were either uninsured or didn't have the right amount of coverage. As a result, their homes were unrecoverable.
To make sure that you have the right amount of insurance and a policy that meets your budget plan, you should consult with a professional insurance agent for help. They can provide you with all the information you need to fully insure your property and make sure that you understand exactly what your policy covers.
There are also some insurance companies that only offer hurricane coverage. Known as specialty insurance companies, these policies will cover the cost of your home, additional structures, and personal property due to hurricane damage. This is a very beneficial service to have in Hawaii and a form of coverage that more residents should be aware of.
Hitting the Lava Zone
One circumstance that the residents of Hawaii must deal with that residents of the other 49 U.S. states do not?
Yes, it's active volcanoes. These dangerous risk factors are something to consider when it comes to buying a home in Hawaii or purchasing home insurance. The island has been broken up into nine zones known as the Lava Hazard Zones. Zone 1 is considered the highest-risk zone based on historical evidence of damage caused by lava. Zone 9 is the area with the least risk involved.
One would think that a high-risk zone for lava would not have many residential homes. However, that is not the case. The cost of property in the high lava hazard zones is extremely affordable, and buyers interested in relocating to the tropical island often jump at the chance of moving to their dream location at an affordable price.
One thing to consider if you still want to live in an area close to erupting volcanoes is that there are limited insurers for homeowners' insurance and hazard insurance for homes in these areas.
Currently, the Hawaii Property Insurance Association offers coverage on properties up to $350,000.00. Lloyd's of London provides coverage for replacement value that is above that amount.
Top Picks for Hawaii
Pros
Website provides helpful information
A nationwide network of over 18,000 agents
Sizable discount on auto policies for customers who also purchase life insurance
Cons
Premiums may be higher than some competitors
Less flexibility in term lengths
1. State Farm
State Farm has been in business since 1922 and has always put its focus on the needs of customers. The company has been a leader in the industry for decades, and that is because of its willingness to always go the extra mile to help the communities it serves.
State Farm offers special discounts to customers who take out multiple policies and offer banking options such as credit cards and home mortgage loans.
Additional insurance options with State Farm:
Customers who choose to bundle their policies with State Farm have many options when it comes to protecting their investments. The company offers auto, life and home insurance as well as motorcycle, sport and leisure vehicle coverage, long-term care insurance and disability insurance.
2. USAA
USAA is an insurance company that services members of the military: Past, present and their families. USAA provides coverage to individuals who are currently serving in the U.S. Air Force, Army, Marines, Coast Guard, National Guard, Navy, and Reserves.
They also provide insurance to former military personnel and family members such as widows, un-remarried former spouses and individuals whose parents have or had USAA auto or property insurance. USAA has provided guidance and assistance to their honorable customers since 1922 by helping them to establish financial independence through their retirement years.
Additional insurance options with USAA:
USAA offers a wide range of products and services to its customers. Along with homeowners insurance policies, the company also offers auto, renters, flood, life and small business insurance. USAA offers financial options such as checking and saving accounts, credit cards and auto loans available. And they can also help with investing.
Members can take advantage of USAA mutual funds, stocks, and 529 college savings accounts. USAA's real estate services can help with refinancing and assist first time homebuyers. USAA also offers options for retirement such as IRAs, wealth management and trust services.
3. First Insurance Co. of Hawaii
First Insurance Co. of Hawaii is an excellent company to depend on. First, the company is based in Hawaii and has a great understanding of the risks that homeowners in Hawaii face all throughout the year.
The insurance company offers both personal and business insurance coverage so you can protect all your investments from the same local insurer. Furthermore, it's the largest property and casualty insurer with headquarters in Hawaii.
Additional Insurance Options with First Insurance Co. of Hawaii:
Along with homeowners insurance policies, residents and business owners in Hawaii can take out additional policies from First Insurance of Hawaii such as auto, renters, commercial auto and industry specialties.

Pros
Ease of online service or through an agent
Clear claims process
Useful mobile app
Cons
Average customer satisfaction for claims
Optional coverage like yard and garden not available in every state
4. Allstate
Allstate has been a leader in the world of insurance for many years. Customers choose Allstate because it's a company they've grown to trust over time. The company was founded in 1931 and today serves 16 million households throughout the nation.
When you need a home insurance company that offers the optimal amount of coverage at a competitive rate, then Allstate is an excellent choice.
Additional insurance options with Allstate
Allstate offers a variety of insurance options for home, life, auto, business insurance, renters insurance and coverage for motorcycle owners. They also offer roadside assistance to their customers, which can be extremely useful. Allstate also offers guest medical protection that helps to cover the cost of health care expenses for a person who is injured on your property.
This is a separate form of protection from liability insurance, which can help protect you if someone makes a claim against you or sues for damages after being injured on your property. Those interested in learning more about what Allstate has to offer can check out the website to obtain a free quote, or contact a local agency to find out more.
5. Zephyr
Zephyr Insurance Company was founded to provide coverage to homeowners in Hawaii due to loss of their homes caused by hurricanes. They are another locally- based insurance company which strives to be the local industry leader in hurricane coverage.
Zephyr offers long-term availability and price stability as well as exceptional customer service and support. The company is dedicated to being a professional and responsive solution to your home insurance claims and has demonstrated expertise in hurricane preparedness.
Additional insurance options with Zephyr
Zephyr Insurance Company is a specialized home insurance company, which means that it only offers one type of coverage. That is an annual Residential Windstorm-Hurricane Insurance Policy.
Although you will still have to take out additional homeowners insurance through another agency to cover damage or loss to your home due to other circumstances such as theft, Zephyr can provide you with the optimal amount of coverage that Hawaiian residence need the most.
Zephyr's policy offers coverage for your dwelling, additional structures, personal property, and loss of use or fair rental value due to a windstorm or hurricane. Zephyr also offers debris removal services, reasonable repairs, structure collapse coverage, property removed, and ordinance or law coverage.
Take Action
Hawaii may be one of the most beautiful places to live, but it is also one of the most dangerous. With heavy tropical storms, damaging hurricanes, and destructive volcanoes, homeowners should always be prepared by taking out a quality insurance policy.
Fortunately, the rates for home insurance in Hawaii are just below the national average, making it more affordable than you may realize. If you live in Hawaii and currently do not have a home insurance policy active, be sure to get in touch with one of the companies listed above to start a coverage plan that will protect your investments from loss or damage.
Frequently Asked Questions
1) Q: If my home is destroyed due to fire or weather, how long will it take for my insurance claim to be settled and my home to be repaired?
From start to finish, the process could take anywhere from 12 to 24 months. The variables that play the largest role are the size of the loss and the insurance company you choose. Check her for the cheapest homeowners insurance quote.
Answer Link
2) Q: What can I do to ensure that my home is properly covered?
The most important thing you can do is have a conversation with your agent or carrier to be sure you have the right amount of coverage. Avoid putting just the minimum coverage on your home: Remember, if your home is destroyed, you need to have enough coverage to rebuild the entire home, so you'll want to insure it for more than just the market value. Also, notify your insurer of renovations or changes that you make to your home — and don't forget to check to be sure you have enough liability coverage. Get the best quote today from our top providers. 
Answer Link
3) Q: What are the most common types of home insurance claims?
Wind and hail claims top the list with nearly 40% of all home insurance claims due to these two acts of nature. Fire and lightning are the second most common, but claims due to fire tend to much bigger than claims dues to other types of risk. The possibility of a total loss is why it's so important to insure your home for the full cost of rebuilding. Get a custom quote today.
Answer Link
Hire a Pro: Compare Financial Advisors In Your Area
Finding the right financial advisor that fits your needs doesn't have to be hard. SmartAsset's free tool matches you with fiduciary financial advisors in your area in 5 minutes. Each advisor has been vetted by SmartAsset and is legally bound to act in your best interests. If you're ready to be matched with local advisors that will help you achieve your financial goals, get started now.