Want to jump straight to health insurance quotes? Compare here and find the cheapest premium with the best coverage.
Does sorting through your health insurance options in Nevada give you a giant headache? Benzinga will give you a mega dose of ibuprofen. We've sifted through everything about health insurance that you need to know as a Nevada resident.
Get Health Insurance in Nevada
Tip: compare 2-3 companies
The Best Health Insurance in Nevada:
What is Health Insurance?
Health insurance helps keep your healthcare costs low. You agree to pay a monthly premium, and in exchange, your health insurance company pays the balance of the costs. This doesn't mean you don't pay anything out of pocket. Health insurance plans usually have deductibles, copays and coinsurance. We'll break it down for you:
Deductible: This is the amount you pay for covered services and items before your plan benefits start. Let's say you have a $1,500 deductible. This means you pay for $1,500 worth of covered services before your health insurance kicks in. Many plans allow you to get preventive care for free before you've met your deductible.
Copay: A copay is a set amount you pay to see a provider or receive a service. Copays apply even if you haven't met your deductible. You might pay $20 per visit to see your primary doctor.
Coinsurance: With coinsurance, you pay a percentage of a service after you've met the deductible. You might pay 20% of the cost for name-brand prescriptions after you've met your deductible.
Health insurance plans also have an out-of-pocket maximum. This is the most you would pay out-of-pocket for covered health care in a given year.
Average Cost of Health Insurance in Nevada
Health insurance providers can't charge you more based on your gender or your health. They can offer you different rates based on:
Age: Health insurance is typically less expensive for younger people.
Location: Competition among health insurance companies can lower premiums. If you live in an area without many insurance companies, you may pay more for coverage.
Tobacco use: People who use tobacco will usually pay more for health insurance.
Many people get their health insurance through an employer. The Commonwealth Fund looks at how much people pay for employer-sponsored health insurance. In Nevada, people paid an average of $1,355 per year for individual coverage. Employees paid $6,252 per year for family coverage. Individual coverage is lower than the national average of $1,427. Family coverage is above the national average of $5,431.
Health insurance companies sometimes offer discounts. For example, they may offer you discount points you can use toward health costs if you join an exercise program or meet with a health coach. Be cautious about any plans that advertise themselves as discount health plans. The Federal Trade Commission warns that these are sometimes scams. If you're uncertain about whether a plan is legitimate, check with the Nevada Division of Insurance.
Types of Health Coverage
When you start looking for affordable health insurance, you'll see several types of health coverage. Here are the most common ones:
HMO: An HMO is a health maintenance organization. In this type of plan, your health insurance company wants you to use providers within its network. You have a primary care provider. You must get a referral from your primary care provider to see a specialist.
EPO: If you have an exclusive provider organization (EPO) plan, you must use providers in the network. In an emergency, you have some flexibility. Otherwise, you may have to pay the full cost if you see someone outside the network.
PPO: With a preferred provider organization (PPO), you have more flexibility. You don't need a referral to see a specialist. You also can see out-of-network providers but you may pay more for their services.
Medigap: These plans are also known as Medicare supplements. They help to pay the out-of-pocket costs associated with Medicare.
Medicare Advantage plans: These plans also help pay for out-of-pocket costs for Medicare beneficiaries. They may have additional benefits like fitness club memberships.
Low-income Nevada residents may qualify for Medicaid. Medicaid is state- and federally funded health insurance.
What Does Health Insurance Cover?
Health insurance covers a wide range of services related to your health. Although coverage varies by plan, in general, health insurance covers:
Preventive care: Preventive care refers to services that help prevent or uncover potential health issues. It includes screening for common health conditions like high blood pressure. It also includes vaccinations for adults and children. Lab services are also a part of preventive care.
Emergency services: In emergencies, plans are typically less strict about staying in-network. The priority is your health and safety.
Hospitalization: Health insurance plans typically cover medically necessary hospital care.
Out-patient surgery and care: Doctors can complete many procedures without hospital admission. For example, doctors usually perform cataract surgeries at an outpatient surgery center. Insurance usually covers this care as long as it's medically necessary.
Maternity care: Health insurance plans typically cover all maternity care, including prenatal care, delivery and newborn care.
Mental health: Many people experience mental health conditions. Insurance plans usually cover mental health services. They typically cover counseling, meeting with a psychiatrist and inpatient care if needed.
Rehabilitative services and devices: These services help people to recover or maintain a high quality of life. This category includes items like wheelchairs and walkers. It also includes services like physical therapy and occupational therapy.
Prescriptions: Prescription medications can help manage or treat a variety of conditions. Generic medications are usually cheaper than brand-name ones.
Services for children: Health insurance plans often cover dental and vision care for children. This is in addition to the services listed above.
Some health insurance plans offer extra benefits like membership to a gym.
What Does Health Insurance Not Cover?
Health insurance companies typically only cover services it considers "medically necessary." Health insurance will not usually cover:
Long-term care: Traditional health insurance plans and Medicare do not usually cover assisted living and nursing home care.
Dental care: Dental care for adults is not covered, but you may be able to buy a separate dental plan.
Vision care: Eye exams, glasses and contacts are not covered by health insurance. Health insurance usually covers health issues related to the eyes. You would be covered for services treating glaucoma, for example.
Elective cosmetic surgery: Health insurance doesn't cover elective cosmetic surgeries. It may cover cosmetic surgeries related to medical conditions, though. For example, health insurance may cover cleft palate and cleft lip surgery.
Alternative therapies: Medicare doesn't cover alternative treatments like massage and acupuncture. Some health insurance plans do, so if this coverage is important to you, check your plan's benefits.
Hearing aids: Health insurance doesn't typically cover hearing aids and hearing aid fitting exams.
If there's a specific type of care you're looking for, check with potential health insurance plans before enrolling. Most plans offer general guidance about what it covers and what it doesn't.
Best Health Insurance Providers in Nevada
When it comes to how to get health insurance, the first step is comparing your options. Here are the 5 best health insurance providers in Nevada, based on our research:
1. Anthem
Anthem offers several options through Nevada Health Link and local employers. Nevada Health Link is the state's health insurance marketplace. You can choose plans with a lower monthly premium but higher out-of-pocket costs.
You can also go with a plan with a higher monthly payment but with a lower deductible and copay. Anthem tops the list due to the tools it offers to simplify your healthcare and its easy-to-navigate website and digital identification card.
You can get prescriptions delivered and manage your account online or through its mobile app.
# of Healthcare Providers
700k+
Pros
Offers multiple mobile app offerings to reward you for reaching fitness goals
Dental discount plans may include coverage for prescription drugs
Medicare Advantage plans available with no monthly premiums
Cons
Vision insurance only available when purchased with a dental plan
ACA-compliant health insurance no longer available
2. Aetna
Aetna has the highest overall NCQA ranking of any health plan in Nevada. It offers Medicare Advantage plans and employer-sponsored coverage to Nevada residents.
You'll also find multiple Medicare Advantage plans with no monthly premium. Its Medicare Advantage plans also include fitness club memberships and prescription delivery. Its employer-sponsored plans vary by employer.
# of Healthcare Providers
855k+
Pros
Offers a wide variety of plans
Strong financial and customer service ratings
ACA and non ACA plans available
Cons
Not all plans ACA-compliant
The website can make it difficult to get a quote
3. Health Plan of Nevada
Health Plan of Nevada also offers plans through Nevada Health Link and local employers. It has the 2nd-highest NCQA ranking in Nevada and a variety of plans at various price points.
Health Plan of Nevada also offers virtual visits through the NowClinic app. You can keep track of your health information through its online portal.
# of Healthcare Providers
Depends on your location
Pros
Some plans offer vision and adult dental insurance coverage
Perks program to help save on healthy living
Low monthly premiums
Cons
Only available in some states
Poor customer service reputation
Disclosure
Coverage not available in every area
4. Ambetter
Ambetter offers a variety of Nevada Health Link plans. One of Ambetter's unique features is its rewards program. You earn points for doing things like getting your annual checkup or a flu vaccine.
You can convert those points into dollars, which you can use to help pay for doctor copays and deductibles.
Ambetter also offers a user-friendly website that you can use to track your health information.
5. Prominence Health Plan
Prominence Health Plan offers employer-sponsored and Medicare Advantage plans. Its Medicare Advantage plans are available in Washoe County, Douglas County, Lyon County, Storey County and Carson City.
Prominence Health Plan offers telemedicine, which makes it easy to reach a health provider around the clock. The NCQA ranked Prominence Health Plan 3rd in the state.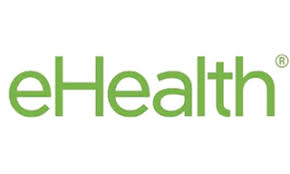 # of Healthcare Providers
5
Pros
1-stop health insurance shopping
Works with trusted carriers
A+ BBB rating
Positive customer service reviews
Cons
Plans not available in every area
6. eHealth
eHealth partners with over 180 top insurers to help you find the best health coverage for you. If you own a small business, eHealth is a great option. You can apply for small business health insurance in as little as 15 minutes. Here are a few key factors:
You'll generally find guaranteed issue health insurance.
You need at least one employee to qualify.
You must contribute to employee premiums.
The average eHealth small business plan covers 5 people and costs $1,432 per month in premiums — $286 per person.
Visit eHealth's website to get the exact cost for your area and your business.
Find the Right Nevada Health Insurance for You
Finding the best health insurance takes time. Start by discerning which plans you qualify for. If you have a limited income, you may want to start by applying for Medicaid. If you have coverage through work, consider your plan options. Look at more than just the monthly premium. If your plan has a high deductible, it could make it challenging to keep up with your medical bills. Look for a balance between an affordable premium and a reasonable deductible.
If you don't have coverage through work, Nevada Health Link offers a range of plans. Take advantage of open enrollment in November each year. You can also enroll due to life events such as moving or losing employer coverage.