Want to jump straight to health insurance quotes? Compare here and find the cheapest premium with the best coverage.
Patch Adams, a doctor famous for his humorous bedside manner, thought laughter to be one of the best medicines. That may be so, but finding the right health insurance isn't a laughing matter. While it's a serious business, it doesn't need to be strenuous. Health insurance can get a bit complicated. But, if you break it down into bite-sized pieces, it's not so bad. Let's do just that and start at the beginning.
Get Health Insurance in Nebraska
Tip: compare 2-3 companies
The Best Health Insurance in Nebraska:
What is Health Insurance?
Health insurance, in simple terms, is insurance that covers your cost of medical treatment. It's either private or public. Private health insurance is insurance provided by a private company. Public health insurance is provided by the government. Examples of public health insurance include Medicaid and Medicare.
In both private and public health insurance, you're the "insured" or the person who holds the health insurance policy. "Providers" include doctors, nurses, clinics, hospitals, pharmacies, etc. In the U.S., employers usually provide health insurance. But, if your employer doesn't provide health insurance or if you're in-between employment or just started a new job, you can still get coverage.
At a high level, here's how to get health insurance:
Enroll in your company's plan.
Apply for special enrollment through healthcare.gov.
Sign up for a plan on the Marketplace.
Average Cost of Health Insurance in Nebraska
Nebraska's cost of living is lower than average. That's good news. You'll likely pay less for health insurance than other states. Nebraskans spend about $8,400 on health care per year or $700 per month.
If that's more than what your budget comfortably allows, subsidies are available. You can get subsidies depending on your yearly income and household size. If your yearly income is above the threshold and you're the only person in your household, you can still get affordable health insurance. 
Now that you know more about health insurance in general, let's take a look at the types of plans.
Types of Health Coverage
Health insurance companies offer coverage to you, either directly or through your employer, in private health insurance. For public health insurance, the government subsidizes what you pay. Whether private or public, health insurance coverage comes in many forms. Let's take a look at some of the most common types.
Indemnity or fee-for-service plans: This plan usually covers 80% of your medical expenses. You pay the remaining cost. With this type of plan, you get to choose where you go and who you see for treatment. 
Health maintenance organizations (HMOs): With an HMO, a primary care physician (PCP) oversees and coordinates your medical care. In this type of plan, you must follow the rules to get coverage. If you break your leg and need to see a specialist, for instance, you'll need a referral from your PCP. 
Preferred provider organizations (PPOs): With this plan, you can go to any doctor, like the indemnity plan above. The PPO negotiates costs with a predetermined group of providers. Staying in-network saves you money. However, if you want, you can see a doctor who is out-of-network, but you'll pay more. Additionally, you don't need a referral from your PCP to see a specialist regardless if they're in- or out-of-network. This is a big plus.
Point of service (POS) plans: A mix of an HMO and PPO, you choose your care path. You can coordinate through a PCP or coordinate your care through the provider network. Additionally, you're not restricted to a network of providers.
Short term and tri-term insurance: Typically 3 months or less, short term health insurance provides quick, affordable options in the event you're without coverage due to a job change, in-between jobs or self-employed. Tri-term coverage gives you coverage up to 3 years split into 3 terms.
Catastrophic: Only available to those under 30 years old, this plan covers you in the event of severe illness or injury. If you need to see a doctor for preventive care or a case of the flu, you're on the hook for the entire bill.
What Does Health Insurance Cover?
Thanks to the Affordable Care Act (ACA), health insurance plans must provide a minimum standard of coverage in the U.S. The care and services that all health insurance companies must cover include: 
Preventive and wellness care
Outpatient care
Emergency services
Hospitalization and surgery
Prescription drugs
Full pediatric services
Pregnancy, maternity and newborn care
Psychotherapy and substance abuse services
Rehabilitative services
What Does Health Insurance Not Cover?
Still, with everything medical insurance must cover, there are some things that insurance doesn't need to cover. And, while many plans don't cover these non-mandated items, some do. Supplemental insurance is a good way to get coverage for these extras if you know you need them. Typically, these are the items that health insurance doesn't cover:
Adult dental
Adult vision
Pain management
Long-term care
Alternative medicine
Cosmetic procedures (if it's not medically necessary)
Infertility treatments (diagnosing infertility is covered, however)
Sterilization reversal
Weight-loss surgery
Infertility treatments
Private nursing
LASIK surgery
Travel vaccinations
Best Health Insurance Providers in Nebraska
There's a lot to know about health insurance! Now that you know a little more including how it's offered and what it covers, let's narrow our focus to some of the best insurance choices. Nationally, the best health insurance companies include Kaiser Permanente, Blue Cross Blue Shield and Cigna. These companies are well known and operate on a large scale. But what about the top choices in Nebraska? Some of the best choices in Nebraska include:
# of Healthcare Providers
28k+
Pros
Coverage in all 50 states and outside the country
Covers both generic and brand-name drugs
Wide network of doctors, hospitals and specialists
Cons
Plans offered through regional companies, meaning you must look to your regional company for specific policies
Main customer service helpline may be difficult to reach
1. BCBS Nebraska
Blue Cross Blue Shield Nebraska (BCBSNE) earns J.D. Power's "better than most" designation for health insurance, URAC* accreditation and 2020 Best of Omaha Winner.  This insurer has provided Nebraskans coverage for 80 years. BCBSNE is national and local at the same time.
Operating locally, it claims to quickly implement, test and refine solutions. Because it's under the larger BCBS umbrella, it's got the support to get things done quickly. For 2020, BCBSNE offers Armor Health to individuals and families in Nebraska as an alternative to the Affordable Care Act (ACA) plans.
If you can't access BCBSNE through your employer, you can get covered by Armor Health. Armor Health is good for people who don't qualify for an ACA plan subsidy but still want affordable medical coverage. The BBB gives BCBSNE an A+ rating.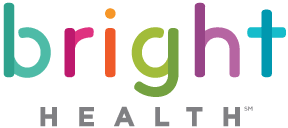 # of Healthcare Providers
Depends on location
Pros
Focuses on personalized services through its Care Partner networks
Plans are affordable, and in some markets, the best deal
Some plans offer $0 deductibles
Cons
Coverage is available in select markets only
There is a high number of customer service complaints
Disclosure
Bright HealthCare provides small business, individual, family and Medicare Advantage health insurance plans. These plans are only available in limited markets in the United States, and the company further limits its reach by only covering services performed by participating providers. There are several advantages to the plans from this company. Its variety of plan options can provide a great value at a low cost for many people. Telehealth services are also covered by these plans. Even with its advantages, though, there is 1 downside — a high number of customer complaints. Overall, Bright HealthCare is a solid option to explore for those looking for affordable health plans, especially healthy people who don't anticipate needing much healthcare.
2. Bright Health
A relative newcomer on the health insurance scene, Bright Health's goal is to "bring you quality healthcare that's easy to use at the best possible price." It offers affordable consumer-focused plans. Bright Health is 1 of 2 providers available to Nebraskans on the state's health insurance marketplace. It works with a select network of providers.
Together, Bright Health and the providers give you coordinated care, predictable premiums, wellness care and prescription drug coverage. Bright Health also offers extra benefits such as cash rewards, rides to and from appointments and meal delivery after a hospital stay.  
# of Healthcare Providers
855k+
Pros
Offers a wide variety of plans
Strong financial and customer service ratings
ACA and non ACA plans available
Cons
Not all plans ACA-compliant
The website can make it difficult to get a quote
3. UnitedHealthcare
UnitedHealthcare offers short term insurance underwritten by Golden Rule Insurance Company in Nebraska. Rather than one-size-fits-all, it provides insurance that fits you and your needs. Importantly, short term insurance doesn't offer all of the essential benefits spelled out in the ACA.
Excluding things like mental health benefits help make the premiums more affordable. ConsumerAdvocate.org lists Golden Rule Insurance Company as one of the best providers in Nebraska. You can also boost your overall health care by adding dental and vision insurance. UnitedHealthcare earns an A+ rating from the BBB.
4. healthInsurance.net
While it's not health insurance, it is a tool to help you easily find and compare health insurance options available to you. You simply enter your ZIP code and few personal details, and after a few moments, you've got health insurance options to review and compare.
Through its online system you can also access help from licensed agents. healthInsurance.net is affiliated with Assurance that touts "intelligent technology and personalized advice, so you always get the perfect plan."   

# of Healthcare Providers
Wide range of provider access
Pros
Licensed agents available for help
Telemedicine available
Flexible policy terms
Cons
Short term health plans offer limited benefits
5. National General
National General, previously GMAC Insurance, offers short term, 1 month to 12 months PPO health insurance plans to Nebraska residents. National General provides a lot of flexibility with its offerings. Check out its many options that allow you to choose a plan to fit your lifestyle and budget. As you might expect, plans with higher deductibles have lower monthly premiums.
Plans with a lower deductible are accompanied by higher monthly premiums. However, all of this flexibility comes at a bit of a cost. Most plans don't include prescription drug coverage. If you're looking for short term insurance and can go without prescription coverage for a brief time, then it's not a deal-breaker. National General Insurance earns an A+ from the BBB.
It's a Balancing Act
When it comes to your health, you need a measure of laughter, a heap of science and a pinch of administration. Health insurance helps you get the correct dose of science in the right proportions of cost, coverage and oversight to fit your needs. Think carefully about what you need and want. Get some paper, sharpen your pencil and get online.
Research the coverage choices in your area. Do they offer services close to you? Do you like the doctors, clinics and hospitals in their offering? Find your best option and sign up. Finally, go meet up with some friends for a laugh.