Want to jump straight to health insurance quotes? Compare here and find the cheapest premium with the best coverage.
Georgia Governor Brian Kemp calls health insurance in Georgia "too dang high." So he's overhauling the individual health insurance market to lower premiums. But first, the federal government has to approve his proposal. Until then, Benzinga will help you find affordable plans and look over the top 5 health insurance companies in Georgia. We've done the research to make it easier for you to navigate the health insurance market and find the most affordable health insurance in Georgia.
Quick Look: Best Health Insurance in Georgia
Best Health Insurance in Georgia
When you're looking for health insurance in GA, you have fewer options compared to the rest of the nation. Most providers don't cover the entire state, but here are the best health insurance providers in Georgia.
1. Alliant Health Plans
Alliant Health Plans offers health insurance coverage for individuals, families, and groups in some Georgia counties. Alliant Health Plans is expanding its coverage for individual and group health plans.
You can also add dental benefits to your coverage through a partnership with Dominion National, a dental insurer and provider of dental and vision benefits. The partnership offers access to more than 9,000 PPO dentist listings in Georgia. Call 866-403-2785 to purchase a plan or ask more questions.
2. Blue Cross Blue Shield of Georgia
One of the largest and older health insurance carriers in the state, BCBSGa, also known as Anthem, serves more than 3.2 million members in GA. That number includes more than 235,000 individuals who are not covered by an employer plan.
Besides offering plans for employers and individuals, the carrier also serves seniors with Medicare Supplemental Insurance, group life and disability insurance as well as dental, vision and 360° Health. Its network includes 192 hospitals and more than 16,000 primary care doctors and specialists. For more information, call 1-800-331-1476.

# of Healthcare Providers
28k+
1 Minute Review
Blue Cross Blue Shield consists of 35 separate companies that provide health insurance for roughly one-third of Americans. The company serves all 50 states, Washington D.C., Puerto Rico, and many international areas.
While you look into the BCBS affiliates near you, understand what health plans are available as well as the health insurance cost. It offers extensive coverage that gives just about every American the opportunity to purchase a BCBS-affiliated health plan. However, be sure to read up on the company because the premiums and deductibles may not suit you and your circumstances. 
Best For
Desire for a new doctor with plenty of options
No cap on annual maximum limits
Comprehensive coverage with exclusive discounts and partnerships
Pros
Coverage in all 50 states and outside the country
Covers both generic and brand-name drugs
Wide network of doctors, hospitals and specialists
Cons
Plans offered through regional companies, meaning you must look to your regional company for specific policies
Main customer service helpline may be difficult to reach
3. Ambetter from Peach State Health Plan
Ambetter is known for its affordable health insurance — it beats other carrier rates in Georgia and has lower premiums than Alliant for each of its plans. In 2020, it's highlighting the Ambetter Balanced Care 12, a Silver HMO, which offers $10 copays for primary care doctors, $20 copays for emergency room visits and $30 copays for specialist visits. An individual deductible is $950. To purchase a plan or for more information, call 877-687-1180.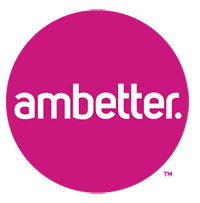 Disclosure: Coverage not available in every area
# of Healthcare Providers
Depends on your location
1 Minute Review
Ambetter Health Insurance offers plans in some parts of the United States. In each state it serves, there are several plan options for policyholders to choose from, including an affordable "catastrophic" health insurance plan or coverage with a lower deductible. Better still, some of these plans offer coverage for adult dental and vision services at an affordable cost.
When you enroll in an Ambetter health insurance plan, you'll also have access to user benefits that can make your life easier. This includes telehealth services with a $0 copay and a 24/7 nurse advice line to answer questions and provide support at any time of day. Policyholders with prescriptions can also enroll in a mail-order pharmacy program to receive their medication right at their front door. 
That doesn't mean that Ambetter is perfect. This insurance provider doesn't offer a mobile app, so there is no way to easily access your health insurance information and manage your plan on the go. Ambetter isn't known for its customer service either. 
It's important to weigh the pros and cons when choosing a health insurance plan. Start with our Ambetter health insurance review to help determine whether you should consider this insurance provider.
Best For
Affordable plans for relatively healthy people
Telehealth services
Pros
Some plans offer vision and adult dental insurance coverage
Perks program to help save on healthy living
Low monthly premiums
Cons
Only available in some states
Poor customer service reputation
4. United Healthcare
United is one of the largest and best known insurance providers in America. United policies can be found in the ACA marketplace, and there are several tiers you can choose from. Review the options available to you in the part of Georgia where you live. Remember also that United plans may carry the name of a secondary insurer.
With coverage for doctor and hospital visits, accidents and short-term policies, you can easily find something that works for you. You may also choose a United plan that mirrors insurance you had with the company in the past.
# of Healthcare Providers
855k+
1 Minute Review
UnitedHealthcare is an insurance company that is dedicated to making the health care system work better for everyone. Its plans can serve customers of all ages, starting in childhood and continuing all the way through the retirement years. The company partners with more than 1.3 million health care professionals and over 6,500 hospitals to give customers the freedom to access healthcare wherever they are. This insurance provider has a strong financial standing and good ratings, making it a reliable option for just about anybody.
Best For
People who want flexibility in their health care coverage
People who want supplemental insurance coverage
People who qualify for both Medicare and Medicaid
Pros
Offers a wide variety of plans
Strong financial and customer service ratings
ACA and non ACA plans available
Cons
Not all plans ACA-compliant
The website can make it difficult to get a quote
5. Kaiser Permanente
When you use Kaiser Permanente, you get more than a health insurance provider. Kaiser has healthcare centers spread throughout Georgia offering a wide range of services. You might visit an urgent care center, general practitioner, hospital or even a facility that hosts a yoga class or community program meant to promote healthy living.
Consider Kaiser when you live in Atlanta and Athens, and check rates for additional services offered to policyholders. Among the top 5 health insurance companies in Georgia, Kaiser is the most likely to offer unique services you would not expect from your health insurance carrier.
In Georgia, 49% of the state's residents have health insurance through employers. In that case, your employer pays part of your insurance, most often through a managed care plan. Those plans have an agreement with health care provider networks to care for members at lower rates.
But you can purchase health insurance through a spouse's plan, independently through a broker, COBRA or directly from an insurance company.
Depending on your income, you may qualify for insurance through the federal government and the state with Medicare and Medicaid. Medicare helps residents 65 and older with health care costs and Medicaid assists low-income families and children.
# of Healthcare Providers
150k+
1 Minute Review
Kaiser Permanente is a not-for-profit health plan. Kaiser Permanente offers both health insurance and health care, which has resulted in excellent reviews from customers and rating organizations. Kaiser Permanente does have limited service areas, and you typically need to stay in-network for services unless you're experiencing an emergency.
Best For
People in Kaiser Permanente service areas
People who don't mind managed care
People who like to manage their care online
Pros
Many services available in one location
Ability to make appointments online or using an app
Good customer service
Cons
Limited service area
Need to stay in the Kaiser Permanente network for most services
Average Cost of Health Insurance in Georgia
The average cost for a Bronze plan is $354, $460 for a Silver plan and $538 for a Gold plan in 2019. Remember, however, that the best cheap health insurance in Georgia may not work for you if you need expanded coverage. Think of purchasing affordable coverage that gives you what you need.
Georgia residents spent an average of $6,587 per year on health care expenditures in 2014, which is less than the national average, according to a Kaiser Family Foundation report. This was the latest data available.
Types of Health Coverage
Whether you're shopping for health insurance in GA through an insurance carrier broker or on Georgia's Marketplace, you can choose from health insurance plans from major brands with 5 levels of benefits. They include:
Bronze: Your insurance covers 60% of your medical costs on average. You pay 40%.
Silver: Your insurance covers 70% of your medical costs on average. You pay 30%.
Gold: Your insurance covers 80% of your medical costs on average. You pay 20%.
Platinum: Your insurance covers 90% of your medical costs on average. You pay 10%.
Catastrophic: These are high-deductible plans designed for people 30 and younger. Catastrophic plans are required to cover preventive care and the 1st 3 primary care visits at no cost to you, even if you haven't met your deductible.
Health insurance brands offer these types of plans:
Health maintenance organizations (HMOs): An HMO offers health care services through a network of physicians and facilities. You'll have to choose a primary care doctor who can refer you to a specialist when you need it. HMO plans typically offer the least amount of freedom to see the doctor you want and require the least amount of paperwork to complete.
Preferred provider organizations (PPOs): A PPO also offers health care services through a network of health care providers and gives members lower out-of-pocket fees to see providers within the network. If you see an in-network doctor, you'll pay a $10 co-pay, for example. But if you see an out-of-network doctor, you'll have to pay the entire bill up front and get an 80% reimbursement from the insurance carrier or pay a deductible. But you can visit a specialist without a physician referral if the specialist is within the network.
Point-of-service plans (POS): A POS gives you time to choose a primary care doctor from a list from the POS plan providers. You can get some out-of-network coverage outside the network, but you have to get a referral from your doctor to see a specialist. POS plans may offer more health improvement and education programs like nutrition, smoking cessation, weight loss, diabetes management workshops and cover more preventive care services.
Traditional health insurance: These plans also are called fee-for-service plans and are similar to auto insurance, where you pay for a certain amount of your medical care services upfront as a deductible. Then the insurance company pays the majority of the bill.
Exclusive provider organization (EPO): An EPO is a managed care plan that only covers services when you use doctors, specialists or hospitals in the plan's network, except in emergency situations.
What Does Health Insurance Cover?
Insurance plans sold in the Marketplace must cover 10 essential benefits under the Affordable Care Act. They include:
Ambulatory patient service: Your insurance covers outpatient care you receive without a hospital admission such as visiting a doctor or an urgent care center.
Emergency services: If you're rushed to the hospital by ambulance or receive care emergency care, your insurance will cover it.
Hospitalization: Your insurance will cover overnight hospital stays and surgeries while you're admitted to the hospital.
Pregnancy, maternity and newborn care: Your insurance covers prenatal checkups, care during delivery and checkups and care your baby needs. Additionally, your insurance coverage includes services you may need for birth control and breastfeeding.
Mental health and substance use disorder services: If you need counseling, psychotherapy or in-patient or outpatient behavioral treatment for drug and alcohol addiction, your insurance will cover services.
Rehabilitative and habilitative services and devices: Your insurance will pay for your rehab and devices you may need to gain or recover skills for injuries, disabilities or chronic conditions.
Laboratory services: Your insurance will cover the cost of lab specimens like blood draws.
Preventive and wellness services: Besides chronic disease management, your insurance will pay for services like weight loss management, getting your blood pressure checked and smoking cessation and nutrition workshops.
Pediatric services: Your insurance will cover eye exams and dental treatments when your child needs oral and vision care. These services aren't considered essential for adults.
These essential health benefits are broad and are considered minimum requirements for all Marketplace plans, but services covered in Georgia may vary based upon the state's requirements. The GA Department of Insurance also requires insurance carriers to provide services for:
Mastectomies
Cancer screenings
Diabetic supplies
Bone marrow transplants
Heart transplants
What Does Health Insurance not Cover?
Your health insurance won't pay for cosmetic surgery, new eyeglasses or even dental care unless it's medically necessary. Here's a list of other services and treatments your health insurance likely won't cover:
Adult dental services: If you need to see a dentist, consider investing in a dental insurance plan. Your health insurance carrier may also offer a dental plan you can bundle for a discount or you can find a cheap plan independently of your carrier.
Adult vision services: Besides eye exams, your health insurance won't cover glasses or contacts. If you need these services, you can purchase a vision plan or pay out of pocket at an inexpensive vision care center.
Hearing aids: Most health insurance carriers will not pay for hearing aids, but you can find assistance through organizations such as the AARP, which has a hearing loss program. You can find financial assistance programs through the Hearing Loss Association of America.
Uncovered prescription drugs: If your insurance won't pay for your prescriptions, you can ask your doctor for a covered substitute drug or to request that your insurer make an exception for your situation. If you're denied, you can file an appeal with your carrier. Consider contacting the drug manufacturer to request free medication.
Acupuncture and alternative therapies: If your insurance company considers reflexology, massages and other therapies experimental or unessential, you can appeal to attempt to get it covered.
Weight loss surgery: Your insurance may cover weight-loss counseling or nutrition workshops, but it probably won't cover bariatric surgery or other weight-loss surgeries.
Cosmetic surgery: Health insurance companies will cover plastic surgery only as a medical necessity.
Infertility treatment: In Georgia, coverage for fertility testing and treatment is based on your insurance plan. Many services such as in-vitro fertilization are not covered but some are.
Sterilization reversal: Most insurance plans won't reverse a vasectomy.
Private nursing: Most insurance plans do not cover private nursing services.
Travel vaccines: Travel vaccines are viewed as nonessential and something you choose by most carriers, so they aren't covered.
LASIK: This type of corrective eye surgery is considered elective and nonessential by companies, so your health insurance most likely won't pay for it.
Choose a Health Plan in Georgia
If you've been wondering how to get health insurance in Georgia, it's available through the Georgia Marketplace on healthcare.gov, but the governor recommends that you go directly to carriers until marketplace rates are reduced. Working with one of the top 5 health insurance companies in GA ensures that you are covered and saving money.
Please also understand that the health plan you choose will vary depending on your county. No carrier covers the entire state, and in many counties, only 1 carrier is offered on the state exchange. All tiers are not necessarily offered in each county, so ask plenty of questions before choosing a plan.
Is Aetna Insurance in Georgia?
Aetna Insurance offer several health coverage options for Georgia residents.
Answer Link
What is the average cost of health insurance in Georgia?
The average cost of health insurance in Georgia is around $585 per person on an individual plan.
Answer Link