Did you know most of our readers prefer DentalInsurance.com for their dental insurance needs?
Looking for a good dental plan? Good news — it's possible to find affordable full coverage dental insurance. Let's take a look at all your options.
Quick Look: The Best Full Coverage Dental Insurance
Best Full Coverage Dental Insurance
Compare providers to find affordable dental insurance. Here are some of our favorite providers for full-coverage dental insurance.
1. Cigna
Cigna offers a number of affordable dental insurance plans to meet the needs of its members. One of Cigna's plans is CIGNAPlus Savings, which offers coverage for routine preventive care, restorative care, cosmetic, orthodontics, oral surgery and more.
This plan also offers unrelated benefits such as vision and hearing discounts. Another Cigna plan is its Preferred Network Access plan. This provides coverage for preventive and restorative procedures, orthodontic care, cosmetic care, oral surgery and more. Both plans offer dental savings of up to 50% on most procedures.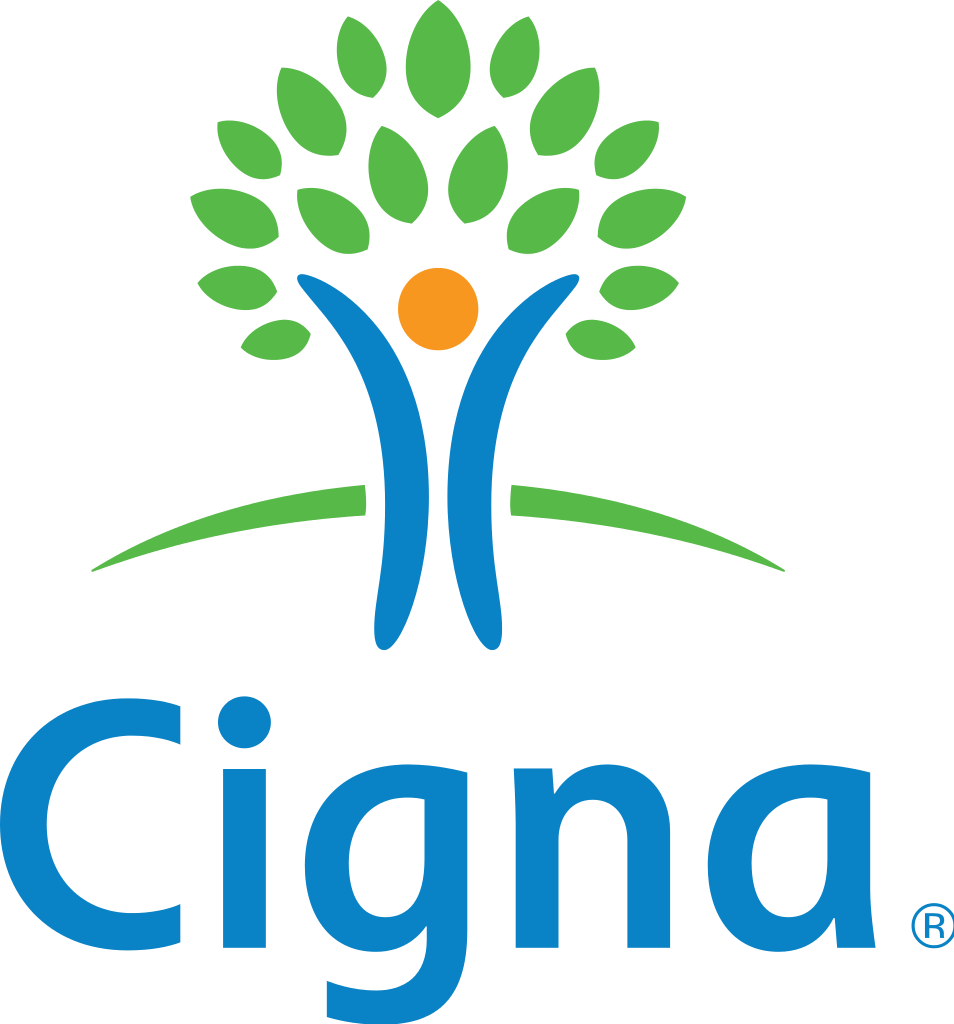 Disclosure: Not every plan is available in every area or to every customer.
Best For
Affordable annual premiums
1 Minute Review
The Cigna Dental Savings Plan is a more affordable alternative to traditional dental insurance. Like traditional health or dental insurance, you'll pay a premium to keep your discount plan current. However, instead of paying a premium every month, you'll pay off your entire annual premium when you sign up for coverage. When you need dental treatment, you can use your Cigna Dental Savings plan to receive a discount on services. Fees vary by region, but on average, dental plan holders save about 35% on their treatments. Using a dental plan in lieu of insurance also allows you to get the services you need without the hassle of filing a claim. 
While not a form of dental insurance, investing in a dental savings plan can help you control the costs of your oral care needs. Unlike many dental insurance options, the Cigna Dental Savings Plan can be used for cosmetic dentistry and orthodontics care so long as you choose a service provider that's within Cigna's network. Though a savings plan won't cover any of the costs of your actual care, it can provide individuals and families with an option to lower their costs without breaking the bank. 
Best For
Anyone who doesn't have dental insurance
Anyone looking to save money on dental care costs
Families looking for affordable dental assistance
Pros
Allows you to save an average of 35% on dental care costs
Includes a network of 88,000 dental professionals
Discounts can be used on cosmetic dental procedures
Cons
Does not cover any portion of your dental care costs
Not available in every state
2. MetLife
MetLife offers a unique dental insurance option to its members. You can receive coverage for preventive and restorative care, orthodontics, cosmetic procedures, oral surgery and more. In addition, they have the following products:
PPO Plans
HMO Plans
MetLife TakeAlong
VADIP
FEDVIP
In addition to those plans, you may also want to consider MetLife because of their extensive provider network, flexibility to see any dentist and cost savings, which is typically 30 – 45% less than the average person's premium.

Best For
Save up to 45% on fees
1 Minute Review
Choose from PPO, HMO/Managed Care and MetLife TakeAlong Dental plans with MetLife. MetLife offers a broad range of both providers and covered expenses as well as a handy mobile app. Get a quote today.
Best For
Flexibility to see any dentist
Pros
Extensive provider network
Cost savings
No network restrictions
Cons
Saving depend on several factors like cost of plan and frequency of use
3. Best for Quick Access: Aetna
You may have to wait weeks for your coverage to begin with some dental insurance plans. If you need a dental insurance plan sooner rather than later, you'll want to look for a provider who can give that to you.
Aetna offers an affordable plan option that may allow you to activate your coverage by the next business day. It offers all of the standard benefits you would expect from full-coverage dental insurance, including preventive and restorative care, orthodontics, oral surgery and more. You may also be able to receive vision benefits with your Aetna dental insurance plan.

Best For
Month-to-month membership
1 Minute Review
The Aetna dental discount plan (also referred to as Aetna Vital Savings) provides you with an affordable option to help lower the cost of dental care. The dental savings plan is not a form of insurance and will not cover any percentage of your care costs. 
However, signing up for a discount plan allows you to save on almost every type of dental service. The average Aetna customer saved between 15% and 50% off their treatments with a discount plan.
Aetna's dental discount options don't only apply to dental treatments. In addition, you have the option to add prescription drug discounts, which can help you save up to 60% on select generic prescription medications. Even if you don't add prescription drug coverage, Aetna's discount plan options also extend to vision care, eyeglasses, weight-loss programs and additional health and wellness services. 
Best For
Those who need to pay for their discount plan on a month-to-month basis
Pros
Discounts available for upfront annual payments
Vision and health service discounts included with all discount plans
Discounts extend to cosmetic dental services
Cons
$20 sign-on fee for new enrollees
Discounts are not standardized across services
4. Delta Dental
Delta Dental is one of the largest dental insurance providers in the United States for good reason. It offers a wide and expansive network of participating dental service providers from whom you to receive treatment.
Delta Dental offers a couple of different insurance plan options for you to choose from. Some of these plans can be a great option if you expect to receive several dental procedures throughout the year.
It can offer a plan with no maximum annual allowance, which means you can receive coverage for your procedures all year long without worry.
Best For
Cleaning + exams
1 Minute Review
Delta Dental is a dental insurance company with over 80 million members and a network of nearly 339,000 dentists nationwide. As the largest dental insurer in the U.S., Delta Dental offers coverage for individuals and families and small businesses and retirees. With over 60 years of experience, Delta Dental offers some of America's best dental insurance plans.
Best For
Orthodontic procedures
Cleaning and exams
Pros
Nationwide coverage available
Multiple dental insurance options
Price matches discount providers
No waiting period for preventative treatments
Cons
Availability varies by state
Types of Dental Coverage
If you need to check dental coverage off your list, it's important to understand the different coverage types of available. Here's a breakdown of the most common plans.
1. Indemnity Plans
Indemnity dental plans are sometimes referred to as a "traditional" type of insurance. If you have an indemnity plan, your insurance company will pay claims based on the procedures and visits you have at the dentist.
The insurance company often pays a certain percentage of your bill and leaves you responsible for the remaining costs. Most of these plans have a maximum amount that they will cover for each procedure. Some indemnity plans allow you to receive coverage for visits with any dentist.
2. Preferred Provider Organizations (PPOs)
You may be familiar with this plan type from reviewing health insurance options. In the dental insurance industry, a PPO plan is an indemnity plan combined with a network of dentists.
If you have a PPO dental insurance plan, try to stick with dentists within your plan's network. The dentists that participate in the plan's network are under contract to the insurance company to provide services for set fees.
If you decide to visit a dentist who isn't within your plan's network, the dentist may have fees that go above your plan's maximum allowance.
3. Table or Schedule of Allowances
These indemnity plans have set dollar amounts for each dental procedure. No matter how much your actual pill is, this is the amount your insurance company will contribute toward your dental costs. You are responsible for paying the difference between your total bill amount and the amount that your insurance company will cover.
This type of dental insurance can be paired with a PPO plan. You can visit dentists that participate in the PPO plan and have a maximum amount they can charge you for services.
4. Exclusive Provider Organizations (EPOs)
Similar to PPO plans, this type of dental insurance plan has a network of participating dentists. EPO plans are called "exclusive" because you can only receive coverage for dental visits and procedures if you use a dentist that's in the plan's network.
5. Dental Health Maintenance Organization (DHMOs)/Capitation Plans
These plans have contracts with certain dentists. The dentists are paid a certain amount each month for each patient they are assigned and for certain services. The dentists must provide the services that they are contracted to perform at no cost or reduced cost to these patients.
If you enroll in this plan, you usually must have your dental treatment performed at a contracted dentist's office to receive coverage.
6. Direct Reimbursement (DR)
This plan type will allow you to visit any dentist you choose. Each direct reimbursement plan is different, so it's important that you review the terms associated with each plan.
Some direct reimbursement plans don't require you to complete claims forms and don't require any administrative processing. Other plans require you to pay the dentist directly for any service or treatment you receive.
You need to submit a receipt or proof of treatment that shows that you've paid your bill. After your insurance company processes your claim, you'll be reimbursed for a percentage of your dental bill.
7. Point of Service
Point-of-service plans offer a network of providers for your dental care. You'll be given the option to receive treatment from an out-of-network provider if you choose.
Usually, point of service plans will reimburse you based on a table of allowances for your services. You can expect to receive less reimbursement if you visit an out-of-network provider, and more if you visit an in-network provider.
8. Discount or Referral
This type of plan is a little different from other dental insurance products. The insurance company that sells these plans has a contract with a network of dentists.
These dentists participate in this plan by discounting their dental service fees for members of the plan. If you purchase this plan, you'll be responsible for paying the discounted cost of your treatment with the contracted dentists.
You won't need to fill out any claim forms with this plan type. Your employer may offer this plan type as its dental plan option.
Average Cost of Full Coverage Dental Insurance
The cost of your full coverage dental insurance can vary depending on the state you live in. On average, an individual can expect to pay $360 per year for dental insurance.
What to Look for in a Full Coverage Dental Insurance Provider
There are a number of things to consider as you look for the best dental insurance.
Depending on the plan type you choose, you'll probably want to look for an insurance provider with a large network of participating dentists. It's a good idea to have a few options for general dentistry and for specialists in your network.
There are a few things you'll want to look out for to understand the true cost of your dental insurance plan:
Premium. Your premium is the amount that you will need to pay to your insurance provider to keep your plan active. This may be broken into yearly or monthly payments.
Deductible. If your dental insurance plan has a deductible, this is the amount that you will need to pay out-of-pocket for your dental services. After you've met your deductible, your insurance provider will contribute toward the costs of your covered dental services.
Copay or coinsurance. Some plans may include copays or coinsurance. This is the amount that you'll need to pay for your covered dental services after you've met your deductible. Copays are a set dollar amount, whereas coinsurance is a percentage of each bill that you must pay.
Annual limit or maximum allowance. Your dental insurance plan may also come with a maximum annual limit or allowance. This is the most that your dental insurance provider will cover for your dental services throughout your plan year.
When you research and compare insurance providers, it's important to keep these things in mind. Once you've evaluated the level of coverage you need from your dental insurance plan, you will be able to select the best provider and plan for you.
How Do I Enroll in Full Coverage Dental Insurance?
There are a few ways you can find and enroll in a dental insurance plan for yourself or for your family. If you're purchasing a health care plan through the Marketplace, you can consider purchasing a dental plan along with your health plan. You can only purchase a dental plan through the Marketplace if you're buying a health insurance plan at the same time.
Not purchasing a health insurance plan through the Marketplace? Research the dental insurance providers that offer plans in your area. Once you've found a plan you would like to enroll in, you may have the option to enroll in your plan online. Otherwise, you can contact an insurance provider to complete the enrollment process.
Frequently Asked Questions
Why do you need full coverage dental insurance?
Full coverage dental insurance offers additional benefits that handle many extra services other plans do not cover.
Answer Link
Is dental care covered by health insurance?
Dental care may have certain allowances in your health insurance plan, but you truly need dental insurance for full protection
Answer Link
Dental Insurance Methodology
To determine the best dental insurance providers, we pored through all United States carriers. We winnowed the list by only including companies that have a wide coverage area and product offering. To further break down the list to the true best dental insurance providers, we gave weight to carriers that offer discounts, are available in all states and have multiple payment plan options.
Dental Plans Promo
Get 10% off any dental savings plan at DentalPlans.com. You can reduce your dental care costs by saving 10-60% off at the dentist!