Jump straight to Webull! Get real-time market data, analysis tools and $0 commissions.
The world runs on energy. Many global industries have thrived due to companies generating massive amounts of energy, day in and day out. The energy produced from oil, natural gas, coal, solar, wind and nuclear resources has fueled the growth of developing and industrialized countries.
Companies from the energy sector can have a similar effect on your portfolio, provided that you invest your money behind them today. Here's a comprehensive guide to help you invest in top-performing energy stocks on the market.
Overview: Energy Stocks
There are 2 basic categories of energy stocks you can invest in — renewable and nonrenewable energy stocks.
Companies that produce and distribute energy generated from resources of limited availability such as coal, natural gas and oil are categorized as nonrenewable energy stocks. Businesses that generate revenue from the production and distribution of energy from unlimited resources such as solar, wind and hydropower plants are considered clean or renewable energy stocks.
Since there is tremendous demand for energy from countries all over the world, stocks from both of these energy sectors can become promising investments for you. Moreover, the recent developments in climate change and global warming may lead to a resurgence of clean energy stocks in the near future.
Best Online Brokers for Energy Stock
Sign up with an online broker to track and trade energy stocks at your convenience.
These platforms come equipped with a powerful stock screener for fast trading. You can apply custom filters to find stocks as per your financial goals. For instance, you could set a price range to display all the available stocks under $10 and get instant results.
Take a look at these premier online brokers to improve your trading strategy.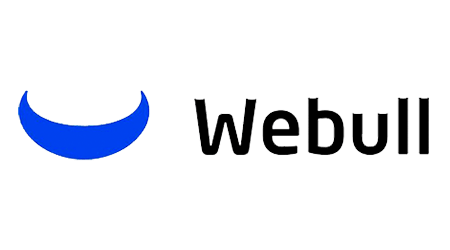 Best For
Intermediate Traders and Investors
Best For
Intermediate Traders and Investors
1 Minute Review
Webull, founded in 2017, is a mobile app-based brokerage that features commission-free stock and exchange-traded fund (ETF) trading. It's regulated by the Securities and Exchange Commission (SEC) and the Financial Industry Regulatory Authority (FINRA).
Webull offers active traders technical indicators, economic calendars, ratings from research agencies, margin trading and short-selling. Webull's trading platform is designed for intermediate and experienced traders, although beginning traders can also benefit.
Webull is widely considered one of the best Robinhood alternatives.
Best For
Active traders
Intermediate traders
Advanced traders
Pros
Commission-free trading in over 5,000 different stocks and ETFs
No account maintenance fees or software platform fees
No charges to open and maintain an account
Leverage of 4:1 on margin trades made the same day and leverage of 2:1 on trades held overnight
Intuitive trading platform with technical and fundamental analysis tools
Cons
Does not support trading in mutual funds, bonds or OTC stocks

1 Minute Review
Robinhood is the broker for traders who want a simple, easy-to-understand layout without all the bells and whistles other brokers offer. Though its trading options and account types are limited, even an absolute beginner can quickly master Robinhood's intuitive and streamlined platform. On the other hand, more advanced traders might be frustrated by Robinhood's lack of technical analysis tools, a feature that's now nearly universal across other platforms.
Best For
Beginner traders
Mobile traders
Pros
Streamlined, easy-to-understand interface
Mobile app with full capabilities
Can buy and sell cryptocurrency
Cons
Almost no trading analysis tools available
Only taxable brokerage accounts available
No option to open a retirement account
No access to mutual funds, forex or futures trading
Limited customer service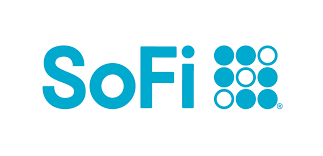 Features to Look for in Energy Stock
Earnings Per Share: The earnings per share (EPS) of a stock is the measure of a company's profitability. It is calculated by dividing the net income of a company by the number of its outstanding shares.
Price-Earnings Ratio: The price-earnings ratio (P/E) is used to identify overpriced and undervalued stocks. The lower the P/E ratio, the more returns you are likely to make from the stock. Many stocks under $5 tend to have the lowest P/E ratios on the stock exchange.
Dividend Yield: Many stocks from the energy sector attract long-term traders by giving quarterly or annual dividends to its shareholders. Keep a tab on the dividend rates every quarter to assess their profit potential.
Contribute to Cleaner Energy
Innovations from clean energy companies are making life safer and smarter. The judicious use of renewable energy is the need of the hour. And every dollar you invest in energy stocks with eco-friendly operations can prove to be precious in the future.
Looking to learn more about investing in energy? Check out Benzinga's guides to the best coal stocks, the best renewable energy ETFs and the best solar stocks.
Turn to Webull
0 Commissions and no deposit minimums. Everyone gets smart tools for smart investing. Webull supports full extended hours trading, which includes full pre-market (4:00 AM - 9:30 AM ET) and after hours (4:00 PM - 8:00 PM ET) sessions. Webull Financial LLC is registered with and regulated by the Securities and Exchange Commission (SEC) and the Financial Industry Regulatory Authority (FINRA). It is also a member of the SIPC, which protects (up to $500,000, which includes a $250,000 limit for cash) against the loss of cash and securities held by a customer at a financially-troubled SIPC-member brokerage firm.