Why should you start banking with a credit union? Each member of a credit union is a partial owner, so profits are returned to you, not shareholders. Credit unions today often have online banking capabilities and large ATM networks that rival those of large banks, so you don't have to trade profits for function. Our roster of the best of the best credit unions will help you find the perfect one for you.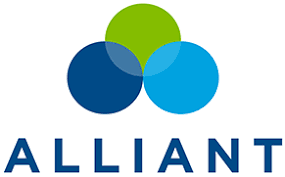 Current APY
Checking: 0.25% APY and Savings: 0.90% APY
1. Best Online Credit Union: Alliant Credit Union
Alliant Credit Union is a digital credit union offering a solid selection of high-yield personal banking accounts. You'll earn on your balance with both a high-rate savings and high-rate checking account. You can also open a high-yield savings account, Supplemental Savings, which helps you put away money for something specific, like a wedding or vacation.
Becoming a member with Alliant is fairly easy. If your employer isn't affiliated with Alliant or you don't meet other eligibility requirements, you can donate to one of its partner charities to gain eligibility.
Although Alliant is a branchless credit union, you'll enjoy full online and mobile banking capabilities, including mobile deposit and money transfers. You can also enjoy free physical banking at more than 80,000 no-fee ATMs. Alliant reimburses up to a certain amount of ATM fees monthly.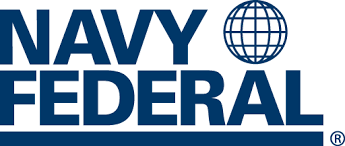 Loan Amounts
$250–$50,000
Terms Offered
12–60 Months
2. Best Checking Accounts: Navy Federal Credit Union
Navy Federal Credit Union is a large credit union (over 9.2 million members!) offering comprehensive banking products with competitive rates and member benefits. Members on average see an extra $289 in their bank accounts annually.
You can open an interest-bearing checking, savings, money market or certificate account with Navy Federal. If you have a targeted savings goal, interest-bearing retirement and education savings accounts will help you meet it while earning you some extra income in the meantime.
Its checking accounts are almost all free of service fees except the Flagship checking account, a tiered interest-bearing account. This account is free if a daily balance above $1,500 is maintained. Two accounts target a general audience: Free EveryDay checking is a no-frills, no fees account while Free Easy checking has a few more perks with a few more requirements.
Active duty servicemembers and college-age people will find checking accounts tailored to their unique needs. Most of Navy Federal's checking accounts offer ATM reimbursements and no minimum balance requirements.

Current APY
0.0%–0.15% on Primary Share
3. Best Personal Loan Selection: Community Choice Credit Union
Community Choice Credit Union is an Iowa-based credit union with over 40,000 members. Community Choice prides itself on "UNBanking" providing full-service banking capabilities to its members without the fees or corporate interests that mark name-brand banks.
Community Choice offers checking and savings accounts along with the Kirby Kids Club, an account that teaches children the ropes of saving money. You can invest — and earn on your balance — with CDs, Money Market accounts, IRAs, Health Savings accounts and retirement investments.
The borrowing options Community Choice offers really shine. You can get a vehicle or home loan along with credit cards and home equity line of credit.
Several personal loans — the Happy Loan, Anything Loan, Lifestyle Loan, and Homestyle Loan — are available to fund a wide variety of expenses. You can borrow up to $25,000 with terms of up to 60 months and no payments for the first 90 days. Applying takes less than 1 minute online.

Current APY
Premium checking: 0.05%–0.20% for balances over $1,000; Savings: 0.05%–0.70%; varies by account type and daily balance
Minimum balance
Varies by account; most accounts don't have a minimum balance requirement
Checking Fees
$8 for Premium checking; waivable – no monthly service fee for other accounts
4. Best for Students: Golden 1 Credit Union
Golden 1 Credit Union is an online credit union with attractive personal banking options for students. There are 3 checking accounts for students of several age ranges: New Generation checking, Freedom checking and Student checking.
New Generation checking accounts are joined with a parent from ages 13–17. Freedom checking is for students ages 16–17 who maintain at least a B grade average on their report card. And Student checking is for college age students over 17. Each account has no service fees and no minimum balance requirements.
Other checking accounts include Free Checking, a fee-less basic checking account, and Premium Checking, a dividend-paying account for those who can maintain at least $1,000 in their account daily.
There are also several interest-bearing savings accounts, including a tax-optimizing education savings account for people saving for their or their children's college expenses called Coverdell Education Savings.

Current APY
Access America Checking: 0.20%–0.50%; Savings: 0.05%–1.05%; varies by account
Minimum balance
$500 to earn APY; no minimum balance otherwise
Checking Fees
No fee if $500 daily balance or monthly direct deposit totaling $500 or more
5. Best for Member Benefits: PenFed Credit Union
PenFed Credit Union (short for Pentagon Federal Credit Union) has members in all 50 states and over 2 million members nationwide.
PenFed strives to empower its members to make the most of not just their finances but their lives. It does this by offering competitive rates and industry-best member perks and discounts. To date, PenFed has paid back its members 37 million dollars.
Members get discounts with auto, home, personal, finance and retail merchants. As a member, you can also use PenFed as your financial advisor using PenFed Wealth Management.
PenFed offers checking and savings accounts, credit cards, auto loans, mortgage and home equity loans, personal loans and student loans.
Frequently Asked Questions
Q: Can anyone join a credit union?
A: Yes, though not everyone can join all credit unions. Some credit unions do limit their memberships to people who meet certain requirements, but others make it easy for anyone to join.
Q: Are my deposits with credit unions insured?
A: Deposits with credit unions are insured up to $250,000 by the National Credit Union Share Insurance Fund (NCUSIF), which is administered by the National Credit Union Administration (NCUA).
Q: What is the difference between a credit union and a bank?
A: Credit unions and banks are similar with a major difference: Credit unions are not-for-profit and member-owned; banks are for-profit and are shareholder owned. They typically offer similar financial products, however, credit unions' tax-free status and financial cooperative model mean typically these products have lower or better rates and more flexible terms than those from banks.
Should You Join a Credit Union?
If you want a more member-focused banking experience, a credit union may work for you. In addition to state-of-the-art digital banking and great accessibility, credit unions often offer better rates and returns on many of their financial offerings. The credit unions on our lists have an array of banking options that meet even the most unique needs.
Becoming a credit union member is easier than ever — get more out of your deposits by signing up with one today.
Methodology
To determine the best credit unions around the United States, Benzinga analyzed over 100 credit unions and financial institutions. We gave weight to credit unions with at least 1,000 branches in at least 20 states. We also gave greater rankings to credit unions that offered the following: checking and savings accounts, online banking, personal loans, mortgages, educational resources and a mobile app.
Hire a Pro: Compare Financial Advisors In Your Area
Finding the right financial advisor that fits your needs doesn't have to be hard. SmartAsset's free tool matches you with fiduciary financial advisors in your area in 5 minutes. Each advisor has been vetted by SmartAsset and is legally bound to act in your best interests. If you're ready to be matched with local advisors that will help you achieve your financial goals, get started now.