Is your bank account doing the most it can for your money? Banking means more than deposit accounts and check writing. Whether you do your banking at a branch or want to handle it all online, you can find an account well-suited to your preferences with digital money management tools and appealing customer perks.
Switch to a better bank account today and use our list to find a great bank in Utah.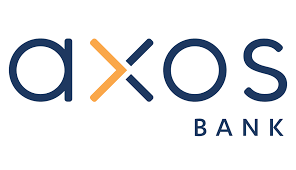 Minimum balance
No minimum balance after opening $50 deposit
Best Checking Accounts: Axos Bank
Axos Bank recently celebrated 20 years in business and provides a fully digital experience enhanced by innovative banking products.
Take a look at the roster of checking accounts offered by Axos. These accounts come with specialized perks so you can make sure all your needs are met.
Rewards Checking is the most popular account. You can:
Get $1,000 or more in direct deposits per month.
Conduct 10 or more transactions monthly with your Axos Visa Debit Card.
Conduct 5 more transactions with your Axos Visa Debit Card for a total of 15 per month.
You can earn the maximum interest rate if you perform each of these actions monthly. This account is free to use. You won't find maintenance fees, overdraft fees or insufficient funds fees. Axos gives its account holders unlimited domestic reimbursements.
Other accounts with specialized focus are Essential Checking and CashBack Checking. Essential Checking is a barebones but highly functional free account. If you like earning cash back, CashBack Checking offers up to 1% back on eligible debit card purchases.
Axos also provides custom-fit accounts for 2 special age groups. Golden Checking is exclusive to customers 55 and older. This account offers perks that may be of special interest to seniors, like free personal checks. First Checking provides an initial banking experience to young people between the ages of 13 and 17. Each of these accounts are interest-bearing.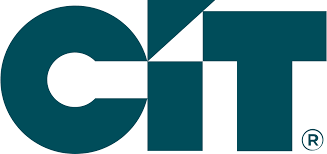 Current APY
0.25% – 1.06%
Minimum balance
No minimum balance
Checking Fees
No monthly maintenance fees
Best for Money Market Accounts: CIT Bank
An online institution, CIT Bank boasts several personal checking accounts that help you set savings goals and smash them. Choose between the CIT Bank Money Market Account, Savings Builder Account or Premium-High Yield Account.
The CIT Money Market Account is a great option as a dual checking and savings account:
You'll earn interest at a relatively high rate and can access your money when you need it.
You can work toward your financial goals but not face penalties if you need to dip into your savings from time to time.
It allows up to 6 free transactions per month. Transactions beyond that cost $10 each, but the monthly cap is $50 so you won't break the bank if you do have to make more than 6 from time to time.
The CIT Money Market Account is enhanced with useful, convenient digital banking tools like bill pay and 24/7 online access.
You'll need $100 to open an account with CIT. Once you provide some basic identifying information and fund your account by transferring funds into it, you'll start earning compounding interest immediately on your balance.

Minimum balance
$25 to $100 depending on account type
Checking Fees
$0 to $24.95 depending on account type
Best for Account Relationship Perks: U.S. Bank
With over 20 locations in Salt Lake City alone, U.S. Bank operates with a large presence in Utah. If you're in the market for personal banking products, U.S. Bank has a wide range to choose from.
U.S. Bank offers several solid checking accounts. There are 5 accounts to choose from, all with different perks. For a basic, no-frills checking account, Easy Checking is right up your alley. You can even qualify for fee-free overdraft protection.
If you have a loan, credit card or line of checking, the monthly service fee for a linked Gold Checking account is waived. And Platinum Checking is a great account for those who keep higher balances in their accounts. You'll earn at the top-tier interest rate by keeping at least $25,000 in eligible accounts or investments with U.S. Bank.
Other perks are associated with these accounts like higher interest rates on linked money market accounts and reduced origination fees.
U.S. Bank also offers a fee-free Student Checking account with no minimum monthly balance. Safe Balance Checking is a checkless account with built-in overdraft protection.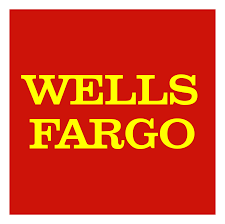 Current APY
Up to 0.03% on savings accounts
Best for Personal Loans: Wells Fargo
With nearly 100 branches in the state and well over 100 ATMs, you'll benefit from convenient branch access along with competitive financial products as a Wells Fargo customer in Utah.
For personal banking, select from checking and savings accounts, credit cards, CDs and several types of loans, including a highly flexible personal loan.
Personal loans with Wells Fargo are general use and offer high customizability. Borrow anywhere from $3,000 to $100,000 — no collateral required. You'll enjoy fixed, low rates along with highly flexible terms (12 to 84 months).
Use this loan to consolidate your debts into 1 monthly payment or pay for home renovations to add value to your house. Personal loans often boast better rates than credit cards, so it's a smart way to finance a large expense.
This loan has no origination or prepayments fees — you'll get the full amount you're approved for and you can pay off the loan earlier without penalty, saving on interest.
You can apply for this loan online, or visit one of Wells Fargo's many Utah branches. The online application process is simple, and you may get your money as soon as the following day if approved.

Current APY
Premium Checking: 0.05%
Minimum balance
$4,000 balance to waive $19 service fee
Best for Mobile Banking: BBVA
BBVA Bank prides itself on its innovative mobile banking app. It won a mobile banking Javelin award for 6 years in a row. While BBVA doesn't operate in branches in Utah yet, you'll have access to full service banking.
BBVA Mobile Banking 9.0 improved its interface, making it more user-friendly and streamlined. Some mobile apps don't provide an accurate snapshot of your finances, making it hard to keep things straight — BBVA solves this by keeping an up-to-the-minute balance statement at the forefront of each area of their mobile app. This includes all your pending and posted transactions, making it easier to budget as you go.
BBVA offers a comprehensive listing of financial products. BBVA operates in the small business, commercial, corporate and wealth management areas.
As far as personal banking accounts, BBVA offers checking, savings, credit cards, loans and investment products. BBVA splits its offerings into 2 types: regional and nationwide. Customers in Utah have access to the products available nationwide, including 2 great checking accounts.
Choose between earning on your balance or getting cash back. Premium Checking is the interest-bearing account. you'll earn interest on your balance. You can earn cash back using your debit card with Online Checking.
Checking accounts with Axos also come with fee-less ATM transactions at in-network and co-op ATMs, a debit card and full service online and mobile banking. A $25 opening deposit will get you started.
Frequently Asked Questions
Q: How do banks keep my money secure?
A: Your deposited funds are protected up to $250,000 for individual deposit accounts with the Federal Deposit Insurance Corporation (FDIC).
Q: How much money do I need to open a bank account?
A: Minimum opening deposits differ between institutions and account types. Check out your bank's website — you should be able to find details of their eligibility requirements there.
Supercharge Your Banking
With the right account, you can reach your financial goals with greater ease. Find an account with useful financial tools that help you budget or set up targeted savings goals.
Get in touch with one of the institutions from this list to start your transition now. 
Methodology
To determine the best banks in Utah, Benzinga analyzed over 100 banks and financial institutions. We gave weight to banks in Utah with co-op ATMs and cash back options. We also gave greater rankings to banks that offer checking and savings accounts, online banking, personal loans, mortgages, educational resources and a mobile app.
Hire a Pro: Compare Financial Advisors In Your Area
Finding the right financial advisor that fits your needs doesn't have to be hard. SmartAsset's free tool matches you with fiduciary financial advisors in your area in 5 minutes. Each advisor has been vetted by SmartAsset and is legally bound to act in your best interests. If you're ready to be matched with local advisors that will help you achieve your financial goals, get started now.