Banking is such an integral part of our daily lives that it's easy to stick with the same bank year in, year out. But don't get stuck in a rut — banks today offer competitive, unique banking products to their customers, especially online. If you're in Missouri and thinking of making the switch, use Benzinga's list of the best banks in the state to find the right one today.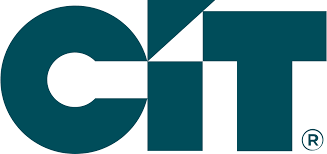 Current APY
0.25% – 1.06%
Minimum balance
No minimum balance
Checking Fees
No monthly maintenance fees
Best Savings Accounts: CIT Bank
Open a solid online savings account with CIT Bank with as little as $100. CIT is a digital-only bank. You have 3 savings accounts to decide among: the Savings Builder account, Premier High Yield Savings account or Money Market account.
Premium High Yield Savings is a basic, low-cost savings account with a competitive annual percentage yield (APY).
The Savings Builder account allows customers to reach an industry-high APY with qualifying action. Each tier relates to these actions, like keeping your balance above the specified minimum monthly balance or receiving eligible direct deposits.
CIT Money Market account is a checking-savings hybrid. Retain easy access to your funds while still earning interest on your balance. Although this account is limited to 6 transactions per month, you can link this account to Bill Pay, Zelle and PayPal to make painless digital transactions. If you exceed the transaction cap, you'll be charged $10 per transaction up to $50 per month. Aside from this and overdraft fees, this is a fee-free account.
You'll enjoy 24/7 access to CIT's mobile banking tools to manage any account with CIT.
If you need fewer restrictions on transactions, use eChecking. This is an online checking account that still earns interest. If you maintain an average balance of over $25,000, you'll unlock the highest tier rates. This is a low-cost account with some ATM reimbursements.
CIT also offers home loans and several certificates of deposit (CDs) options.

Minimum balance
$25 to $100 depending on account type
Checking Fees
$0 to $24.95 depending on account type
Best for Branch Access: U.S. Bank
With about 200 banking locations, U.S. Bank has one of the largest banking networks in Missouri. U.S. Bank offers comprehensive personal banking products.
Choose from checking accounts, savings accounts, credit cards, mortgages and mortgage financing. You can also take out personal loans or apply for a personal line of credit. U.S. Bank also offers investment products.
Choose from 5 U.S. Bank checking accounts. Each aims to meet the unique needs of certain types of customers.
Do no-frills and low cost sound like music to your ears? Try Easy Checking. This is a basic account with minimal fees associated with it. You can qualify for perks like overdraft protection by linking this account with an eligible savings account.
If you have a loan with U.S. Bank, Gold Checking is worth a look. Qualify for perks like free banking and free trades if you have an open loan agreement.
Platinum Checking is a top-tier account offering competitive interest rates. You'll also enjoy fee-free banking and discounts on things like interest and origination fees with loans. Reach higher interest rate levels by maintaining at least $25,000 on average in your account.
Student Checking is tailored to school-age people. This is a free account with no minimum monthly balance requirement. Safe Balance Checking is a free account that doesn't have checks and offers free overdraft protection.

Current APY
Premium Checking: 0.05%
Minimum balance
$4,000 balance to waive $19 service fee
Best for Mobile Banking: BBVA
If you like to keep your bank in your pocket, check out BBVA. This bank boasts a best-in-class, award-winning mobile banking app. Select the right service for you from a wide range of personal, commercial, small business, commercial and wealth products.
The BBVA Mobile Banking app was redesigned to meet customer needs, improving upon the app's interface to be easier to navigate and use. Your current financial status is always just a few clicks away — BBVA keeps your current balances along with all in-and-out transactions posted at the top of the app, so you always have your head in the game.
BBVA's personal banking products span checking and savings accounts, credit cards, loans and more. BBVA offers both regional products and products available to customers nationwide.
While BBVA doesn't operate branches in Missouri, you have access to nationwide products online, including 2 checking accounts. Premium Checking is a tiered, interest-bearing account. Or, enjoy cashback rewards with your Online Checking account by enrolling in Simple Cash Back.
Open either account with a deposit of $25. Start an account online and manage your finances using the app or any of the ATMs in the state.

Minimum balance
No minimum balance except to waive fees or qualify for other perks Varies by account
Checking Fees
Monthly maintenance fees vary by account Some waivable with qualifying actions
Best for Customer Service: Regions Bank
Regions Bank is a regional bank servicing the South and Midwest, with many branches throughout Missouri.
Banking from Regions includes products for personal, commercial and small business customers. It also offers wealth and investment management services. It offers several solid checking accounts specialized to various needs.
Regions is known for its award-winning online banking and stellar customer service. Its website offers an extensive FAQ section, where you can find the answers to most questions you'd have. Regions boasts a highly accessible customer service.
Getting in touch with someone who can help you is as simple as contacting the bank through one of its social media accounts. Or, call representatives or contact them online. Regions offers easy-to-navigate online services that can help you dispute a transaction or report fraud.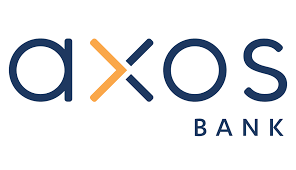 Minimum balance
No minimum balance after opening $50 deposit
Best Checking Accounts: Axos Bank
An online-only bank, Axos Bank offers custom-fit personal banking options. Axos provides competitive rates and perks on checking and savings accounts to its customers.
Axos has 5 specialized checking accounts. Essential Checking is a free basic account with unlimited ATM reimbursements, and you can earn up to 1.00% cash back with CashBack Checking.
Rewards Checking is overall the most popular and well-rounded account from Axos.
Reward Checking is a tiered, high-yield checking account. Do each of the following to earn the total potential interest rate:
Receive $1,000 or more in qualifying direct deposits monthly earns 1/3 of the total rate.
Make at least 10 monthly transactions with your Axos Visa Debit Card earns 1/3 of the total rate.
Make 5 more transactions for at least 15 monthly with your Axos Visa Debit Card earns 1/3 of the rate.
This is a free account — you won't even pay overdraft or nonsufficient funds fees. Axos also reimburses all ATM fees you may incur when using this account.
Axos also offers 2 accounts aiming to provide for special age groups. If you're 55 or older, check out the senior-friendly account, Golden Checking. Enjoy perks like free personal checks while earning interest on your balance. First Checking is a starter bank account for young people between 13 and 17.
All Axos checking accounts come with mobile deposits, bill pay and peer-to-peer payments.
Axos has a selection of solid savings accounts as well. Both High Yield Savings and High Yield Money Market are interest-bearing accounts. These accounts are free of maintenance fees.
Frequently Asked Questions
Q: What is the difference between a bank and a credit union?
A: The main difference is that banks are owned by shareholders and credit unions are owned by members. Banks are often larger with numerous branches, offering cutting edge online banking as a byproduct of their for-profit status.
Credit unions have traditionally been smaller and more intimate, but many are catching up to banks in terms of online and mobile banking capabilities. Because they are member-owned, profits are returned to members in the form of better rates and terms on things like personal loans.
Q: Is my money safe in a bank account?
A: In essence, yes. Funds are insured by the Federal Deposit Insurance Corporation (FDIC) for up to $250,000.
Time for a New Bank?
Your bank can do much more than store your money. Save for a large goal with a high-yield account or switch to a digital bank to streamline your financial management.
If you're ready for a change, use our list of the best banks in Missouri to start your transition today.
Methodology
To determine the best banks in Missouri, Benzinga analyzed over 100 banks and financial institutions. We gave weight to banks in Missouri with co-op ATMs and cashback options. We also gave greater rankings to banks that offer the following: checking and savings accounts, online banking, personal loans, mortgages, educational resources and a mobile app.
Continue reading: BEST REGIONAL BANK STOCKS
Hire a Pro: Compare Financial Advisors In Your Area
Finding the right financial advisor that fits your needs doesn't have to be hard. SmartAsset's free tool matches you with fiduciary financial advisors in your area in 5 minutes. Each advisor has been vetted by SmartAsset and is legally bound to act in your best interests. If you're ready to be matched with local advisors that will help you achieve your financial goals, get started now.