Want to find the best coverage? Most of our readers prefer Lemonade for their home insurance needs.
With its desert landscapes and scenic views, Arizona is a great place to call home. If you own a home in the Grand Canyon State, you want to make sure it's protected with the best Arizona home insurance.
Homeowners insurance helps you recover if a worst-case scenario occurs. Here's everything about homeowners insurance Arizona residents need to know.
Best Home Insurance Providers in Arizona:
Best Home Insurance Providers in Arizona
Choosing the right home insurance provider is essential to getting the protection you need for your home and belongings. Here are our top picks for Arizona homeowners insurance providers.
Pros
Fast quote process
Complimentary smart home system in some states
Claims concierge service
Cons
Can't file a claim online
Not available in all states
1. Best Overall in Arizona: Hippo
Hippo Insurance makes getting a homeowners insurance quote quick and easy. It has excellent ratings from current policyholders.
In addition to standard homeowners coverage, Hippo also covers the full replacement cost of items in your home (not the depreciated value), your home's service lines and smart home upgrades. It also offers a complimentary smart home sensor kit to help you proactively protect your home.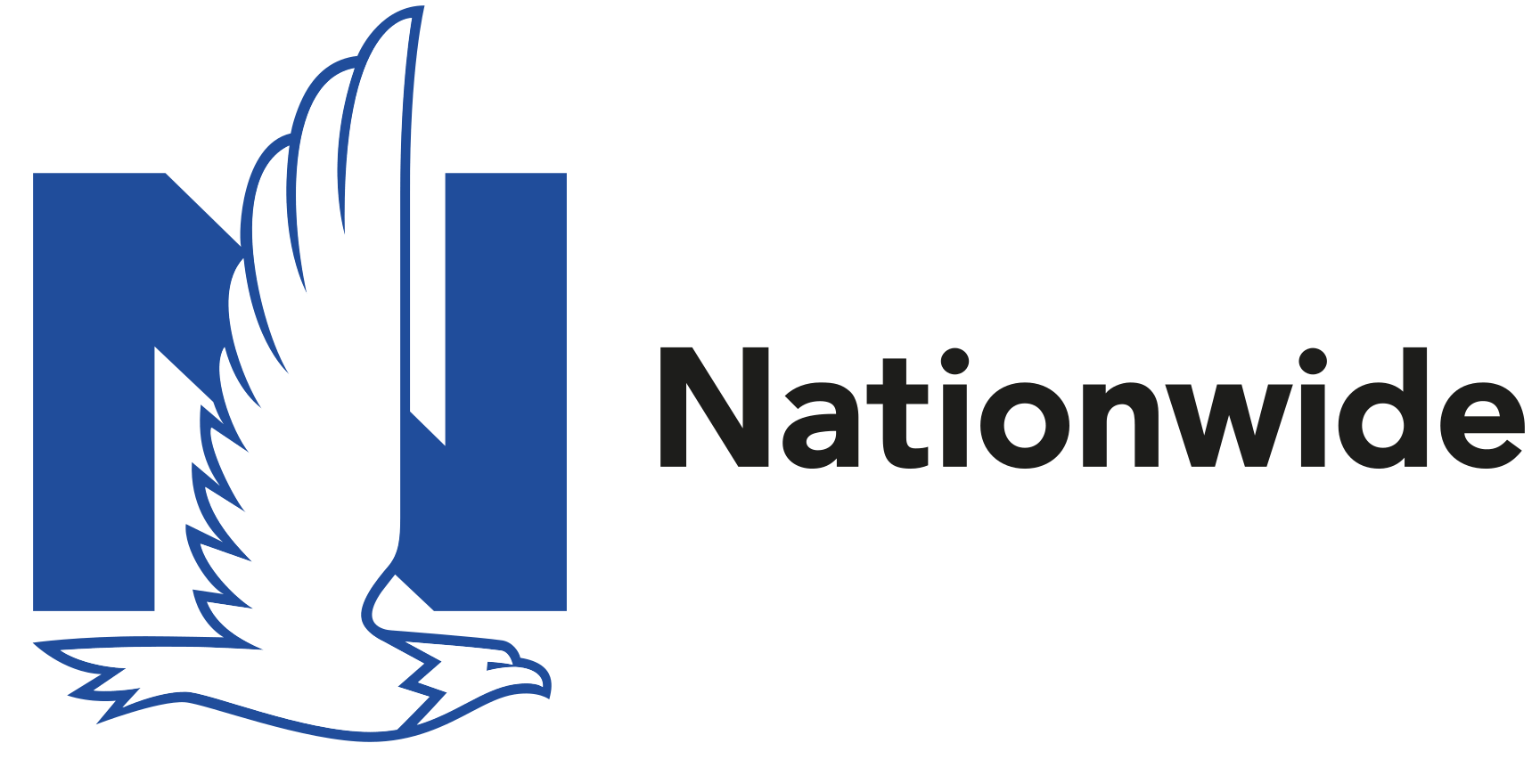 Best For
Customizable policies
Pros
Instant quote tool allows you to see prices quickly
Loss-of-use and credit protections included on standard policies
Offers a range of insurance products for bundling discounts
Cons
Confusing customer contact system
Pricing higher than average in some areas
2. Cheapest Home Insurance in Arizona: Nationwide
Nationwide offers affordable home insurance through its network of local agents. It offers a variety of discounts to help bring your rate down even more. You can get a discount for having multiple policies, for having protective devices and for updating plumbing and electrical systems.
It also includes identity theft protection, which is a growing area of concern for many. Nationwide also offers a free annual review to help you determine the right coverage for your home.
Best For
Customers who have existing policies with State Farm
Pros
Website provides helpful information
A nationwide network of over 18,000 agents
Bundling discounts
Cons
Premiums may be higher than some competitors
3. Best for Customer Service: State Farm
State Farm earned a rating of 4 out of 5 for overall satisfaction from J.D. Power, an independent rating organization. It has high marks for the billing process and for customer interactions. It's a popular choice for many homeowners and it offers discounts for bundling multiple policies.
You work with a personal, local agent, which means you have support when you need it. State Farm also offers clear, understandable policy information on its website so you can make informed coverage decisions.

Best For
Members of the armed forces and their families
4. Best for Military: USAA
USAA offers financial products exclusively to military members and their families. USAA offers unique homeowners insurance policies designed to meet the needs of service members.
For example, it covers your home even if you've rented it out. It also covers damage to uniforms for active duty and deployed service members. It offers discounts for bundling policies and for having protective devices.
Best For
Those who own investment properties
Pros
Prepackaged options that make buying easy
Other lines of insurance available
Above-average claims service and accepts prior claims
Accepts rural properties
Cons
Below-average customer service ratings
Must buy coverage through an agent
5. Best for Discounts: Farmers Insurance
Farmers Insurance offers discounts to help keep your coverage affordable. It offers declining deductibles, which lowers your deductible every year you keep your policy. It also offers discounts for being claim-free for 3 consecutive years. Farmers also doesn't automatically increase your premiums if you've had a claim as long as you've had 5 claim-free years with Farmers Insurance. Farmers offers a range of plans so you can tailor your coverage to your budget.
Average Annual Home Insurance Premium in Arizona
When it comes to home insurance, Arizona homeowners are in luck. Arizona insurance premiums tend to run lower than the national average. Across the country, homeowners insurance policies average $1,192 per year, according to the National Association of Insurance Commissioners (NAIC). In Arizona, homeowners insurance costs an average of $803 per year.
Several factors influence the cost of homeowners insurance:
Where you live: Popular, urban areas tend to have higher home insurance costs than other areas.
Your home: The size of your home, the type of home and even the materials used to build your home can impact your insurance costs.
Catastrophes: Every place has natural hazards. In Arizona, those might include fires and high winds.
This doesn't mean that you're stuck paying full price, though. Most insurance companies offer discounts on home insurance. These may include:
Discounts for multiple policies: Many insurers offer a discount if you have multiple policies. If you need both auto and homeowners insurance, you may get a discount if you have both with the same company.
Having safety devices: A burglar alarm system, a fire alarm system, deadbolts and other safety devices mean your home is less likely to be damaged. Insurance companies recognize this and provide discounts.
Home improvements: You may get a discount for updating your plumbing, electrical systems, roof and other features.
Senior discounts: Some companies may offer seniors a discount since they're retired and may be home more.
Nonsmoking discounts: Fire is a safety hazard, and if you don't smoke there's less of a risk of fire damage.
New homeowner discounts: Some companies may offer a discount if this is your first home purchase.
When you talk to insurance companies to get a home insurance quote, ask whether they offer discounts. You can also lower the cost of your homeowners insurance by getting a higher deductible. Your deductible is the amount you pay for damages before your insurance starts paying claims.
What Does Homeowners Insurance Cover?
Homeowners insurance varies from policy to policy, so it's essential to review each company's coverage to know exactly what its policies cover. Most home insurance policies include the following types of coverage:
Coverage for your home: This refers to the structure of your home. If a disaster causes damage to your walls, floors, ceilings or other structural elements of your home, most policies pay for your home to be repaired or even rebuilt. Policies typically cover damage due to fire, hail and lightning. Your policy may also cover other structures on your property like a detached garage or shed.
Coverage for your belongings: If your home is damaged, your personal property will be, too. Policies typically cover damage to personal items like clothes and furniture. Home insurance policies typically cover theft as well. A typical policy also covers expensive items like jewelry and art, but it may not cover its full value. You can get additional coverage for your valuables to ensure they are covered at full value. Policies also cover your belongings when you aren't at home. If you're traveling and someone steals your phone, that may be covered by your homeowners insurance policy.
Liability: This coverage is a bit different — it covers damage or injuries to other people. If you or a member of your household (including your pets) damages a neighbor's belongings, a homeowners policy covers that damage up to policy limits. It also helps cover the costs of defending you in court (subject to policy limits). Policies also typically include medical coverage, so if a visitor is injured on your property, they can submit their bills to your insurance company.
Additional living expenses: In the event of severe damage, it may not be safe for you to remain in your home. Policies typically cover hotel bills and food while you're unable to live in your home. This is subject to your policy's limits.
You can decide how much of each type of coverage to get. You may want to get enough coverage for your home to completely rebuild it if needed. Consider your belongings and how much it would replace them. An experienced insurance agent or broker can help you determine how much coverage to purchase.
What Does Homeowners Insurance Not Cover?
Homeowners insurance doesn't cover everything. Some things that aren't covered by standard policies include:
Damage due to floods: Homeowners insurance policies typically only cover water damage if a pipe causes it. If your area experiences flooding, you'll need to purchase a flood insurance policy. Even if the risk of flooding is relatively low, water damage can be expensive and lead to mold. Having a policy is often a good investment.
Damage due to earthquakes: Most home insurance policies don't cover earthquakes. Earthquakes can happen anywhere, so it's worth considering a policy.
Lack of maintenance: Homes need to be maintained. Most policies won't cover damage due to neglect or a lack of maintenance. Insurance covers roof damage from a fire but not roof damage because you didn't fix a broken shingle.
Damage from termites: In most cases, policies don't cover damage from termites. This is why it's important to have your home inspected before buying (and reinspected periodically).
Choosing a Home Insurance Policy
A home insurance policy is something you buy hoping you never need it. In the event that you do need it, you want to make sure you have enough coverage. Start the shopping process by thinking about your home and your belongings. How much would it cost to rebuild? Are there specific, valuable items that need additional coverage?
Once you have a sense of the coverage you need, contact multiple companies to get a quote. Ask for a sample policy to review as well. Review each quote and policy carefully.
Some policies cover the actual cash value of your belongings and others cover the replacement costs. The actual cash value means the value of your belongings right now. If you have a TV that you paid $1,000 3 years ago, it's most likely worth less now. A policy that pays the replacement cost value will pay you enough to buy a comparable item.
Look at the premium, the deductible and the policy limits. A policy limit is the most a policy pays out for an event. Consider the customer service you receive and the reputation of each company. Ask how long it typically takes to process a claim. The last concern you want in the event of a disaster is a company that drags its feet to pay your claim.
Consider the numbers and make an informed decision. Then rest assured that your homeowners insurance will provide protection when you need it.