Blockchain applications, better known within the industry as dApps (decentralized applications) have seen massive growth over the last few years. These dApps operate on the blockchain, so there's no central company behind the dApps operations, and anyone can use these applications anywhere in the world. Just like how you can make transactions on a blockchain, you can also use apps on the same network.
At least this is the case with Ethereum and other smart contract enabled blockchains. Cryptocurrencies like Bitcoin, Litecoin and Dogecoin are examples of networks without dApps, as these networks don't support smart contracts. dApps provide huge benefits to users, and by using these applications you may end up receiving a cryptocurrency airdrop. This being said, dApps are fundamentally different than Web2 crypto apps –– if you're looking for the best crypto apps on Web2, check out our article on that.
Methodology
We narrowed our list to the best blockchain apps that could provide value to you in the next 5 to 10 years. Take a look at our list of the 10 best blockchain apps.
1. Best for Credit: MakerDAO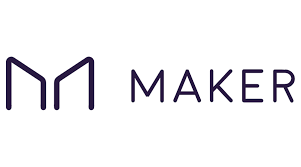 If you have trouble getting a line of credit from your traditional bank, you can get one from MakerDAO. MakerDAO runs on Ethereum, the blockchain platform based on providing the world with 100% objective agreements known as smart contracts.
Be aware penalties are worse here than with a traditional bank. Defaults are punished with immediate liquidation and a 13% penalty. And because the system is decentralized, there's no one to negotiate with.
2. Best for Cryptocurrency Trading: Uniswap
Uniswap uses the Ethereum blockchain to facilitate peer-to-peer trading through smart contracts. Simply connect your Ethereum wallet to the dApp and you're ready to begin trading. Unfortunately, Ethereum transaction fees, known as gas fees, are extremely high, so it may cost close to $100 to execute a trade. On top of this, you'll be charged a 0.3% trading fee (which is notably lower than most Web2 exchanges).
Uniswap has recently integrated with layer 2 solutions Polygon (MATIC), Arbitrum, and Optimism. These networks can be used with Uniswap, and you won't need to pay more than aa few cents to process a transaction. This is a great way for users to interact with Uniswap's dApp without needing to pay high fees.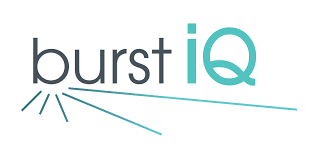 3. Best for Medical Safety: BurstIQ
BurstIQ is an app designed to safely and anonymously deliver medical information from place to place. A progressive characteristic of this platform is the ability to choose exactly what information is shared.
BurstIQ can also be used for extended patient treatment programs. The user interface displays personalized health plans after a doctor makes recommendations and prescriptions.

4. Best for Buying Real Estate: Propy
Propy decentralizes title registry through blockchain. Through the app, buyers can receive title issuance instantly. The interface also offers a list of properties that can be purchased with certain crypto.
The platform works with anti-fraud applications like DocuSign to speed along the process of buying and selling. The real estate industry seems to be on board with the idea — Proply counts Century 21, Coldwell Banker, JLL and Escrow Agent Japan among its users.
5. Best for Identity Protection: Civic

If you have ever wanted to turn the tables on identity thieves, Civic may just be the app for you. Civic lifts the blinder to allow you to see who has your information. You also get to decide who gets this information and how much they get. If someone tries to access information that you don't want accessed, you get an immediate alert.
Civic also gives a $1 million cryptocurrency protection guarantee. This makes a statement in a world where guarantees are usually accompanied by a lack of privacy.
6. Best for NFT Trading: Looksrare
Looksrare recently caught the attention of NFT traders by airdropping free LOOKS tokens to investors who've traded more than 3 ETH worth of NFTs on OpenSea. Not only this, but Looksrare offers a more decentralized and productive application than OpenSea, its main competitor. Whereas OpenSea charges a 2.5% transaction fee, Looksrare only charges a 2% commission. Also, users can stake their LOOKS tokens on the platform to earn these trading fees, as they're distributed back to those who stake the token.
7. Best for Content
Content creators who don't mind getting paid in crypto have a powerful new outlet in Steem. The platform encourages creators to invent engaging content with its Steem tokens. The cryptocurrency is currently in the top 100 of all cryptocurrencies on the market.
Steem measures success through a Proof of Brain concept. Creators who drive new users to Steem and engage current users are given the most tokens. Each token is currently worth about $0.20, with the total market cap of the currency standing at about $80 million.
8. Best for Philanthropists: TRACEDonate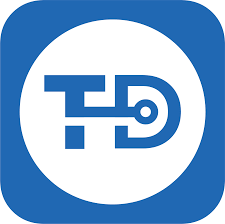 TRACEDonate addresses the needs of the amateur philanthropist. The platform connects beneficiaries and charitable organizations with a promise to use the blockchain to track how money is used.
Even if you want to donate across borders, you no longer have to worry about how your donation is spent. Blockchain tech ensures that you can track exactly where it's going on a real time basis.
9. Best for DeFi Lending Markets: Aave
Aave is a dApp built on Ethereum, and it lets users borrow and lend out digital assets. Anyone with a cryptocurrency wallet can use Aave, whether it's to earn interest on your crypto or to leverage your digital assets through borrowing. You don't need to be approved to use Aave –– and there's no KYC requirements either. Instead, you just need to stake your crypto as collateral. If you end up defaulting on your loan, Aave's smart contracts will pay out the lenders with the crypto you set as collateral.
Download a Better Quality of Life
The list of best blockchain apps will change as innovation in the space accelerates. But there are plenty of options to check out right now — take a look at our list of the best cryptocurrency trading platforms.
Blockchain allows you to do more than ever from your phone with greater security and transparency.