CNET's Scott Stein Says Video Game Sales Decrease During Generation Transition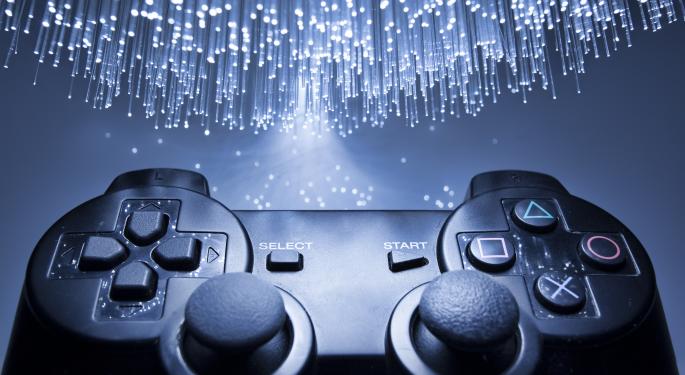 CNET Senior Editor Scott Stein appeared on CNBC's Tech Yeah! Tuesday where he went over video games sales amidst retailer GameStop (NYSE: GME) predicting quarterly profits that are below analysts' forecasts. 
"I think it's going to be rough. Console game sales are one thing, which I think will have a dip because everybody was buying them in the holiday and now there aren't a lot of games," said Stein.
"So I think there's going to be a quieting period until they can get the games out for those [new] consoles. But once people do buy the consoles, everything is going digital, so we already know there's a digital game sales, but streaming services and other things like that, that leaves GameStop, and you know, stores like that, out of the equation." 
Stein highlighted social and online games as a huge force in the market. He thinks it's easy enough to see when looking at the boom in mobile gaming, with a flood of new games regularly found in app stores right on costumers' mobile devices. While communication in the mobile gaming realm is part of the success, these games are also a big hit because players can avoid the "retail environment" all together, with most prices on games being free (if you're willing to view an ad here and there) in the company-controlled environment. 
Related: Best Buy or HH Gregg: Which is the Better Bet?
"So you're looking at, you know, a revolution in pricing; you're looking at, you know, incremental payments. All of that sort of stuff is hard for a retail store to compete with. They're looking at used games, which don't even play that well in these consoles," said Stein. 
Stein, however, hates the idea of free-to-play games and incremental payments. Though he did note that they won't be going away, and that it's a great system for trying games casually. 
"The question is, you know, how much are you going to pay on the back end? And, um, you know, that's a way you can also create a game that really has no upper end on how much you're paying for it," said Stein.
"So maybe it's not $50. Maybe you're paying hundreds of dollars in the long run for that game. So I think that's appealing to game publishers."
Jason Cunningham had no position with the mentioned entities while writing this article. Visit Jason on Twitter at @JasonCunningham and @Benzinga.
Posted-In: CNBC CNBC CNBC's Tech Yeah! CNETPsychology Tech Media General Best of Benzinga
View Comments and Join the Discussion!