Want to jump straight to the best ETF broker? Check out Interactive Brokers.
As the threat of climate change looms, many companies continue to develop new, cleaner energy sources to improve the health of the planet. For many of these firms, the goal is to replace current fossil fuels with renewable energy sources like wind, solar, water and geothermal heat. Check out other ways to deploy cash in socially responsible funds.
What are Renewable Energy ETFs?
There's an ETF for every nook and cranny of the market, but a growing crowd of investors voice concerns about the impact their underlying companies have on the environment. A hot-button issue for these investors is pollution and many ETFs have picked up on this trend.
Renewable energy ETFs are a great tool for environmentally-concerned investors. These funds invest in companies that work with clean energy sources like solar and wind power in order to reduce greenhouse emissions. Many are small funds with only a handful of underlying companies, so note the pros and cons of this type of investing. Still, if making a difference in the world is your investing mission, renewable energy ETFs can be a core component of your portfolio.
What Makes a Great Alternative Energy ETF?
Many socially responsible funds still have tech companies like Apple, Microsoft, Amazon and Facebook as their largest holdings, which offer little diversity. Alternative energy ETFs don't invest in companies that are merely good corporate citizens. No, they invest in the companies that actually research and develop clean energy innovations.
Only a small number of alternative energy ETFs are currently available for trade, but that total will rise in the years to come. The current batch of ETFs in this space all sport high fees and spreads, since the companies they invest in are often small and illiquid. Plus, spreads are high since these funds have large investments outside the United States. If you want to see efficiency like Vanguard or Fidelity index funds, you're going to be disappointed.
The best alternative energy ETFs share a few common characteristics:
Narrow focus

: Unfortunately, lots of ETFs that claim to be socially responsible or environmentally friendly are filled with the same components as large index funds, often at a much higher expense. The ETFs on this list are focused on clean energy solutions.

Reasonable costs

: Many of these ETFs are small and specifically tailored to capture exposure to the sector. In fact, the most diverse fund on this list contains only 44 stocks. Specialized funds like these often carry high price tags, so we made sure to only include ETFs with expense ratios below 0.75%.

Sufficient liquidity

: Niche markets can be tricky, especially when the funds are so small. You'll want to invest in alternative energy ETFs with ample liquidity, a piece of advice that goes double for institutional investors. These funds don't have much cash or history to fall back on if redemptions come in fast and furiously.
Using cost, liquidity and strict adherence to investment principles as the criteria, Benzinga has come up with the top five alternative energy ETFs on the market.
iShares Global Clean Energy ETF (ICLN)

The 0.47% expense ratio makes this is the second cheapest fund on our list. The fund has $171 million under management and has an average daily share volume around 93,000. Only 30 stocks comprise its holdings, but it's a diverse group of companies which explore solar, wind, hydroelectric, geothermal, biofuel or ethanol energy sources.
The United States is the most heavily-represented country; over 36% of the shares come from U.S. stocks. China is next, at 23%, followed by New Zealand at 10% and Brazil at 9%. The Brazilian energy firm Companhia Energetica Minas Gerais is the largest holding. American investors will recognize companies like First Solar here as well. You won't find a better return than the 2.60% dividend. ICLN is the clear-cut winner, but it's not the only ETF that deserves attention.
SPDR Kensho Clean Power ETF (XKCP)
Here's a familiar face: the SPDR Kensho Clean Power fund from State Street Global Advisors. XKCP boasts the lowest expense ratio on our list at 0.45%, but it doesn't feature the liquidity or yield of ICLN. It's also the newest fund on our list with an inception date of October 22, 2018.

Because the fund is so new, there's been little time for evaluation. Only $3 million is currently under management and share volume rarely exceeds 300 per day. Still, it's a cheap open-ended U.S.-based alternative energy fund with shares available with brokerages like TD Ameritrade. Over 83% of the fund's stock holdings are companies located in the United States; another 5% are from Canada and 3% are from China.
Despite its ranking as the smallest fund on the list, XKCP is attractive due to its low expense ratio, but it's thinly traded and loses points because General Electric is its largest holding.
First Trust Global Wind Energy ETF (FAN)
The stock ticker gives away this ETF's holdings, which focuses on companies that develop clean energy systems using wind power. The First Trust Global Wind Energy ETF has 44 holdings from firms all over the world, but the heaviest concentration is in Europe.

The fund puts over 60% of its assets into purely wind power companies, with some firms allocated up to 9%. Vestas Wind Systems, a Danish company that creates wind turbines, is its largest holding. United States companies represent 14% of the holdings, but Europe makes up the largest regional sector at around 50%.
The expense ratio is high, at 0.60%, but you do get a 2.5% distribution yield and the fund is highly tradable. The 0.18% average spread is low despite holding so much foreign equity and the fund has over $67 million in assets. Nearly 22,000 shares are traded daily on average and you shouldn't have any trouble locating it on the major brokerages.
First Trust NASDAQ Clean Edge Green Energy Index Fund (QCLN)
QCLN from First Trust is one of the oldest ETFs on this list, incepted in 2007, but it's still one of the most solid plays in the alternative energy space (as long as you're okay with stretching the definition of "alternative energy" as this fund does).

The largest three holdings are Tesla, ON Semiconductors and Albemarle Corp., which aren't directly involved in the production of clean energy systems. First Solar, Brookfield Renewable Partners and TerraForm Power also make up core holdings, but investors should be aware this fund is heavily weighted towards firms with only tertiary interests in renewable energy.
Liquidity isn't an issue. There are over $88 million in assets under management and over 21,000 shares traded daily on average. The 0.60% expense ratio is higher than other funds on this list, but it's still reasonable. Spreads are high at 0.51% on average and the dividend yield of 0.90% is weak.
Invesco Solar ETF (TAN)
The Invesco Solar ETF has the highest expense ratio on our list (0.70%), but it's a highly liquid fund with a focus on only pure alternative energy solar power firms.

With over $280 million in assets and nearly 100,000 shares traded daily, TAN is easy to find and trade with all major brokers. First Solar has the heaviest allocation at 10% of holdings, and other American firms like Sunrun and Enphase Energy are in the top 10. Over 50% of holdings are U.S. firms and 23% are European.
The distribution yield is a disappointing 0.82% and the expense ratio is pretty high. Still, this fund has liquidity and pure plays in the sector, which appeals if you're devoted to the clean energy cause.
Where You Can Buy Alternative Energy ETFs
Alternative energy ETFs can be found at most major investment firms. Here's a list of online brokerages where these funds are easy to locate.

Best For
Socially Responsible Investing
1 Minute Review
Ally Invest is a comprehensive broker offering easy access to domestic markets. Combining a wide range of charting tools with an easy-to-master platform, Ally is a solid choice for both new and experienced investors. Ally's mobile app is particularly impressive for investors who already bank with Ally, offering seamless compatibility between accounts. While more experienced investors might be disappointed with Ally's beginner-oriented educational center, they're bound to love Ally's wide range of technical tools and rock-bottom pricing.
Best For
Investors who already bank with Ally and want to streamline between accounts
Beginners looking for easy-to-follow educational tools
Stock investors looking for affordable access to low-priced options and commission-free stock trading
Pros
Streamlined interface that's easy to use and quick to master — even for beginners
Wide range of unique tools that makes analyzing securities simple
Seamless integration between mobile and desktop offerings, especially for Ally Bank account holders
Diversified managed investment portfolios with a low minimum and no advisory fees
Impressive ETF screening tools that make it easy to find your next fund
Cons
No fee-free mutual funds
No access to futures trading

1 Minute Review
E*TRADE is an online discount trading house that offers brokerage and banking services to individuals and businesses. One of the first brokers to embrace online trading, E*TRADE not only survived both the dot-com bubble and Recession — it thrived. You can choose from two different platforms (one basic, one advanced). E*TRADE is a suitable broker for traders of most skill levels, whether you want to buy mutual funds and hold them for decades or dabble in options swing trading. E*TRADE offers a library of research and education materials to help you out.
Best For
Active traders
Derivatives traders
Retirement savers
Pros
Sophisticated trading platforms
Wide range of tradable assets
Exceptional customer service
Cons
Limited currency trading
Higher margin rates than competitors
No paper trading on its standard platform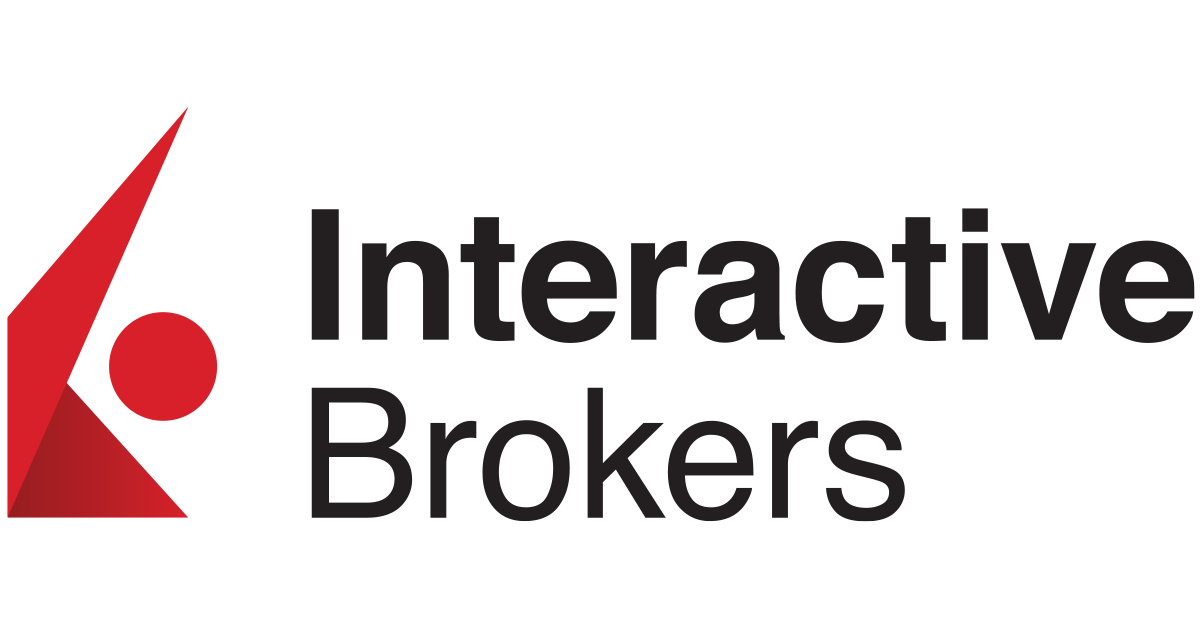 Best For
Global and Active Traders
Get started
securely through Interactive Broker's website
1 Minute Review
Interactive Brokers is a comprehensive trading platform that gives you access to a massive range of securities at affordable prices. You can buy assets from all around the world from the comfort of your home or office with access to over 135 global markets. Options, futures, forex and fund trading are also available, and most traders won't pay a commission on any purchase or sale.  
IBKR is geared primarily toward experienced traders and investors but now with the availability of free trades with IBKR Lite, casual traders can also acclimate to IBKR's offerings.
Best For
Access to foreign markets
Detailed mobile app that makes trading simple
Wide range of available account types and tradable assets
Pros
Comprehensive, quick desktop platform
Mobile app mirrors full capabilities of desktop version
Access to massive range of tradable assets
Low margin rates
Easy-to-use and enhanced screening options are better than ever
Cons
Trading platform may be intimidating for new investors
Final Thoughts
Renewable energy will be a big part of our future and many investors have jumped into the sector now and hope to take advantage of being early. It's true many of these funds are new and haven't had great returns in their short lives, but the trend toward alternative energy sources is growing. If you want your cash to go toward helping Mother Nature, these five funds are a good starting point.
Read also: BEST GREEN ENERGY STOCKS