Upcoming NFT Releases: Dates and Pricing
From sneaker stores to OpenSea, collectibles allow humans to express themselves and connect with other like-minded ethusiasts. NFTs encapsulate this hype and culture in a revolutionary way. One powered by blockchain technologies that allow for proof of authenticity and ownership instantly.
If you're just getting into NFT collecting, minting a token instead of purchasing them on a secondary marketplace may be a way to lower your cost of entry. Check out this month's hottest NFT drops or learn how to buy NFTs.
Want to get into new NFTs before they're launched to the public? Benzinga's NFT PRO Community will give you access to the most promising new NFT projects!
Blankos x ILYYW Collection: 5/18/2022
Mint Price: 0.075 - 0.25 ETH
I Like You, You're Weird, a community-driven project with a focus on advancing social justice and environmental causes, is coming to the free play-and-own world of Blankos Block Party, a multiplayer game published by next-generation tech studio Mythical Games. The collection launches at 3:00 PM PDT / 22:00 UTC on the Blankos x ILYYW OpenSea collection.
Sneaker Heads: Summer 2022
Sneakers Heads are a collection of 8,888 NFTs designed by real-life shoe designer Ali Dawood. The collection will consist of futuristic combinations of famous artist's faces fused with existing trainer designs. Given the overwhelming craze and high-quality artwork, Sneaker Heads might just be the next blue-chip in the NFT space.
Imaginary Ones: Summer 2022
Imaginary Ones is a vibrant 3D art project with an intial drop of 8,888 unique NFTs on the Ethereum network. The project believes in using art to spread positivity, love and creativity. With a Twitter following of over 450,000 followers, Imaginary Ones is definitely a project to keep tabs on.
The Apiens: Summer 2022
Apiens is a community-focused startup that aims to produce NFTs-integrated merchandise for Web3 enthusiasts. The Apiens project consists of 8,000 unique Meta Fashion Young Apes. Currently, the project has roughly 150,000 Twitter followers ahead of its launch.
Murakami Flowers: Summer 2022
Murakami Flowers is a work in which artist Takashi Murakami's representative artwork, flowers, are conveyed as dot art evocative of Japanese TV games created in the 1970s. The work will revolve around the number 108; a combination of 108 backgrounds and flowers.
VeeFriends Series 2: Late April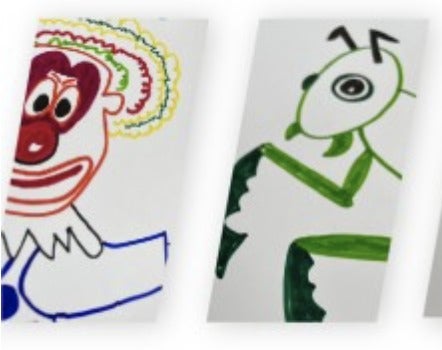 Mint Price: $995 (priced in Ethereum on the day before launch)
VeeFriends Series 2 NFT collection is a highly anticipated project with over 300,000 members in the Discord. The NFT project revolves around an extraordinary community leading a first of its kind Web3 conference: @veecon. For further information explore the VeeFriends Blog.
Moonbirds: April 16th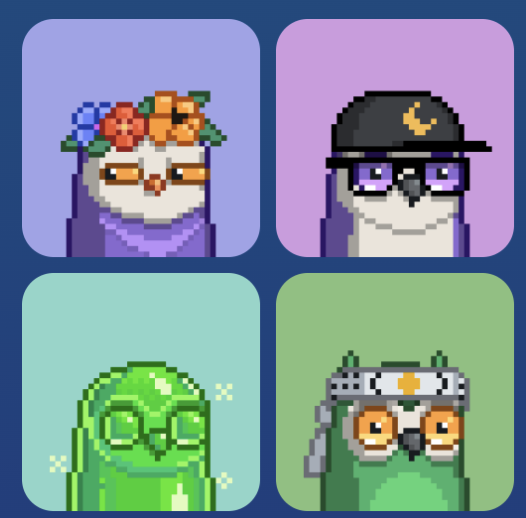 The Moonbirds are a collection of 10,000 utility-enabled PFPs created by PROOF. Moonbirds come with a unique PFP design that allow them to be locked up and 'nested' without leaving your wallet.  As total nested time increases, holders will gradually unlock more rewards and access to future drops.
This Calendar should be used for informational purposes only and should not be taken as financial advice. Always do your own research before entering into any investment.
Upcoming NFT Drops: Are They Worth It?
New NFT releases pose a unique opportunity for collectors of digital assets. While hyped NFT releases often sell out quickly, many projects fail to sell out, and these collectibles quickly become illiquid. However, investors that buy limited releases that sell out quickly can often resell their NFTs on secondary marketplaces like OpenSea. To gauge how much interest an NFT collection has, check out the team's Discord and Twitter engagement.
Where to Buy ETH
Benzinga's "The Roadmap" airs live on Benzinga's YouTube channel Tuesdays and Thursdays from 2-3p ET.
Recent NFT Content
The Crypto Rocketship: Weekly Newsletter
Exclusive Crypto Airdrops
Altcoin of the Week
Insider Interviews
News & Show Highlights
Completely FREE