Compare Medicare Advantage plans and quote side-by-side to get the best rate here.
Florida Medicare Advantage plans are available throughout the state, just as Medicare Advantage plans are available in all U.S. states. Medicare is a federal health insurance program offered to people over the age of 65 and those with certain disabilities or kidney failure. You can get Medicare insurance through the government or through a private insurance company with a Medicare Advantage plan. Medicare Advantage plans come with additional benefits, which is why you may want to consider these plans in lieu of Original Medicare.    
Best Medicare Insurance Providers in Florida
We've chosen the best Medicare plans in Florida based on information gathered from CMS, Medicare.gov, J.D. Power and Associates and U.S. News and World Report.
1. Humana GoldPlus
Humana's GoldPlus HMO plan, ranked 3rd in J.D. Power and Associate's Medicare Advantage study, received 4.5 out of 5 stars from CMS, so it's worth considering.
The GoldPlus plan, besides being top-rated and affordable, also offers unlimited doctor visits, annual screenings at no additional charge and hospitalization and emergency room services when traveling outside of the U.S.
Best For
Medicare Advantage Plans
1 Minute Review
Humana is a trusted provider of Medicare Advantage and Medicare Supplement plans alike. Save both time and money by shopping online — get a 6% discount if you enroll online.*
*Offer not available to California, Connecticut and Ohio residents.
Pros
Medicare Parts A + B and Medigap plans available
6% discount if you enroll online
Shop plans by ZIP code
Cons
Discount not available CA, CT and OH
2. Aetna Medicare Premier
Aetna Medicare Premier, a Medicare Advantage PPO plan in Florida, received high marks from J.D. Power and Associates and is a 4-star plan. It's easy to sign up via the website with just one click.
You can request an in-person visit to your home from an Aetna sales representative. Other perks of Aetna plans include:
Health coaching
Transportation to medical appointments
Meals after a hospital stay
Prescription drug coverage
Mental health programs

Best For
Easy access to benefits and member support
1 Minute Review
Shop for Medicare Advantage and Supplement plans and more with Aetna. Benefit from a wide provider network and easy access to your benefits as well as hefty membership perks.
Best For
Easy access to benefits and member support
Pros
Preventative care planner
Easy access to tools and resources
Wide network access
Cons
Need a referral for certain procedures and specialists
3. UnitedHealthcare
If you live with diabetes, insulin might be the most frequent and expensive healthcare need that you have. Most of UnitedHealthcare's (NYSE: UNH) Part C coverage options include a $35 maximum copay for insulin, which can be particularly beneficial if you frequently require insulin. UnitedHealthcare also offers comprehensive dental coverage on many of its plans in Florida. 
Best For
Same day coverage available
1 Minute Review
UnitedHealthcare is an insurance company that is dedicated to making the health care system work better for everyone. Its plans can serve customers of all ages, starting in childhood and continuing all the way through the retirement years. The company partners with more than 1.3 million health care professionals and over 6,500 hospitals to give customers the freedom to access healthcare wherever they are. This insurance provider has a strong financial standing and good ratings, making it a reliable option for just about anybody.
Best For
People who want flexibility in their health care coverage
People who want supplemental insurance coverage
People who qualify for both Medicare and Medicaid
Pros
Offers a wide variety of plans
Strong financial and customer service ratings
ACA and non ACA plans available
Cons
Not all plans ACA-compliant
The website can make it difficult to get a quote
4. Florida Blue
Most Part C plans operate as HMOs, which require you to see doctors and specialists within the plan's network in order to get the most out of your benefits. Florida Blue offers both HMO and PPO coverage between a variety of plan options. If you have a doctor that you're interested in continuing to see, Florida Blue's PPO coverage might be right for your needs. 
5. Cigna
Even when you have Medicare, you incur out-of-pocket expenses that may get expensive if you frequently visit the doctor. Cigna (NYSE: CI) offers Medicare Part C coverage that includes access to a 24/7 health assistance line staffed by trained nurses. This benefit can help you save money by receiving advice before you seek emergency care.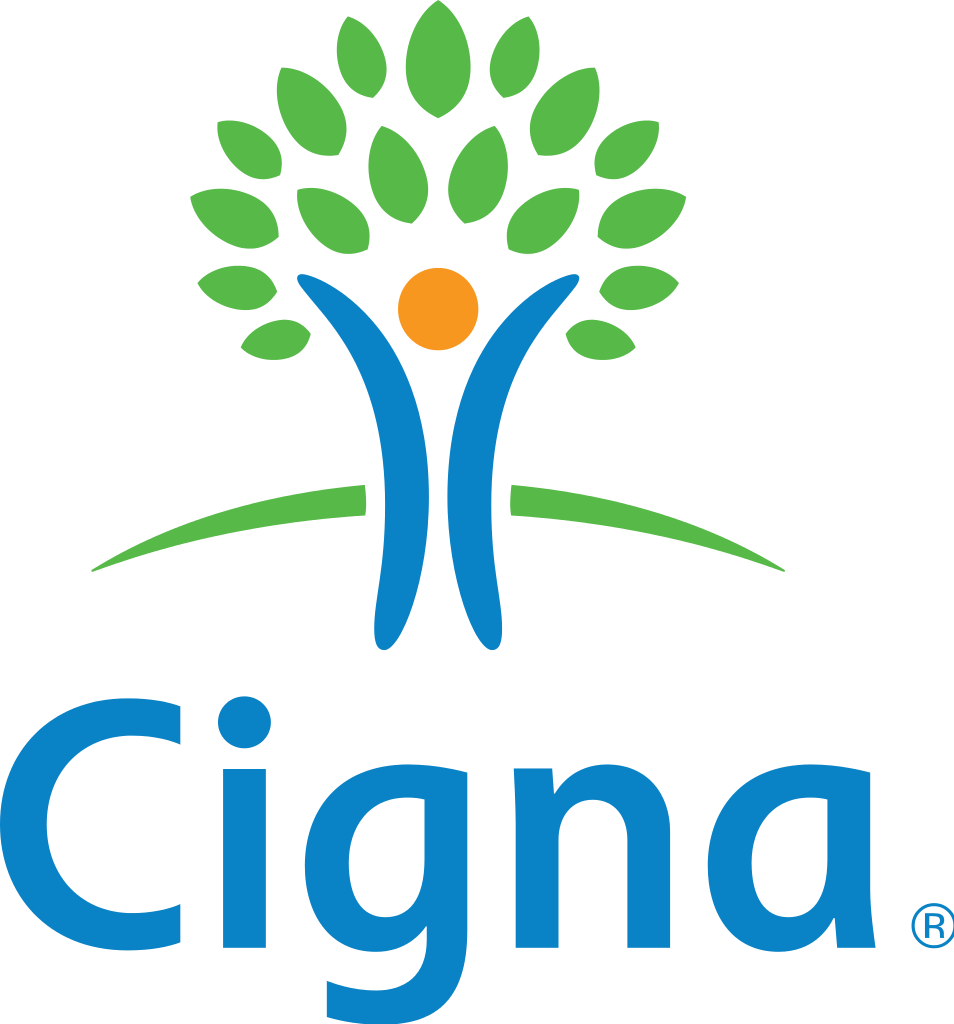 Best For
Easy access to benefits
1 Minute Review
Easily shop and compare Medicare Advantage Plans, Part D Prescription Plans and Medicare Supplement Insurance. Cigna provides end-to-end assistance and provides plenty of member benefits at no extra cost.
Pros
Home delivery for prescriptions
Health management mobile apps
Easy ID card replacement
Cons
Can have high deductibles
What is a Medicare Advantage Plan?
Medicare is divided into 2 parts:
Part A, which covers hospital and skilled nursing care stays
Part B, which covers doctor's visits and durable medical equipment
Medicare Advantage plans, sometimes referred to as Medicare Part C, are plans that provide you with an alternative option to the Original Medicare provided by the federal government. Medicare Advantage plans are offered through private insurance companies that are approved by the Centers for Medicare and Medicaid Services.
When you enroll in a Medicare Advantage plan, you'll enjoy the same benefits that you would have if you signed up for Medicare Part A and Part B. However, some retirees choose Part C coverage because these plans often include benefits that Original Medicare does not (for example, dental insurance and prescription drug coverage).
Part D prescription drug coverage costs extra and can be added to either Original Medicare or a Medicare Advantage plan.
Florida Medicare Law
Medicare Advantage plans in Florida are governed by the Centers for Medicare & Medicaid Services, or CMS. CMS is a federal agency that monitors all Medicare Advantage plans to ensure they are priced fairly, offer quality services and are marketed appropriately. Plans which do not adhere to CMS standards can be fined or terminated.
More people enroll in a Medicare Advantage plan in Florida than most other states in the country. Florida's Miami-Dade County sees some of the highest rates of Medicare Advantage enrollment with about 71 percent of eligible enrollees selecting Part C coverage over Original Medicare. Medicare is offered in all states, including Florida, and is federally regulated.
Medicare law in Florida is the same as any other state. Medicare is available for those over the age of 65 and those who qualify due to a disability or who are collecting Social Security. It pays for primary care and hospital care services and offers multiple parts that you can enroll in: Part A, Part B, Part C and Part D.
If you join a Medicare Advantage plan, you still have Medicare coverage. Medicare Advantage plans are basically a bundle plan that includes Part A and Part B Medicare coverage and sometimes Part D drug coverage. Medicare Advantage plans are still federally regulated, but plans can vary from insurance provider to insurance provider in what they include in terms of extra coverages beyond Original Medicare Part A and Part B.
Types of Medicare Advantage Plans
There are two types of Medicare Advantage plans:
Health Maintenance Organization (HMO) plans
These plans have a network of doctors and hospitals you must use, and if you need to see a specialist, you'll need a referral from your primary care doctor. HMO plans are usually cheaper than PPO plans but often focus on preventive care and health maintenance. For example, you may be required to lose weight if your BMI exceeds a certain number. You might need medication if you have high blood pressure, and if you smoke, you'll need to take steps to quit.
Preferred Provider Organizations (PPO) plans
PPO plans use a preferred network of doctors and specialists that agree to charge predetermined rates for services. You can see a doctor or specialist out of the preferred network and you'll save money if you stay within the network. PPO plans cost more than HMO plans, but you'll have more freedom to choose your provider.
If you don't sign up for a Medicare Advantage plan and opt to stick with Original Medicare, your costs will be much higher and you won't receive many extras included such as a fitness plan and vision and dental coverage. Many Medicare Advantage plans include prescription drug coverage, too. You could pay high copays out-of-pocket if you don't have this coverage. Another term to know is Medicare Supplemental Insurance plans.
These are plans you can purchase to supplement Original Medicare, and are offered by private insurance companies. Medicare Supplemental insurance plans, also known as Medigap plans, help bridge the gap with office visits and hospital copays, deductibles and other out-of-pocket expenses.
Average Cost of Medicare Advantage Plans in Florida
Medicare Advantage plans in Florida range from $1,750 to $3,000, according to search results from Medicare.gov. Prices vary based on factors such as prescription drug coverage and other extras such as vision, dental and hearing coverage. Choosing a Medicare Advantage plan is the wisest move, as they usually include everything you need all in one plan.
We did a basic search for Medicare plans in Florida on Medicare.gov for an individual with no prior Medicare coverage. Here are some results:
Keep in mind these are estimates; costs may vary from plan to plan. Check with individual insurance providers for the most accurate estimates.
How to Sign Up for Medicare Advantage Plans
One of the best and easiest ways to sign up for a Medicare Advantage plan is to visit Medicare.gov. This government-sponsored site is a one-stop-shop for all things Medicare, including:
Search engine for providers and facilities
Definitions of Original Medicare and Medicare Advantage plans
Claims and appeals information
Forms you'll need and other resources
Plan finder tool so you can compare prices and features
Portal for signing up for Medicare or changing plans
Medicare.gov is an excellent place to start when you're looking for a Medicare Advantage plan. You can also contact independent sales agents at private insurance companies for more information on what their plans offer. Note: You can only sign up for Original Medicare 3 months before your 65th birthday or 3 months after.
You may owe a late penalty if you miss this window. You can change plans during the Annual Election Period (AEP) if you already have a Medicare plan. AEP runs from October 15 to December 7. You can also qualify for Medicare if you're under 65 with certain disabilities or have end-stage renal disease. The plan finder tool on Medicare.gov prompts you to enter your zip code and answer a few questions to give you the best plan match for your needs.
Another helpful resource on Medicare.gov is information on star ratings. Star ratings, provided by CMS, are given to Medicare Advantage and Prescription Drug Plans based on a 5-star rating system; 1 is the lowest and 5 is the highest. Plans are rated for performance, access to services, quality and more. You can find the latest information on star ratings.
How to Compare Medicare Advantage Insurance 
Different Medicare Advantage plans may offer different features, but Part C plans' basic coverages remain largely the same. Comparing and choosing a Medicare Advantage insurance plan is similar to choosing any other type of health insurance plan. You'll want to examine each possible plan and thoroughly read the plan's terms before you sign so you can be sure that you know exactly what is and isn't covered under your plan.
The following are a few features that you might want to consider when you compare Florida Medicare Advantage plans between providers.
Monthly premiums: Unlike Original Medicare, premiums for Medicare Part C coverage vary from year to year and from company to company. In Florida, it's possible to find Part C coverage from just $9 a month as well as comprehensive coverage that costs more than $100 a month.
Getting estimates and quotes from multiple insurance providers can ensure that you get a plan that fits within your budget. Be sure to consider all expenses associated with a plan before you sign on to a policy. If you're living on a limited income, you may want to consider plans with a $0 monthly premium.
Extra benefits: Medicare Part C plans often include coverages that are not included with Part A and Part B coverage. For example, you may find Medicare Part C plans that include benefits like dental insurance, vision coverage, prescription drug coverage and even gym memberships. However, it's important to remember that these benefits vary between insurance providers.
It can be helpful to create a list of benefits that you'd like your Part C plan to provide to you before you begin comparing plan options. This effort will make it easier to narrow down your options when selecting coverage. If you take prescription medications and you want your Part C plan to include Part D coverage, be sure to double-check that your plan of choice covers your specific medications.
Out-of-pocket maximums: With Original Medicare, the plan provides no limitation on the total amount of money that you may spend each year in care costs. Medicare Part C plans include out-of-pocket maximums that limit the total amount that you can spend in a year on your healthcare.
While this option may be more cost-effective, remember that out-of-pocket maximums vary between insurance providers. When balancing costs and coverage, be sure to consider both premium expenses and out-of-pocket maximums.
Not sure where to begin your search for Florida Medicare Advantage plans? We recommend beginning with a few of our favorite providers below.
How to Sign Up for Medicare Advantage Plans in Florida
You can begin your search for Medicare Part C coverage using the Medicare site's Medicare Plan Finder to find a plan in your area that best fits your needs. You can also use this resource to compare plans.
Once you've found the plan you want, check out the website to see if you can sign up online. If you can't sign up online, you may need to fill out an enrollment form and mail it. You can also call the plan or call Medicare directly for assistance enrolling.
In order to enroll in Medicare, you must be a U.S. resident at the age of 65, you or your spouse must have worked and paid taxes for long enough in order to be eligible for Social Security or railroad retirement benefits or you or your spouse must have been government employees. Once you've enrolled in Medicare, you are able to purchase a Medicare Advantage plan.
Medicare Advantage Enrollment Periods
You are able to enroll in a Medicare Advantage plan during your Initial Enrollment Period or during the Medical Advantage Open Enrollment Period and Annual Enrollment Period. The Initial Enrollment Period begins 3 months prior to your 65th birthday and lasts until 3 months after your 65th birthday.
The Open Enrollment Period is from January 1 to March 31 each year. The Annual Enrollment Period is each year from October 15 to December 7.
Is a Florida Medicare Advantage Plan Worth it?
Medicare Advantage plans are a way to get the benefits of Medicare Parts A, B and sometimes D all wrapped into a single plan. While some plans may offer $0 premium payments, sometimes out-of-pocket costs can come about unexpectedly. If you're looking for a Medicare Advantage plan, make sure you research all plan options, the copays required and the out-of-pocket costs before deciding on a plan from a provider.
Frequently Asked Questions
What are the benefits of Medicare Advantage plans in Florida?
The pros of Medicare Advantage include no monthly premiums, coverage for prescription drugs, dental and hearing.
Answer Link
What are the best Medicare Advantage plans in Florida?
Benzinga recommends Humana Gold Plus, Aetna Medicare Primer and WellCare Dividend.
Answer Link
Does Florida have a Medicare Advantage plan?
Yes, you can choose from 527 Medicare Advantage plans in Florida as of 2021. Everyone has access to the Medicare Advantage plans available as long as they qualify for Original Medicare. 
Answer Link