Florida is home to some unusual animals and unusual pets, but even the most domesticated pet can wreak havoc on your bank account. If you're looking for the best Florida pet insurance, look no further. We've rounded up the best pet insurance options on the market so you can choose the right pet insurance for you and your furry (or scaly) friend.
The Best Pet Insurance in Florida:
Review of The Best Pet Insurance in Florida
We've listed the best pet insurance for dogs, cats and the best pet insurance overall. The examples below are based on a 3-year-old male Cavalier King Charles Spaniel dog and an 8-year-old domestic longhair cat with Florida ZIP code 33401.
1. High-Quality Pet Insurance: SPOT Pet Insurance
SPOT Pet Insurance comes highly recommended by the dog whisperer himself, Cesar Milan. Some insurance highlights:
Up to 90% reimbursement on eligible vet bills
No age cap on coverage
Plans start as low as $1 a day
You can customize your coverage and can even add special SPOT-On coverage. Coverage options include accidents, behavioral issues, dental disease, illnesses, preventive services and even hereditary and congenital conditions.
SPOT's claims service is easy. Just visit your vet (don't forget to give your pet a treat on the way out!), send SPOT the bill and get reimbursed.
You'll have your quote in 30 seconds or less.
*Rates vary based on plan type, species, breed, age and location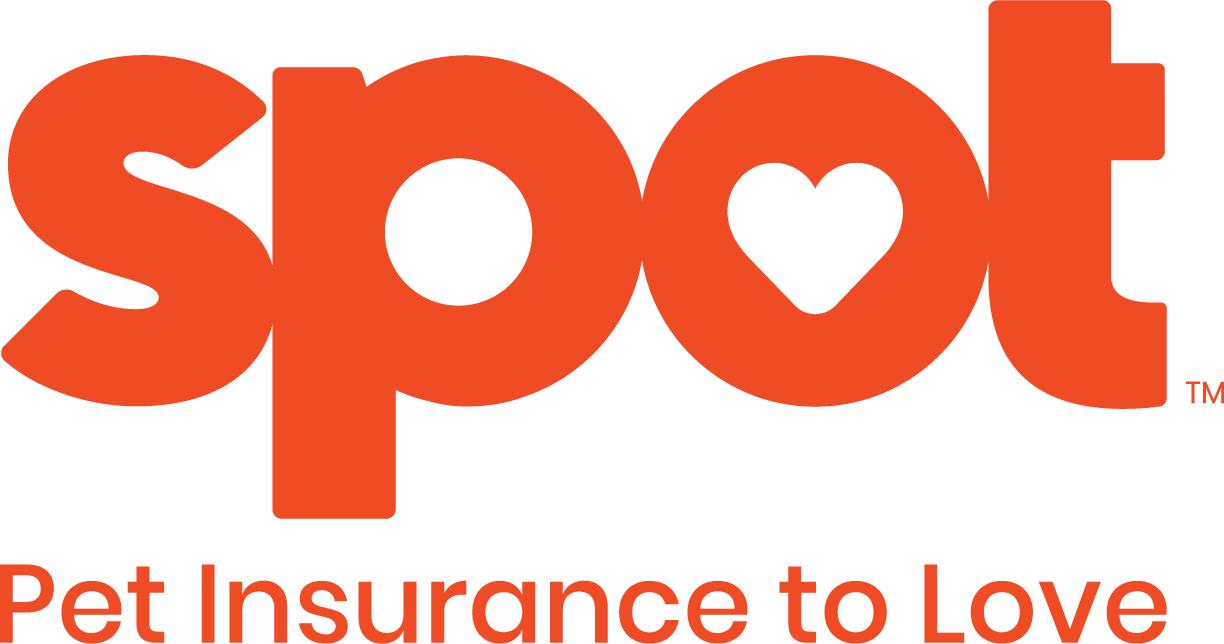 Get started
securely through Spot Pet Insurance's website
Best For
Prescription food and supplements
1 Minute Review
Spot Pet Insurance's innovative approach provides user-friendly access to customizable coverage. Your dog or cat is covered without completing a medical exam. The policies cover veterinary bills, either partially or in full, when your pet goes in for a check-up or routine vaccination or needs care for injury, chronic illness or prescription coverage. Spot also covers implanting a microchip in your pet. You'll also get 10% off of each additional pet you insure.
Best For
Cats and dogs of all breeds, sizes and ages
Insuring multiple pets
Customizing an insurance plan
Prescription food and supplements
Pros
Multiple pet discount
Covers prescription food and supplements
No upper age limit for coverage enrollment
30-day money-back guarantee*
More reimbursement options: 70%, 80% and 90%
Cons
Doesn't cover exotic pets
2. Progressive: Best for One-Stop Insurance Shopping
Progressive Pet Insurance by Pets Best offers affordable coverage for pets 7 weeks and older. Progressive doesn't discriminate based on age but coverage is limited to future medical needs.
For example, if your pet's already ill, service related to that illness won't be covered. You can choose from 3 plans, each with increasing coverage. Progressive also offers an annual deductible and 5-day claims processing. You can choose how to pay (monthly, quarterly or annually). You'll also get a discount if you're already a Progressive customer.
The accident and illness essential plan covers: accidents or illnesses that result in emergency care, hospitalization and surgeries, Rx medications, MRI, CAT and X-rays, specialist care, outpatient care, medication injections and lab tests.
Plans start at $36 per month per cat and $29 per month per dog.
Highlights: $500 deductible, 90% reimbursement of fees for covered expenses, no annual limit for covered expenses and
you can lower your monthly premium by setting a higher deductible or selecting a lower reimbursement percentage.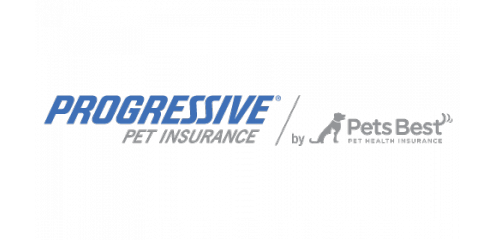 Best For
Bundling with other insurance products
1 Minute Review
Progressive is a major insurance provider offering a wide selection of insurance products, including insurance for dogs and cats. Although Progressive's pet insurance options are affordable, consider wellness coverage, but you won't be able to claim 100% reimbursements on every policy. With easy quotes and accident-only plans, however, Progressive can be an excellent choice for pet owners shopping on a budget.
Best For
Bundling with other insurance products
Pros
Customizable coverage options with the choice to add wellness coverage
Quick email quotes make comparisons simple
Affordable accident-only policies available
Cons
Only available for cats and dogs
Boarding costs not included in any plan
3. Pumpkin Pet Insurance: Best for Variety of Coverage
Look no further than Pumpkin Pet Insurance for the best pet insurance on the market. You can get a wide range of traditional pet insurance and optional preventive care coverage. All of Pumpkin Pet Insurance's policies come with a 90% reimbursement rate.
Pumpkin offers policies for both dogs and cats and covers a wide range of situations. Your best bet is to get a sample quote, where you can find exclusions clearly laid out in bullets.
Pumpkin's customer service team can be reached by:
Calling 1-866-ARF-MEOW, Monday to Friday from 8 a.m. to 8 p.m. EST.
Emailing help@pumpkin.care
Watch out for Pumpkin's chat feature — coming soon!

get a quote
securely through Pumpkin Pet Insurance's website
Best For
Families with multiple pets
1 Minute Review
Pumpkin Pet Insurance offers traditional pet insurance as well as optional preventive care coverage at an additional cost. While Pumpkin does offer a wide range of coverage options, you'll notice some limits to be aware of. All Pumpkin Pet Insurance plans have an annual coverage limit and all of its policies come with a high reimbursement rate.
Best For
Families with pets who don't expect their bills to go higher than Pumpkin's coverage limits
Families with multiple pets who can benefit from their discount for each additional pet's policy
Pros
No upper age limit
Multiple pet discount
An extensive list of covered procedures
Cons
Plans only cover cats and dogs — no other pet types
4. PetFirst: Best for Discounts
PetFirst offers plans for cats and dogs of all ages that you can customize choosing the annual limit, deductible amount and reimbursement percentage. They offer multiple discount opportunities.
Discounts include animal care employees, military, multiple pets and going claim-free. Referring a friend can also earn you $25. Additionally, you can add a wellness care rider to help with the expense of maintaining your pet's health.
Coverage includes: accidents, illnesses (including hereditary, congenital and chronic conditions), hospitalizations, surgeries, diagnostic tests, exam fees, x-rays, ultrasounds, medications, holistic care and alternative therapies and emergency care.
After the 12-month waiting period, coverage expands to include care for: intervertebral disc disease (IVDD), anterior cruciate ligaments, medial cruciate, posterior cruciate ligaments and cranial cruciate ligaments.
Plans start at $8.50 per month per cat and $22.50 per month per dog.
Highlights: $500 deductible, 90% reimbursement of fees for covered expenses, $5,000 annual limit for covered expenses and you can lower your monthly premium by setting a higher deductible or selecting a lower reimbursement percentage.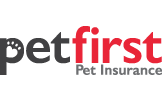 get started
securely through PetFirst Healthcare's website
Best For
Immediate Coverage
1 Minute Review
You've got health insurance for you and your family, but what about your dog or cat? PetFirst is part of the MetLife insurance family, and it offers pet insurance for dogs and cats. Founded in 2004, PetFirst pet insurance is underwritten by the Independence American Insurance Company.
PetFirst not only covers all breeds of dogs and cats, it protects pets of all ages. Puppies must be a minimum 8 weeks old to qualify. 
PetFirst has no networks, so you get to choose any vet you want. Be aware, however, that PetFirst is a reimbursement service, meaning you have to pay for services at the time of disbursement.
PetFirst allows you to take your pet to any veterinarian you choose, and plans start at just $15 per month for dogs and $9 for cats. The company's three different plans — Cost Conscious, Recommended and Additional Coverage — offer annual benefits of $2,000, $5,000 and $10,000,  respectively. Basic policies operate on an 80% reimbursement rate with a $250 deductible.
Best For
MetLife customers
Immediate coverage
Pros
Full coverage no matter your pet's age
Discount for multiple pets
Low deductibles for years with no claims
No age or breed restrictions
80% reimbursement rates
Cons
Extended waiting period for hip dysplasia
Routine wellness exams not covered
Pre-existing conditions not covered
Pet Insurance in Florida: An Overview
You only need to stop and look around you to notice an abundance of people with pets. A study by the American Pet Products Association (APPA) found that more than 67% of U.S. households included pets. Here's a look at some pet stats:
Number of households with pets: Approximately 3.6 million
Amount spent on pet bills annually: An average of $1,200 per year
Average cost of pet insurance per month: $17 for cats and $37 for dogs
What Does Pet Insurance Typically Cover?
Pet insurance usually covers medical costs if your pet suddenly becomes ill or if there's an accident. Pet insurance is usually for cats and dogs, but some companies offer insurance for other types of pets like birds, rodents and rabbits. Pet insurance is different from your own health insurance because it doesn't include routine exams and vaccinations.
There are 4 types of pet insurance plans:
Accident-only plans cover mishaps like injuries from being hit by a car or getting in a catfight.
Accident and illness plans cover the same mishaps but also cover illnesses such as infections and cancer. It's the most commonly purchased plan.
Insurance with embedded wellness plans offer the most complete care. Wellness care is added to accident and illness plans. Wellness care includes things like heartworm medication, dental care, cremation and burial.
Endorsements, also called riders, include specific additions to insurance like cancer or preventive care.
In the U.S., 98% of insured pets were covered either through an accident plan or insurance with an embedded wellness plan, according to the North American Pet Health Insurance Association (NAPHIA).
Get the Best Pet Insurance in Florida
Pets give so much — unconditional love, stress reduction, longevity and judgment-free companionship. It's no wonder you're devoted to them! You want them to live their best life with the best possible care. Pet insurance is one way you can give your pet your best without straining your finances.
The options for insurance are as varied as pets' personalities. Choose the option that best fits your pet and your pocketbook.
Frequently Asked Questions
What are the requirements for pet insurance?
Each pet insurance company has different requirements. Review the policy to ensure that your pets will fit into the policy's parameters.
Answer Link
What are the waiting periods for pet insurance?
The waiting period for pet insurance is generally 14 days.
Answer Link