Vanuatu-based LegacyFX has been in business since 2012 and has won multiple awards worldwide for its brokerage services. The broker uses the popular MetaTrader5 (MT5) software from MetaQuotes as its trading platform and benefits from all of the usual MT5 features, including automated trading. 
In addition to forex trading, LegacyFX gives you access to trade contracts for difference (CFDs) on spot gold, oil, cryptocurrencies, indices and stocks. LegacyFX has extensive resources for beginning traders and offers a variety of account types to fit the needs of traders at all levels of experience. 
LegacyFX provides its clients segregated accounts with negative balance protection, as well as free trading tools like indicators and trading signals. The broker also offers copy trading and algorithmic trading services. LegacyFX does not accept clients from the United States or Canada. 
Forex traders that want access to trade CFDs in multiple asset classes like spot gold and cryptocurrencies.
International traders benefit from LegacyFX's platforms and interface that can be accessed in English, Spanish, Arabic, German and Russian.
Beginning traders can take advantage of introductory educational resources through beginner to advanced trading courses.
MT5 trading platform
Accounts have negative balance protection and segregated from company assets
Over 200 trading instruments
Basic and advanced educational resources for traders at all levels of experience
Does not accept clients from the U.S. or Canada
High minimum deposit
LegacyFX Ratings at a Glance
LegacyFX Quick Summary
| | |
| --- | --- |
| Tradable assets | Over 400 tradable assets including major, minor and exotic currency pairs |
| Platform | MetaTrader 5 |
| Mobile app | Yes |
| Account minimum | $500 |
| Trading account types | 7 |
LegacyFX has a somewhat high minimum deposit compared to other forex brokers at $500. Nevertheless, the forex broker offers some of the lowest dealer spreads in the business, starting at 0.5 pips. LegacyFX guarantees the best exchange rate available for all trades executed for its clients with no re-quotes. 
Depending on the trading account type you choose, you can access variable or fixed spreads for major, minor and exotic currency pairs. The table below shows LegacyFX's major currency pair dealing spreads with margin requirements, minimum and maximum quantities for trades in units and lots, volume steps in units and lots, contract size, digits for currency quotes and variable target spreads for the 3 different account types: Platinum, Gold and Silver. 
Screenshot of LegacyFX's pricing table.
In addition to forex currency pairs, you can trade CFDs on stocks, commodities like gold and oil, cryptocurrencies, indices and stocks.
Because LegacyFX supports the MT5 trading platform, the forex broker already offers a platform that many forex traders are familiar with. In addition to LegacyFX's trading platform, other examples of its ease of use include:
Easy onboarding

Can sign up for a demo account in less than 10 minutes
User-friendly interface with detailed analysis and educational resources

MetaTrader5 software for desktop and mobile devices and is available in a web version that requires no downloading
Simple deposit and withdrawal methods
The MT5 software and the LegacyFX interface combine to make access easy for both experienced and novice traders
LegacyFX has extensive educational resources for traders from beginners to seasoned professionals. Educational resources that LegacyFX provides include:
Video library: The extensive video library covers a wide range of topics including, buying and selling and currency pairs for beginners, chance and risk, emotional trading, technical analysis, tutorials for MT5, calculating pips, and passive and aggressive trading.
In-depth courses: In-depth courses for beginners and advanced traders include CFDs and stocks, trading tools and trading strategies.
Ebooks: LegacyFX ebooks provide a wealth of information on markets and trading. Subjects include trading the market, beginners' strategies, trading psychology and various books on technical and fundamental market analysis.
Glossary: The LegacyFX website includes an extensive glossary with the terms and expressions relevant to forex trading.
In addition to its excellent educational resources, LegacyFX provides traders with basic and advanced trading tools including:
Trading signals: You can access live trading signals that employ some of the most popular technical analysis indicators like Williams %Return, Bull/Bear Power, the Relative Strength Index (RSI), Moving Average Convergence Divergence (MACD) and Stochastic RSI. The signals cover a wide range of tradable assets, as well as forex currency pairs.
Technical analysis: In this area of the broker's website, you can find video tutorials on daily market analysis and how to interpret charts on commodities, indices, stocks and currency pairs.
Market news: The latest market news can be accessed with direct links to trade the markets covered in the news reports.
Economic calendar: This feature shows all the important economic releases affecting the world's currencies so you can keep abreast of news that may impact your trading decisions.
Calculators: The LegacyFX website provides traders with several useful calculators that include a pivot calculator showing pivot points on exchange rates, a deal size calculator for money management and a Fibonacci calculator for in-depth technical analysis.
Data analytics: This useful feature gives you access to TradingView's premium analytics portal that includes real-time charts, fundamental data and a cryptocurrency market widget.
LegacyFX customer support staff can be reached Monday through Friday from 8 a.m. until 12 p.m. (GMT +3). You can reach several of the broker's departments directly through email including compliance, complaints, dealing, affiliates and support.
You can also contact its office in Vanuatu directly through email and phone. Under the "Call Us" area on the Contact Us page of the broker's website, links to the Customer Service and Dealing buttons seem to be disabled and directed to a blank page in both cases.
Email
Support@legacyfx.com
Compliance@legacyfx.com
Complaints@legacyfx.com
Dealing@legacyfx.com
Affiliate@legacyfx.com
info@allnewinvestment.com
Phone
Local Vanuatu number: 413 1 508 7455
Direct mail
Govant Building
Kumul Highway
P.O. Box 1276 Port Vila
Republic of Vanuatu
LegacyFX provides its customers with brokerage services for forex and CFD trading on gold, oil, cryptocurrencies, indices and major stocks. The broker supports the MT5 trading platform exclusively as its main trading platform and offers competitive dealing spreads starting at 0.5 pips.
You can choose from 7 different account types with different account minimums:
Standard: $500
Bronze: $1,000
Silver: $3,000
Gold: $5,000
Platinum: $10,000
Premium: $25,000
VIP: $50,000
No fees are charged for the first 6 accounts, but the VIP account is customizable and may carry certain fees. All of the account types include the trading academy, live support, daily signals, tips and updates, a private channel and access to commodity trading and a swap-free account.
The premium account type offers platinum sessions and advanced mentoring, while the platinum account provides a dealing room direct line and trading plan assistance. The gold account gives you access to the direct dealing desk, personal success goals and basic mentoring counseling, as well as a VIP EU Mastercard credit card.
The silver account gives you access to stock trading, trading psychology evaluations and protected trades. The features mentioned for the silver, gold, platinum, premium and VIP accounts are not available in the standard or bronze accounts.
The LegacyFX mobile app is available for Android and iOS devices and is basically the MT5 platform on a mobile device. The app's features include:
One-click trading: You can open a position with just a click on your mobile device.
Crypto trading: MT5 now supports crypto trading with new and unique features.
Expanded technical analysis tools: MT5 now lets you pick from 21 different time frames and 9 additional techniques for structuring charts.
Optimized strategy tester: Expert advisor (EA) addons and software can be tested with detailed result presentations.
Improved EAs: Integrated Metaquotes Language (MQL) forex market product tabs for EAs are available.
Economic calendar: An important feature for any forex trader.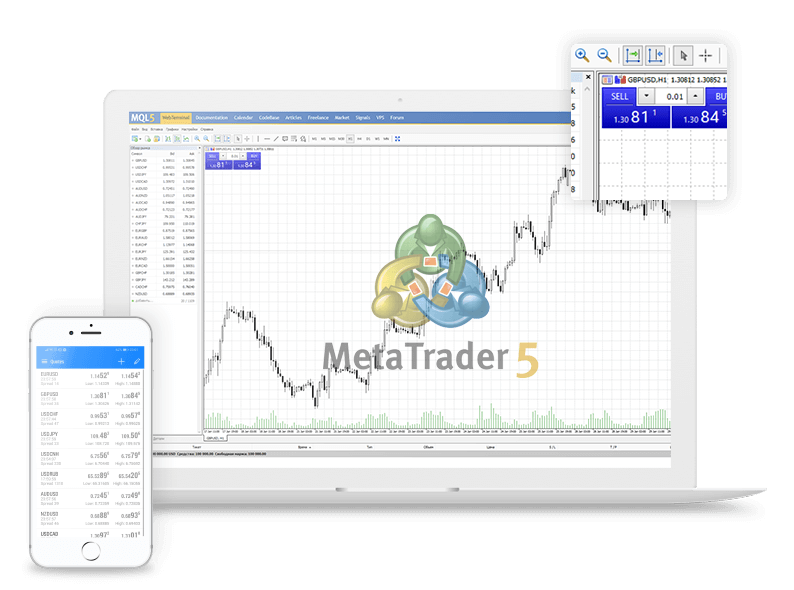 LegacyFX desktop and mobile MT5 applications.
Despite being a relative newcomer on the online forex broking scene, LegacyFX has comparable services to many well-regarded brokers that have been around much longer. Trading conditions with LegacyFX are suitable for both beginner traders and experienced retail traders.

One of the drawbacks of LegacyFX is that it doesn't accept U.S. or Canadian clients. On the plus side, the firm does offer decent educational materials for novices, as well as both forex and CFD trading on a variety of asset classes that should suit most traders. 
You can also check out the appropriateness of LegacyFX's services and its supported MT5 platforms for your needs by opening up a demo account with the broker before funding a live account.
User Reviews
How do you use this product to boost your finances?
It's all a scam , I invested 90,750 US dollars with scam broker FXG trade and never got my money back and they kept asking for more which I couldn't meet up with their demands, so they never got back to me anymore and i was so desperately in need of help
How do you use this product to boost your finances?
To whom it may concern This is my experience with the fake binary options broker, I traded with 365-fx binary options. I wanted to earn some money to pay for some bills so I invested $56,000, these brokers said I will be able to withdraw about $85,270 to
How do you use this product to boost your finances?
AM GLAD ABOUT THE SUCCESS STORY I GAINNED FROM FINANCE CHARGE BACK,A bunch of scammers. Stay away. They got my funds and were playing games for days. Until, I got some people involved(Finance charge back via google). Customer service non existent.
How do you use this product to boost your finances?
AM GLAD ABOUT THE SUCCESS STORY I GAINNED FROM FINANCE CHARGE BACK,A bunch of scammers. Stay away. They got my funds and were playing games for days. Until, I got some people involved(Finance charge back via google). Customer service non existent.
How do you use this product to boost your finances?
so far so good, profesional broker
Submit Your One Minute Opinion
Get a Forex Pro on Your Side
FOREX.com, registered with the Commodity Futures Trading Commission (CFTC), lets you trade a wide range of forex markets with low pricing and fast, quality execution on every trade. 
EUR/USD as low as 0.2 with fixed $5 commissions per 100,000
Powerful, purpose-built currency trading platforms
Monthly cash rebates of up to $9 per million dollars traded with FOREX.com's Active Trader Program