Trading can be confusing already, but pile on company research, keeping up with moving markets, and breaking news can add even more stress on top of a trader's day. Luckily, using Benzinga Pro can alleviate all these stresses in one easy-to-use platform. In this blog, we'll go over how to use Benzinga Pro news to your advantage by explaining how to use the Newsfeed, Squawk, Watchlists, and Movers tools.
How to Use the Benzinga Pro Newsfeed
The Newsfeed is a core of Benzinga Pro. This tool allows you to keep up with the market-moving news. Benzinga Pro's newsfeed is an essential tool for day traders. In order to be a successful trader, you need to keep up with the news that is moving the market
What's in the Newsfeed?
The Newsfeed allows you to filter out different sources of news depending on what you're interested in and your trading strategies. It also includes desktop notifications that notify you of new market news. Overall, this is your go-to tool to get real-time news that best suits your trading style and interest.
Sources
Sources consist of different types of news that come into Benzinga Pro. This consists of Benzinga Signals, Benzinga Wire, InvestorsHub NewsWire, Juju Press in English, PRConnect Newswire, Partner Links, Press Releases, and SEC Filings.
Another main feature is the desktop notifications. Customizable to the filters you set, you'll get notified of every news item. For those using PC's, you'll be notified on the bottom right of your screen and Macs on the upper right.
Lastly, there's the Details tool, which allows you to see more detailed information on a specific stock. It will include the change and percent change of that stock from yesterday's close, a calendar layout, chart with different time aggregations, financials (quarterly or annual), peers, and other key pieces of data. This is particularly helpful when researching different companies.
So, now you may be wondering how you filter your Newsfeed workspace to be personalized to your trading strategy?
How Do I Use the Newsfeed?
1. To create a new Workspace you'll click the "+" button in the upper right-hand corner of the page. This will open up a default workspace where you can upload a new Newsfeed by clicking on the "Newsfeed" icon. This default Newsfeed workspace will give you an abundance of all news on the market currently.
Clicking on the "Newsfeed" button on the left-hand toolbar and clicking "in workspace" will open up another newsfeed workspace giving you the option to customize your newsfeed to your liking. The benefit of having these two workspaces open is that you can compare all the market news to your customized Newsfeed.
Tip: Organize the different sources of news you may be receiving. You can click on the news source and a color slider will appear allowing you to color-code the different sources. Anytime you go back to your main newsfeed everything will be easily identifiable in terms of what's being reported.
2. In order to get to the Details tool, hover over any ticker symbol and you'll see a chart appear. This chart is then loaded into the details tool on the right-hand side of your computer giving you an overview of that stock.
Click here to start your free, two-week trial of Benzinga Pro (no credit card required).
How to Filter Newsfeed:
There are a couple of different ways you can filter your Newsfeed:
1. Categories Filter: This filter is opened when opening up a second newsfeed workspace. At the top of that workspace click on "categories" and select the different sections you'd like to monitor.
2. Watchlist: You can filter your Newsfeed to only display stories for stocks that are on a particular watch list. This is beneficial for those with larger baskets or stocks that need to be monitored and beneficial because it reduces the amount of noise that can come from other news reports.
3. Desktop Notifications: Not only does this notify you of real-time market news. You can also have it alert you of specific news that you may be tracking.
4. Stock Filters/Keyword Filters: You'll notice a search bar towards the top of your workspace, above your lists of stocks. You can filter your Newsfeed by searching for particular symbols or keywords that only show up in those certain reports.
Other Ways to Get News in Benzinga Pro
Get Audio News with Squawk
The Squawk tool gives you key headlines and breaking news in audio form. This helps you save time and screen space when you turn it on and let it play in the background. Our newsdesk only Squawks the most important news you need to know between 6 a.m. to 6 p.m.
On the left hand toolbar hover over the "Squawk" icon and click on the blue play button. You are also able to mute and adjust the notification sound.
Find Market Movers using the Movers Tool
This tool is what you can use in order to create your Watchlists, and it is great for identifying gainers and losers.
In order to create your Watchlists:
First, create a new workspace or open it in your current workspace. Second, click on the Movers icon. On the left-hand toolbar click on the "Details" icon and then "In workspace." This will open a Details workspace allowing you to apply different filters.
This tool includes different filters such as gainers & losers, just gainers, or just losers. You can also filter by session, including pre-market, regular and after hours, and period, which allows you to see what's moving over different time frames. For example, Session with no added criteria will just show you the change and percent change since yesterday's close.
You can also filter it down further to see a change in 15 minutes, 30 minutes, and more. There is also a sector filter that allows you to see what's moving in a particular sector. Lastly, market caps let you customize by market cap and prices let you filter by the price of the stock.
If you click on the "columns" icon on the right-hand side of the newsfeed workspace, you'll get a window that allows you to add additional filters, such as change and change %. If you click on the Details tool, it will explain why that stock is moving or not moving.
Get Alerted to Signals in the Market:
The Signals tool is used to alert you of price or volume changes in the market. Signals allow you to filter your results by a variety of different criteria. Some of the main filters commonly used:
1. Price Spikes: This will notify you of stocks that are pricing up or down
2. Option Activity: Shows you large and unusual options trades that happen frequently.
3. Block Trades: Notifies you of large purchases or sells of a particular stock.
4. Halt or Resume: Explains why a stock has halted and updates you when it's resumed.
5. Opening Gap: Alerts you if any stocks have opening gaps compared to the average true range
6. Highs and Lows: There are 3 different Signals for this particular filter. A Session High/Low is a signal created any time a stock is making a new high/low. A Day High/Low shows you a stock that has 3 consecutive highs/lows in under a 2 second period. Lastly, a 52 week high/low shows you stocks that have made a 52 week high/low.
There are additional filter options towards the top of the tool where you can select "add a filter" and here you can create your watch lists, amongst many other things like securities and market caps.
Final Thoughts:
Benzinga Pro Newsfeed is the perfect tool for those who like to keep all their information in a clean and neat platform without having to have cluttered tabs and icons all over your desktop. Additionally, Benzinga offers easy to follow tutorials and blog posts, like this one, that explains in-depth each tool Benzinga Pro offers. This offers an opportunity for beginning traders while also allowing you to grow into an expert trader.
Click here to start your free, two-week trial today, so you can see how Benzinga Pro can help you capture news catalysts!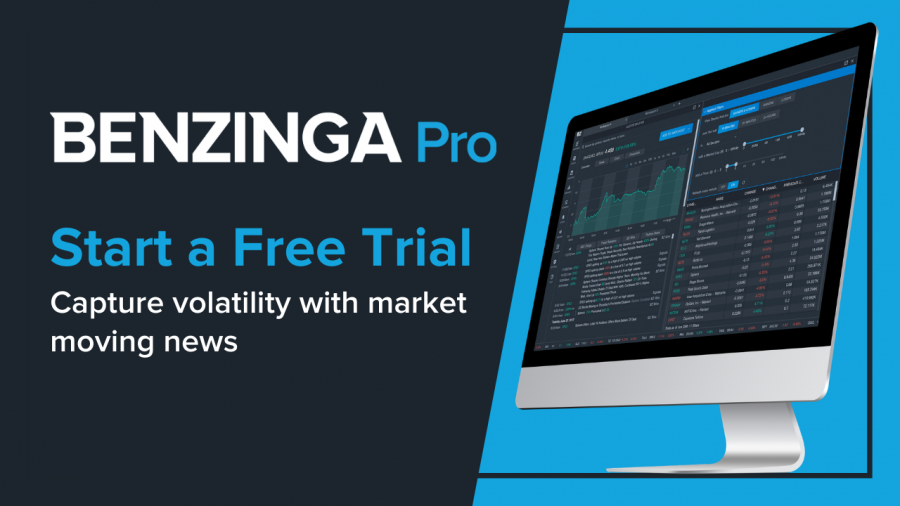 Disclaimer: Benzinga is a news organization and does not provide financial advice and does not issue stock recommendations or offers to buy stock or sell any security. Benzinga Pro is for informational purposes and should not be viewed as recommendations. Benzinga Pro will never tell you whether to buy or sell a stock. It will only inform your trading decisions. You can find our full disclaimer located here.