Want to jump straight to the answer? Hodlnaut now offers up to 13.86% APY on eight cryptocurrencies namely BTC, WBTC, ETH, DAI, USDC, USDT, UST, and LUNA. They have also revised their interest rates. You can refer here for more information.
With inflation rates climbing over 7% in 2022, investors are looking for ways to outpace inflation with their investments. Decades ago, investors turned to gold as a safe haven to store value in inflationary times. Now, however, more people are turning to Bitcoin to store value in a scarce asset that is accepted globally. While holding Bitcoin may be a good investment strategy alone, there are ways to grow your portfolio faster than simply holding digital assets. The easiest way is to earn interest on Bitcoin, which you can do on several investment platforms today.
Learn how you can start earning interest on Bitcoin now.
Step 1: Open a crypto account.
The most common way to earn interest on Bitcoin is through a savings account with a cryptocurrency lending platform. These platforms lend bitcoin to institutional and retail investors and make investors collateralize their loans with cryptocurrency in case they default.
Some popular crypto accounts that let you earn interest on Bitcoin are BlockFi and Nexo.io. Nexo.io offers the highest interest rate at 8% APY.
What's more, Nexo currently has a promotion that gives new users free cryptocurrency for signing up. The promotion bonuses scale up with the amount one deposits, starting at a $10 bonus for users that deposit $100 and topping out at $100 in free crypto for users that deposit $1,000 or more on the platform.
Alternatively, you can use Bitcoin on Ethereum's blockchain – Wrapped Bitcoin (WBTC). You can earn interest on Wrapped Bitcoin using many services on Ethereum's blockchain, and you don't even need to make an account to get started. Once you connect your Ethereum wallet to a decentralized platform like Compound or Aave, you can start earning interest on your Wrapped Bitcoin.
For beginners, cryptocurrency lending platforms are the easiest way to earn interest on your crypto. All you need to do is sign up for an account, and once you've funded your account, you can start earning interest. Most of these accounts don't have minimum lockup times, so you can pull out your Bitcoin at any time. A centralized exchange like Hodlnaut makes it easy for beginners to start earning interest on their Bitcoin.

Best For
Crypto owners who don't want to be active investors
1 Minute Review
Hodlnaut's stated mission is to help individual investors get the most out of their cryptocurrencies. The company partners with institutions like Fireblocks, Jumio, Nexus Mutual and Okcoin to make stable crypto investing possible.
Best For
Anyone who wants to save for the future
Crypto owners who don't want to be active investors
Investors looking to diversify their portfolios
Pros
Quality interest rates for savings accounts
Easy navigation and a powerful mobile app
Information for the novice crypto owner up to the advanced trader
Cons
Not FDIC or SIPC insured
Customer service team isn't available via phone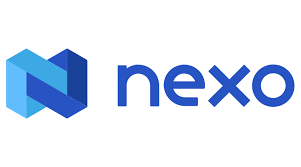 Best For
long-term cryptocurrency investors
1 Minute Review
Nexo is a unique lending platform that allows you to earn interest on your cryptocurrency investments. Interest rates vary by distribution method and coin, but you can expect to earn between 6% and 12% APR. Nexo is based in Switzerland, which makes it less vulnerable to increasing U.S. regulation of crypto lending platforms.  
Nexo also allows you to take out loans based on the amount of cryptocurrency in your account without selling your coins and buying them back. Interest rates for loans begin at 5.90% APR. Though you cannot currently buy or sell cryptocurrencies through the Nexo platform, the crypto savings account provider offers a high-yield method for investors to earn money on idle coins and fiat. 
Best For
Long-term cryptocurrency investors
Those who already hold a stablecoin or alt-coin
Beginners who are new to cryptocurrency savings accounts
Pros
High-yield savings accounts earn up to 12% interest on coins and fiat currencies
Comprehensive mobile app makes management simple
Advanced security features and insurance
Cons
Fewer educational resources than some competitors
Step 2: Compare interest rates.
Depending on the platform you use, the interest rate you'll receive in your Bitcoin savings account will vary. Most platforms let you earn between 3% to 8% annual interest rate on Bitcoin, but some platforms like BlockFi have tiered interest rates depending on how much Bitcoin you deposit.
For example, you'll earn 6% interest on up to 2.5 bitcoin, but you'll only earn 3% interest on a deposit over 2.5 bitcoin. There's no minimum amount to start earning interest on your bitcoin, and you can deposit as much as you want into your BlockFi account.
Most of these interest rates are floating rates, meaning they change with market supply and demand. Most interest rates don't fluctuate all that much, but there can be fluctuations in rates from time to time. It's a good idea to monitor the interest you're earning to make sure you're earning the highest interest rate possible.
Step 3: Add Bitcoin to your portfolio.
Some cryptocurrency lending platforms like BlockFi let you directly buy cryptocurrency via wire transfer from your bank. To do this, you'll need to add your bank account number and routing number to your account. Once you've added your banking information, you can buy bitcoin and start earning interest.
Other platforms, like Nexo.io only let you deposit cryptocurrencies on its platform. If you don't already own bitcoin, you'll need to make an account with a cryptocurrency exchange.
Some easy to use exchanges that you can buy bitcoin with a bank account are eToro and Coinbase. These exchanges have mobile apps that make it easy to manage your crypto on-the-go.
If you choose to earn interest on Wrapped Bitcoin, you can buy WBTC on Coinbase and send it to your Ethereum wallet of choice. Good software wallets to use for Ethereum are Coinbase Wallet and Metamask, as they're easy to use with decentralized applications.
Once your WBTC is deposited into your Ethereum Wallet, all you need to do is connect your wallet to a program like Compound or Aave to start earning interest on your Wrapped Bitcoin.
Step 4: Earn interest.
Once you've deposited your funds into an interest bearing account, you should begin earning interest right away. Depending on the amount of bitcoin you deposit and the platform you use, the interest rate you receive from your savings account will vary.
Since interest rates vary between 3% to around 10%, it's a good idea to keep your funds in the savings account for the long term if you want to earn any significant amount of interest in bitcoin.
How Does Compound Interest Work for Bitcoin?
There are 2 main types of interest you can earn from a savings account: simple interest and compound interest. Simple interest only earns interest from your principal investment, while compound interest earns interest on your principal investment plus previously earned interest. Because of this, compound interest grows your account at a faster rate than simple interest.
Compound interest is added to your account at certain intervals specified by the savings account you invest with. The shorter the time interval is, the more you will earn from compound interest. This is because you'll start earning extra interest on your previously earned interest as soon as it's deposited into your savings account.
BlockFi offers compound interest that's deposited into your account on a monthly basis. Other platforms offer even shorter intervals for compound interest; Nexo.io offers daily compound interest. 
While shorter time intervals will grow your portfolio faster, there is not a huge difference in earning potential between compound interest that's deposited weekly and daily. Intervals for compound interest are much more important when the interval is quarterly or monthly, as the interest you earn in this time will be much more than the daily or weekly interest you earn.
Pros and Cons of Earning Interest in Bitcoin
A major benefit of earning interest in Bitcoin is the high interest rates you can receive. While most traditional savings accounts offer less than 1% annual interest, most bitcoin savings accounts offer interest rates at least 5 times that of traditional savings accounts. And interest is paid in Bitcoin, so if the value of bitcoin appreciates so will the interest you've earned.
The biggest risk of using Bitcoin as a means of earning interest is the volatility of the cryptocurrency's price. While you can earn 6% interest on your bitcoin, if the price of bitcoin falls just 6% then the USD value of your account will be worth the same after a year of investing. If you believe Bitcoin's price will rise in the long term, then an interest bearing bitcoin account may be a good investment for you.
Trading Bitcoin vs Earning Interest
As a Bitcoin investor, you'll need whether you're going to trade or HODL your bitcoin. Trading your bitcoin is another way to accumulate more cryptocurrency, but you risk losing your investment to the market.
With the prices of cryptocurrencies continuing to be volatile, trading crypto is a high risk strategy. Instead many investors who believe in Bitcoin simply hold their crypto to speculate on its value. If you plan to hold your Bitcoin over the long term, earning interest is a great low risk way to increase your bitcoin position.
Frequently Asked Questions
Can I get free Bitcoin with a crypto interest account?
You can earn free bitcoin with BlockFi by referring friends with your referral code. For each person who signs up with your referral code and deposits at least $100 into their interest bearing savings account, you'll receive $10 of free bitcoin.
Answer Link
What's the difference between Bitcoin and Wrapped Bitcoin?
Bitcoin and Wrapped Bitcoin hold the same value because they're tied to the same asset. While Bitcoin is the original cryptocurrency on the Bitcoin blockchain, Wrapped Bitcoin (WBTC) is a token on Ethereum's blockchain that is pegged to the price of Bitcoin. Wrapped Bitcoin can be used with smart contracts on Ethereum's blockchain, allowing you to earn interest on WBTC without a centralized 3rd party to manage your funds.
Answer Link
Explore More: BEST CRYPTO SAVINGS ACCOUNTS FOR EARNING INTEREST