If you're invested in cryptocurrency, odds are you could be earning interest on your crypto assets. This is a great way for investors to accumulate more cryptocurrency, as the interest earned on crypto is paid in the cryptocurrency token you hold.
There are tons of platforms that allow you to earn interest on crypto, and you could be earning 5% to over 25% annual interest on your holdings. Learn how to earn interest on altcoins now.
Step 1: Compare interest rates.
The 2 major ways you can earn interest on altcoins are through centralized lending platforms and decentralized finance (DeFi) protocols. Centralized lending platforms are great for beginners, as they're relatively straightforward to use. Some popular platforms that offer crypto investors interest bearing accounts are Nexo
and BlockFi.
Since the interest rate you earn differs based on the cryptocurrency you want to earn interest on, you should compare the interest rates on these platforms before investing in an interest bearing account.
Interest Rates on BlockFi & Nexo
BlockFi offers up to 5% interest on Bitcoin, 4.5% interest on Ethereum and 9.3% interest on USDT. The platform has different tiers, so if you invest a large amount of capital on BlockFi, you won't be able to earn as high rates.
Of these 2 platforms, Nexo has the highest interest rates on cryptocurrencies. The platform offers 8% annual interest on Bitcoin and Ethereum, and you can earn up to 12% interest on stablecoins. The interest is paid daily, so you'll be earning compound interest with no minimum lock up time.
DeFi interest rates are generally higher than these cryptocurrency lending platforms, but there's more of a learning curve associated with using DeFi. You'll need a crypto wallet that can connect to Ethereum smart contracts. Metamask is a popular choice since it's secure and simple to use.
The most popular DeFi exchange where you can earn interest on altcoins is Uniswap. Liquidity providers on Uniswap stake their tokens in a smart contract to earn trading fees, and some pools net investors over 25% annual interest.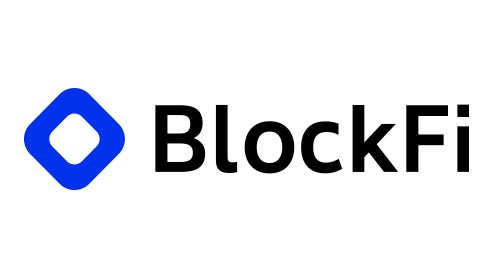 1 Minute Review
Maybe you think cryptocurrency is the future, or perhaps you were swept up in the initial waves of Bitcoin. BlockFi may be your next step if you're ready to evolve as a crypto investor.
Whether you're a native crypto user or curious enough to start investing, BlockFi seeks to bring institutional-grade financial products to crypto markets that often face restricted access. It strives to bring clients low-cost, simple applications designed to maximize the potential of crypto assets. Learn more in our BlockFi review.
Best For
Crypto native clients
Crypto curious clients
Pros
Mostly fee-free platform
Market-best interest rates
Earn interest, trade and borrow from a centralized hub using the BlockFi app
Cons
Mostly restricted to those with a base knowledge of cryptocurrency
No dedicated relationship with an investment advisor, so best for those who have a solid handle on crypto trading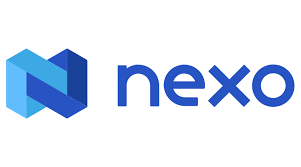 Best For
long-term cryptocurrency investors
1 Minute Review
Nexo is a unique lending platform that allows you to earn interest on your cryptocurrency investments. Interest rates vary by distribution method and coin, but you can expect to earn between 6% and 12% APR. Nexo is based in Switzerland, which makes it less vulnerable to increasing U.S. regulation of crypto lending platforms.  
Nexo also allows you to take out loans based on the amount of cryptocurrency in your account without selling your coins and buying them back. Interest rates for loans begin at 5.90% APR. Though you cannot currently buy or sell cryptocurrencies through the Nexo platform, the crypto savings account provider offers a high-yield method for investors to earn money on idle coins and fiat. 
Best For
Long-term cryptocurrency investors
Those who already hold a stablecoin or alt-coin
Beginners who are new to cryptocurrency savings accounts
Pros
High-yield savings accounts earn up to 12% interest on coins and fiat currencies
Comprehensive mobile app makes management simple
Advanced security features and insurance
Cons
Fewer educational resources than some competitors
Step 2: Open a Crypto Interest Account
If you decide to open an account with a centralized cryptocurrency lending platform, you'll need to create a password and enter your email to create an account. Most likely, you'll also need to verify your identity for tax purposes.
With DeFi protocols, you just need to connect your Ethereum wallet to the website, and you're ready to go. Your unique crypto wallet address replaces the need to make an account, letting you anonymously earn interest on your crypto holdings.
Step 3: Add altcoins to your portfolio.
If you already own crypto and want to earn interest on it, then you can skip this step. If you don't own crypto, you'll need to make an account on a cryptocurrency exchange to purchase your altcoins. Before deciding which altcoins to earn interest on, you should consider both the future value of the cryptocurrency and the interest rate offerings for that particular crypto.
Popular exchanges to buy altcoins include Coinbase, Binance and Gemini. These exchanges support many cryptocurrencies to invest in, but Binance has the widest selection of tokens. Once you've made your purchase, you'll need to send your crypto to your interest bearing account using your crypto address.
Step 4: Earn interest.
Once you have invested in an interest bearing account, you'll typically start earning interest right away. Most interest rates in the cryptocurrency industry are floating interest rates, so they're subject to fluctuation. Not only should you monitor these interest rates, but you should follow the cryptocurrency's price to know whether or not you're profiting in terms of fiat currency.
How Does Compound Interest Work for Altcoins?
Most cryptocurrency accounts that earn interest have compound interest rates. Compounding interest adds your accrued interest in certain intervals, usually daily, weekly or monthly. Once this interest is credited to your account, you'll be earning interest on your previously accrued interest.
The interest you earn will be paid in the cryptocurrency that your account is funded with. Since crypto is so volatile, your initial investment may fluctuate based on market conditions. It's likely that the change in price of the cryptocurrency you fund your account with will have a larger impact on your portfolio's value than the interest you earn on these platforms.
Best Altcoins in 2021
There are plenty of good altcoins with promising returns in the near future. Before putting your life savings into a cryptocurrency like DOGE, you should consider investing in some up and coming cryptocurrencies with huge market potential.
Some popular subsectors of crypto are DeFi and NFTs. NFT related cryptocurrencies like Enjin and DeFi tokens like Uniswap and Aave have shown better returns than most cryptocurrencies, and they haven't shown signs of slowing down.
Pros and Cons of Earning Interest in Altcoins
Since altcoins are typically higher risk investments than Bitcoin or Ethereum, earning interest in altcoins is also high risk. Although the interest your earning isn't inherently risky, the price action of the cryptocurrency is.
Even if you earn 10% annual interest, a 10% dip in the altcoin you're invested in would decrease your portfolio's value significantly. Because of this, it's a good idea to earn interest on an altcoin that you see long term growth potential in.
Is It Worth Earning Interest on Crypto?
Earning interest on your crypto is a good choice for most cryptocurrency investors. With no minimum lock up times, high interest rates and easy to use interfaces, earning interest on your crypto should be a no brainer.
However, there are a few opportunity costs to consider before putting your crypto assets into an interest bearing account. For one, your assets will be a bit less liquid, so making quick trades to other cryptos will be harder to do efficiently. There are also security risks associated with these lending platforms, and although small, your funds would be stored more safely in a hardware wallet.
Frequently Asked Questions
Can I get free altcoins with a crypto interest account?
Most platforms don't offer free altcoins with a crypto interest account. BlockFi has a referral program, and you can earn $20 in Bitcoin for each friend you refer to its platform. If you so desire, you can convert this bitcoin into an altcoin of your choice using an exchange like Coinbase.
Answer Link
Are there other ways I can earn cryptocurrency?
There are plenty of ways to earn cryptocurrency other than opening an interest bearing account with a cryptocurrency lending platform. Decentralized finance (DeFi) protocols pay crypto tokens to liquidity providers, and these rewards can be significantly higher than the interest you can earn from loans. The rewards fluctuate with the number of transactions on the exchange, but liquidity providers can earn anywhere from 10% to 30% annually.
Answer Link