Every time you think about cryptocurrency, the first thing that comes to mind is Bitcoin. The world's first-ever cryptocurrency was created back in 2008. By 2011, the value of Bitcoin had already reached the $1 mark in April, jumped to $32 in June and bottomed out at $2 in November.
Today, Bitcoin is valued at over $55,000. It's no wonder everyone is trying to get a piece. One of the easiest ways of getting your hands on Bitcoin is by purchasing it. You can buy Bitcoin using a credit card if you don't have cash. Keep reading to find out how to buy Bitcoin with a credit card.
Steps to Buy Bitcoin with a Credit Card
Choose your broker. 

The first thing any aspiring Bitcoin investor needs is an exchange account. These are provided by brokers. Cryptocurrency brokers are financial institutions that facilitate the buying and selling of crypto. The buyers and sellers are charged a fee for using the platform. 

Always shop around and compare different brokers before committing to one. First, look out for solid financial backing. That way you know your Bitcoin will be safe. Other factors to consider include, security features, customer support, fees, commissions, minimum account balance, ease of withdrawal and the signup process.

Open an online account.

Once you find a broker that fits your needs, the next step is to open an account. The signup process of a broker is usually an indicator of their reliability. A common red flag is when the site asks you to deposit large sums of money. 

While each exchange platform has different rules, the process of opening an online account is similar across the board. The first step is to provide your personal information. For some accounts, all you need is a name and email address. After entering these details, you'll be asked to verify your email address via a link.
You will also need to undergo the know your customer (KYC) process. This is an extensive identification process where you're asked to provide proof such as government IDs and biometrics. Once all this is sorted out, you're almost done. All that's left is adding a payment method for deposits and withdrawals. You either link it to your bank or credit cards. 

Link your credit card.

If you're planning to buy Bitcoin with a credit card, you'll have to link your online account to your credit card. The process is a lot easier than most people expect. However, this is only an option if your broker accepts credit cards. Another hurdle is that some card issuers prohibit the use of their cards for the crypto transaction. 

After checking with both the card issuer and the broker, you can proceed. The first thing you'll need to do is ensure you have an active credit card. Under the preferred method of payments, you can select credit cards instead of banks or wire transfers. Once the credit card details are confirmed you're in business.

Get a wallet (optional).

In addition to your exchange account, you'll need safe storage for your assets. Unlike conventional wallets, a bitcoin wallet doesn't store cryptocurrency. Instead, it holds the keys needed to access your bitcoins — otherwise known as private keys. Users can choose from the following types of wallets.

Hot wallets: These are wallets that run on devices connected to the internet such as mobiles, laptops or PC. Although convenient, hot wallets come with a higher risk than cold wallets. We recommend the Trezor One wallet. In addition to being affordable, it also protects your private key from hackers and keyloggers.

Cold wallets: They are also called hardware or offline wallets. The private key is usually stored in the software. Since it's not connected to the internet, users can view their portfolios without risking security breaches. We recommend checking out Coinbase wallets.

Buy your bitcoins.

Once you've set up the exchange account, payment method and wallet, you can buy Bitcoin with the click of a button. To buy some you simply put an order with your broker. You'll have to choose the currency of choice. Most people prefer to trade in USD, but you use any of the major currencies in the world. Enter the amount of Bitcoin you want to buy.

The last step is previewing the information to make sure it is correct. If you are satisfied, you should click buy to complete the purchase. You can move the Bitcoin to a wallet for safe storage after making the purchase. The stored Bitcoin is yours to do with as you please.
Where You Can Buy Bitcoin
Where You Can Store Bitcoin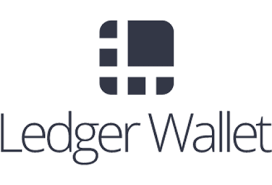 buy now
securely through Ledger Hardware Wallet's website
1 Minute Review
Launched in 2014, Ledger has transformed into a fast-paced, growing company developing infrastructure and security solutions for cryptocurrencies as well as blockchain applications for companies and individuals. Born in Paris, the company has since expanded to more than 130 employees in France and San Francisco.
With 1,500,000 Ledger wallets already sold in 165 countries, the company aims at securing the new disruptive class of crypto assets. Ledger has developed a distinctive operating system called BOLOS, which it integrates to a secure chip for its line of wallets. So far, Ledger takes pride in being the only market player to provide this technology.
Best For
ERC-20 tokens
All experience levels
Pros
Easy to set up and use
Supports more than 1,500 different digital assets
Tamper proof
Portable
Long-lasting battery
Bluetooth connectivity features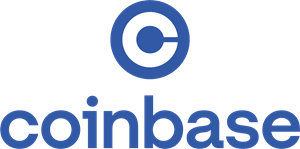 1 Minute Review
Coinbase is one of the Internet's largest cryptocurrency trading platforms. From Bitcoin to Litecoin or Basic Attention Token to Chainlink, Coinbase makes it exceptionally simple to buy and sell major cryptocurrency pairs. 
You can even earn cryptocurrency rewards through Coinbase's unique Coinbase Earn feature. More advanced traders will love the Coinbase Pro platform, which offers more order types and enhanced functionality.
Though Coinbase doesn't offer the most affordable pricing or the lowest fees, its simple platform is easy enough for complete beginners to master in as little as a single trade.
Best For
New cryptocurrency traders
Cryptocurrency traders interested in major pairs
Cryptocurrency traders interested in a simple platform
Pros
Simple platform is easy to operate
Comprehensive mobile app mirrors desktop functionality
Coinbase Earn feature rewards you with crypto for learning about available coins
Cons
Higher fees than competitors
What You Can Do With Your Bitcoin
The popularity of Bitcoin has made it one of the most recognized cryptocurrencies in the world. You can virtually do anything from making purchases to investing. Most people either invest long-term or trade to take advantage of short-term market fluctuations. Here is a summary of what you can do with your Bitcoin.
Trading: You can trade your Bitcoins the same way people trade stocks. It involves speculation on future prices and taking advantage of any fluctuations. You can choose to be a day or trend trade.
Invest: Rather than speculating, you can hold onto your Bitcoins as an asset. With the price expected to keep rising you may make more profits as compared to short-term trading. However, ensure your Bitcoin is safe.
Buys goods and assets: You can use Bitcoin to buy goods and services like you would with normal currencies. More and more organizations are accepting Bitcoin as a valid payment. You can buy anything from an app to furniture. And with the rollout of Bitcoin reward visa cards, you can earn cash back with every purchase.
Security on Buying Bitcoin
Cryptocurrencies are notorious for being highly volatile. Bitcoin has had its fair share of volatility in the past. However, the value has since stabilized. It's unlikely you will lose your investment overnight due to volatility.
Unfortunately, the same cannot be said about theft and scams. Hacking and cyber theft are the biggest risks to your Bitcoin. Security tips include keeping your account information private, encrypting your data and using a secure internet connection.
Commissions and Fees
Brokers make their money by charging their users commissions and fees for various transactions. Fees are generally calculated in 2 ways. It either be a flat fee per trade or a percentage of the volume traded over 30 days. Usually, the more you trade, the lower the fees charged per transaction. Other fees charged include miner, taker and maker fees.
Buying Bitcoin with a credit card attracts more fees and higher commissions. If the transaction is processed as a cash advance as most banks do, expect to pay a cash advance fee on top of any transaction fees charged. Find out all the fees you could be facing before going ahead with the purchase.
Monitor your Bitcoin
Holding your Bitcoin for the long haul is one way of growing your portfolio. However, it doesn't mean you should dump them and forget about them for a year. Since cryptocurrency is unregulated, the value can change overnight. The fluctuations can present you with an opportunity to make a killing or limit further loss. You can stay on top of things by monitoring your Bitcoin regularly.
You can do this by checking your account and transaction notifications every day. However, this can be tedious especially if you have a large portfolio. The best way to monitor your Bitcoin is by investing in a portfolio tracker. These are apps, software and websites that inform value changes on all your portfolios.
Best For
Anyone Paid in Crypto
Spend Your Crypto With a Credit or Debit Card
Note: Non-US users only. When you have a heafty crypto balance, you might want to do more than monitor it. You can use a crypto debit card like Embily to spend online or in the store.
With Embily you get both a plastic and a virtual card. You pay low monthly fees, and the cards themselves are more than affordable.
Once you use Embily, you can track your purchases through the website. Plus, you can connect your Embily card to your Apple Pay or Google Pay wallet for touchless payments in the store. With 24/7 live chat support, you can also get help any time you have an issue. This not only gives you access to your cryptocurrency, but it also prevents you from forgetting about your many crypto holdings.
Potential for Gain
Buying bitcoin with your credit card is one of the cheapest routes to Bitcoin ownership. If done correctly, it has the potential to bring great fortunes. However, it also has its downside. You risk losing everything and permanently damaging your credit rating.
Frequently Asked Questions
Which credit cards allow Bitcoin purchases?
Not all credit cards authorize the purchase of Bitcoin. Most card issuers don't allow in the name of protecting their clients from scammers and market volatility. Credit cards provided by crypto exchanges like Binance, Coinbase and Gemini can be a good place to start.
Answer Link
Is it safe to buy Bitcoin with a credit card?
Buying Bitcoin with your credit card is perfectly safe provided you adhere to the security protocols. However, you should only do it with consent from the bank. Otherwise, you risk facing fees from both the payment network and the card issuer. Credit purchases are also not a good idea if you plan to trade anonymously.
Answer Link
Related content: How to Buy Bitcoin in the UAE