Want to jump straight to the answer? You can buy AMP on Gemini and Coinbase!
Amp (AMP) is a digital collateral token that aims to make instant, irreversible transactions possible. Amp supports a wide range of protocols and use cases, including the Flexa Network.
If you're interested in learning more about AMP and adding this token to your portfolio, our beginner's guide will make investing easier.
What is Amp?
AMP is an ERC-20 token. An ERC-20 token is a project built using the Ethereum blockchain. Independent ERC-20 projects can be used to power a variety of protocols, using Ethereum's smart contract system to execute agreements according to predefined characteristics. ERC-20 tokens have the benefit of a wider range of storage options and more compatibility between projects when compared to independent blockchain projects like Bitcoin and Litecoin.
Brief History of Amp
Introduced in 2020, AMP is a digital collateral token that can verify transfers of value among different asset types. Projects can use Amp to secure transactions and build networks that are able to initiate and execute transfers instantly and without interference. The AMP token is open-source and decentralized, which provides more potential for the integration of new assets and value transfers.
Amp
JOIN THE MOON OR BUST EMAIL LIST
Our team is diligently working to keep up with trends in the crypto markets. Keep up to date on the latest news and up-and-coming coins.
Amp is currently the 252nd largest cryptocurrency project when measured by total market capitalization. It has a daily trading volume of about $983,000 and a total market capitalization of over $119 million.
How to Buy AMP
Open an online account.

Before you can invest in most types of cryptocurrencies, you'll need to open an account with a cryptocurrency broker. A crypto broker provides you with a trading platform that you can use to buy and sell cryptocurrencies, usually in exchange for a small fee or commission.

Though AMP isn't the most popular cryptocurrency on the market when compared to major offerings like Bitcoin and Ethereum, there are still multiple exchanges that you can use to buy, sell and convert AMP. Some of the factors you might want to consider when comparing crypto brokers may include:

Access to other cryptocurrencies: If the only crypto you're interested in trading is AMP, be sure that the brokers you're considering opening an account with support AMP. If you want to create a more diversified crypto portfolio, it can be helpful to create a list of cryptos you're interested in investing in and cross-referencing it with each broker's list of supported coins and tokens.

Commissions and fees: Almost every crypto broker will charge you a fee or commission when you buy and sell crypto using its platform. If you're a frequent investor, these fees can quickly cut into your profits. Be sure that you understand both your broker's fee schedule and any additional account maintenance fees they charge so you can most accurately calculate your profits.

Local availability: Not every broker is able to provide cryptocurrency support in every state and country. Be sure to check the broker's availability and local restrictions before you open an account.

Buy a wallet (optional). 

If you plan on holding your AMP for more than 1 week without actively trading it, you'll typically want to store your investment in an off-exchange wallet. An off-exchange wallet keeps your crypto protected in the event that your exchange is targeted in a hack.

You can typically choose from 2 types of private crypto wallets. Hardware wallets are physical devices that store your coins and tokens offline, while software wallets allow you to store your investments online through a software application. Although hardware wallets will incur more of an upfront cost, they provide superior protection because they keep your coins in cold storage.

Explore a few of our favorite wallet choices for ERC-20 tokens like AMP below. 

Make your purchase.

When you've fully opened your brokerage account and decided how you want to store your tokens, you can place an order to buy AMP.

First, open your broker's trading platform and choose the type of order that you'd like to use to buy AMP. Take a look at the current price of AMP and decide if you believe that the price will move up or down. Then, select an order type. Most brokers will provide you with a multitude of order types, but the most commonly used orders are:

Market orders: A market order executes at the current market price of the asset you want to invest in. It provides you with less control over the amount you pay per token but it ensures that your order will be filled quickly.

Limit orders: A limit order tells your broker that you want to buy an asset at a particular price or lower. When you set a limit order, you'll specify a price that you're willing to pay per token. If your broker is able to buy each token at or below your price, they execute the order. If not, the order remains unfilled.

Once you've placed your order, your broker will execute it according to your specifications. If your order cannot be filled, your broker may leave the order open indefinitely or cancel it at the end of the trading day.
Where to Buy AMP
Coinbase, Dharma and Gemini support AMP. Our top choice is Coinbase, as it has a unique cryptocurrency conversion feature that let's you convert your cryptocurrency to any other digital asset supported by the platform. Also, Coinbase currently has a promotion going on called "Coinbase Earn" that allows you to earn free crypto. All you need to do is watch short videos about cryptocurrency and answer questions regarding these videos, and Coinbase will pay you in crypto!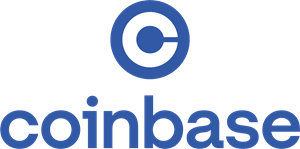 1 Minute Review
Coinbase is one of the Internet's largest cryptocurrency trading platforms. From Bitcoin to Litecoin or Basic Attention Token to Chainlink, Coinbase makes it exceptionally simple to buy and sell major cryptocurrency pairs. 
You can even earn cryptocurrency rewards through Coinbase's unique Coinbase Earn feature. More advanced traders will love the Coinbase Pro platform, which offers more order types and enhanced functionality.
Though Coinbase doesn't offer the most affordable pricing or the lowest fees, its simple platform is easy enough for complete beginners to master in as little as a single trade.
Best For
New cryptocurrency traders
Cryptocurrency traders interested in major pairs
Cryptocurrency traders interested in a simple platform
Pros
Simple platform is easy to operate
Comprehensive mobile app mirrors desktop functionality
Coinbase Earn feature rewards you with crypto for learning about available coins
Cons
Higher fees than competitors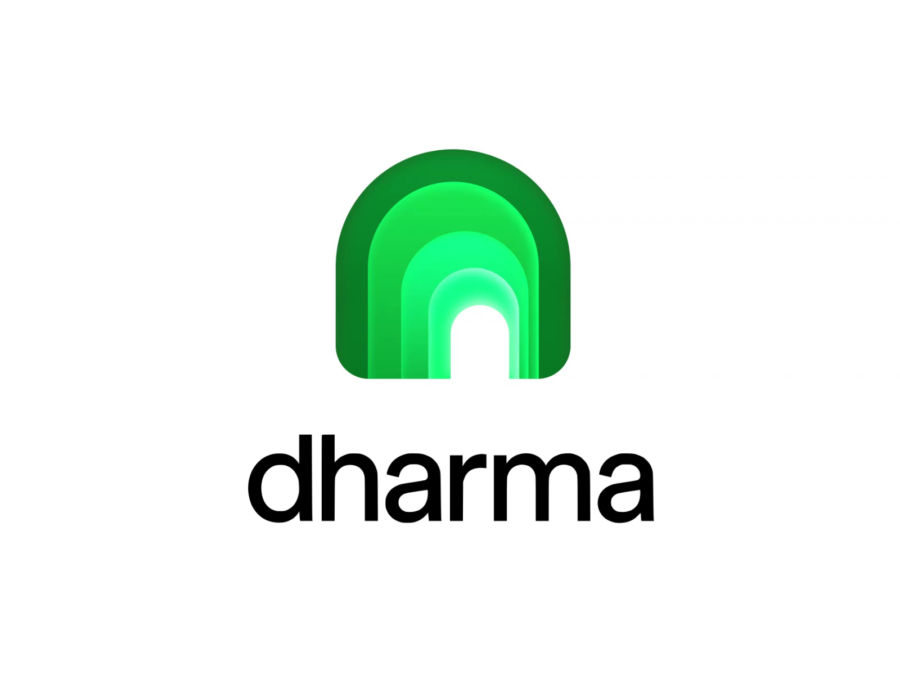 1 Minute Review
Dharma is a mobile application that makes interacting with decentralized applications on Ethereum's network easier than ever before. You can fund your account with a debit card, unlike any other Ethereum Wallet. By seamlessly connecting your wallet to decentralized applications, you can start earning interest on your cryptocurrency within minutes. Sign up today to get access to trade over 70,000 altcoins.
Best For
Those looking to immediately purchase crypto with fiat (USD)
Those looking to purchase altcoins, memecoins, etc.
Those looking to immediate price action to a long list of tokens
Pros
Users can buy crypto directly from bank accounts
Only takes 5-10 minutes to begin buying crypto from fiat
No network fee trading on Polygon
Cons
Does not support some major tokens (Bitcoin, Litecoin, etc)

1 Minute Review
Gemini is a cryptocurrency exchange and custodian that offers investors access to over 100 coins and tokens. Founded in the US, Gemini is expanding globally, in particular into Europe and Asia. Offerings include both major cryptocurrency projects like Bitcoin and Ethereum, and smaller altcoins like Orchid and 0x.
Gemini is 1 of the only brokers with multiple platform options based on skill level. New investors will love the streamlined interface of Gemini's mobile and web apps, while advanced investors might appreciate all the tools that come with ActiveTrader. 
In addition to a host of platform choices, Gemini users also have access to insured hot wallets to store tokens without worrying about digital asset theft. Learn more about what Gemini can do for you in our review.
Best For
New investors looking for a simple mobile and web app
Day traders looking to use technical analysis tools
Users looking for a 1-stop-shop to buy, sell and store all of their cryptos
Pros
Easy and quick signups — can get started in as little as a 5 minutes
Multitude of platforms to accommodate traders of all skill levels
Hot wallets include insurance to protect your from theft and hacking attempts
Cons
Charges both a commission and a convenience fee for users buying and selling through the desktop or mobile app
Recommended Crypto Wallets
You can pick a hardware wallet or a software wallet.
Best Hardware Wallet: Ledger Nano X
Long considered the gold standard for cryptocurrency cold storage, the Ledger Nano X provides investors with a private set of keys to store Bitcoin, all ERC-20 tokens and many additional assets offline. Your private Ledger key remains safe in a secure chip, and you can assess and access your investments wherever you go.
The Ledger Nano X can also connect with the Ledger Live app, which allows you to send and receive coins and tokens from other users on the network. You can also install up to 100 decentralized applications to your Ledger Nano X device, which can be an ideal feature for those interested in learning more about decentralized finance.
Best Software Wallet: Coinbase Wallet
Coinbase is one of the internet's largest cryptocurrency marketplaces — and its newly introduced Coinbase Wallet makes it easier to manage your investments on-the-go. The Coinbase Wallet is a software program that provides you with complete support for Bitcoin and any type of ERC-20 project.
Have you ever wished that you could split bills between your friends using cryptocurrency? The Coinbase Wallet allows you to send crypto to other users without memorizing a long wallet address — simply enter a name and transfer crypto in just a few minutes.
Bonus: BitBox02 by Shift Crypto
You can also protect your coins with the latest Swiss-made hardware wallet: BitBox02. The BitBox02 features a dual chip design with a secure chip. The source code has been independently audited by security researchers and is fully open source.
It features easy backup and restore with microSD card and supports Bitcoin, Ethereum, Litecoin, Chainlink, BAT and more than 1,500 other cryptocurrencies. The BitBoxApp is at the center of the BitBox ecosystem. It's an all-in-1 solution to securely manage your coins.
BZ
Bonus:
AMP facilitates instant, verifiable assurances of value transfers made on protocols built using its chain. One such protocol, the Flexa Network, has recently partnered with Gemini, a major crypto exchange. This may increase the price of Amp as more users depend on its network to facilitate transactions.
Trade or Sell Your Cryptocurrency
When you see your tokens in your exchange wallet, your next step is to decide how you want to earn a return on your investment. These are primary strategies you can use to earn a return on your AMP investment:
Long-term holding and selling: If you believe that the price of AMP will increase over the course of months or years, you may want to take a long-term approach and hold your investment. Long-term holders typically store their tokens in an off-exchange wallet for the highest possible level of safety.
Active trading: Traders can also capitalize on short-term price movements by strategically buying and selling AMP on their exchange of choice. When you decide to take profits, you can convert your AMP to a stablecoin like Tether or directly back to a fiat currency depending on your broker.
No matter which strategy you choose to take, you'll want to monitor the price of AMP and how it's changing regularly.
Current Crypto Prices
The cryptocurrency market can be exceptionally volatile. Monitor how the market is changing today with our chart below.
The Future of AMP
Though Amp's network is currently not one of the most popular cryptocurrency projects currently trading on major exchanges, it still retains a positive investor sentiment for the future. If you're thinking about investing in AMP, you may want to diversify your portfolio with other types of Ethereum-based token projects, like Chainlink or AAVE.