Looking for the quickest answer? Our top choice for home warranties is Choice Home Warranty.
If you are considering purchasing a home warranty to help pay for everyday repair expenses around your home, you may be wondering what exactly a home warranty covers. For example, does a home warranty cover flooding? Unfortunately, a home warranty does not cover water damage in your home due to flooding. However, it can cover many of the common causes of water damage, preventing flooding from occurring in the first place.
Let's look at some of the specifics of home warranties and how they can help prevent water damage in your home.
What is a Home Warranty?
A home warranty is a written contract between the homeowner and the home warranty provider that covers repairs and replacements of major home systems, appliances or other major components should they break down due to normal wear and tear.
Home Warranty vs. Homeowners Insurance
Homeowners insurance pays for damage to your home's structure, any attached buildings or foundation issues caused by a covered peril such as fire, theft or vandalism. Home warranties do not pay for these damages but determine repairs or replacements of faulty home systems or appliances.
Is Home Insurance or a Home Warranty Better for Flood Coverage?
Neither a home warranty nor homeowners insurance covers damage to your home caused by a flood weather event. For this type of flood coverage, you will need to purchase a flood insurance policy from an approved agent of the National Flood Insurance Program (NFIP) to cover direct losses to your home, structure or personal belongings caused by a flood. Sometimes, this can be in conjunction with your regular home insurance provider.
Home insurance does cover water damage that is considered sudden and accidental, such as plumbing pipes that have burst. However, if your sink constantly leaks and eventually causes damage to the flooring in your bathroom, the damage is not covered by homeowners insurance.
Your home warranty supplements your homeowners insurance policy. While it does not pay directly for water damage, it can help you pay for home system malfunctions that indirectly cause water damage, such as an aging HVAC or plumbing system. Most home warranty companies also cover "limited" roof leak coverage, which may be included in the plan's basic coverage options or added on for an additional fee. Having a home warranty plan along with a comprehensive homeowners insurance plan provides complete protection for your home.
If you think you're more interested in home owners insurance, check out the featured providers below:
Who Needs a Home Warranty?
Most major systems are covered by a builder's or manufacturer's warranty when you buy a new home. However, once that protection runs out, you may want to check into home warranty coverage to protect your home systems and appliances from damage caused by normal wear and tear. Repair costs can add up quickly, so a home warranty could end up saving you money in the long run.
Best Home Warranty Providers
You can't put a price on peace of mind when it comes to protecting your home. But, unfortunately, there are many things that a homeowners policy doesn't cover, like damage to your appliances and home systems caused by normal wear and tear.
A home warranty can help you pay for expensive repairs or replacements. We've compiled a list of some of the very best home warranty companies to help you find the proper protection for your home.
Choice Home Warranty
Choice Home Warranty offers 2 home warranty options, the Basic Plan and the Total Plan, with add-on coverages. In addition, the company has 24/7 claims reporting service available by phone or online. The company's goal is to respond to a claim within the first 24 hours, but always within 48 hours. Nationwide coverage is also available. Notable add-on options for Choice Home Warranty Plans include coverage for sump pumps, pools, spas and central vacuum systems. 

Best For
Coverage for normal wear and tear
1 Minute Review
While traditional home, landlord or rental property insurance covers things like the home dwelling and liability, a home warranty offers coverage for things like standard wear and tear to home appliances. Choice Home Warranty is a crowd-favorite provider of home warranties.
They'll connect you with pre-screened local technicians with their 24 hours a day, 7 days a week home warranty service.
Choice Home Warranty's plans offer coverage for appropriately maintained appliances no matter their age. The upgrade plan covers refrigerators and washing machines. Once you sign up, there is a 30 day waiting period before coverage begins. You'll be protected for 365 days from the date your policy is active.
Best For
Coverage for normal wear and tear
Pros
24/7 warranty service
Guarantees all repairs for 90 days, longer than the industry average
The upgrade plan covers refrigerators and washing machines
Cons
Charges a fee per service call
American Home Shield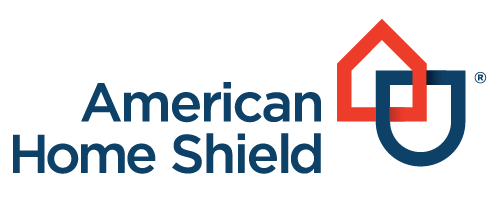 get started
securely through American Home Shield's website
1 Minute Review
With the Silver, Gold and Platinum plans, American Home Shield protects 23 different appliances and a range of systems like HVAC, electrical, wiring, plumbing, water lines, kitchen appliances, laundry appliances, electronics, computers, pools, hot tubs and more. Check the website for more details and a quote.
Best For
Multiple plans
Affordable pricing
Repairs many systems
Pros
Quick quotes
Handles several common issues homeowners face
Do everything online
Cons
Sometimes, plan choices can be confusing
AFC Home Club Warranty (America's 1st Choice)
AFC Home Club has 4 home warranty plans; Platinum, Gold, Silver and Systems. A popular feature of AFC plans is choosing your own repair service provider without prior approval from the company. Your contractor only has to be licensed, bonded and insured, and you are all set. Warranty members also have access to club membership benefits, including DealCash savings of as much as 50 percent for participating restaurants, clubs and entertainment. AFC sends the repair technician's information to you, and you schedule your own appointment. Once the repairs are complete, the AFC representative will contact you to determine how satisfied you are with the repairs. Home warranty coverage is available in all states except Hawaii and California.
Cinch Home Services
Cinch Home Services offers 3 home warranty plans, Appliances, Built-in Systems and the Complete Home Plan. Benzinga likes the ability to find a plan that fits most home budgets. For example, if you want only appliances coverage or only systems coverage, you can purchase what you wish to have your home warranty plan cover. For complete home protection, you can buy the Complete Home Plan. In addition, the 180-day workmanship guarantee is among the best in the industry. Plans are available in 47 U.S. states.
Home Warranty, Inc.
Home Warranty Inc. has been in business since 1999 and has an "A+" rating with the Better Business Bureau (BBB). While the company only offers 2 plans, the Home Protection Plan and the Supplemental Home Protection Plan, it offers a more extended 14-month plan as opposed to the typical 12-month plan offered by most home warranty companies. Home warranties are available in 32 states. A stand-out feature of the plans through Home Warranty, Inc. is the cash-out option that allows you to forgo repairs and receive a cash payment instead. You can use the cash to make repairs if you choose or use it to buy a brand new appliance.
How to Compare Home Warranties
When deciding on the proper home warranty, you should consider several features such as the cost, coverage options, waiting period, home service fees and the warranty company's customer service record.
How to Buy a Home Warranty
Buying a home warranty is a pretty straightforward process. After you've compared home warranties and found the 1 you think is the right fit for your home, you fill out an application, and the company sends you a contract to sign. Read over your agreement carefully to find out what is and isn't covered. The home warranty contract tells you when your coverage begins after you've paid the fee to start your home warranty coverage.
Sometimes, you'll find a waiting period for coverage on home warranties, ranging from 1 to 30 days. In addition, your home warranty plan may not cover pre-existing damage or conditions.
You may find when buying a new home that a builder's home warranty plan is included in the purchase price. The builder's home warranty covers workmanship and home components such as air conditioning, plumbing and electrical systems. The coverage period can vary from 1 to 10 years, depending on the company.
Should I Buy a Home Warranty?
Home systems break all the time, which can take a toll on any home budget. For example, you may have purchased a new refrigerator that you love, and it quits working as soon as the manufacturer's warranty has expired. Without a home warranty, you are stuck with the cost of repairing or replacing your refrigerator.
Purchasing a home warranty to supplement your homeowners insurance is a way to help you pay for costly home repairs. Only you can make the final decision if a home warranty is right for you. As always, you can come back to Benzinga for helpful insurance information and money tips.
Frequently Asked Questions
Does a home warranty cover water damage from hurricanes?
No, your home warranty does not cover any type of water damage to your home caused by a hurricane. You need to purchase a flood insurance policy for water damage caused by hurricanes.
Answer Link
Why do I need a home warranty if it doesn't cover water damage?
While a home warranty doesn't cover water damage itself, it can prevent water damage by addressing some of the most common causes, such replacing a burst pipe damaged due to normal wear and tear.
Answer Link