Want to save money on your car insurance? Find and compare free custom quotes here.
As of 2017, there were more 14.8 million registered vehicles in California. The number includes commercial and privately-owned vehicles.
According to the Insurance Information Institute, 15% of vehicles in California did not have auto insurance coverage in 2015. That's actually at the low end among US states, as it's easy for all residents to get a driver's license in California.
Overview: Car Insurance in San Diego
Average number of vehicles:1.8 per household (2016)
Minimum state insurance requirements:

$15,000 Bodily Injury Liability (one person)
$30,000 (total BIL per accident)
$5,000 Property Damage Liability

The average rate with a clean driving record: $1,518
What You'll Need to Know Before Getting Coverage in California
Even the best drivers fall victim to not understanding the specific car insurance and driving laws in their state. The more informed you are, the more money you can save on your car insurance.
California Car Insurance Laws Explained
The minimum insurance requirements follow the 15/30/5 rule.
Type of Coverage
Amount Covered
What it Covers
Bodily Injury Liability
(BIL per person)
$15,000
Covers the medical expenses per person
for the vehicle other than your own in an accident
Bodily Injury
Liability (BIL total per accident)
$30,000
Total your insurance will cover in
medical expenses for the total accident
Property Damage
Liability (PDL)
$5,000
The total that will be covered in property damage
While these are the legal state minimums, it's in your best interest to pay for higher coverages. In the case of a serious accident, you will be personally liable for all expenses that exceed your minimums.
If you are moving to California and have an out-of-state insurance policy, you'll have to get a new policy when you register your vehicle in California within 20 days of establishing residency.
San Diego Car Insurance Rates Per Vehicle
When purchasing a vehicle it's good practice to get a few quotes on that exact make and model to get an idea of what your total premium will be before you obtain the vehicle. It can be surprising how different vehicles can raise and lower your rates which might influence your vehicle purchase.
Higher premiums are incurred on import cars like BMW, Mercedes, and others. The vehicle's production year, make, and type are among the major contributing factors. The same goes for large new vehicles and sports cars, for the fact that they are more likely to inflict major damage in a crash.
Base model, 4-door sedans with superior safety features, typically have some of the lowest insurance rates.
Electric and hybrid cars are very popular among California drivers. With California's efforts to reduce pollution, the state offers rebates to those who choose these vehicles. While the savings mentioned below are not insurance-based they will help in your overall costs of owning these types of vehicles.
The Rebate Now program is part of California's Clean Vehicle Rebate Project (CVRP). The aim is to promote the use of electric vehicles (EVs) and make it easier for residents of California to purchase or lease them.
Visit the CVRP website and apply online at the Rebate Now section. You are required to submit the necessary documentation. If you're not sure, consult the guide on eligible cars and owners. The car needs to be purchased at a dealership in California and the applicant's household income is capped at $204,000.
After applying, you can check the status page for updates and file additional paperwork if needed. The rebate is worth $1,500 to $5,000 for zero-emission cars with an additional $2,000 for lower-income residents.
How Much Car Insurance Costs in San Diego
As you know, you'll need to get a quote in order to know exactly how much you'll be paying for car insurance. But, there are a few factors that play a pretty big role in how much you'll end up paying.
Insurance Rates by Insurance Credit Score
California is one of the 3 states that does not use your insurance credit score to calculate your insurance premium. California's insurance rates are mainly calculated on your driving record, vehicle type, address, gender, and average mileage driven.
Insurance Rates for Drivers with a Clean Record
Not having any traffic violations or at-fault accidents in your record is the best way to lower your annual auto insurance cost.
The state minimum is liability insurance that covers other people's BIL and PDL. With a full coverage insurance package, you're covering yourself even if you're at fault and may elect to add coverage for under or uninsured motorists, non-collision damages, rideshare, etc.
The chart below can give you a snapshot of the average rates you will pay in San Diego for those with a clean driving record.
| Insurance Agency | State Minimum Insurance | Standard Coverage | Full Coverage |
| --- | --- | --- | --- |
| USAA | $1,444 | $1,746 | $1,891 |
| Travelers | $1,524 | $1,739 | $2,186 |
| State Farm | $1,793 | $2,273 | $2,541 |
| Progressive | $1,754 | $1,935 | $2,060 |
| GEICO | $1,612 | $1,918 | $2,127 |
Insurance Rates with Driving Infractions
Driving infractions on your record will raise your insurance premium. Traffic infractions are minor traffic violations which result in a penalty or fine. These include driving with an expired license, unaddressed vehicle repairs, non-moving violations, and speeding.
However, reckless driving is considered a misdemeanor (though there are several classes of reckless driving), as well as excessive speeding and DUIs. Any traffic-related misdemeanor may add points to your driving record for up to 10 years. Needless to say, this usually leads to hefty car insurance surcharges.
If you have multiple traffic charges you can read our guide on high-risk insurance.
But you might be glad to hear that there are some highly regarded companies that will still insure your vehicle at multiple coverage levels. Some insurance companies offer reasonable rates for those with traffic infractions, as shown in the table below.
| Insurance Agency | At-Fault Accident | Speed Violation | DUI |
| --- | --- | --- | --- |
| USAA | $2,664 | $1,960 | $4,362 |
| Esurance | $3,643 | $3,289 | $4,233 |
| State Farm | $3,576 | $3,480 | $6,755 |
| Progressive | $3,170 | $2,686 | $3,062 |
| Nationwide | $4,162 | $4,162 | $7,042 |
The Best Car Insurance Providers in San Diego
In the grand scheme of things, price is only one consideration. The overall best car insurance company may not be the cheapest. Most drivers would agree that it makes sense to look for an auto insurance company that inspires confidence in terms of coverage options, customer service and satisfaction, and other perks.
1. Best Overall: State Farm
As one of the top national names, State Farm is the overall best car insurance provider in San Diego, CA. Take a look at the rates for liability, full coverage, and those with driving infractions and you'll see that State Farm offers reasonable prices as well.
State Farm beats the competition when it comes to all available options and discounts. Among other things, the insurance may include emergency roadside service, reimbursement of car rental and travel expenses (in the case of a breakdown or accident), and comprehensive coverage of non-collision accidents.
With State Farm, all good drivers are eligible for a discount. This is also true for good students. Inexperienced drivers (defined as having less than 9 years of driving experience) can also get a discount if they're able to pass the State Farm Safety Education Course. In addition, there are a number of insurance options for owners of sports, antique, and classic cars.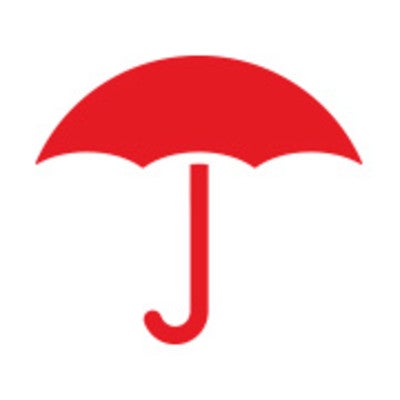 Best For
Claims free policyholders
2. Cheapest Car Insurance in San Diego: Travelers
Travelers comes out on top as the cheapest car insurance company overall.
Because of Travelers many discounts, most people are able to qualify for a few. According to Travelers, it was the first to offer discounts for hybrid vehicles (up to 10%).
With Travelers' Certified Mileage Program, odometer reports are automatically accounted for in the quote and you may save up to 15%. Travelers also offers many other discounts like-new car discount, homeowner discount, continuous coverage, and early quote discount.
Pros
More welcoming to less-experienced drivers
Great website and mobile app functionality
Driving based discounts can be generous
Cons
Relatively smaller agent network may leave some without a local agent
Rates can increase at renewal based on driving data from Progressive's Snapshot.
3. Best For People with Driving Infractions: Progressive
Progressive auto insurance offers some of the lowest rates to drivers with less than perfect driving records. Progressive will even insure you right away if your current insurer drops your policy after a serious accident or DUI.
Progressive will even help you file your SR-22 also known as a high-risk policy if you are ordered by a judge to obtain this type of coverage.
In California, a DUI will affect your driving record and insurance rate for up to 13 years while at-fault accidents will be removed at a little over 3 years. While the time your insurance will be affected is lengthly, Progressive will monitor your driving record and will help you qualify for other discounts to help lower the higher insurance rate.
Read Benzinga's full Progressive Auto Insurance Review
Pros
Complete line of insurance, banking, and investment services
Easy online forms to quote and bind policies
Top-rated customer satisfaction
Cons
Very few physical locations
Only available to select groups, generally tied to military service and the relatives of members
4. Best for Military: USAA
With Naval, Marine, and Airforce bases near San Diego, many San Diegans may qualify for superb car insurance from USAA for an unbeatable price.
USAA is a great option as it's premiums are typically much lower than it's competitors.
To qualify for USAA membership you must be actively serving in the armed forces, an honorably discharged veteran, a spouse or child of an active duty service member or veteran.
Pros
Many coverage types available
Comprehensive mobile app
Free roadside assistance included with every policy
User-based insurance model means safe and infrequent drivers save more.
Cons
Opaque customer service hours
No clearly defined discounts
Must complete a "test drive," which lasts up to a month before you get a quote
No policies available for "high-risk" drivers
Not available in all states
5. Best for Safe Drivers: Root
Root is a unique new car insurance provider that offers policies based on your driving habits. You'll install an app on your phone that monitors your speed, how often you make sudden turns and stops and mileage.
Then, the app creates a custom quote for you based on how well you drive.
Root doesn't offer policies to everyone — the company avoids reckless drivers and those who have a long history of driving infractions so the company can keep premiums low. You may be able to save more when you switch to Root.
Related content: Best Car Insurance in South Carolina
Drive Safely in the Golden State
On average, drivers in California spend about $1,518 annually for car insurance. Considering the rates presented above, it's safe to assume that many drivers carry more than just the state-required minimum insurance.
The bottom line is that if you are a safe driver and follow all of the traffic laws in San Diego you will qualify for many discounts offered by agencies in San Diego. However, even if there are some points to your license, affordable insurance premiums may still be within reach.
Want to learn more about finding affordable insurance in California? Check out Benzinga's guides to the cheap car insurance in San Francisco and San Jose, the best homeowners insurance in California and the best affordable health insurance companies.
Related content: Best Car Insurance in Las Vegas

*Quotes were obtained using the following profile: base 2015 Toyota Camry, male, 40-years-old. Policies reflect state minimum coverage options. We make every effort to provide the most accurate quotes based on the profile above. Due to the many combined variables involved in insurance quotes, the only way to get an accurate quote is to enter your own information through our partners' secure websites.