Save big with Next business insurance + download their guide for FREE.
Quick Look – Best Freelance Insurance:
Freelancers are self-employed entrepreneurs who manage their own business and earn wages on a per-task or per-job basis. They are their own business owner and therefore are held responsible for any property damages, injuries, or liabilities while on the job. Business insurance for freelancers can offer protection from client lawsuits, work oversights, lease agreements, or common hazards that may occur.
Looking for the best freelance insurance options for freelance or contract workers? Use our guide to learn more.
Best Freelance Insurance
Navigating a plethora of insurance for your business can be confusing. Benzinga is here to introduce you to the process and share notable attributes of top business insurance providers.
1. NEXT Insurance
NEXT, like other business insurance providers, wants small businesses to obtain the coverage they need for a good price. However, NEXT takes this mantra to the "next" level by making it easy to get covered quickly. Getting insurance through NEXT takes about 10 minutes, and during this process you will:
Choose your business type
Answer a few questions
Adjust limits and deductibles
Purchase coverage
You can complete the process online, customize policies for your industry and take advantage of discounts on bundled policies. This is especially helpful because freelancers might not know what insurance they need and definitely want to save money by bundling.
In addition, several policy types are available, including:
Business owners policy
General liability
Commercial liability
Commercial property
Workers' comp
Professional liability
Liquor liability
Commercial auto
If you're not sure which policies you should choose—as they can be similar in some cases—remember that you can reach out to a representative from NEXT for more information.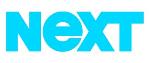 get started
securely through Next Business Insurance's website
Best For
Small businesses with less than 25 employees
1 Minute Review
NEXT is a business insurance provider dedicated to helping small business owners find affordable, customized policies that fit the unique risks of their industry. NEXT offers a complete suite of the most common business insurance protections that you might need, and you can apply for a policy entirely online.
Getting insurance through NEXT takes less than 10 minutes — simply choose your business type, answer a few questions about your experience and history and purchase coverage. You can adjust your policies and coverage limits to balance cost and protections with just a few clicks. 
Though NEXT's 100% online model might not be right for everyone, it can be a strong contender for digital natives in search of affordable insurance. 
Best For
Small business owners looking for quick, affordable coverage available online
Pros
Apply for a policy in as little as 10 minutes
Policies customized to industry type and need
Discounts available on bundled policies
Cons
No option for paper policy application
May need to connect with a representative if your occupation isn't listed
2. The Hartford 
The Hartford has over 200 years of insurance experience and served over a million small business owners.
The Hartford is a leading expert in customizing clients' needs and offering an expansive range of policies such as flood insurance, workers' compensation, event insurance, and loss of business income.
Special discounts are offered for bundling options or adding extra protection.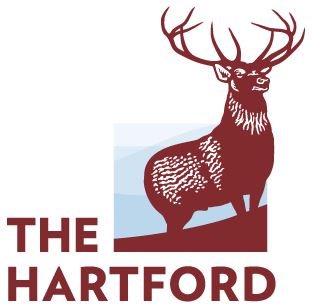 Best For
Comprehensive coverage/Business Owners' Policy
1 Minute Review
The Hartford is a leader in casualty and property insurance. It brings more than 200 years of experience in developing and providing insurance products. The company uses a quote-based pricing scheme to offer insurance in 2 main segments: commercial and personal lines. 
Its commercial segment serves over 1 million small businesses. The personal segment offers only nationally-endorsed home and auto insurance through the AARP® Insurance Program. The Hartford sells its products mainly through a network of independent brokers and agents. 
The company is also a 12-time honoree for the world's most ethical companies according to The Ethisphere Institute. It delivers the name recognition and reputation of an experienced insurance carrier.
Best For
Those looking for an experienced insurance provider
Multiple coverage options with 1 carrier
Pros
More than 200 years of insurance experience
Provides online quotes
Has a solid financial rating
Offers a wide range of commercial insurance products
Cons
Pricing is entirely quote-based
3. Simply Business
Simply Business has tailored insurance options for the self-employed, such as photographers, carpenters, IT consultants, plumbers, and interior designers. That's why it's a great choice for business insurance for freelancers. Policy options are created in less than ten minutes, with licensed agents always available to assist you. Simply Business has top-rated customer service and transparent quotes so that you can pick the right plan for your work.

Best For
Tailored coverage
1 Minute Review
When you're a small business owner, you have a lot on your plate. Finding the best insurance policies for your business probably isn't on the top of your list. Simply Business makes it easy to get the coverage you need. It's a digital small business insurance agency, which means it offers coverage from multiple insurance carriers. 
With Simply Business you can compare quotes and coverage options from multiple companies to determine what's best for you. Simply Business works with top providers like Hiscox, Travelers and Axis Insurance Company. 
You can get policy options online in less than 10 minutes, and if you need more guidance or have questions, its licensed agents are just a phone call away. 
Simply Business is a great fit for small businesses and sole proprietors. You can look at its recommended insurance options based on the type of work you do, whether it's landscaping, accounting or photography. 
While Simply Business doesn't handle your claim directly (the provider you decide to purchase from does), it's there to help you if you run into any issues. It can get you new copies of your policy documents and help you get in touch with your provider if you need assistance. 
If reviewing or buying business insurance has been on your to-do list, Simply Business is an excellent place to start. You can get a quote while you take a coffee break. 
Best For
Small business owners
Sole proprietors
Pros
Quick quote process
Licensed agents to assist you
Can choose from top insurance providers
4. Thimble
Thimble offers temporary insurance for businesses that need flexibility for short-term insurance policies and instant upgrades. Liability insurance can be purchased by the hour, day, or month. Applications take only a minute to fill out, and plans can be paused or canceled immediately if work starts to slow down. Thimble offers great business insurance for freelancers and contract workers. And you can pause monthly coverage, meaning you're not paying for coverage for slow months or times when you have lighter than usual workloads.

get started
securely through Thimble Business Insurance's website
1 Minute Review
It's not often that you see something new in the insurance space but Thimble has come up with something unique — flexible small business insurance. You can buy liability insurance policies by the month, the day or even by the hour. Even better, you can apply in under 60 seconds. In this Thimble review, we'll dive into how it works and how it can benefit your business. 
Best For
Handymen, landscapers and contractors
Self-employed individuals
Seasonal business owners
Freelancers who do multiple types of work
Pros
Flexible general liability and professional liability policy options
Fast application process
Ability to pause monthly coverage
High-quality mobile apps
5. Progressive
Progressive offers annual savings for drivers who make the switch to their car insurance provider. Their comprehensive coverage can apply to vehicles such as motorcycles, classic cars, RVs, and even segways. Additional discounts are also available for paying upfront or if you have been in operation for three years or more. If you travel a ton for work or need commercial car insurance, Progressive may be your one-stop-shop for all your business needs.
6. biBERK
biBERK is great for small businesses who need great worker's comp coverage — without a lengthy or complicated signup process. Save up to 20% on coverage compared to other providers, and enjoy peace of mind with biBERK's state and federal-compliant policies. Also, biBERK will grow with you, offering expanded coverage that moves with the trajectory of your business. All parts of the biBERK experience are online, from the application to submitting a claim. This allows busy business owners like you to keep your focus where it matters most.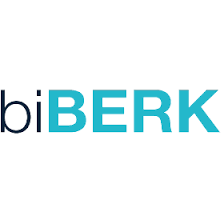 Best For
Staying compliant with state and federal regulations
1 Minute Review
biBERK is dedicated to providing small businesses with top-tier, cost-effective insurance. Customizable policies are sold directly by biBERK, so you can save on coverage for almost any business imaginable.
Pros
Sells insurance policies directly
Strong financial backing
Cost-efficient policies
Cons
Only business policies
No additional discounts
What is Business Insurance for Freelancers?
Business insurance is a type of insurance coverage for businesses that seek protection from potential lawsuits, contract disputes, or property damage. Freelancers evaluate their coverage needs based on possible risk factors, which can vary based on how and where they operate.
Nonetheless, having business insurance can prevent business owners from facing devastating losses that may spring up during their regular line of work. After all, emergencies and unfortunate events can occur at any time.
Freelance Business Insurance Explained
The U.S. Small Business Administration encourages freelancers to get business insurance to protect themselves from unexpected costs and to keep personal assets safe. There are several types of business insurance that you may need depending on your situation.
Types of Business Insurance for Freelancers
Here are several types of business insurance all business owners, including freelance or contract workers who own their business, may want to consider.
General Liability Insurance
Any business can purchase general liability insurance to protect against financial losses due to bodily injuries, medical expenses, and property damage occurring on your premises or resulting from your work. Advertising injuries such as slander, copyright infringements, and libel are also covered.
Professional Liability Insurance
Self-employed workers benefit from professional liability insurance since it covers legal fees, administrative costs, and settlement costs in the case of a lawsuit. Common problems can be delivering products past the deadline or miscommunicating project deliverables, therefore being accused of being professionally negligent.
Product Liability Insurance
Self-employed business insurance can include product liability insurance, which protects your company from lawsuits based on a product's manufacturing, delivery, installations, and overall supply process. There is also protection in case a product malfunctions or has a defect, resulting in bodily injuries or property damage. Examples include having misleading instructions, production flaws, or design deficiencies.
Commercial Property Insurance
Whether you work from home or own an office, commercial property insurance can cover the cost to replace or repair business property that gets damaged due to a break-in, vandalism, hail storm, or fire. It is thereby essential to take stock of all your physical assets and property in case a burst pipe or theft occurs.
Workers' Compensation
Freelancers often work with others to meet a task or job. Thus, having workers' compensation insurance offers wage benefits and medical care in case employees fall ill or get injured on the job, no matter who is at fault. Injuries can also include natural disasters, violence at the workplace, or terrorist attacks.
Commercial Auto Insurance
Many businesses need to get to and from clients and work sites. Thus, having commercial auto insurance covers bodily injuries or property damage resulting from business-owned vehicles driven during business operations. However, employees' personal cars or car rentals can also be covered if a non-owned auto policy is added to your commercial auto insurance.
Home-Based Business Insurance
Homeowner's insurance can have home-based business insurance added as a rider to protect work equipment or critical business files and against third-party injuries for freelancers who work from their personal homes.
Business Owner's Policy or Bundle
A bundle of general liability insurance and commercial property insurance make up a business owner's policy. This can save the insured on costs in contrast to purchasing two separate policies.
Cyber Liability Insurance
Data breaches can happen often, and it is essential to keep client data, money transactions, and personal information safe. Dealing with cyberattacks can be costly due to informing affected customers, having to monitor credit, and pay for any legal expenses.
Frequently Asked Questions
How often should I assess my business insurance coverage?
It is beneficial to reassess your business insurance yearly since your business is constantly changing as operations grow, more employees are hired, or as liabilities rise. Contact your insurance agent to review future business goals and plans, add or remove additional coverage, and change policy terms based on present conditions.
Answer Link
Is business insurance worth the cost?
Not having business insurance can result in a loss of thousands of dollars due to having to pay for damages or expenses out-of-pocket. It is vital to protect your dream job in case a disaster, theft, or accident happens. Plus, it is essential to protect your work's reputation and brand in case a lawsuit occurs. After all, anything can happen.
Answer Link