Want to claim 6 FREE stocks? Head over to Webull to get started.
Whether you're a passive investor looking to build a strong long-term portfolio or an active trader looking to generate consistent returns on strategic short- or medium-term trades, a well-designed stock trading app can make the process simpler and more convenient. But with dozens of options out there, each offering a dizzying array of features and resources, how do you pick the right one?
In this quick guide, we'll talk about what a stock trading app can do for your investing career and go over some of the unique features of the best stock trading apps on the market today — and what kind of investor they each work best for.
Quick Look: The Best Stock Trading Apps
Best Stock Trading Apps
Few stock trading apps can offer all the possible perks of mobile investing in one plus, but these innovative options offer a robust mobile trading platform to every investor from beginners to professionals. Each comes with its own unique special features that are tailored to the kinds of investors the developers had in mind when designing them.
Here are some of our favorite stock trading apps along with a quick description of what they do and what kind of investing they're best for. While these platforms are rated for their best attributes, you should also land on a platform that is most appropriate for your style, needs and goals.
1. Robinhood

1 Minute Review
Robinhood is a broker designed for traders who want a simple and easy-to-use platform. It takes out all the bells and whistles that can be confusing to the modern day trader, serving as the perfect place for beginners to learn the markets. The interface is intuitive and easy to master, streamlined to ensure you don't get distracted as you build a portfolio. Though advanced traders might like more thorough analysis tools, Robinhood gives you everything you need to start trading and learn the ropes.
Best For
Beginner traders
Mobile traders
Pros
Streamlined, easy-to-understand interface
Mobile app with full capabilities
Can buy and sell cryptocurrency
Cons
Fewer analysis tools than most
Only taxable, non-retirement accounts are available
Robinhood offers commission-free trading on stocks, exchange-traded funds (ETFs), options, and some crypto. You can buy fractional shares, set customized alerts and get regular updates with the latest news headlines related to your investments. 
This is a great option for beginners because the interface makes it easy to both start trading and learn the ropes of investing. It's also a good option for those who want to start investing with less capital since its fractional shares make it easy to invest at any budget. However, those who are investing for their retirement will miss out on tax protections — Robinhood doesn't yet offer IRA or other tax-deferred retirement accounts.
Even so, this is a simple place to learn how to manage a portfolio, how trading works and what to invest in. Plus, the immense amount of news and data that's available will get beginners into the habit of researching their investments, completing a technical or fundamental analysis and thinking twice before buying or selling.
Moreover, the affordable setup of the platform makes it easy for new investors to "value invest" and hold certain assets instead of selling for quick cash.
2. Webull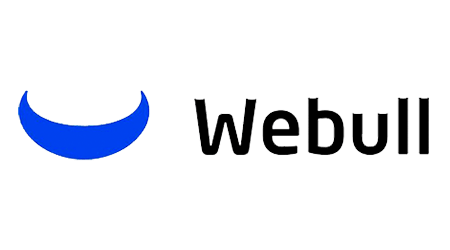 Best For
Intermediate Traders and Investors
1 Minute Review
Webull, founded in 2017, is a mobile app-based brokerage that features commission-free stock and exchange-traded fund (ETF) trading. It's regulated by the Securities and Exchange Commission (SEC) and the Financial Industry Regulatory Authority (FINRA).
Webull offers active traders technical indicators, economic calendars, ratings from research agencies, margin trading and short-selling. Webull's trading platform is designed for intermediate and experienced traders, although beginning traders can also benefit.
Webull is widely considered one of the best Robinhood alternatives.
Best For
Active traders
Intermediate traders
Advanced traders
Pros
No account maintenance fees or software platform fees
No charges to open and maintain an account
Intuitive trading platform with technical and fundamental analysis tools
Cons
Does not support trading in mutual funds, bonds or OTC stocks
Webull is another commission-free trading platform for stocks, ETFs, options, crypto and more. The depth of analytical tools like charts, graphs and indicators Webull offers make it function more like an advanced trading platform even though it's built into a user-friendly platform designed with mobile-first investors in mind.
It's a great option for short or medium-frequency strategies thanks to its low-cost trading and wealth of free charting and technical analysis tools at your fingertips. While investors with a basic understanding of how to use charts and indicators will be able to dive in immediately, there are enough educational resources and an intuitive enough design that beginners can find their way around after playing with the features for a while.
As you're learning on Webull, you can step up from novice investing to intermediate concepts. Building your portfolio is easier with Webull because you won't feel as though you've outgrown the platform in a few short months. Plus, there are more than enough features to keep you busy as you expand your investments and use new techniques to get the best results.
3. eToro
Disclosure: eToro USA LLC; Investments are subject to market risk, including the possible loss of principal.
1 Minute Review
eToro is a broker that offers access to over 25 of the world's most popular cryptocurrencies and 1600 stocks. They have a few unique education and useability tools. Traders can begin buying and selling in as little as 10 minutes.
eToro's unique CopyTrader feature allows new investors to "copy" the buy orders of professional investors, while the company's eToro Club feature provides investors with a range of additional education tools and resources. 

Best For
Traders looking for an easy-to-use platform
Traders who want to practice their trades using a virtual account before entering the market
Pros
Simple platform that is easy to master
CopyTrader feature that allows new traders to copy the same strategies used by professionals
Virtual dummy account that gives you $100,000 to practice trades
eToro is a platform well known for its crypto trading options along with forex trading. The platform also allows you to invest in stocks and ETFs and mix those assets with your current crypto and forex holdings.
eToro's platform makes it easy to invest by offering:
Investing in full stocks and fractionals for as little as $10
Engagement with real and experienced investors concerning strategies
Detailed price charting and technical analysis
Zero commissions
By investing with eToro, you can create a diverse portfolio that is easy to manage via the website or the mobile app. The amount of information available is powerful because you can see everything as soon as you visit the app. There is a list of movers that gives you an idea of where your best new opportunities are, and you can use the list of losers to determine if you should buy at the dip, sell or hold off until the stock bottoms out.
The colorful and modern design is engaging, easy to manage and simple to follow as you build your portfolio. Plus, you can use copy trading to align yourself with best practices if you want to get consistent results instead of making educated guesses every day.
4. Moomoo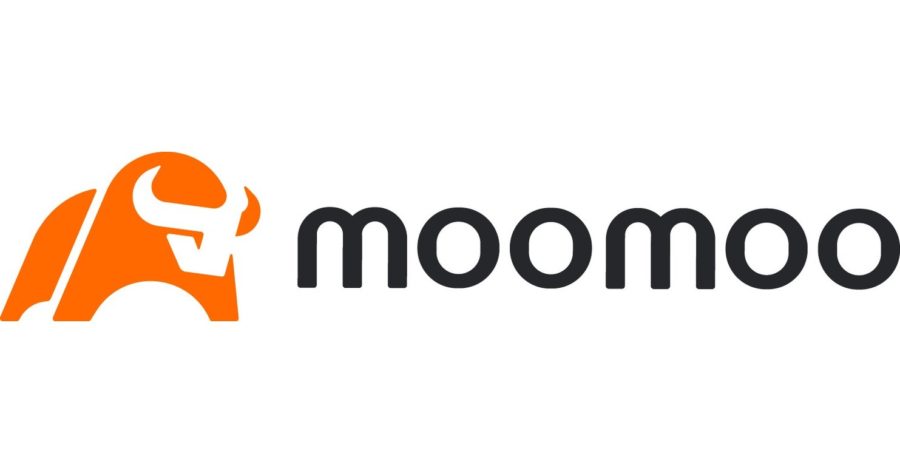 1 Minute Review
Moomoo is a commission-free mobile trading app available on Apple, Google and Windows devices. A subsidiary of Futu Holdings Ltd., it's backed by venture capital affiliates of Matrix, Sequoia, and Tencent (NASDAQ: FUTU). Securities offered by Futu Inc., regulated by the Securities and Exchange Commission (SEC) and the Financial Industry Regulatory Authority (FINRA).
Moomoo is another great alternative for Robinhood. This is an outstanding trading platform if you want to dive deep into smart trading. It offers impressive trading tools and opportunities for both new and advanced traders, including advanced charting, pre and post-market trading, international trading, research and analysis tools, and most popular of all, free Level 2 quotes.
Get started right away by downloading Moomoo to your phone, tablet or another mobile device.
Best For
Cost-conscious traders
Active and Advanced traders
Pros
Over 8,000 different stocks that can be sold short
Access trading and quotes in pre-market (4 a.m. to 9:30 a.m. ET) and post-market hours (4 p.m. to 8 p.m. ET)
No minimum deposit to open an account.
Moomoo offers its users commission-free trading on over 5,000 stocks and ETFs with free access to Level 2 market data. That data is paired with over 50 technical indicators and other tools that are ideal for active or advanced traders looking for lower costs and more advanced trading tools.
The app works well for active traders who need to make quick decisions, get their orders in as fast as possible and review the indicators that match their strategies. This is especially important because active traders are playing the numbers every day and sticking to a plan they've already created.
The app also offers short selling on 8,000 stocks, including market sentiment graphing that helps you spot short opportunities. However, the app is light on educational resources so beginners are advised to use Moomoo's paper trading service at first to learn the ropes before risking money on short-term trades. This is a good way to change strategies, test strategies or review how markets are moving if you plan to expand your portfolio.
5. Interactive Brokers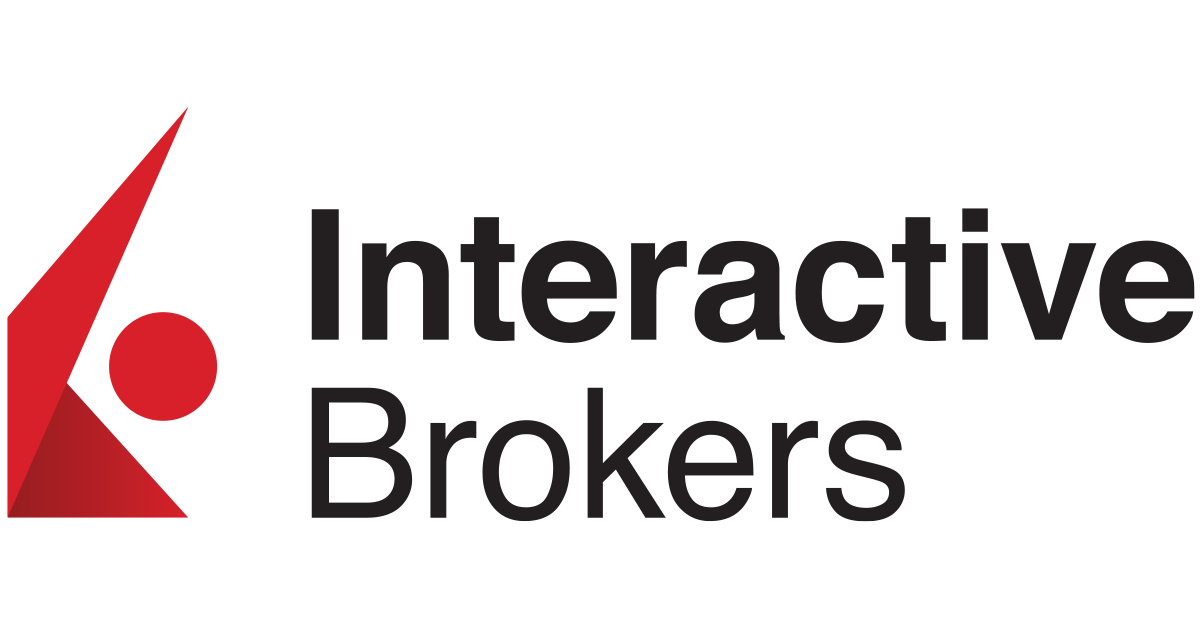 get started
securely through Interactive Broker's website
1 Minute Review
Interactive Brokers is a comprehensive trading platform that gives you access to a massive range of securities at affordable prices. You can buy assets from all around the world from the comfort of your home or office with access to over 135 global markets. Options, futures, forex and fund trading are also available, and most traders won't pay a commission on any purchase or sale.  
IBKR is geared primarily toward experienced traders and investors but now with the availability of free trades with IBKR Lite, casual traders can also acclimate to IBKR's offerings.
Best For
Access to international markets
Active traders
Sophisticated investors
Detailed mobile app that makes trading simple
Wide range of available account types and tradeable assets
Pros
IB SmartRouting provides significant price improvement vs. industry
Fractional trading allows investing regardless of share price
Industry's lowest margin rates
Earn more by lending your fuly-paid shares
Cons
Beginner investors might prefer a broker that offers a bit more hand-holding and educational resources
Interactive Brokers is one of the leading options for investors who want access to a wide range of tradeable assets. The app offers stocks, options, futures, ETFs, mutual funds, forex, and even precious metals. Users also have access to foreign markets. With so many assets available, investors will have no trouble building up a diversified portfolio or enjoying a wide range of trading opportunities, no matter which asset they prefer to trade.
There are also several account types including a margin account and an IRA account and both a lite and pro plan type. The pro plan comes with more analytical tools essential for high frequency trading but comes with an inactivity fee charged if you don't trade frequently enough. The lite plan has a few less analytical tools but no fees for inactivity so it's better for passive investors or less frequent traders.
Professional traders can build their portfolios with IBKR, utilizing the company's powerful tools and endless insight. If you plan to open an institutional account, you can do so with IBKR, allowing you to invest on behalf of your business. This is a great platform for financial planners, new brokers or small business owners who want to do more with their money. Plus, everything on the institutional side works just as it does on the individual side.
6. SoFi Active Invest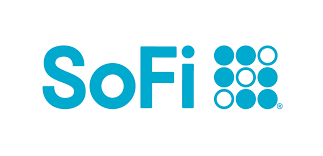 1 Minute Review
SoFi's mission is simple: to help reach clients like you reach their financial independence and realize their ambitions. SoFi knows that this independence comes from making decisions that help your money start to work for you in the long run. The brand helps individuals make these decisions through personal financial products such as personal loans, student loans and automated and active investing. 
The brand additionally provides in-person experiences such as educational and networking events, personalized guidance from experienced financial planners and one-on-one advising with professional career coaches. SoFi's services have been highlighted in outlets such as Forbes, Medium, and CNBC's Make It.
Best For
IPO Investing
Mobile Investing
Pros
U.S.-based customer service
Highly-rated mobile app for iPhone and Android
Cons
Only available in the U.S.
SoFi Active Invest is another good option for passive investing that's tailored to investors who are starting with less capital. Users can open an account with no minimum and buy fractional shares, all while benefiting from free financial counseling from Sofi Active Invest's team of expert financial advisors. It also offers some automation including automatic portfolio rebalancing, diversification, and recurring investments.
This is a really great resource for beginners and anyone interested in a more hands-off approach to investing that doesn't require extensive research or fine-tuning a strategy. However, it is light on tradeable assets as it lacks mutual funds, options, and other assets that some investors might want, so make sure it offers the securities you're interested in before you open an account.
Even so, this platform is a great place to gain access to IPOs. If you're a new investor or planning on maintaining a fairly light portfolio, you can use SoFi to get into IPOs, hold them and watch their value grow. This might also be a good place to come for IPO access if you have a nice portfolio elsewhere but don't want to shift everything over to SoFi.
7. Charles Schwab

1 Minute Review
Charles Schwab is a solid choice for traders of all skill levels. It offers full access to the U.S. equity and options markets as well as 30 international markets. Traders can create a diverse portfolio with $0 commissions and no account minimums. Schwab's margin trading is expensive but Schwab makes up for it with affordable futures and options trades, along with a comprehensive mobile offering.
Best For
3 trading platforms perfectly in sync makes matching your platform to your skill level a snap
Excellent futures trading education for new traders
$0 account minimum means anyone can start trading
Pros
Wide range of available assets to trade, including futures and 30 global markets
SmartStreet Edge platform is powerful enough for advanced traders, yet easy enough for new traders to utilize
Unique educational resources (like infographics and podcasts) make learning fun
Cons
Margin rates are more expensive than competitors
More limitations on available margin than competitors
Expensive mutual funds
Another stock trading app with a major bank behind it, Charles Schwab is the ideal app for a wide range of investors. It offers tons of educational resources, extensive fundamental and technical research tools, several account types, and several trading platforms, complete with real-time quotes, screeners, technical indicators, pattern analysis, and more.
However, not every tool and feature is built into every platform. If you're planning to try out different investing styles, you'll find yourself hopping from platform to platform. For investors committed to a single style of investing, this won't be as big of an issue. More passive, buy-and-hold investors will find just about everything they need on TradeSource while active day or swing traders will have access to most of the tools they need on StreetSmart Edge.
Remember, though, that Charles Schwab has long positioned itself as the friendly, no-nonsense broker that makes your life as simple as possible. All the way back to the TV commercials of the 1980s, featuring Charles himself, Schwab has looked for safe ways to invest its clients' money. This platform is great for fund investing because it gives you exposure to a massive range of funds that will offer powerful returns, security and safety even in down markets.
8. Cobra Trading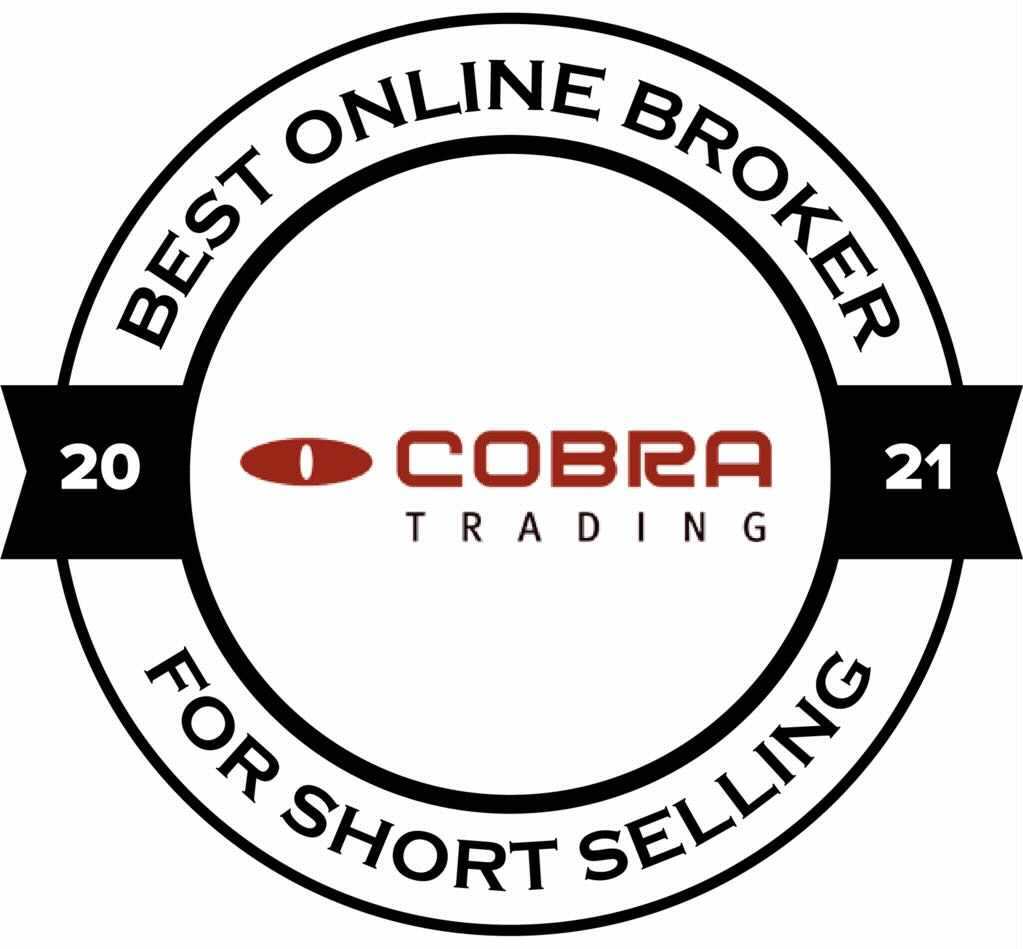 With low commissions and DAS fee waivers for high volume traders, the Cobra Trading app is tailored to day traders and scalpers. The DAS (Direct Access Software) platform offers faster order execution and access to multiple exclusive data feeds. With Cobra Trading, you're able to connect your brokerage account directly to your DAS platform to enjoy high level analysis and rapid-speed trading all at once.
With an account minimum of $25,000 and fee waivers reserved only for high volume trading, Cobra Trading is definitely best suited to the high frequency, high volume trader. However, for those advanced high frequency traders, the DAS platform access, range of data packages, and short locate monitors make this one of the most robust day trading or scalping apps on the market.
Cobra Trading is also a great place for short selling because it offers flexibility for professional traders who might utilize these techniques. The site explains how short selling works—educating the average consumers—while also helping professional traders park their portfolios in a place where they can always get the best results.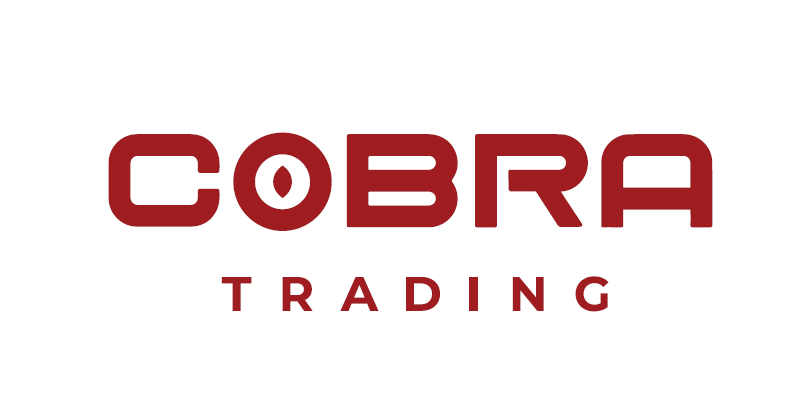 Best For
Short Selling over $25K
1 Minute Review
Cobra Trading is a direct access broker focused on access to short opportunities and order execution. Cobra has multiple short locate sources, giving traders access to the best short opportunities in the market. Cobra Trading also specializes in offering comprehensive, responsive customer service throughout the trading day. We recommend Cobra Trading to high-volume traders and short sellers.
Best For
Short Sellers
Day Traders and Scalpers
Traders who are tired of using a "Big Broker"
Pros
Affordable commissions
The DAS Platform
Excellent customer service
Cons
No trading under 25K
Not a self-clearing firm
Why Use Stock Trading Apps?
Stock trading apps keep your portfolio at your fingertips. You can check your investments and make trades, all from your phone. While different stock trading apps are built with different users in mind, some of the reasons investors look to a mobile stock trading app include:
News feeds featuring the latest headlines related to your investments
Educational resources to help beginners hone their investing skills
Analytical tools like charts, graphs and indicators to help you plan your short or medium-term trades.
Automation features so that your phone can do your trading for you
Alerts that notify you of news, trends and price changes so that you can respond quickly to the market even if you can't watch the charts all day
Start Investing with Your Favorite Stock Trading App Today
Ultimately, the best stock trading app for you is the one that's built with the kind of investing you have in mind and that offers the kind of assets you want to trade. For shorter-term strategies like swing trading or day trading, look for tons of analytical tools and maybe some automation to make it easier to stick to your strategy. For longer-term strategies or retirement planning, look for a stock trading app that offers in-depth research options for digging into stock fundamentals, the kinds of equities you want to include in your portfolio, and maybe the option to open a retirement account. 
Whichever stock trading app you choose, you can always come back to Benzinga for more helpful tips and insights as you take the next steps on your investing journey!
Frequently Asked Questions
What is the best stock trading app for beginners?
Beginner investors should prioritize apps that offer lots of educational resources while making it simple to place orders (and understand the different kinds of orders you can place). Look for user-friendly interfaces, easy-to-understand tutorials or guides, and, above all, low fees so you're not paying more than you have to while you learn the ropes. 
Answer Link
What is the best app for trading stocks?
There really is no one best app for trading stocks. Each platform comes with its own set of perks and drawbacks. In the end, the best app is the one that you feel comfortable using and that offers the features that align with your strategy best—whether that means more technical analysis, more automation, or more fundamental research tools, or more low-cost trading offers like no-fee options trading or budget-friendly fractional shares. No app has everything. So the best one is the one that has the features that are most important to you.
Answer Link