Want to claim 6 FREE stocks? Head over to Webull to get started.
The United States might steal most of the headlines due to the size and scope of markets, but they aren't the only game in town. Across the ocean, U.K. investors also represent a sizable portion of the market. The London Stock Exchange alone makes up about 4% of the global stock market, which isn't on the same level at the NYSE, but still significant.
Yes, London is no longer the epicenter of global finance, but U.K. investors still have weight to throw around.
If you're a U.K. resident, investing in financial markets has never been easier. In fact, online brokers based in the U.K. often have certain securities available that cannot be traded in the U.S., like contracts for difference (CFDs). Like many of their American counterparts, U.K. residents are beginning to take greater interest in financial markets, especially the younger crowd. Which begs a very important question — which U.K. brokerage should you choose for your investments?
Why Choose an Online Brokerage House?
Most securities are now traded online. Yes, you still see stock traders on the floor of exchanges like the NYSE and you can still call your broker on the phone and place a trade if you really want to. But online stock trading has opened the markets to large swaths of people who otherwise never had access. And not only are new generations of investors gaining access, but fees and commissions are on a nonstop decline toward zero.
For the average U.K. investor, a share dealing account at an online brokerage house is the best way to invest in capital markets. You can trade all kinds of securities through online brokers, from simple stocks and bonds to complex derivatives like options and CFDs. Competition for your capital is fierce among these brokers and many different platforms exist for traders of different experience levels. Choosing an online brokerage requires a little bit of research since every investor has unique goals and needs.
What are you Looking for in an Online Brokerage?
How to choose an online broker? Create a list of crucial criteria and see which of the available options is best suited for you.
Speed and efficiency: Trading becomes very difficult with slow speeds, confusing platforms and awkward websites. Many brokers will offer a demo version of their platform for paper trading, which is a great way to get a test drive. If you can't learn the basics by the end of the trial period, it's probably not for you.
Market data and education material: In 2021, a broker needs to provide more than just trading software. The markets are more open than ever before, but education and guidance are needed to steer clients toward their financial goals. Find a broker that provides plenty of education material and real-time market data so you can make informed decisions.
Minimal costs: There's no need to pay through the nose for the right to trade anymore. Compare commissions and fees among your favorite potential brokers and choose the most cost effective one. Remember, excessive fees and commissions come right out of your returns.
Variety of available asset classes: Diversification is one of the keys to successful investing, so you'll want to have access to stocks, bonds, ETFs, mutual funds and maybe even derivatives like options, futures and CFDs.
Customer support: Even the most efficient brokers will have technical issues or concerns from clients from time to time. Having convenient customer service is a must, which means multiple contact methods and lengthy hours of operation. Don't choose a broker who will leave you hanging if you have a problem.
The Best Online Brokerages in the UK
Based on the criteria listed above, Benzinga has compiled an ideal list of brokers for U.K. investors. Not all of these brokers will be a fit for everyone — you'll need to do your own research and select the one that meets your goals as an investor.
1. Best International Broker: Interactive Brokers
Interactive Brokers (IBKR) is one of the most popular online brokerage houses in the world thanks to its array of investable securities, multi-platform functionality, fair pricing and accessible customer service. IBKR features 135 tradeable markets from 33 different countries, along with 23 different currencies.
Supported platforms include the popular Trader Workstation and a variety of APIs for personalized automated systems. The education and market research is top notch and customer service can be reached via phone, email and chat. IBKR is one of our top choices for investors regardless of country, but especially for U.K. investors.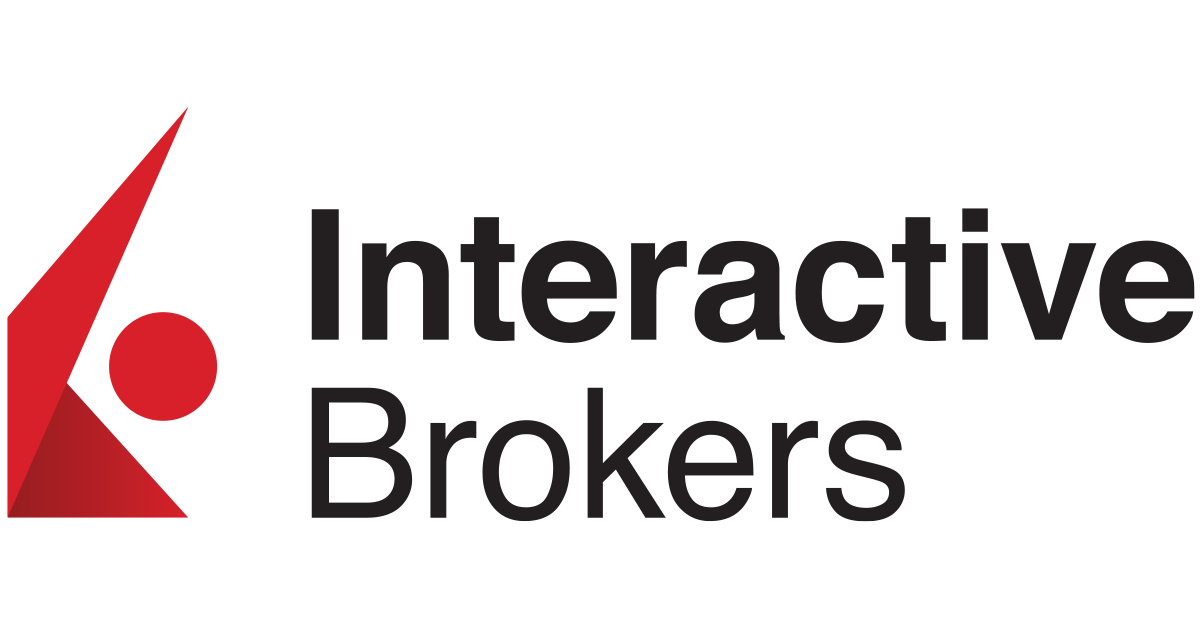 get started
securely through Interactive Broker's website
Best For
Sophisticated Investors
1 Minute Review
Interactive Brokers is a comprehensive trading platform that gives you access to a massive range of securities at affordable prices. You can buy assets from all around the world from the comfort of your home or office with access to over 135 global markets. Options, futures, forex and fund trading are also available, and most traders won't pay a commission on any purchase or sale.  
IBKR is geared primarily toward experienced traders and investors but now with the availability of free trades with IBKR Lite, casual traders can also acclimate to IBKR's offerings.
Best For
Access to International markets
Active traders
Sophisticated investors
Detailed mobile app that makes trading simple
Wide range of available account types and tradable assets
Pros
IB SmartRouting searches for the best firm price at the time of your order
Trade on 135 markets, in 33 countries & 23 currencies worldwide
Invest globally in stocks, options, futures, currencies, bonds and funds from a single integrated account
Select from 24 currencies as a base currency for your account
2. Best for Trading CFDs: IG
IG is a broker most U.S. investors won't have heard of, but it's a great option for U.K. investors thanks to their wealth of investable securities, including CFDs based on stocks, indices, commodities and more. Currency traders will also appreciate the compatibility with MetaTrader 4, a heavyweight platform in the forex space.
IG clients can trade in two ways: through leveraged derivatives like CFDs and spread bets, or through buying and selling individual shares in a share dealing account. Share dealing accounts offer direct access to U.S. stocks for zero commission and U.K. stock trades can be executed for as little as 3 pounds.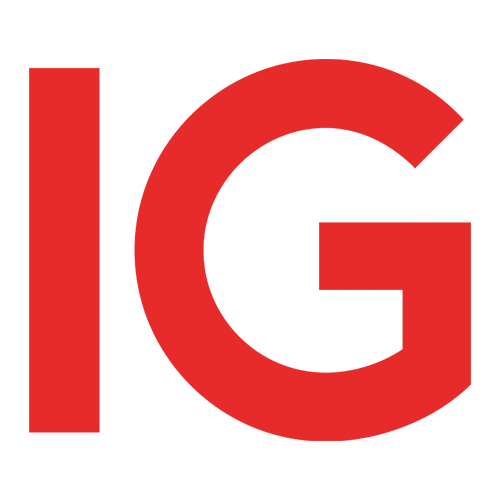 1 Minute Review
IG is a comprehensive forex broker that offers full access to the currency market and support for over 80 currency pairs. The broker only offers forex trading to its U.S.-based customers, the brokerage does it spectacularly well. Novice traders will love IG's intuitive mobile and desktop platforms, while advanced traders will revel in the platform's selection of indicators and charting tools. Though IG could work on its customer service and fees, the broker is an asset to new forex traders and those who prefer a more streamlined interface.  
Best For
New forex traders who are still learning the ropes
Traders who prefer a simple, clean interface
Forex traders who trade primarily on a tablet
Pros
Easy-to-navigate platform is easy for beginners to master
Mobile and tablet platforms offer full functionality of the desktop version
Margin rates are easy to understand and affordable
Access to over 80 currency pairs
Cons
U.S. traders can currently only trade forex
Customer service options are lacking
No 2-factor authentication on mobile
3. Best for No Commission Trading: eToro
eToro has been on a marketing rampage lately with Alec Baldwin promoting the broker on practically every corner of the internet. But even if you don't care for over-the-hill Hollywood actors, eToro is a great broker for novice investors thanks to its copy trading program, accessible customer service, and (best of all) zero-commission stock trading.
Now other fees may apply if you're trading international shares from a U.K.-based account, but eToro has a large supply of commission-free securities available. Additionally, eToro clients get unlimited trades and can buy or sell fractional shares. Demo accounts are available for new users who wish to paper trade stocks and other securities on the platform before laying down actual pounds.
Disclosure: eToro USA LLC; Investments are subject to market risk, including the possible loss of principal.
1 Minute Review
eToro is a broker that offers access to over 25 of the world's most popular cryptocurrencies and 1600 stocks. They have a few unique education and useability tools. Traders can begin buying and selling in as little as 10 minutes.
eToro's unique CopyTrader feature allows new investors to "copy" the buy orders of professional investors, while the company's eToro Club feature provides investors with a range of additional education tools and resources. 

Best For
Traders looking for an easy-to-use platform
Traders who want to practice their trades using a virtual account before entering the market
Pros
Simple platform that is easy to master
CopyTrader feature that allows new traders to copy the same strategies used by professionals
Virtual dummy account that gives you $100,000 to practice trades
4. Best for Education Materials: Capital.com
Capital.com is a robust brokerage house suitable for both novice and experienced traders. You'll find the typical asset classes like stocks, bonds, currencies and commodities, but also cryptocurrencies and initial public offerings (IPOs). Popular trading platforms like MetaTrader 4 and TradingView can be used and plenty of real-time market data is available at the touch of a button.
But the real prize for clients is the massive library of educational materials about all different asset classes and trading styles. Complete courses are available on trading strategies and techniques, plus you get know-how guides on complex securities like CFDs, options and cryptocurrencies. Capital.com has the strongest educational offerings of the brokers listed here, making it ideal for new traders.

Disclosure: 79.17% of retail investor accounts lose money when trading CFDs with this provider. You should consider whether you can afford to take the high risk of losing your money.
Best For
Market-leading Spreads
1 Minute Review
Capital.com is an award-winning global contract for difference (CFD) broker offering more than 6,000 tradable markets using instruments like CFDs, spread bets for U.K. clients or outright ownership of shares to clients in the U.K. and several EU countries. Ideal for day traders, Capital.com has an app available for both Apple and Android smartphones, and trading is always commission-free. With 24/7 customer service and a wealth of trading guides and educational materials, Capital.com is a great CFD broker for novices and those with experience alike, although you'll need to make sure the product you wish to trade is available in your particular location.
Best For
Derivatives traders
Day traders
Traders located in the United Kingdom or Ireland
Traders with expertise in complex instruments like CFDs
Pros
Zero commissions on CFDs, spread bets and shares
Low bid/ask spreads
24/7 customer service
Intuitive mobile app available at Google Play and Apple App Stores
Cons
Not available for United States residents
High-risk investments for retail traders
No leverage or fractional shares available in stockbroking accounts
5. Best Customer Service: Pepperstone
With a delightfully British-sounding name, Pepperstone is one of the largest forex and CFD brokers in the world with over 800 trading instruments and a presence on multiple continents. Pepperstone has CFD products based on stocks, indices, currencies, commoditie, and cryptocurrencies, which can be traded on three different platforms: MetaTrader 4, MetaTrader 5, and cTrader.
Pepperstone offers 24/5 customer support through phone, email and chat. The service is top-notch and it's got the hardware to back it up. It's won awards for Best Client Relationship Manager Service, Best European Forex Trading Support, No. 1 Client Satisfaction, and No. 1 Overall Customer Support.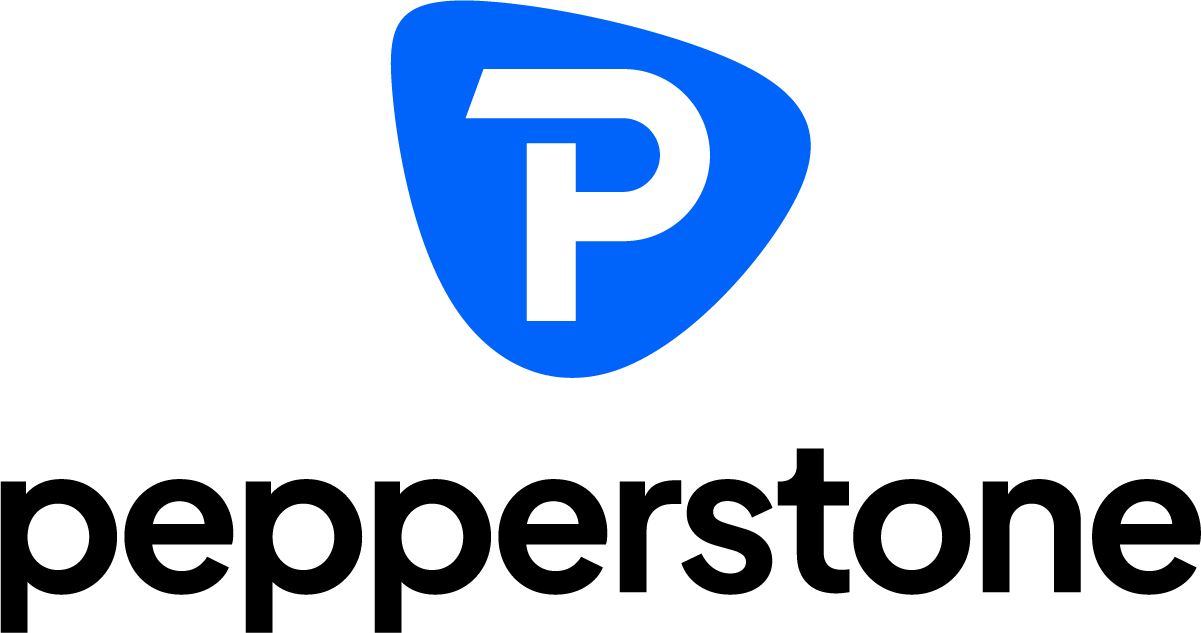 Best For
Customer Service
1 Minute Review
Pepperstone is an Australian broker focused on providing international forex, CFD and cryptocurrency trading. Though U.S. traders currently cannot open an account with Pepperstone, the broker remains an affordable and comprehensive option for international traders. 
Pepperstone offers traders access to over 61 forex markets, over 60 CFDs for index funds and stocks and 5 cryptocurrencies. Leverage options with Pepperstone are extensive; you may qualify for up to 500:1 leverage when trading currencies and up to 5:1 leverage when trading cryptocurrencies, for example.
There are a few areas where Pepperstone can afford to improve. We'd love to see Pepperstone add its own trading platform in the future instead of relying entirely on 3rd-party platforms. We'd also love to see direct stock and fund purchase options in the future. Despite these flaws, Pepperstone remains a very strong choice for international traders.
Best For
International traders interested in trading CFDs from foreign markets and currencies
Traders who are already familiar with the MetaTrader or cTrader platforms
Traders who are looking for leverage when trading cryptocurrencies
Pros
Access to over 61 forex pairs and over 60 stock CFDs
Leverage available for both forex and cryptocurrency trading
Wide range of educational tools and courses that both beginners and experts can use
24/7 customer service
Cons
Not currently available to U.S. traders
No option to purchase stocks, bonds or mutual funds directly; only CFDs are available
6. Best Trading Platforms: TradeZero
When you use TradeZero, you get 24/7 customer service and a range of assets to trade. However, the best part of this site and app is the option to trade on your desktop or mobile phone.
You can use the free version of the mobile app or web app. Plus, you can step up to ZeroPro or ZeroWeb depending on where you prefer to trade. For just $59 per month, you get a range of discounts on trading fees with a ZeroPro account. Plus, you can trade 100,000 shares per month, options, futures, and choose from many other financial instruments.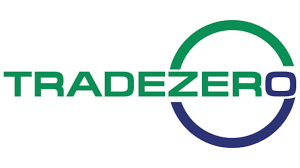 1 Minute Review
TradeZero is an online broker and free stock trading platform that provides everything you need to successfully share and trade, including round-the-clock customer support. TradeZero provides four different trading state-of-the-art software programs with its services, a locator for sourcing shares for shorting, commission-free trades, and real-time streaming, to name a few of the features promoted on their website. The software is a unique and (potentially) affordable option for anyone interested in stock trading.
Best For
Traders seeking high transparency and mobility in a stock trading program
Those attracted to commission-free trades
Those seeking a free version of a high-quality trading program
Pros
24/7 live customer support
Uses ZeroWeb technology, a powerful level 2 online platform with direct market access
Mobile app allows users to access stocks and trade in real-time while on the go
Cons
Enforces Pattern Day Trading restrictions (accounts need to maintain a daily equity balance of at least $25k)
Mobile app could offer more features
7. Best for Advanced European Traders: Swissquote
Swissquote is a company that went public in 2000 and makes it easy for many European traders to improve their portfolios. The platform allows you to invest in more than just stocks, including ETFs, derivatives and more. This makes it easier for you to build a whole portfolio that gives you more diversity and better options for growth.
Designed for financial professionals, active day traders, CFD traders, derivatives traders and anyone who wants powerful trading options and elaborate tools, Swissquote makes it easy to improve the quality of your portfolio by offering more options and information. You can set up private and business accounts, and you will benefit from several features like:
MetaTrader 4
MetaTrader 5
Autochartist
Plugins
Advanced Trader
FIX API
Best For
Contract for Difference (CFD) Traders
1 Minute Review
Established in 1996 in Gland, Switzerland, Swissquote Group Holding Ltd. (SWK: SQN) is a Swiss banking group that has become one of Switzerland's leading providers of online foreign exchange (forex) trading and financial services. The company went public in May 2000, and its stock trades on the SIX Swiss Exchange under the symbol SQN. 
Swissquote provides a wide range of financial services in Switzerland and the rest of Europe, the Asia-Pacific region and the Middle East. The company maintains offices in Bern and Zürich, Switzerland, London, Luxembourg, Malta, Dubai, Hong Kong and Singapore. It employs 952 people.
Swissquote offers clients extensive resources to trade foreign currency and other assets as well as providing excellent trading platforms with a wide variety of research tools. 
Best For
Forex traders
Finance professionals
Contract for difference (CFD) traders
Derivatives and commodity traders
Pros
Wide range of tradable assets
Excellent trading platforms
Quantitative asset management (QAM)
Robo-Advisor for automated trading
UK Investors Have Plenty of Choices for Online Brokers
Thinking of opening a brokerage account and investing? If you live in the U.K., consider using one of these options for your trading needs. Both beginners and experienced traders can find something useful from this collection of brokers, whether it's fast execution, asset class variety, or simply low fees and commission. You'll need to consider which factors mean the most of you. But no matter which you choose, plenty of opportunities await U.K. investors in markets on both sides of the ocean.
Frequently Asked Questions
What trading platform is best for beginners in the UK?
It depends on your trading style and goals. Do you want long-term investments or short-term trades? Consider what you want to get out of investing and then sample some of the brokers that can help accomplish your goals. Here's where demo accounts really come in handy — prospective clients can test out nearly any available platform with paper money. Use these demo accounts and find your perfect platform.
Answer Link
How do I buy stocks online in the UK?
You can buy stocks directly from a share dealing account or use CFD products to gain exposure to equities. To open an account with one of these brokers, you'll need to be a U.K. resident with proper identification and banking information. Once your account is approved, you can begin buying and selling securities through desktop, web and mobile platforms, depending on your broker's offerings.
Answer Link