Most of our users get purchase loans and refinance from New American Funding.
Ready to settle down in Oklahoma? You may be attracted to its low cost of living — the average home price is just over $132,000.
No matter your reason for choosing to live in the Sooner State, take a look at our guide to find the right Oklahoma mortgage lender to help you buy your home.
Best Mortgage in Oklahoma:
Best for First-Time Home Buyers: Bank of America
Best for Self-Employed Professionals: Better.com
Best Online Lender: Quicken Loans®
Best for FHA Loans: Freedom Mortgage
Best for VA Loans: Veterans United
The 5 Best Mortgage Companies in Oklahoma
Working with the right mortgage company can make all the difference in your experience. Here are some of the best mortgage companies in Oklahoma.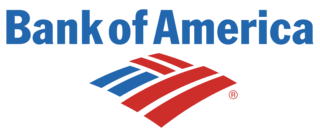 Avg. Days to Close Loan
45
1. Best for First-Time Home Buyers: Bank of America
Bank of America is a great option for first-time home buyers. The lender offers a First-Time Homebuyer Online Edu-Series™.
This on-demand video series walks you through the mortgage process and answers all your questions. You can also take advantage of Bank of America's other online resources.
Bank of America also offers a Digital Mortgage Experience® to help you can take control of your mortgage online. This provides you with experienced lending officers and customized terms to lower your costs. The Digital Mortgage Experience also allows you to lock in your rate and sign your loan documents electronically.
Avg. Days to Close Loan
21
2. Best for Self-Employed Professionals: Better.com
The mortgage process will require you to submit financial documents.
It's crucial that you work with a lender that understands how this process will differ if you're self-employed.
Better can walk you through the process seamlessly as a self-employed borrower. 
Better is committed to complete transparency, so it offers an efficient process with no lender fees and no commissions.
Visit Better online and get preapproved for your mortgage in less than 20 minutes.
Avg. Days to Close Loan
30
3. Best Online Lender: Quicken Loans®
Rocket Mortgage® by Quicken Loans® is a great option if you're looking for an effortless mortgage process.
Its intuitive website or app can walk you through the steps to find the right mortgage. You'll also have access to helpful tools like a mortgage calculator to estimate your monthly payments.
You can work at your own pace.
Its website is full of resources for common questions. Quicken Loans also offers a customer support team by phone or online.
Avg. Days to Close Loan
30
4. Best for FHA Loans: Freedom Mortgage
Oklahoma offers many first-time home buyer programs. Freedom Mortgage's loan officers can help you find the programs that you qualify for, including FHA loans.
An FHA loan is a mortgage insured by the Federal Housing Administration. This loan type is designed for low-to-moderate-income borrowers and requires a lower minimum down payment and credit score than most conventional loans.
Freedom offers a Purchase Promise with a low-rate guarantee, on-time closing and purchase savings perks. Even after you've closed your loan, Freedom Mortgage will reach out to you if it finds an opportunity to lower your monthly payments.

Avg. Days to Close Loan
30
5. Best for VA Loans: Veterans United
You can't go wrong with Veterans United for a VA loan. It's dedicated to helping qualified veterans and service members on the journey to homeownership. The Department of Veteran Affairs listed Veterans United as the No. 1 VA lender from 2016 to 2019.
Its website has information like VA eligibility requirements, current VA loan rates and an affordability calculator to determine your targeted home purchase price. The Veterans United customer service team is available 24/7.
Mortgages Explained
All mortgages are not the same. There are several mortgage options, and it's important to find the right option for your goals. It's important to understand mortgage types and mortgage terms.
Mortgage types are the mortgage program you will choose. This can range from a conventional mortgage to a government-backed option.
Your mortgage type also carries a mortgage term. This is the length of time you'll repay your mortgage loan.
Mortgage Type
Here are the 3 most common mortgage types:
Conventional loans are loans that are not part of any specific government-backed program. There are no single set of requirements for conventional loans, but you can expect stricter credit requirements than some other mortgage programs. In most cases, your lender will require a credit score of 620 or above and a debt-to-income ratio of 50% or less to qualify.
FHA loans are part of a mortgage program regulated and insured by the Federal Housing Administration. They offer benefits like lower credit score requirements than most conventional loans.
VA loans are another government-backed mortgage program. This program is backed by the Department of Veterans Affairs and requires borrowers to meet service requirements to qualify. VA loans offer lower interest rates and more lenient borrowing requirements.
Mortgage Term
You'll also see these common mortgage terms:
30-year fixed loan: If you choose this term, your interest rate will remain the same throughout the lifetime of your loan. Your monthly payments remain the same since your interest rate will not change. A 30-year fixed-loan term means that you will make the same payment for 30 years to pay off your mortgage.
15-year fixed loan: This term has a steady interest rate and monthly payments throughout the lifetime of your loan. You'll pay off your mortgage over 15 years.
5/1 adjustable-rate-mortgage (ARM): You will have a fixed interest rate for the first 5 years of your mortgage. Then your interest rate can change once per year until you've finished paying off your mortgage.
Which Mortgage Lender is Best for You?
It can be difficult to figure out which mortgage lender you should work with. Here are a few things to consider:
What loan options does it offer? Review each lender's mortgage options and see if the lender specializes in any specific government-backed loan program.
What are its fees? Some lenders charge more fees than others. Be sure to ask about the costs and fees associated with mortgages.
What is offered for customer service? You are entering a long-term partnership with your lender, so it's important to have a strong customer service team. Don't be afraid to reach out and ask questions to see if you're comfortable with the support each lender offers.
Lender Credit Score Minimums in Oklahoma
Your credit score is an important factor when applying for a mortgage. Lenders use this information to determine whether to approve you for a mortgage. It can also affect the interest rate you are offered.
What's your credit score based on? There are several factors that impact it, including your credit history and whether you make payments on time. This information is collected from creditors through the 3 major credit bureaus — Equifax, TransUnion and Experian.
Current Mortgage Rates in Oklahoma
Mortgage rates do change frequently, so it's important to keep an eye on rates when you're looking to buy. If possible, lock in your mortgage rate with a lender before you go home shopping.
Mortgage rates are based on the current market. Your personal mortgage rate can also be affected by factors including your credit score, your loan type and down payment amount. We constantly update our mortgage rate tables to reflect the most recent data.
Rates based on an average home price of $225,000 and a down payment of 20%.
Average Days to Close on a Loan
Once you've found your home, you'll make an offer. If the seller accepts your offer, the closing process begins. Closing is a busy time, so it can be helpful to know what to expect. You should be prepared for:
Paperwork: You'll have many documents to read through and sign.
Payments: The closing process is when you'll make important payments, including your down payment and closing costs.
Insurance: Your lender will require proof of homeowners insurance before it releases the funds for your mortgage.
Choose the Best Oklahoma Mortgage for You
Find the right lender in Oklahoma and you're ready to start shopping for your new home!
Consider the type of mortgage you're interested in and the programs you may qualify for. Choose a few lenders and get a quote to compare what each lender can offer you.
Get Ready for Take Off
Rocket Mortgage® is an online mortgage experience developed by Quicken Loans®, America's largest mortgage lender. Rocket Mortgage® makes it easy to get a mortgage — you just tell the company about yourself, your home, your finances and Rocket Mortgage® gives you real interest rates and numbers. You can use Rocket Mortgage® to get approved, ask questions about your mortgage, manage your payments and more.
You can work at your own pace and someone is always there to answer your questions — 24 hours a day, 7 days a week. Want a fast, convenient way to get a mortgage? Give Rocket Mortgage® a try.