Keeping your finances organized no longer means spending hours balancing your checkbook and cataloging receipts. Using a money and investment management app can make it easier to track your spending, see where your money is going and manage your investments. While there are hundreds of financial apps available, the best option for you will depend on your individual needs.
Best Budget Apps
A budgeting app can help you manage your money more effectively by analyzing your spending and helping you cut down on unnecessary purchases. Link your bank account and credit cards to your budgeting app, which then tracks and logs your transactions. The best budgeting apps allow you to make progress toward reducing your debt and saving more money by offering the following features:
Categorize your spending. When you make a purchase using a credit or debit card linked to your budgeting app, the app will automatically log it and categorize it. Categorization makes it easier to see how your spending varies between categories.
Track your income and expenses. The right budgeting app doesn't only track your expenses — it can also show you how your income compares to the amount you spend each month. Income tracking can be especially useful if you're self-employed and the amount you own varies from month to month.
Set savings goals. If you're saving up for a large purchase (like a down payment on a home or a vacation), your budgeting app can help you track how much you're putting away each month. First, enter the total amount of money you're hoping to save in your budgeting app. Then, as you deposit money into your account, the app will track your progress.
Some accounts may also allow you to pay bills directly through the app.
The right budgeting app for you will vary depending on the types of account you want to link, whether you prefer to manually enter your spending categories and other investment features you need. Consider a few of our top choices below if you don't know where to begin.
Best Banking Apps
Though most people already use online banking services, many banks also offer their own proprietary apps as well. Banking apps are safe and convenient — they might even add enhanced security with fingerprint and facial ID services.
When you select a banking app, look for the following features:
An intuitive platform: Your mobile banking app shouldn't be difficult to operate. Look for an app with an easy-to-understand design, tools that are quick to locate and automatic log in features.
Check deposits: One of the most significant advantages of using a banking app over an online banking platform is in-app check deposits. Simply snap a photo of the front and back of your check, upload it to your banking app and deposit it directly into your account — no special trip to the bank is needed.
High-tech security features: Keeping your password and account access confidential is crucial. From two-factor authentication to thumbprint scan locks, be sure that your banking app allows you to ensure that no unauthorized party can access your account.
Here are a few of our favorite mobile banking apps.

Disclosure: *Early access to direct deposit funds depends on the timing of payer's submission of deposits. Chime generally posts such deposits on the day they are received which may be up to 2 days earlier than the payer's scheduled payment date.
1 Minute Review
It's rare to come across a banking service against profiting off its customers, but then there's Chime. Chime is a mobile banking tech company that offers totally free banking, including no-fee overdraft protection and 0% interest with its credit card.
Rather than making a dime off its members, Chime partners with Visa and receives a portion of the merchant fee incurred whenever you use your Chime card.
Chime is a great banking app for anybody, but it's even more perfect if you're trying to grow your savings, improve your credit or want the convenience of keeping your bank in your back pocket. Oh, and did we mention it's free?
Best For
NO ridiculous fees
100% digital banking
Member-focused products and services
Pros
Easy transfers between accounts
Free, no-fee banking
Award-winning mobile banking
Cons
Limited product offerings
No brick-and-mortar locations for those who prefer in-person banking
Best Crypto Apps
If you're interested in trading cryptocurrencies or tracking your crypto holdings on the go, a crypto app might be right for you. There are multiple types of cryptocurrency apps, ranging from exchange apps that allow you to execute trades to digital wallets that will enable you to track your holdings and keep them safe. A few characteristics you might want to look for in a cryptocurrency app include:
Coin availability: If you want to buy and sell cryptocurrencies, check online to see that the app you're downloading supports the coins you wish to trade. There are thousands of cryptocurrencies in existence and not every app supports every coin.
Security features: High-level security features are especially important when it comes to buying, selling and storing cryptocurrencies. Due to the decentralized and anonymous nature of the market, it can be almost impossible to recover your tokens if your account gets hacked. Search for apps that offer two-factor authentication and back-end encryption to protect yourself and your finances.
Real-time data: The cryptocurrency market is highly volatile — it's normal to see a coin gain 100% in value or lose half its value in just a few hours. Real-time data is a must-have for any cryptocurrency app.
Browse a few of our favorite crypto trading apps below.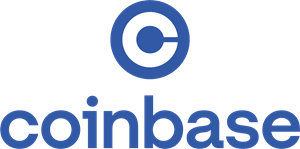 1 Minute Review
Coinbase is one of the Internet's largest cryptocurrency trading platforms. From Bitcoin to Litecoin or Basic Attention Token to Chainlink, Coinbase makes it exceptionally simple to buy and sell major cryptocurrency pairs. 
You can even earn cryptocurrency rewards through Coinbase's unique Coinbase Earn feature. More advanced traders will love the Coinbase Pro platform, which offers more order types and enhanced functionality.
Though Coinbase doesn't offer the most affordable pricing or the lowest fees, its simple platform is easy enough for complete beginners to master in as little as a single trade.
Best For
New cryptocurrency traders
Cryptocurrency traders interested in major pairs
Cryptocurrency traders interested in a simple platform
Pros
Simple platform is easy to operate
Comprehensive mobile app mirrors desktop functionality
Coinbase Earn feature rewards you with crypto for learning about available coins
Cons
Higher fees than competitors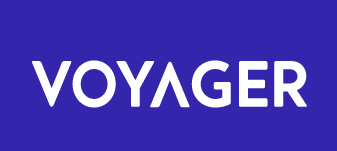 Disclosure: *Other fees may apply.
1 Minute Review
Voyager is a leading name in the sphere of cryptocurrency investing, giving you access to over 50 tokens and coins. Buy, sell and swap assets using Voyager Crypto's simple mobile platform available as a free download for iOS and Android users. 
When you invest through Voyager, you'll pay nothing in commissions, which is a major benefit when compared to other cryptocurrency brokers. Voyager is also one of the only brokers we've seen that allows users to earn interest on their crypto investments. 
Though the broker could do more to improve its customer service, it's an excellent option for beginner investors and seasoned professionals alike.
Best For
Cryptocurrency investors looking for a wide selection of supported projects.
Investors who prefer mobile trading.
Anyone interested in earning interest on their crypto investments.
Pros
Simple, straightforward and intuitive mobile platform
Wealth of investment opportunities
Allows users to earn interest on select crypto investments
Cons
Only available for mobile users — no desktop platform
Limited routes to contact customer service team
Disclosure: eToro USA LLC; Investments are subject to market risk, including the possible loss of principal.
1 Minute Review
eToro, headquartered in Cyprus, England and Israel, has provided forex products and other CFD derivatives to retail clients since 2007. A major eToro plus is its social trading operations, including OpenBook, which allows new clients to copy trade the platform's best performers. Its social trading features are top notch, but eToro loses points for its lack of tradable currency pairs and underwhelming research and customer service features
Best For
U.S. based cryptocurrency traders
Investors looking to CopyTrade other traders
Simple user interface
Pros
Several major cryptocurrencies and altcoins
Expansive network of social trading features
Large client base for new traders to imitate
Best Day Trading Apps
Day trading is a type of stock trading that relies on short-term trades, usually executed over the course of a few hours. A day trading app can give you more freedom to trade without being tied to your desktop computer. Some characteristics you'll want to search for when you choose a day trading app include:
A simple platform: Even if you're a very experienced trader, you'll still want to search for a day trading platform that's simple and straightforward. Endlessly flipping through order options and charting screens can hinder the fast-paced nature of the day trading market.
Real-time data and prices: Like trading cryptocurrencies, day trading often relies on short-term price movements. Having the most recent and up-to-date price information is essential in any day trading app.
Low fees and commissions: Some brokerages charge a fee when you place a buy or sell order. Though many brokerages have switched to a $0 commission structure, even a small per-trade service fee can quickly cut into any profits you earn. Before you open a brokerage account, make sure you have a complete understanding of the broker's fees.
Browse a few of our favorite apps for day trading in the chart below.

1 Minute Review
Robinhood is a broker designed for traders who want a simple and easy-to-use platform. It takes out all the bells and whistles that can be confusing to the modern day trader, serving as the perfect place for beginners to learn the markets. The interface is intuitive and easy to master, streamlined to ensure you don't get distracted as you build a portfolio. Though advanced traders might like more thorough analysis tools, Robinhood gives you everything you need to start trading and learn the ropes.
Best For
Beginner traders
Mobile traders
Pros
Streamlined, easy-to-understand interface
Mobile app with full capabilities
Can buy and sell cryptocurrency
Cons
Fewer analysis tools than most
Only taxable, non-retirement accounts are available

1 Minute Review
TradeStation is for advanced traders who need a comprehensive platform. The brokerage offers an impressive range of investable assets as frequent and professional traders appreciate its wide range of analysis tools. TradeStation's app is also equally effective, offering full platform capabilities.
Best For
Advanced traders
Options and futures traders
Active stock traders
Pros
Comprehensive trading platform and professional-grade tools
Wide range of tradable securities
Fully-operational mobile app
Cons
Confusing pricing structure to leave new traders with a weak understanding of what they pay
Cluttered layout to make navigating TradeStation's platform more difficult than it should be

1 Minute Review
This publicly listed discount broker, which is in existence for over four decades, is service-intensive, offering intuitive and powerful investment tools. Especially, with equity investing, a flat fee is charged, with the firm claiming that it charges no trade minimum, no data fees, and no platform fees. Though it is pricier than many other discount brokers, what tilts the scales in its favor is its well-rounded service offerings and the quality and value it offers its clients.
Best For
Novice investors
Retirement savers
Day traders
Pros
World-class trading platforms
Detailed research reports and Education Center
Assets ranging from stocks and ETFs to derivatives like futures and options
Cons
Thinkorswim can be overwhelming to inexperienced traders
Derivatives trading more costly than some competitors
Expensive margin rates
Best Investment Apps
If you've never invested before, you might find the process of opening a taxable brokerage account or IRA to be intimidating or confusing. Opening your first account through an investment app can offer a simpler and more straightforward way to begin investing and track your investments over time. Some qualities you may want to look for in your investing app include:
Automatic deposits: Some investing apps aimed at beginners (like Acorns) make it easier to invest by automatically withdrawing small deposits from your banking account and placing it into an investment account. If you have trouble saving money, you might want to consider an investing app with this feature.
Reasonable fees: Your investment app provider may charge an annual or per-purchase fee for using its service. Be sure you understand the fees you'll be subject to before you decide where you'd like to open an account.
Full purchase capabilities: Some brokerages only allow you to check your balances through their apps. Look for an investing app that enables you to place buy and sell orders directly on the app's platform for convenient investing at your fingertips.
Not sure where to begin? Consider a few of our favorite investing apps below.

Disclosure: Investment advisory services offered by Stash Investments LLC, an SEC registered investment adviser. Investing involves risk and investments may lose value. Holdings and performance are hypothetical. Nothing in this material should be construed as an offer, recommendation, or solicitation to buy or sell any security. All investments are subject to risk and may lose value. Bank Account Services provided by and Stash Visa Debit Card (Stock-Back® Card) issued by Green Dot Bank, Member FDIC, pursuant to a license from Visa U.S.A. Inc. Visa is a registered trademark of Visa International Service Association
Pricing
$1, $3, or $9 a month 1
Account Minimum
$0 for Personal Portfolio, Investment Account (Taxable Brokerage Account) and Bank Account
$1 for IRA and Custodial Accounts
1 Minute Review
Stash is a personal finance hub app that offers access to investing and banking services. Designed for everybody, you can use Stash to budget, invest, bank, and gain financial literacy. Additionally, they offer tiered monthly subscription plans.1 
Best For
Casual investors or people looking to test the waters
Long-term investors who can tolerate potential market volatility
Savvy investors who can self-direct their strategy with the help of expert advice
Pros
No investing minimums2
Fractional shares
Flat-rate fee structure3
Cons
All educational services are done through the app/website, and there is no personal advisor on the phone or in person
Can't roll over existing retirement accounts like a 401(k) or IRA

1 Minute Review
Betterment is a smart robo-money manager that helps you save, invest and even spend your money. It has more than 500,000 registered customers and manages over $21 billion in assets. As a fiduciary, Betterment is committed to act in your best interest at all times. The investing platform lets you manage your money, guide your investments and plan your retirement at your convenience.  
Best For
Investors with defined financial goals
People who are new to investing
Passive investors who want to diversify their portfolio
Investors who want to invest heavily in ETFs
Investors looking for low-cost investment options
Investors looking to plan their retirement
Pros
Can open an account with a $0 minimum balance
Offers goal-based investing
Charges low annual management fees
Offers a wide range of stocks and ETFs
Provides access to advanced investing tools
Provides personalized financial advice plans
Cons
Charges a high fee for personalized financial advice comparatively
Not suitable for day traders and short-term investors
Does not offer any real estate stocks, commodities and foreign exchange

1 Minute Review
Acorns can help you roll your pennies into crisp hundreds with automatic savings, rounding up on purchases and inexpensive set-it-and-forget-it portfolio management. Integrate your checking, savings, investment and retirement accounts into 1 financial hub on your smartphone.
Best For
Newer investors looking to leave the heavy pulling to a robo-advisor
Regular debit card users who want to save change automatically
Families building wealth
Prepping for future investing
Pros
Inexpensive subscription cost at each tier
Smart, intuitive automatic investing strategies that utilize your spare change without leaving you cash broke
Retirement accounts like IRAs and 401(k)s available for investment and management, which isn't always the case with robo-advisors
Heavy metal debit card (maybe not the most important factor but still pretty cool)
Cons
No direct relationship with a financial advisor or certified financial planner
No socially-responsible investing portfolio model
Best Forex Apps
The foreign currency market (usually abbreviated to "forex market") allows you to take advantage of fluctuations in currency values and potentially make a profit. Forex traders who use a short-term trading strategy might benefit from the convenience offered by forex trading apps. Here are a few things you should look for when you compare forex app options:
Education resources: The best forex trading apps don't only offer you access to the currency markets — they also provide you with research and education tools you can use to enhance your trading. If you're new to forex, look for an app with a robust research section and a comprehensive set of trading tools.
The currencies you want to trade: Not every forex app offers access to every currency that exists. Know which currencies you'd like to trade before you select an app.
An account minimum you can afford: Though not every forex broker has an account minimum, many do. Be sure you know how much money you'll need to open an account before you create an account.
Browse our top choices for forex brokerage apps below.

1 Minute Review
FOREX.com is a one-stop shop for forex traders. With a massive range of tradable currencies, low account minimums and an impressive trading platform, FOREX.com is an excellent choice for brokers searching for a home base for their currency trading. New traders and seasoned veterans alike will love FOREX.com's extensive education and research center that provides free, informative forex trading courses at multiple skill levels. While FOREX.com is impressive, remember that it isn't a standard broker.
Best For
MetaTrader 4 users
Beginner forex traders
Active forex traders
Pros
Impressive, easy-to-navigate platform
Wide range of education and research tools
Access to over 80 currencies to buy and sell
Leverage available up to 50:1
Cons
Cannot buy and sell other securities (like stocks and bonds)
Disclosure: eToro USA LLC; Investments are subject to market risk, including the possible loss of principal.
1 Minute Review
Though Australian and British traders might know eToro for its easy stock and mobile trading, the broker is now expanding into the United States with cryptocurrency trading. U.S. traders can begin buying and selling both major cryptocurrencies (like Bitcoin and Ethereum) as well as smaller names (like Tron Coin and Stellar Lumens).
eToro offers traders the opportunity to invest their assets into premade portfolios or cryptocurrencies, similar to services offered by robo-advisors through traditional brokers. Though eToro isn't a one-stop-shop for everything an investor needs, its easy-to-use platform and low spreads is a great way to enter the cryptocurrency market.
Best For
International Forex/CFD Traders
New cryptocurrency traders looking for an easy-to-use platform
Traders who want to buy and sell cryptocurrencies on-the-go
Pros
Simple platform that is easy to master
CopyTrader feature that allows new traders to copy the same strategies used by professionals
Virtual dummy account that gives you $100,000 to practice trades
Cons
U.S. traders currently limited to cryptocurrencies
Only 15 major coins available to trade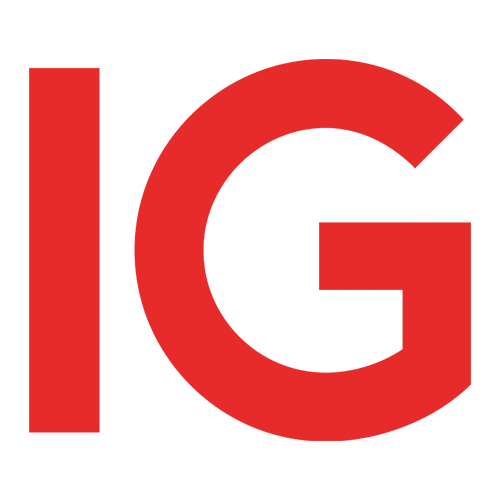 1 Minute Review
IG is a comprehensive forex broker that offers full access to the currency market and support for over 80 currency pairs. The broker only offers forex trading to its U.S.-based customers, the brokerage does it spectacularly well. Novice traders will love IG's intuitive mobile and desktop platforms, while advanced traders will revel in the platform's selection of indicators and charting tools. Though IG could work on its customer service and fees, the broker is an asset to new forex traders and those who prefer a more streamlined interface.  
Best For
New forex traders who are still learning the ropes
Traders who prefer a simple, clean interface
Forex traders who trade primarily on a tablet
Pros
Easy-to-navigate platform is easy for beginners to master
Mobile and tablet platforms offer full functionality of the desktop version
Margin rates are easy to understand and affordable
Access to over 80 currency pairs
Cons
U.S. traders can currently only trade forex
Customer service options are lacking
No 2-factor authentication on mobile
Enhance Your Finances with Better Money Management
No matter which money management app you choose, you should remember that these applications are only as useful as you make them. Explore the tools in your app of choice and regularly update your budget or investment goals to make the most of your new financial tool.
Disclosures
1 Stash offers three plans, starting at just $1/month. For more information on each plan, visit our pricing page. You'll also bear the standard fees and expenses reflected in the pricing of the ETFs in your account, plus fees for various ancillary services charged by Stash and the custodian.
Benzinga is a paid Affiliate/partner of Stash. Investment advisory services offered by Stash Investments LLC, an SEC-registered investment adviser.