Jump straight to Webull! Get real-time market data, analysis tools and $0 commissions.
They're tried and true – they're slick, they're polished, and they get the job done. Investment apps today are pushing the boundaries of performance and technology.
Best Investment Apps:
So many options make it hard for a consumer to pick the right one. Benzinga took the time to look at dozens of the top Investment apps today and find the best for you in multiple categories.
Choosing an Investment App
When choosing an app, you should be aware of the following:
The Best Investment Apps
Check out which investments apps made it into Benzinga's top list.
Best For
Investors with defined financial goals
People who are new to investing
Passive investors who want to diversify their portfolio
Investors who want to invest heavily in ETFs
Investors looking for low-cost investment options
Investors looking to plan their retirement
1. Best for Robo Investments: Betterment
Plain and simple, Betterment's platform rocks because it's easy to understand. Betterment offers portfolio management services for those on a budget and encourages beginning investors by introducing them to asset allocation.
Great for:
Low balance users
Retirement planning
Goal-based investing
Hands-off investors
Betterment, which automatically invests in and rebalances ETFs for investors, is great for hands-off investing and retirement savers.
Betterment was one of the picks for Best Overall Robo Advisors.
No minimum investment amount is required; Betterment charges only 0.25 percent.
One strike against Betterment is that there is no direct-indexing tool.
2. Best for Active Traders: Webull
Webull offers indivudal brokerage accounts and IRAs. They have stocks, options, ETFs and Crypto available to trade.
The broker supports full extended trading hours which includes pre-market and after market hours.
Webull's platform provides advanced charts and technical indicators to help users analyze companies and trends.
You can take Webull wherever you go and consolidate your watchlists, analyze charts, place orders, and check your positions.
Read Benzinga's full Webull Review
Best For
Newer investors looking to leave the heavy pulling to a robo-advisor
Regular debit card users who want to save change automatically
Families building wealth
Prepping for future investing
3. Best for Micro Investing: Acorns
If you haven't heard about Acorns, it's likely you've been living under a rock. Acorns offers low-maintenance, risk-controlled portfolio management which caters to Millennials and beginning investors.
Acorns offer a way to invest small amounts of spare change (the app invests the change from everyday debit or credit card purchases) and best of all, allows users to deposit and withdraw funds without any fees or commissions. Acorns is also free for college students with a valid .edu email address.
Acorns costs $1 a month for an account under $5,000 and only 0.25 percent each year for accounts over $5,000, and allows clients to choose a portfolio and makes recommendations based on age, investment time horizon, income, and risk tolerance.
Investors can choose ETFs from six asset classes, creating a streamlined way to choose between well-diversified investments.
One strike against Acorns is that tax-advantaged IRAs are not available through Acorns.
Read Benzinga's full Acorns Review
Pricing
Fees range based on deposit amount and services used
Best For
High-net-worth individuals looking for a comprehensive digital financial manager
Retirement planning
Self-starters who can use the Personal Capital Financial Tools to track finances and set long-term financial goals
4. Best for Tracking Portfolio Performance: Personal Capital
Personal Capital blends the world of budgeting and investment with their all-inclusive app. Featured as one of our best free portfolio trackers, Personal Capital monitors your investing portfolio, bank accounts, credit card statements, and bills. This builds the perfect financial picture, where you know both where your money is being spent and where it's being made.
Think of Personal Capital as Mint with a knack for investing, as they keep your asset allocation within your risk profile for you. Their client services include, but are not limited to, 401k fund allocation, insurance coverage, 529 plans, retirement planning, estate planning, and private banking services.
Personal Capital is also known for extensive software and tools. On their Dashboard, you can get a real-time view of your investments and overall financial standing, you can manage your retirement savings with their Retirement Planner, ensure you're within the correct risk profile with the Investment Checkup tool, and find hidden fees to avoid with the Fee Analyzer.
Best For
Beginner traders
Mobile traders
5. Best for Buying Individual Stocks: Robinhood
Robinhood is also one of those apps that you can't take your eyes off of. Stylish and simple, the Robinhood app even won an Apple Design Award.
Most importantly, though, trading is intuitive, with simple language; Robinhood supports market orders, limit orders, stop limit orders and stop orders. It's easy, easy, easy to use (if you can operate a smartphone, you can use the Robinhood app!)
Robinhood made our list for best brokers for beginners.
It takes about five minutes to set up an account, and with no account minimums, 100 percent commission-free stock and ETF trades and zero annual, inactivity or ACH transfer fees, why not?
Additionally, Robinhood Gold allows active traders to trade on margin for additional buying power for $10 a month.
One strike against Robinhood is the lack of tools and research resources available.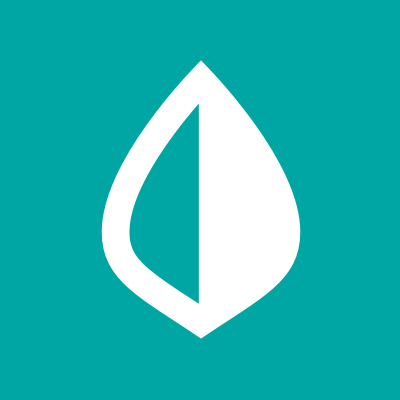 6. Best for Tracking Personal Finances: Mint
Mint offers answers to a litany of questions about personal finances, including but not limited to: How much money do I have? Do I have too much debt? What's my net worth? How are my investments doing? This magical app pulls all financial information into one central location and can link financial accounts easily from banks, brokerages, etc.
Mint's dashboard features credit card/bank account balances, investment performance, credit score, home value in an easy-to-view collective and offers a handy portfolio snapshot as well as a free credit score.
The trends overview shows users how much they've spent in a certain area (shopping, entertainment, etc.) and users are notified through alerts if budgets have been exceeded or there's a suspicious credit card charge (an attempt to watch for identity theft).
Best of all, it's free!
One strike against Mint is that there is a lot of ad targeting, which is how they make money.
7. Best Desktop App: TD Ameritrade
Thinkorswim offers everything an advanced trader would want in a platform: Scanners, heat maps, research and an active trader community and forum, and more.
Thinkorswim is well-designed, customizable and intuitive. Entering and executing orders is lightning-quick, and the charts and scan tools are incredible! An analysis tab allows clients to view risk graphs, which is unique compared to other platforms. Thinkorswim's desktop version offers more features than the mobile app.
Paper trading is available with $100K, and a current promotion is Thinkorswim's offer to trade free for 60 days and get up to $60.
One strike against Thinkorswim are its higher commissions compared to other brokerage accounts: $6.95/trade, $49.99 per transaction for mutual funds, options are $6.95 plus $0.75 per contract.
Pricing
$1, $3, or $9 a month 1
Account Minimum
$0 for Personal Portfolio, Investment Account (Taxable Brokerage Account) and Bank Account
$1 for IRA and Custodial Accounts
8. Best for Tracking ETFs: Stash
Stash offers +3,000 ETFs and individual stocks and the ETFs are renamed so that they are more novice friendly. ETF stands for Exchange-Traded Funds. An ETF is a basket of investments (for example: stocks and bonds) bundled into funds that are traded on an exchange. At Stash, for example, you can find ETFs such as "Match The Market", "Combat Carbon", and "Women Who Lead".2
Read Benzinga's full Stash review
Too Many Choices?
Once you've Googled one robo-advisor, you've seen them all? It's understandable to see how it's possible to get into that thought pattern, considering there are so many choices, but it's important to realize that there are certain nuances to a lot of investment apps that may make say, WiseBanyan better for you than for your next-door neighbor.
For example, Wealthfront offers tax optimization, whereas Betterment doesn't. And if you're the type of person who has taxable accounts, maybe it's better for you to go with Wealthfront instead of Betterment.
Ultimately, it's important to do your own research, too, and once you carefully review your personal situation and choose certain apps based on your exact needs, you can't possibly miss a beat.
Disclosures
1 Stash offers three plans, starting at just $1/month. For more information on each plan, visit our pricing page. You'll also bear the standard fees and expenses reflected in the pricing of the ETFs in your account, plus fees for various ancillary services charged by Stash and the custodian.
2 Before investing in any exchange-traded fund, consider your investment objectives, risks, charges, and expenses.
Benzinga is a paid Affiliate/partner of Stash. Investment advisory services offered by Stash Investments LLC, an SEC-registered investment adviser.
Turn to Webull
0 Commissions and no deposit minimums. Everyone gets smart tools for smart investing. Webull supports full extended hours trading, which includes full pre-market (4:00 AM - 9:30 AM ET) and after hours (4:00 PM - 8:00 PM ET) sessions. Webull Financial LLC is registered with and regulated by the Securities and Exchange Commission (SEC) and the Financial Industry Regulatory Authority (FINRA). It is also a member of the SIPC, which protects (up to $500,000, which includes a $250,000 limit for cash) against the loss of cash and securities held by a customer at a financially-troubled SIPC-member brokerage firm.