Want to claim 6 FREE stocks? Head over to Webull to get started.
They're tried and true – they're slick, they're polished, and they get the job done. Investment apps today are pushing the boundaries of performance and technology. Using an investment app is often a much faster way to complete research, manage transactions and control your money.
Having so many options can make it hard for you to pick the best app. Benzinga took the time to look at dozens of the top investment apps today and find the best for you in multiple categories.
Best investing apps
The Best Investment Apps
Check out which investment apps made it into Benzinga's top list. Use a combination of these apps to diversify your portfolio, increase your net worth and simplify your investments. Apps are especially helpful if you travel frequently, cannot manage your investments on a work computer or work primarily on a mobile device.
1. Best for Active Traders: Webull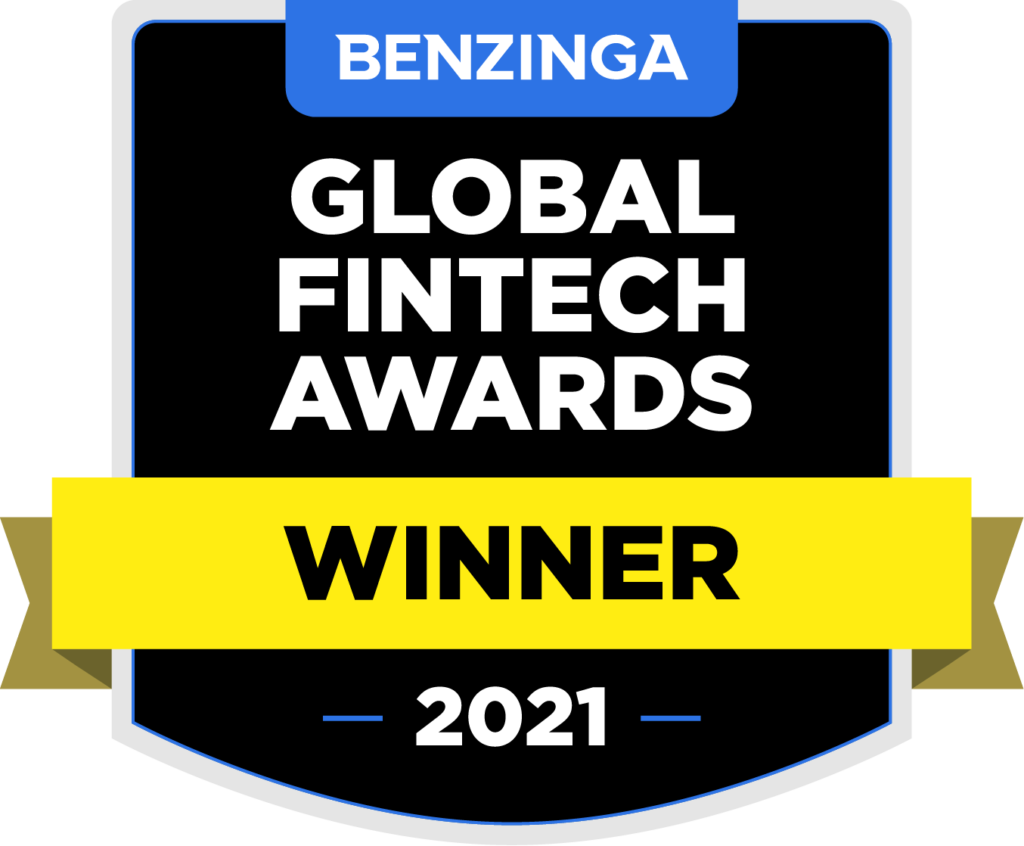 Webull offers individual brokerage accounts and IRAs. They have stocks, options, ETFs, and Crypto available to trade.
The broker supports full extended trading hours which includes pre-market and after-market hours.
Webull's platform provides advanced charts and technical indicators to help users analyze companies and trends.
You can take Webull wherever you go and consolidate your watchlists, analyze charts, place orders, and check your positions.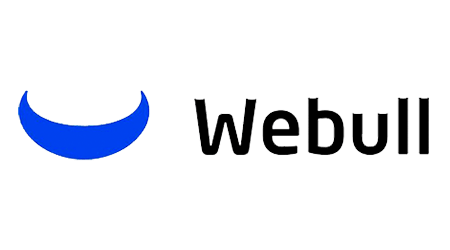 Best For
Intermediate Traders and Investors
1 Minute Review
Webull, founded in 2017, is a mobile app-based brokerage that features commission-free stock and exchange-traded fund (ETF) trading. It's regulated by the Securities and Exchange Commission (SEC) and the Financial Industry Regulatory Authority (FINRA).
Webull offers active traders technical indicators, economic calendars, ratings from research agencies, margin trading and short-selling. Webull's trading platform is designed for intermediate and experienced traders, although beginning traders can also benefit.
Webull is widely considered one of the best Robinhood alternatives.
Best For
Active traders
Intermediate traders
Advanced traders
Pros
No account maintenance fees or software platform fees
No charges to open and maintain an account
Intuitive trading platform with technical and fundamental analysis tools
Cons
Does not support trading in mutual funds, bonds or OTC stocks
2. Most Diverse Investment Options: Moomoo
Moomoo allows you to invest on your PC, tablet or mobile phone. One of the best parts of this platform is that it syncs no matter which device you use. If you happen to have Moomoo open on your phone and iPad, your account will update on one device when you perform functions on another.
The platform allows Level 2 quotes from NYSE Arcabook, NYSE Open book, and Nasdaq Total View. This range of options covers the three exchanges with the highest volume.
You can review charts, set smart orders, trade from 4am to 8pm EST and obtain quotes from China, HK and the U.S.
The Moomoo community is robust, providing you with a forum where you can learn from fellow traders. Zero commission trading and small fees for options ensure that you keep as much of your money as possible. If you ever have an issue with Moomoo, you can check put the help center or submit a support ticket through the app.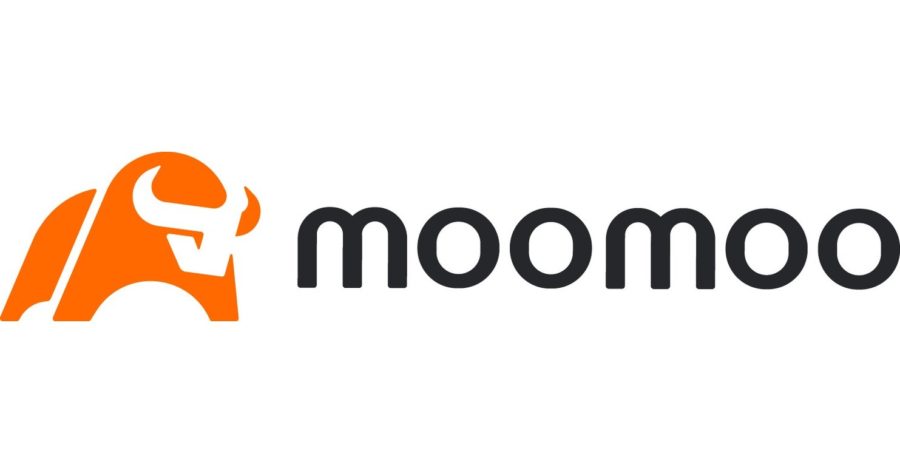 1 Minute Review
Moomoo is a commission-free mobile trading app available on Apple, Google and Windows devices. A subsidiary of Futu Holdings Ltd., it's backed by venture capital affiliates of Matrix, Sequoia, and Tencent (NASDAQ: FUTU). Securities offered by Futu Inc., regulated by the Securities and Exchange Commission (SEC) and the Financial Industry Regulatory Authority (FINRA).
Moomoo is another great alternative for Robinhood. This is an outstanding trading platform if you want to dive deep into smart trading. It offers impressive trading tools and opportunities for both new and advanced traders, including advanced charting, pre and post-market trading, international trading, research and analysis tools, and most popular of all, free Level 2 quotes.
Get started right away by downloading Moomoo to your phone, tablet or another mobile device.
Best For
Cost-conscious traders
Active and Advanced traders
Pros
Over 8,000 different stocks that can be sold short
Access trading and quotes in pre-market (4 a.m. to 9:30 a.m. ET) and post-market hours (4 p.m. to 8 p.m. ET)
No minimum deposit to open an account.
3. Best for IPO Investing: SoFi Invest
For investors seeking variety, SoFi Invest is an excellent place to build a portfolio. When you visit the SoFi Invest page, you can find any investment tool you please without spreading your money among several different apps or brokers.
You have the option to try: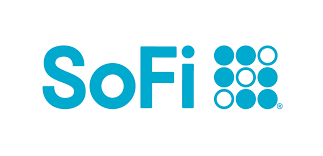 1 Minute Review
SoFi's mission is simple: to help reach clients like you reach their financial independence and realize their ambitions. SoFi knows that this independence comes from making decisions that help your money start to work for you in the long run. The brand helps individuals make these decisions through personal financial products such as personal loans, student loans and automated and active investing. 
The brand additionally provides in-person experiences such as educational and networking events, personalized guidance from experienced financial planners and one-on-one advising with professional career coaches. SoFi's services have been highlighted in outlets such as Forbes, Medium, and CNBC's Make It.
Best For
IPO Investing
Mobile Investing
Pros
U.S.-based customer service
Highly-rated mobile app for iPhone and Android
Cons
Only available in the U.S.
4. Best Asset Tracker: Delta App
The Delta App from eToro is an asset tracker you can download on your iPhone, iPad or Android device today—you can also run the platform on your desktop computer if you like. When you enter the Delta App, you can check the value of over 7000 cryptocurrencies from Bitcoin and Ethereum to Dogecoin, Algorand and everything in between.
You can sync two devices with a free account, or you can add up to 5 devices with a PRO account. Aside from helping you monitor over 7000 tokens, you can review information from 300 stock and crypto exchanges worldwide. You're free to use the information you find to make decisions or build a trading strategy. If the help section doesn't tell you what you need to know, you can reach out to the customer service team via email.
There's a 1-week free trial of PRO if you want to see how powerful the platform can be, and it's $80 per year to keep your account current. If you don't want to spend any money, the app is always free to download and use.
5. Best All in One Solution: MoneyLion
MoneyLion is more than an investment app. It is a financial platform that connects you to a digital bank that thinks outside the box.
It will help you choose an investment strategy that supports your goals. It takes a managed, thematic investing approach that let's you auto-invest, has zero management fees and builds you a personalized portfolio. It helps you manage your risk, is easy to add money to your account and does not require a minimum balance.

Best For
Prizes & Features
1 Minute Review
A finance powerhouse driven by tech, MoneyLion delivers personal financial products to people like you. Whether you're an experienced digital financial guru or are looking to simplify your financial accounts, MoneyLion can make setting and smashing your financial goals as easy as can be.
Best For
People looking to boost their credit
Cryptocurrency trading
Anybody who wants to integrate their bank, investment and installment loan accounts
Pros
Cryptocurrency features & prizes
Integrated digital personal financial services
Mostly free to use with no account minimums; the few fees charged are low in cost
Customizable investment portfolios
Useful services like credit builder loans and 0% APR cash advances
Cons
No dedicated financial planning or financial advisor
No IRA or 401(k) management options
6. Best for Automation: Interactive Brokers
When you work with Interactive Brokers, you can avail yourself of securities across 135 markets, 23 currencies and a host of investment management tools. IBKR helps you automate all your investments, set goals and enjoy powerful service that supports hedge funds, proprietary trading groups, financial advisors and even brokers. IBKR was ranked #1 by Barron's as the Best Online Broker for 4 years in a row through 2021, and it provides 4 decades of experience, simplifying investing for all.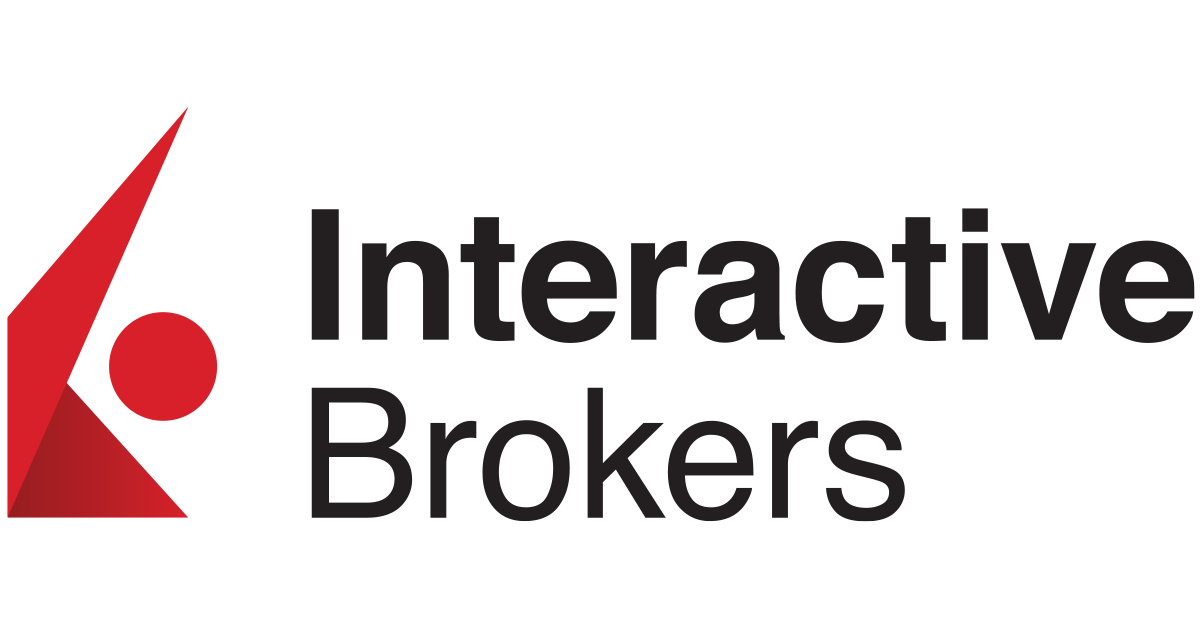 get started
securely through Interactive Broker's website
Best For
Global and Active Traders
1 Minute Review
Interactive Brokers is a comprehensive trading platform that gives you access to a massive range of securities at affordable prices. You can buy assets from all around the world from the comfort of your home or office with access to over 135 global markets. Options, futures, forex and fund trading are also available, and most traders won't pay a commission on any purchase or sale.  
IBKR is geared primarily toward experienced traders and investors but now with the availability of free trades with IBKR Lite, casual traders can also acclimate to IBKR's offerings.
Best For
Access to foreign markets
Detailed mobile app that makes trading simple
Wide range of available account types and tradable assets
Pros
Comprehensive, quick desktop platform
Mobile app mirrors full capabilities of desktop version
Access to massive range of tradable assets
Low margin rates
Easy-to-use and enhanced screening options are better than ever
Cons
Trading platform may be intimidating for new investors
7. Best for Tracking Portfolio Performance: Personal Capital
Personal Capital blends the world of budgeting and investment with their all-inclusive app. Featured as one of our best free portfolio trackers, Personal Capital monitors your investing portfolio, bank accounts, credit card statements, and bills. This builds the perfect financial picture, where you know both where your money is being spent and where it's being made.

get started
securely through Personal Capital's website
Best For
High Net Worth Individuals
1 Minute Review
Personal Capital is a digital financial advisory service that offers tools and services beyond the norm. The crux of Personal Capital's power lies in the intersection of smart financial strategy and state-of-the-art financial technology. 
Its high-powered investment management technology makes it an ideal virtual financial advisor and portfolio manager for high-net-worth individuals. But its financial tools and services can benefit anyone. 
Best For
High-net-worth individuals looking for a comprehensive digital financial manager
Retirement planning
Self-starters who can use the Personal Capital Financial Tools to track finances and set long-term financial goals
Pros
Handle your portfolio, financial planning and spending accounts with cutting edge digital financial management technology
Panoramic view of your finances on display 24/7 using precise analytics and a dashboard that displays all your accounts together
Executive-level financial planning and investment management
Cons
Relatively high minimum balance for investment management services
Fully-comprehensive financial management, including a dedicated relationship with a financial planner
Portfolio customization and estate, legacy and tax services only available at higher tiers that require $200,000 to $1 million minimum in investments
Choosing an Investment App
When choosing an app, you should be aware of the following:
Price – Many investment apps are free to use. Fees and commissions can definitely impact how you trade, so if you are just starting out as an investor, you may want to try free options. You can save money while you learn how to invest, only paying commissions when you are comfortable making larger or more complex investments.
Platform – iOS and Android dominate the market. But don't forget about desktop apps as they might be more helpful if you use a desktop or laptop computer every day.
Reviews – We have reviewed a number of top online brokers ourselves, but we also look for what users are saying.
Too Many Choices for Best Investment Apps?
Once you've Googled one robo-advisor, you've seen them all, right? It's easy to get that idea in your head, considering there are so many choices, but it's important to realize that there are certain nuances differentiating investment apps from one another. For example, do the options offered by WiseBanyan make it better for you than for your next-door neighbor?
Ultimately, it's important to do your own research, too. Once you carefully review your personal situation and choose certain apps based on your exact needs, you can't possibly miss a beat.
Which invesment app can make you rich?
You can get make a lot of money investing the right way on essential any investment app. However making money on any investment includes a great amount of research and decision making.
Answer Link
Do investment apps really work?
Yes, investment apps really work and they are relatively easy to use and understand. Additionally, the minimum investments required are small.
Answer Link