Benzinga Money is a reader-supported publication. We may earn a commission when you click on links in this article.
Learn more.
Jump straight to Webull! Get real-time market data, analysis tools and $0 commissions.
Arguably the best part of listening to a podcast is that it allows you to do just about anything else as you listen – drive, jog and even trade.
But which podcasts will actually give you the information you need? At Benzinga, we've done all the heavy listening for you and found three great podcast options for beginners, intermediate and advanced traders to get the best and most cutting-edge information.
Quick Look: The Best Investing Podcasts This Year
Best for Beginning Traders
InvestED: Rule #1 Investing Podcast

Index Investing Show

Value Investing Podcast
Best for Intermediate Traders
The Stacking Benjamins Show

Invest Like the Best

Investing Insights from Morningstar.com
Best for Advanced Traders
Rule Breaker Investing

Sure Investing Podcast

Bloomberg
What Makes A Good Investing Podcast?
A good investing podcast will either inform or educate you. Look for these characteristics:
Stick to a topic:

The main difference between a radio station and a podcast is that podcasts, which are previously recorded, exist on demand. This is why a good investing podcast should strictly stay on topic. Since podcasts concern specific topic areas, listeners expect to hear information concerning a relevant topic.

Regularity:

A good investing podcast uploads content on a regular basis. In most cases, you can get an updated schedule about upcoming podcasts.

Market research:

Investing podcasts need to provide reliable market research and insights, which are useful for getting a better picture of the market.

Professional analysis:

Market analysis that comes from professional investors will give you a better understanding of whether a particular asset is a good opportunity.

Education:

Education is a good feature of every investing podcast, and is useful from beginners to advanced traders. There are teachable moments at every level.

Availability:

Another feature of a good podcast is its availability. It's always good for a podcast to be available for the web (desktop), Android and iOS. This way, you can listen to the podcast at home and on the go.
The Best Investing Podcasts for Beginners
Podcast 1: InvestED: Rule #1 Investing Podcast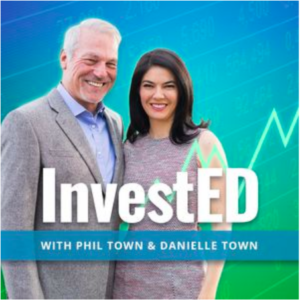 InvestED is a podcast by the hedge fund manager Phil Town and his daughter.
The podcast reveals successful investment strategies, covers current market events and serves valuable information in a friendly way.
The statements are always supported by colorful examples and are rich in data and insights. Information is easy to understand, and InvestED has released hundreds of episodes.
InvestED is available in Acast, PodBean, and Soundcloud, available on every mobile device, and a new podcast occurs every week.
Interesting episodes:
"The 'Why'"

"Understanding Owner Earnings Net Income"

"Options Basics"
Podcast 2: Index Investing Show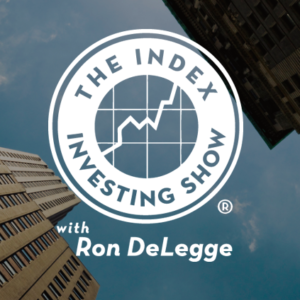 The Index Investing Show is a podcast that features Ron DeLegge, famous investor and financial writer. The podcast teaches the basics, or, as its website says, "the birds and the bees of successful investing." The best part of this podcast is that DeLegge keeps you fully engaged by teaching finance classes online.
This podcast is broadcast live every Sunday. If you miss it, you can listen to hundreds of available episodes later.
The Index Investing Show is available on iTunes, in SoundCloud, and as an RSS feed.
Interesting episodes:
"Are you Gambling or Investing?"

"How to Protect Your Investment Gains"

"Should Investors Hedge Against Currency Risk?"
Podcast 3: Value Investing Podcast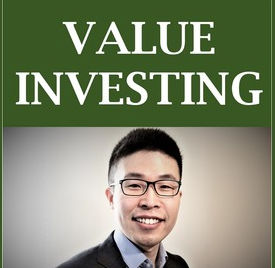 Value Investing Podcast is hosted by Jim Kim, a financial expert and investor. This podcast teaches people about how to be disciplined when investing.
The podcast includes many life examples from world-class investors like Peter Lynch and Warren Buffett. You'll hear a lot about various successful investing approaches.
The Value Investing Podcast began in March 2018 and currently offers fewer than 50 episodes. New episodes, available every Sunday, are between 20 and 30 minutes long.
You can listen to this podcast on Android or iOS devices via Stitcher or iTunes.
Interesting episodes:
"How Warren Buffett Started His First Investment Partnership"

"Peter Lynch Investing Golden Rules"

"When to Buy Stocks"

"When to Sell Stocks"
Best for Intermediate Traders
Podcast 1: The Stacking Benjamins Show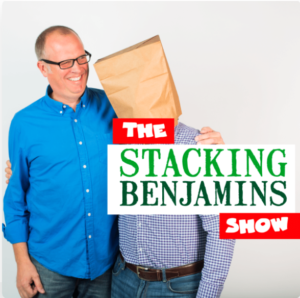 The Stacking Benjamins Show, lauded as one of the best finance and investing podcasts around, is another investing podcast suitable for intermediate traders.
The purpose of this podcast is to make finance and investing more accessible to the average person.
The podcast, which runs like a show, is very entertaining, but the finance and investing professional hosts, Joe Saul-Sehy and OG (Other Guy) are very strict about proper usage of professional terminology. The hosts seem to be broadcasting from inside a garage and share where money tends to "leak."
Every episode is around one hour long and covers different subject areas, about 15-20 minutes for each topic.
The podcast goes every Monday, Wednesday, and Friday. You can listen to current and previous episodes on Stitchers and Apple Podcasts.
Interesting episodes:
"10 Money Leaks to Plug NOW!"

"Eight Money Mistakes Middle-Class People Make"

"How Not To Lose It When You Lose Money"
Podcast 2: Invest Like the Best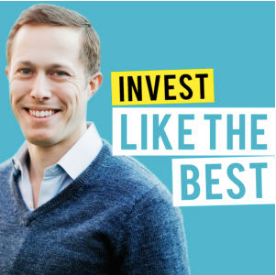 Invest Like the Best is a podcast hosted by Patrick O'Shaughnessy, a financial writer and a CEO of his own asset management company. In every episode of the podcast, O'Shaughnessy invites different professionals from the investing and business world.
The best part of this podcast is that you hear different opinions and points of view about the markets. The other benefit of is that O'Shaughnessy really spices up any and all finance topics. The podcast also gives a broad view of the business and investing world.
The podcast is available on iTunes, Stitchers, Google Play, and TuneIn. Episodes occur on a regular basis every Tuesday.
Interesting episodes:
Josh Wolfe: "This is Who You Are Up Against"

Ryan Selkis: "The Crypto Barbell and Token Curated Registers"

Howard Lindzon: "Fintech and Trend-Following"
Podcast 3: Investing Insights from Morningstar.com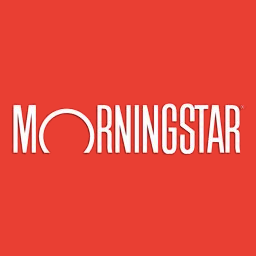 Morningstar is an independent investment research provider, and its podcast is suitable for intermediate-level traders and investors. It gives relevant data and insights about stocks, funds and ETFs, tips for investing, trading and interviews.
You play the podcast and you learn about the biggest market-movers, but that's not all. Big fund managers analyze and speak about market circumstances. You'll get endless up-to-date tips and insights.
Investing Insights, made up of a team of investing professionals, is a more professional podcast offered once a week, available on Stitchers and iTunes.
Interesting episodes:
"Morningstar's Top Picks for Retirement Portfolios"

"Fed Rate Hikes, Coke and Pepsi Dividends, Sustainable Investing, and More"
Best for Advanced Traders
Podcast 1: Rule Breaker Investing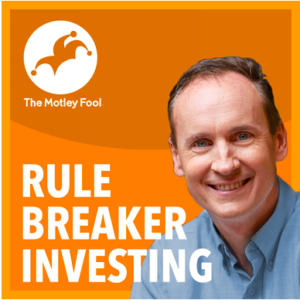 The Rule Breaker Investing is a podcast of the investment research provider The Motley Fool. The host of the podcast is the co-founder of The Motley Fool, David Gardner, a financial writer, stock market analyst, and investor.
The focus of the podcast is how to earn from innovative and disruptive companies. Gardner shows his rule-breaking investing approaches to generate profits. The podcast is a bit more advanced in its subject matter,  so it'll be right up your alley as an advanced trader.
The podcast runs every Tuesday and its large database consists of around 100 series. Each episode runs around one hour long.
You can listen to Rule Breaker Investing via iTunes, Stitcher or the official Motley Fool website.
Interesting episodes:
"The Six 'Hows' of Rule Breaker Investing"

"Five Stocks That Got in Trouble"

"Conscious Capitalism"
Podcast 2: Sure Investing Podcast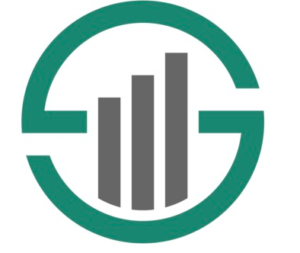 Sure Investing is a podcast by Nick McCullum, investor, and finance expert. Every episode introduces new guests – successful investors and analysts.
The rubric reveals interesting market insights and trading ideas. Each episode has a different topic and covers ETFs, stocks, cryptocurrencies, dividends and other tradable assets as well as portfolios and asset allocation.
The best feature of this podcast is that it is diversified in the information it delivers. You'll hear everything from trading strategies, tips, and insights to analyses of official statements.
Unfortunately, the Sure Investing Podcast doesn't run very often; only 16 episodes have run since the beginning of 2018, yet the podcast attracts people who pursue value investing opportunities.
Episodes vary in length but usually range from 30 minutes to one hour.
You can listen to the episodes of Sure Investing via Stitchers, iTunes, Google Play, and YouTube.
Interesting episodes:
Charles Fournier on "How He Reached Financial Freedom"

Eric Ervin on "Dividend ETFs and the Future of Blockchain"
Podcast 3: Bloomberg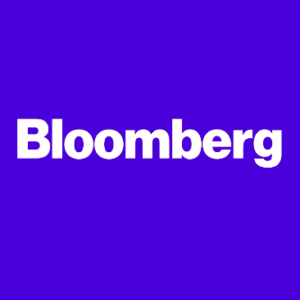 Bloomberg is one of the biggest business and financial media conglomerates in the world. Its informative streams run on TV, radio, on the web, and on podcasts.
Bloomberg supports many podcasts with a different focus: business, economy, finance, investing, technology, sports, health, and travel.
Investing podcasts:
OddLots: 

This podcast covers topics related to financial markets and the economy. Episodes occur around once a week and are usually 30 minutes long.

Trillions: Trillions is a podcast about exchange-traded funds (ETFs) and the ways in which they have changed investing. The podcast runs twice a week and its episodes are around 20-30 minutes long.
The ETF Story: 

The ETF Story is another gripping (really!) podcast in which ETFs are the stars of the show. The five-series podcast reveals the creation of the first ETF and includes interviews with the people that took part in the process. Episodes are short and sweet, about 10 minutes long.

Bloomberg Surveillance: 

This is another podcast about financial markets, investing and the economy. Bloomberg Surveillance runs every business day and is around 30 minutes long.

P&L: 

P&L is another podcast that runs every business day. The podcast shares market insights and data with the beginning of the investing day on Wall Street. The episodes are around 30 minutes long.
Bloomberg podcasts are what we call an active data stream. They will constantly flood you with high value investing information, which makes it a great choice for active investors.
Availability
All Bloomberg podcasts are available on Apple Podcasts and in the official website of Bloomberg, one of the best investing apps. Save the Bloomberg website on your home screen and you'll have quick access to podcasts. Some series are also available in PodBean and SoundCloud.
Final Thoughts
If you follow some of the professional podcasts we shared, you're more likely to discover good investing opportunities.
It's good to find a podcast that responds to your knowledge base and investing level. If you're a beginner, then the Bloomberg podcasts' advanced financial language might be lost on you. We've offered solutions for every level, so stick to what works best for you.
Turn to Webull
0 Commissions and no deposit minimums. Everyone gets smart tools for smart investing. Webull supports full extended hours trading, which includes full pre-market (4:00 AM - 9:30 AM ET) and after hours (4:00 PM - 8:00 PM ET) sessions. Webull Financial LLC is registered with and regulated by the Securities and Exchange Commission (SEC) and the Financial Industry Regulatory Authority (FINRA). It is also a member of the SIPC, which protects (up to $500,000, which includes a $250,000 limit for cash) against the loss of cash and securities held by a customer at a financially-troubled SIPC-member brokerage firm.