Cashback credit cards reward you in a way you can easily understand — dollars and cents. Unlike other cards that offer discounts on select purchases or redeemable points, cashback cards reward you with real money that you can use for, well, anything.
A great number of credit cards offer cash back, so finding the right card can be a time-consuming task. Don't worry, Benzinga has done the research for you. Find your match today with our list of the best credit cards for cash back.
Best Credit Cards for Cash Back
Not all cashback credit cards are created equally. Some cards offer the same cash back rate on all purchases, while others offer higher rates on certain categories such as travel or groceries and lower rates on everything else.
To help you find a cashback card that suits you, we've listed our picks for the best cashback credit cards.
Best for Students: Discover it® Student Cash Back
Discover it® Student Cash Back is the go-to credit for students. The card offers a $20 statement credit each school year your GPA is 3.0 or higher for up to the next 5 years.
You can earn 5% cash back on everyday purchases at different places each quarter, including Amazon, grocery stores, restaurants and gas stations. Plus, you'll earn unlimited 1% cash back on all other purchases.
The card also lets you get an unlimited dollar-for-dollar match of all the cash back you've earned at the end of your 1st year, automatically.
Annual fee: $0
Regular APR: 12.99% to 21.99%
Welcome bonus: Cash Back Match™
Best for Flat-Rate Cashback: Chase Freedom Unlimited® Credit Card
Chase Freedom Unlimited® credit card helps you earn 1.5% cash back on every purchase. New cardholders can earn $200 cash back on spending $500 within the 1st 3 months of opening an account.
After you own the card, you can earn cash by referring your friends. You earn $100 cash back for each friend that gets approved for the Chase Freedom Unlimited® credit card.
The card comes with Zero Liability Protection, which means that you won't be held responsible for unauthorized charges made with your card or account information.
Annual fee: $0
Regular APR: 14.99% to 23.74%
Welcome bonus: $200
Best for Groceries, Streaming and Travel: American Express Blue Cash Preferred® Card
The American Express Blue Cash Preferred® Card is perfect if you do groceries often, love binging on your favorite shows and travel frequently. The card offers 6% cash back at U.S. supermarkets up to $6,000 per year in purchases (then 1%) and 6% cash back on select U.S. streaming subscription.
You can also earn 3% cash back on trains, taxicabs, rideshare services, ferries, tolls, parking, buses and subways. The card offers 3% cash back at U.S. gas stations and 1% cash bank on other purchases.
There is a welcome bonus of $300 after you spend $1,000 in purchases in your 1st 3 months of card membership.
Annual fee: $95
Regular APR: 13.99% to 23.99%
Welcome bonus: $300
Best for Dining and Entertainment: Savor® Rewards from Capital One®
If you spend a lot of time eating out or going to events, it can't get better than Savor® Rewards from Capital One®. You can earn unlimited 4% cash back on dining and entertainment, 2% at grocery stores and 1% on all other purchases.
Prefer ordering in? The card earns you 5% cash back if you order with Uber Eats. The card gives you privileges such as VIP experiences, discounts and on-site perks at select events.
Annual fee: $0
Regular APR: 15.99% to 24.99%
Welcome bonus: $300
Best for Rotating Categories: Discover it® Cash Back
Discover it® Cash Back earns 5% cash back on purchases you make every day like Amazon order, groceries, restaurants and gas stations. You also earn unlimited 1% cash back on all other purchases automatically.
The card offers an introductory offer known as Cash Back Match™. It will match all the cashback rewards you've earned on your credit card from the day your new account is approved and add it to your rewards account.
Annual fee: $0
Regular APR: 11.99% to 22.99%
Welcome bonus: Cash Back Match™
Credit Card Responsibility
A credit card is a double-edged sword: It helps you save with cashback rewards and also gives you an opportunity to improve your credit score to qualify for loans. But, on the other hand, they can be a nightmare if you don't know how to use a credit card.
Here are some dangers of using credit cards:
1. Ruining Your Credit Score
A credit score is a number that depicts your creditworthiness. The amount you spend on your credit limit (utilization ratio), your repayment history and level of debt all affect your credit score. A bad credit rating may result in an inability to obtain a mortgage, a car loan or any other extension of credit.
2. Perpetual Debt
Although you can repay a portion of what you owe every month (also known as minimum payment due), the interest on the remaining amount can pile up against you. Not paying your balances in full each month can extend the time you take to pay off your balance as it creates a snowball effect on the interest — making you feel like you're forever in debt.
3. Health Implications
Although a credit card is not inherently bad, the irresponsible use of it can drown you in debt. And the stress of debt can come alarming health implications.
A study found that people with a higher proportion of their income tied up in credit card debt showed higher levels of physical impairment. Another study found that those who struggle to pay off their debts and loans are more than twice as likely to experience a host of mental health problems, including depression and severe anxiety.
How to Apply for a Credit Card
Credit card applications are straightforward. Whether you apply for a credit card using a paper application, online or by phone, the information that you provide is the same.
Here are the basic steps of applying for a credit card:
1. Personal Information
The bank would need to know a little about yourself to verify your identity and to ensure that they are able to contact you. Some of those details include your name, date of birth, Social Security number, home address, email address and phone number.
Card issuers also require information about housing. You'll indicate whether you rent or own, how much you pay for rent or mortgage each month and the duration you've lived in your current home.
2. Financial Information
Next you will disclose your annual household income and your source of income. The bank needs this information to learn about your earning capacity.
The card issuer will also check your credit score to see your history of repayment and spending potential. If you have a good credit score, you will have more credit card options. Your application also gets approved more quickly, and you'll see lower interest rates when compared to someone with a lower credit score.
3. Authorized Users
If you want to grant permission for someone else to use your credit card, you can add an authorized user to your account. To add a user, you'll need to fill in their name, address and date of birth.
Once you complete these fields, you can submit it to the credit card company. You should expect a response immediately if you're doing this online. If it is a paper application, it may take a couple of weeks.
Choose Your Cashback Credit Card
When it comes to cashback credit cards, it literally pays to do your homework. Strategy plays an important role when it comes to choosing a credit card and using it the right way. And if you choose a card that suits your lifestyle, you can potentially earn thousands of dollars over time.
It's important to note that most of the cashback credit cards require you to have a good to excellent credit score. If you have a poor credit score, you can check out credit cards that can help you build credit.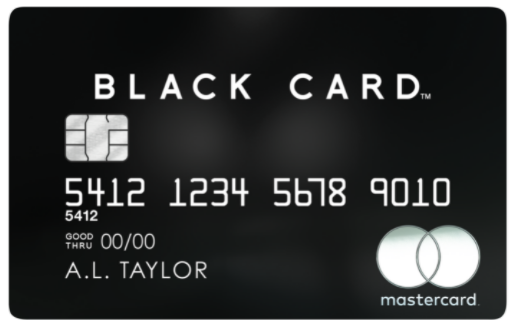 apply now
securely through Luxury Card's website
Disclosure: Terms and Conditions apply*
Annual Fee
Annual Fee: $495 ($195 for each Authorized User added to the account). Terms and conditions apply*.
1 Minute Review
There's something uniquely satisfying about the crisp click a weighty credit card makes when you set it down on the counter to pay. It just feels like luxury.
Weighing in at 22 grams (the heaviest cards out there), Luxury Card's heavy metal credit cards deliver a VIP experience to its cardholders 24/7. Unlike other executive-level cards, anyone can apply for 1 of its 3 cards instead of waiting for an invitation.
With premium rewards, industry-high airline and cash back value redemption, dedicated concierge-style customer service and more, the Luxury Card Mastercard® Gold Card, Mastercard® Black Card and Mastercard® Titanium Card will make you feel like a million bucks (even if you're still working on that 1st million).
Terms and Conditions apply.*
Specs
Annual Fee: Annual Fee: $495 ($195 for each Authorized User added to the account). Terms and conditions apply*.
Regular APR: 15.24% APR
Minimum Deposit: N/A
One Time Fee: N/A
Intro APR: N/A
Rewards: N/A
Welcome Bonus: N/A
Pros
Earn one point for every dollar spent
Industry-high reward redemption values
Top-tier customer care with Luxury Card Concierge
Flexible rewards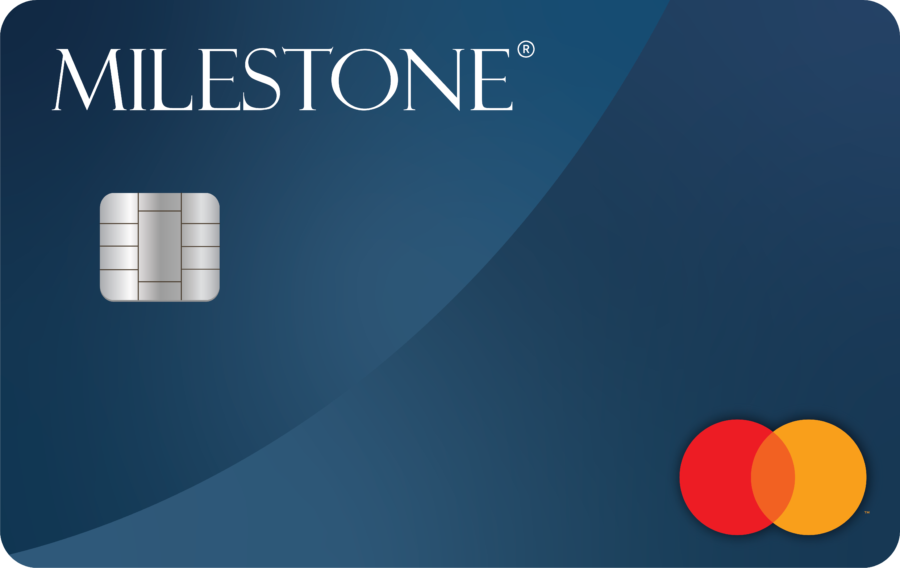 get started
securely through Milestone Gold Card's website
Annual Fee
$35 to $99 based on credit worthiness
1 Minute Review
The Milestone Mastercard comes from Mastercard. Mastercard, located in New York, works to integrate new technology with banking. The APR rates are around 24.9% for credit lines of $300. However, the card has no stated rewards or bonuses and charges higher APR fees with limited benefits.
Specs
Annual Fee: $35 to $99 based on credit worthiness
Regular APR: 24.90%
Minimum Deposit: No security deposit
One Time Fee: None stated
Intro APR: None stated
Rewards: N/A
Welcome Bonus: N/A
Pros
Reports monthly statements to three different credit bureaus
Offers 24/7 account access
No minimum security deposit
Allows people to be pre-qualified
Cons
Annual fees
No rewards or bonuses
Methodology
Benzinga analyzed over 60 credit cards to determine the top 5 for cash back. The most important factors in determining the best credit cards are APR, annual fee and rewards. The credit card also has to report to all 3 credit bureaus.
Related content: BEST CREDIT CARDS FOR HOTELS