How To Stop Living Paycheck To Paycheck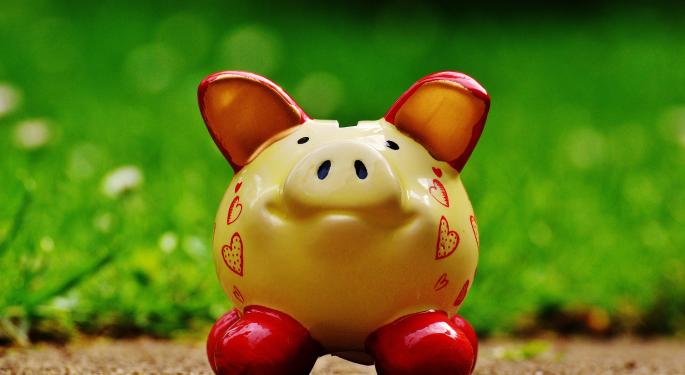 While the financial duress of the Millennial generation is widely publicized, the amount of coverage doesn't seem to be doing anything to curb the trend. However, suggesting ways to escape the cycle of living paycheck to paycheck can perhaps be beneficial.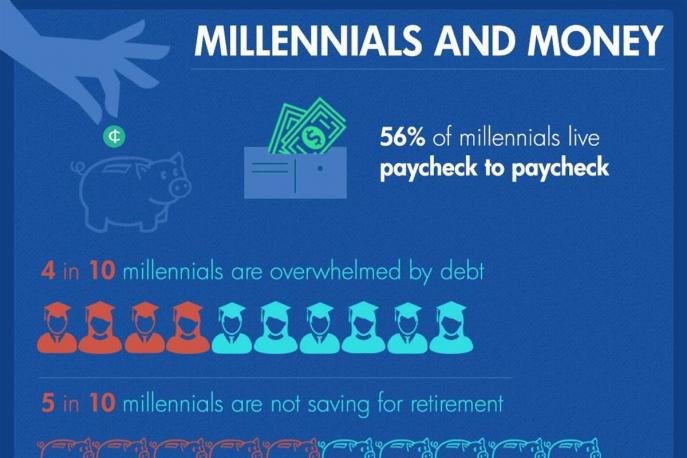 While the above infographic was published in 2014, the situation has not changed for the better; debts have continued to rise, retirement savings are still not heavily prioritized and the inability to save enough to not rely on the upcoming paycheck continues to burden.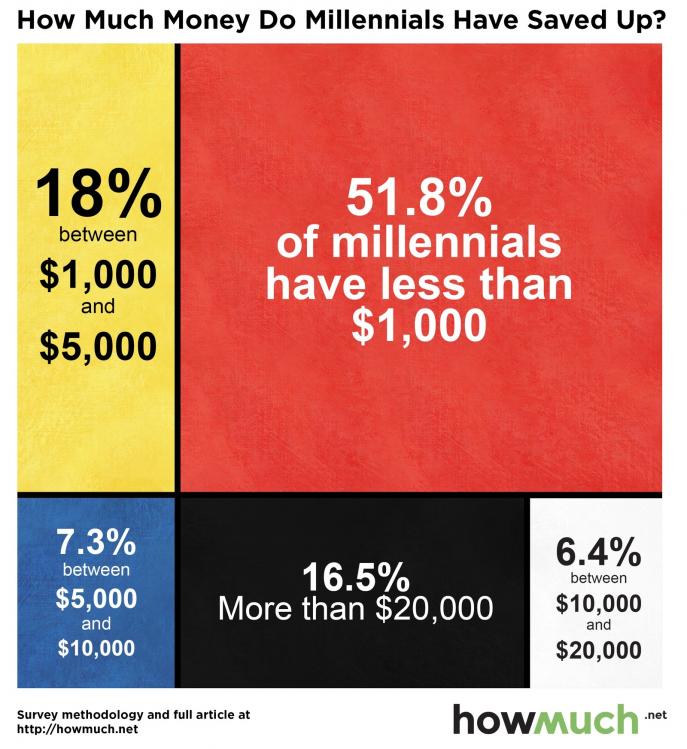 Furthermore, savings trends within the Millennial generation do not appear to be substantially age related — rather, the trend is truly present throughout the entire generation.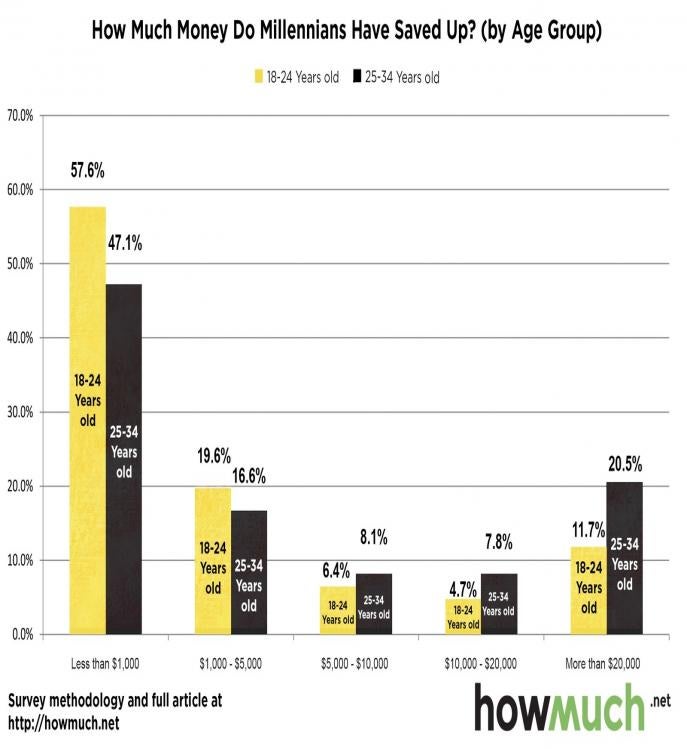 It's No Quick Fix
So, how does an individual actually stop living paycheck to paycheck?
For most, the situation feels completely involuntary, without cause and without escape. There's no clear reason why they are in the situation they find themselves within. They can't trace back their financial woes to a single stupid financial decision or even a series of money mismanagements.
Rather, circumstances have led to these individuals organically living a lifestyle that is not sustainable as their life changes. The standard of living remains the same from the time they leave their parents' home, through college and eventually into their financial independence. However, through those years, the reliance upon others versus self to maintain that level of comfort has changed drastically as the demographics and dynamics have evolved.
Throughout college, living expenses are minimal compared to living expenses in the first years of full-time employment. Furthermore, the source of income shifts from shared responsibility to self-reliance.
Therefore, just as it was not a quick process to get to that point, changing the trajectory is not a quick process.
Small Changes Are The Most Effective Changes
Below are a few suggestions to help escape the cycle:
Determine Your Current Financial Portrait: You must determine how much you spend each month and where that money is going. What are the proportions for bills, entertainment, savings, debt?
Draft A Payment Calendar: Looking at your financial portrait, determine which areas of spending come from which paycheck within the month. Draft out a calendar that shows when recurring payments are due and how much money is dedicated to each of those bills from each paycheck. This will become the backbones of your budget.
Set A Budget: Building upon the first two stages, you will begin to see how getting behind every month can occur. Perhaps your month is "front heavy," and the bills due before the month's second paycheck comes in exceed the amount of your first month's paycheck. It quickly becomes clear how money from the previous month's second paycheck is needed to cover the next month's first half. From there, you can sketch out where each dollar goes.
Give Each Dollar A Purpose: Rather than haphazardly creating a budget, seriously look at how much is coming in. Of that total, give every single dollar a designation. If every dollar has a purpose — and you strictly adhere to that purpose — your budget is unlikely to disappoint. If you have to physically separate your paycheck into piles and put that money in an envelope correlated with that designation, do it. If that will help you not overspend or misappropriate funds, do it. Find out what works for you and adhere to that strategy.
Set Small Goals: You must have an emergency fund and alternative savings in order to climb out of the paycheck-to-paycheck abyss. However, working toward that emergency fund etc. is not instantaneous. It is likely to take months, if not years to develop. However, just because it takes time does not mean it is futile. Over the span of a lifetime, living frugally and meticulously for a few years in order to escape the pressures of anxiously awaiting your next paycheck is just a drop in the bucket of life.
Stay On Track: Consistency is the key. You can't do well one month, then have a few mediocre months followed by a terrible month and expect to see the fruits of the first month still hanging around six months later. You have to remain vigilant. It means saying "no" to things you did not budget for and saying "yes" to responsibility. It means recognizing that saving $10 a paycheck seems ghastly insufficient, but over a year's time, that will help you meet your initial savings goal. It means recognizing that emergency funds begin with a $1,000 and slowly build to $10,000 over time. It means accepting where you are and being willing to make small changes in order to eventually reap the benefits.
If at any point you feel overwhelmed or unmotivated, reach out to those within your network and be open to outside advice. Accept guidance from financial advisors or counselors and be willing to listen and make changes. Speak up when you have concerns or lack motivation. But also know when to stop making excuses and start making serious changes. And remember, serious changes start small.
Posted-In: Budget Budgeting debt millennials paycheck to paycheckEducation Personal Finance General
View Comments and Join the Discussion!