A study by Keeper Security revealed that 81% of data breaches are due to weak password security with the average cost of a data breach being a whopping $7 million. And let's be honest — we're terrible with passwords.
Password managers solve this problem by helping you create better passwords and keep track of them conveniently. It also helps you against any attack and makes you less vulnerable.
Get started with Benzinga's list of the 5 best password management software systems to store your information for every login.
1. Best for Overall: LastPass
LastPass is a popular password manager known for its ease-of-use and range of functionalities. It uses the industry-standard AES 256-bit encryption and also offers multi-factor authentication (MFA). This lets users access their account using a smartphone or fingerprint.
LastPass isn't recommended for those looking for free password managers as the new restrictions that will be in effect from March 16 makes it limiting. It's still our best choice overal,l as the Premium version includes a dark web monitor, emergency access, unlimited device type, cross-platform syncing, secure sharing, a password strength report and much more at a reasonable price.
You can choose a personal plan for a monthly charge of $3 or a family plan for $4. There is a 30-day free trial for both plans.
Pricing: $3 to $4 per user, billed monthly 
Mobile app? Yes
2. Best All-Inclusive Password Manager: NordPass
NordPass is a password manager that is praised for its zero-knowledge policy, highest security standards and super intuitive interface. NordPass password manager offers free, premium, family and business plans to offer seamless password management services, depending on your needs. All Premium plans include a 30-day money back guarantee.
NordPass Premium has a number of exciting features, when it comes to securing your personal data. You can securely share passwords, check for leaked data and provide family members with the access to your passwords, in case of emergency.
When it comes to security, NordPass uses XChaCha20 military grade encryption that super-users are looking for. The password manager service also comes with 24/7 customer support via e-mail and is regularly audited to ensure highest cybersecurity standards.
Pricing: Free; or $2.49 and up per user, billed annually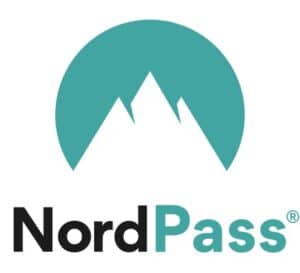 1 Minute Review
NordPass is a leading password manager that is affordable, easy-to-use and secure.  Designed to cater the needs of both tech enthusiasts and rookies, NordPass is an intuitive and user-friendly password manager that has a number of features to ensure the safety of your credentials online. NordPass is one of the best services if you want to make sure your passwords, login and credit card details are protected from the frequently happening cybersecurity attacks and data leaks.  
NordPass also uses the XChaCha20 encryption and security that IT teams and super-users are looking for. Although NordPass is a relatively new password manager, it's already disrupting the account password manager space. Developed by the cybersecurity experts of NordVPN, NordPass boasts of a number of features that will make your online life easy and secure. Learn more about NordPass now.
Best For
Saving passwords with a click
Secure password sharing
Checking for leaked data
Password generator
Storage for an unlimited number of passwords
Pros
Easy to use, streamlined tool
Free, Premium, Family and Business plans available
Share passwords securely
Multi-factor authentication
Manage passwords on up to 6 devices
Secure and private password storage
Cons
Free version is for 1 device only
Cannot share folders
3. Best for Form Filling: RoboForm
Form filling is time-consuming. RoboForm is widely-used as it stores data online or locally and helps you automatically fill forms. It's a versatile manager as it also provides you with a secure vault for logins, an auditing tool to identify weak passwords and generate strong passwords and more.
To sync your passwords across multiple devices, you'll need a premium subscription. The premium version allows you to share logins securely, opt for multi-factor authentication and prioritize 24/7 support.
Pricing: $25.95 and up (per user, billed annually)
Mobile app? Yes
4. Best for Open Source: Bitwarden
Bitwarden is an open-source password manager. This means that its source code, features and infrastructure security are vetted and improved by a global community.
The manager offers a wide list of features in its free plan. It's perfect for those looking for a free option for anyone to inspect, test and fix their password.
It has a relatively resilient security system and regularly uses third parties to audit its platform. It supports all popular platforms and browsers and uses a 2-facto authentication using Yubikey or FIDO. It also generates TOTP codes for 2FA-supporting sits and analyzes passwords and security.
Pricing: Up to $5 per user, billed monthly
Mobile app? Yes
5. Best for Families: 1Password
1Password offers a deep level of protection. Its family plan allows you to share passwords and data with 5 family members and offers limited sharing for up to 5 additional guests. It also lets you set different permissions for each family member, set up personal vaults and add more users for $1 each.
Although 1Password has a generous 30-day free trial period, there is no free version. The basic plan costs $2.99 per month per user, and the family plan costs $4.99 per month. 1Password's Watchtower scans the dark web for potential security threats and includes a travel mode where you can delete sensitive data from your device and restore it later.
The 1Password plan costs $2.99 per month billed annually and includes unlimited passwords and device syncing, 1GB of secure document storage, a digital wallet and 24/7 email support.
Pricing: $2.99 and up per user, billed monthly
Mobile app? Yes
6. Best for Security Features: Dashlane
Dashlane is a French-based company that's a major player in the marketplace. It performs all the basic and advanced tasks you'd expect from a password manager and does it with ease.
The password manager features a VPN to scan your accounts for weak and compromised passwords. It also has a great feature called password changer that replaces hundreds of passwords with a single click, which is available in both the free and paid plans.
Dashlane is unique in its ability to replace hundreds of passwords with a single click. This feature is available in both free and paid plans
Pricing: Up to $8.99 per month, billed annually
Mobile app? Yes
Important Features of Password Management Software
End-to-end encryption
Every password manager must have a sophisticated security system in place. End-to-end encryption ensures that your data is safe and your ISP can't view your passwords. This also means that if your ISP is hacked, your data is still secure as it is encrypted.
The only way you can access information that is encrypted is with an authentication key. This key is only available to a user and cannot be seen otherwise.
Multi-Factor Authentication
Multi-factor authentication (MFA) is a security-enhancing feature that allows a user to log in using both their password and a secondary method of authentication. The secondary method is tied to your mobile number or email. This can be a one-time password (OTP) or a unique code generated on an authentication app.
MFA is especially useful when the user's master password is compromised. It ensures that you have access to the app while also locking out those who do not have access to your phone or email.
Password Sharing
In many cases, you may need to share your password with someone who needs to access your system. When you're physically present with them, this is easy — you can you login and allow them to get to work. 
But, if you're not physically present, sharing your password over email or SMS may be problematic. A third party could compromise your password, and that could lead to bigger problems, pushing you to change all your passwords for every platform.
A password manager can help you share your sensitive information in an encrypted form. This is especially useful in medium and large organizations where an employee wants may need one-time access to an account. An encrypted message is used so that the original password isn't revealed, but the business still runs smoothly.
Password Generator
A strong password should be lengthy and include a variety of letters, numbers, special characters, etc. A password generator is perfect if you find it tough to create complex passwords, especially when you feel you're using the same passwords over and over..
Users can decide the length of the password and its complexity. If you use the generator as a web extension, the software can even suggest strong passwords when you sign in to a new account.
Benefits of Password Management Software
Generate Random and Strong Passwords
A strong password is necessary as there are password cracking programs designed to guess the most common passwords. A password manager can generate random passwords for each of your accounts so that it is secure, and it helps you store those passwords after the fact.
Perfect for Bad Memory
A strong password is difficult to remember. Unless you use a password manager, you're tasked with remembering several passwords across multiple accounts. After making the switch, the only password you need to remember is the one that opens your password manager.
Easy Login to Accounts
After you set up a password manager, you can install a browser extension that auto-fills logins. This feature allows you to log in to any account quickly.
Most password managers also have an autofill feature that you can use for online forms. Web browsers and mobile operating systems also offer this feature, but it's safer to use a password manager when storing personal information. 
Share Passwords Securely
Although you shouldn't share your password with anybody, there are times when an account must be accessed quickly by others. In these cases, you can use a password manager to share passwords safely, with the understanding that those passwords could still be misused if the recipient shares them with others.
Most password managers also let you share an encrypted password so that it can be used without revealing the original password.
Average Cost of a Password Manager
Password managers are relatively cheap compared to identity management systems, especially as they relate to the convenience of saving a myriad of passwords and hours upon hours wasted resetting passwords. Prices vary depending on which plan you choose. Generally, you'll spend:
For Individuals: Up to $35 per user, billed annually
For Families: Up to $50, billed annually
For Businesses: Up to $75, billed annually
Use the Free Trial Period
Password managers are great for your security and convenience. If you're thinking about investing in a premium plan, try using the free trial period that comes with most managers. As data leaks occur, platforms are asking you to change your password, and it is very easy to get confused, forget passwords or lose track of what has changed. Trusting all those passwords to a singular program helps you stay organized and save time.
Plus, you can switch to a paid model if you're happy with the value provided.
Best Software Management Software Methodology
Benzinga analyzed the top Password Management Software by industry and narrowed the list to include those with the best attributes. This metric prioritized pricing, features and scalability. The review also considered the availability of a mobile app and consumer reviews.