Are The Olympics Profitable?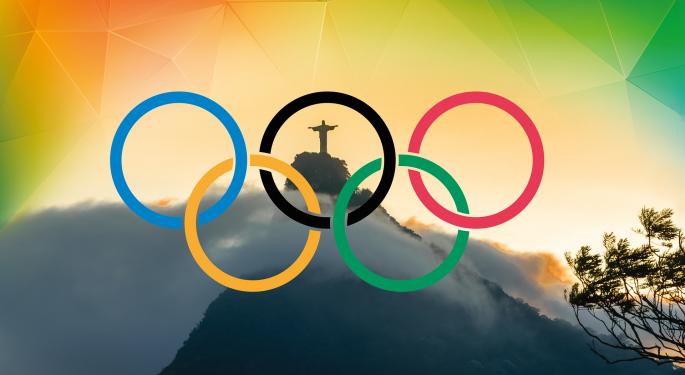 The Olympics are all about the spirit of international athletic competition. But there's no question the games are a major big-money event as well. Global cities fight over the right to host the Olympics, and the honor is seen as a feather in the city's cap when it comes to its international reputation. However, some economists argue that the games do more economic harm than good for the the hosting city.
Smith College professor Andrew Zimbalist recently told CNBC Rio was particularly ill-equipped to handle the Olympics, a shortcoming that is costing Rio taxpayers heavily at a time they can least afford it.
"It doesn't have sufficient transportation infrastructure, it doesn't have sufficient sanitation infrastructure, it doesn't have sufficient telecommunications infrastructure. So there has been an enormous amount of investment that has been required of the city of Rio," Zimbalist explained.
In the middle of Brazil's worst economic recession since the 1930s and at a time when the country's sovereign debt rating has been downgraded to junk status, the Brazilian government recently authorized an $850 million loan for Rio to help pay for infrastructure and security for the games.
According to Zimbalist, Rio will likely not see a good return on this spending in the short-term or the long-term. Independent research has shown no significant increases in tourism or foreign investment for cities that host the Olympics.
Related Link: Deutsche Bank: S&P 500 Will Hit 2,350 Within 15 Months
Not only do the Olympics fail to meaningfully stimulate the local economy, a recent University of Oxford study found that the games have exceeded their budgets by an average of 156 percent since 1960.
If history is any indication, Los Angeles' projected $161 million profits for the 2024 Olympics may be extremely optimistic.
But while the Olympics aren't particularly good news for the host cities' finances, they do provide a boost to local equities markets. Since 1984, the equity market returns of the host nation during the year of the Olympics averages a 24.4 percent gain compared to an average 9.2 percent gain for the MSCI World Index.
This year seems to be no exception, as the iShares MCSI Brazil Index (ETF) (NYSE: EWZ) is up an impressive 67.8 percent year-to-date, while the iShares MSCI ACWI Index Fund (NASDAQ: ACWI) is up just 5.2 percent this year.
View Comments and Join the Discussion!
Posted-In: News Emerging Markets Sports Events Global Economics Markets ETFs Best of Benzinga