With the cryptocurrency market pushing past $2 trillion, the talk of altcoin gains has grown from a gentle whisper in the cubicle to an all out raucous around the water cooler. And why not? With big name crypto projects like Bitcoin (BTC) and Ethereum (ETH) doing so well lately, the world is growing more comfortable with blockchain technology. 
But the real gains your coworkers are experiencing have likely come from offerings found a bit further down the list of cryptocurrencies arranged by market cap. Projects like Cardano (ADA), Solano (SOL) and Polkadot (DOT) have recently made headlines as they strip market share from their larger competitors — namely ETH.
There are likely a number of factors to account for, when asking why these Ethereum killer projects are doing so well. One of those reasons may be related to the skyrocketing popularity of NFTs minted on their platforms.
But what are NFTs anyway? And what makes them so popular? 
What Are Non Fungible Tokens?
If you've paid any attention to the latest trends in digital art, you've probably come across an article or 2 regarding non fungible tokens (NFTs). Perhaps you've heard of the artist, Beeple, who sold his work Everydays: The First 5000 Days for $69.3 million. Or maybe you read about the $4.4 million-dollar CryptoPunks NFT.
From memes to music (and all art forms in-between) NFTs have been making the headlines as collectors and investors outbid one another for a piece of the action. And while this emerging technology seems to have captivated the world with a number of high price auctions, most of the click-bait advertisements you've likely come across remain a bit shy on the details.
An NFT, quite simply, is a tradable digital asset with a distinct value separate from other tokens in the collection. To the consumer, this is often a piece of art stored in the collectibles section of their cryptocurrency wallet.
However you define them, a number of investors have seen tremendous gains in their portfolios over the last year as more and more people enter the space with money to spend.
Popular NFT Projects
As the digital art market continues to attract the attention of serious collectors, institutional players have entered the space to take advantage of the growing trend. Marvel comics, The NFL and WWE have all stepped up their collections as demand grows for NFTs.
Some notable artist collections that have exploded in popularity recently include offerings on Ethereum, like CryptoPunks, Bored Ape Yacht Club and Pudgy Penguins. Each of these recent NFT projects have broken the bank with recent sales, surpassing the expectations of creators and traders alike.
While these collections remain desirable to traders with plenty of ETH to spare, many investors are looking for new entrants to maximize the potential of their purchase. But how does an interested party find the next big NFT, anyway?
How to Find the Next Big NFT
There are a few great ways to begin your search for the next big NFT. And social media is probably the best place to start. Twitter, for example, is an incredibly popular platform for showcasing new art.
But watching the Twitter feed is by no means the only way to keep abreast of new projects. As OpenSea continues to expand their NFT collections, tracking sales on the platform has become a tried-and-true method for savvy traders to test investor sentiment. OpenSea has the largest offering of NFT collections available and boasts the highest volume of NFT sales in the game.
Finally, getting involved in a few Discord channels and listening in on the thoughts of successful traders is a terrific idea if you've decided to delve into the NFT space. Often, popularity is generated in these discussion groups before sales take place.
So now that you know how to find them, what are the next big NFTs?
NFTs with the Potential to Explode
While purchasing NFTs that have already made the news cycle may remain out of reach for most retail traders, many new and exciting collections are making their way onto popular platforms everyday.
Despite the incredible FOMO experienced in the market, there are still a few projects with great potential priced below 1 ETH and available to traders and collectors right now. Collections from 24px, Bored Bananas and Vogu Collective are great examples of NFTs that have started to gain traction!
But as tastes change and the whims of the market rapidly favor one collection over another, it may be less anxiety causing for you to trust your own intuition. Consider buying an NFT because the artwork spoke to your own sense of creativity and style. The chances are, if you like it, someone else will too.
Where to Buy NFTs
Verifiable digital assets are traded regularly on online platforms like OpenSea and Rarible. With a huge array of collections, these platforms offer something for everyone. For specific releases by a number of top artists, try NIfty Gateway.
Wherever you decide to look for your 1st NFT, you'll probably be spending ETH. And to buy ETH, you'll need a reputable trading platform.
Cryptocurrency Exchanges for Ethereum
As cryptocurrency explodes higher, so does the number of exchanges for traders to purchase them. Along with increased availability comes an increase in trading options for investors ready to dive headfirst into the altcoin sea. Whether you prefer a decentralized exchange (DEX) or traditional platform, picking a secure and reputable company is the key to successful trading in the crypto market.
Purchasing ETH to start an NFT collection has never been easier. Coinbase, Gemini and eToro are 3 great options available to U.S. consumers. While each platform has its own strengths to consider, these exchanges may represent the most reputable and secure options for trading.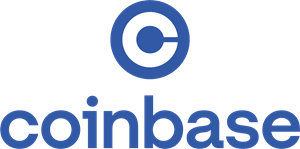 Commissions
Account Min
$0
1 Minute Review
Coinbase is one of the Internet's largest cryptocurrency trading platforms. From Bitcoin to Litecoin or Basic Attention Token to Chainlink, Coinbase makes it exceptionally simple to buy and sell major cryptocurrency pairs. 
You can even earn cryptocurrency rewards through Coinbase's unique Coinbase Earn feature. More advanced traders will love the Coinbase Pro platform, which offers more order types and enhanced functionality.
Though Coinbase doesn't offer the most affordable pricing or the lowest fees, its simple platform is easy enough for complete beginners to master in as little as a single trade.
Best For
New cryptocurrency traders
Cryptocurrency traders interested in major pairs
Cryptocurrency traders interested in a simple platform
Pros
Simple platform is easy to operate
Comprehensive mobile app mirrors desktop functionality
Coinbase Earn feature rewards you with crypto for learning about available coins
Cons
Higher fees than competitors

Commissions
. 25% or less
Account Min
0.00001 BTC
1 Minute Review
Gemini is a cryptocurrency exchange and custodian that offers investors access to over 100 coins and tokens. Founded in the US, Gemini is expanding globally, in particular into Europe and Asia. Offerings include both major cryptocurrency projects like Bitcoin and Ethereum, and smaller altcoins like Orchid and 0x.
Gemini is 1 of the only brokers with multiple platform options based on skill level. New investors will love the streamlined interface of Gemini's mobile and web apps, while advanced investors might appreciate all the tools that come with ActiveTrader. 
In addition to a host of platform choices, Gemini users also have access to insured hot wallets to store tokens without worrying about digital asset theft. Learn more about what Gemini can do for you in our review.
Best For
New investors looking for a simple mobile and web app
Day traders looking to use technical analysis tools
Users looking for a 1-stop-shop to buy, sell and store all of their cryptos
Pros
Easy and quick signups — can get started in as little as a 5 minutes
Multitude of platforms to accommodate traders of all skill levels
Hot wallets include insurance to protect your from theft and hacking attempts
Cons
Charges both a commission and a convenience fee for users buying and selling through the desktop or mobile app
Commissions
Account Min
$50 for US and Australia; $200 everywhere else
1 Minute Review
eToro is headquartered in Cyprus, England and Israel. A major eToro plus is its social trading operations, which allows new clients to copy trade the platform's best performers. Its social trading features are top notch, but eToro loses points for its underwhelming research and customer service features.
Best For
Investors looking to CopyTrade other traders
Simple user interface
Pros
Several major cryptocurrencies and altcoins
Expansive network of social trading features
Large client base for new traders to imitate
Crypto Price Movements
The crypto markets have been moving quickly as top-tier altcoins continue to make huge gains for investors. Lifted almost entirely by Cardano (ADA) and Binance Coin (BNB), the market continues its surge past $2 trillion. ADA is trading above $2.80 as it wrestles BNB for the No. 3 spot in the list of cryptocurrencies by market cap.
Bitcoin dominance stands at 43.6% and is trending downward as the world's 1st blockchain project's own gains are overshadowed by the altcoin market.
Ethereum vs. NFTs
Trading any cryptocurrency is risky. The NFT market is no exception. The high volatility in the space can quickly become hazardous to investors chasing a frenzy of speculation.
If the research and risk involved in the NFT space seems daunting at first, you're not alone. For most traders, buying ETH and holding may be a better investment strategy. Afterall, ETH is what these assets are priced in, right?
Remember, NFTs are only worth what someone else will pay for them. You don't want to get caught holding an overvalued piece of pixelated kitsch when the market drops. If you're not careful, you may end up selling that NFT at a loss just to avoid seeing it in your wallet after a while.