Decided that Shiba Inu isn't dead? You can get some on Robinhood!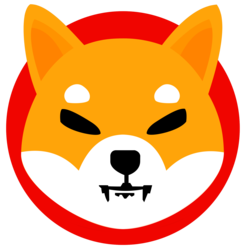 Shiba Inu
JOIN THE MOON OR BUST EMAIL LIST
Our team is diligently working to keep up with trends in the crypto markets. Keep up to date on the latest news and up-and-coming coins.
Disclosure: eToro USA LLC; Investments are subject to market risk, including the possible loss of principal.
Shiba Inu is the second largest memecoin by a wide margin in both directions. Its rise to the top made many early investors millions of dollars but lost later investors lots of money too. Famous for their ride-or-die community, Shiba Inu has fallen drastically from its 2021 highs. Without many use cases or fundamental strengths to back up this asset, many are led to question: is Shiba Inu dead?
Why Is Shiba Inu (SHIB) Down?
Though SHIB is down from its recent all-time high prices, many are looking at the relatively recent Robinhood listing as bullish news for the memetoken but time has passed and it hasn't seen the massive resurgence many supporters were predicting.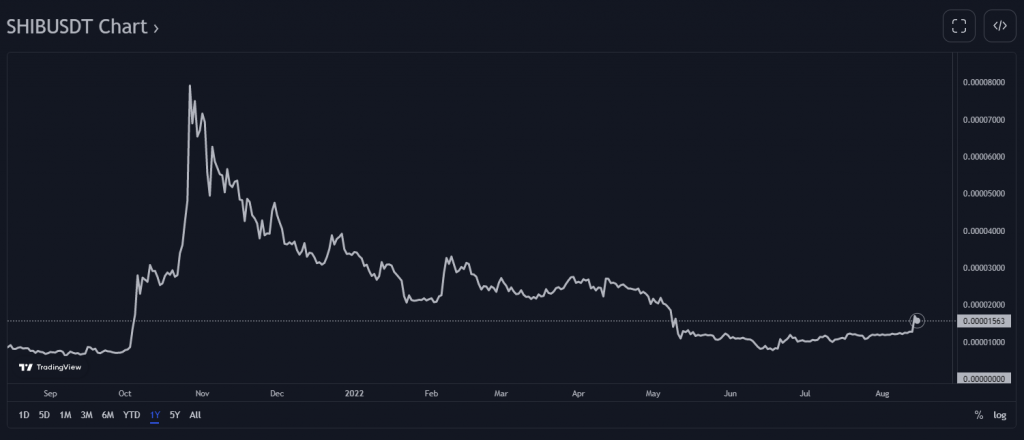 This chart shows that SHIB is consolidating downwards after reaching all-time highs on Oct. 28, 2021. SHIB is down over 80% from its all time high. A descending triangle is often seen as a pattern that precedes a breakout. If SHIB follows this pattern, it may see a strong price increase in short to medium-term. However, SHIB has not typically followed traditional chart patterns, so this reversal may not be an accurate assumption.
Perhaps another reason for SHIB's price decrease has been the recent movements of whales. Whales are holders of huge amounts of a cryptocurrency. These holders can have a dramatic impact on the price by selling their position. In 2021, a SHIB whale moved $2.78 billion worth of SHIB to a different wallet. While they did not actually sell any of their holdings (unless it was an over the counter trade which is unlikely), this movement scared many investors. If this whale, who holds about 10% of the total supply, were to sell, it could negatively impact the price. This action scared many investors into selling and could also be another reason for the price decrease. 
Shiba Inu (SHIB) Price Movements
In the past year, SHIB is still up dramatically. A $1,000 SHIB investment soon after it launched could be worth hundreds of millions of dollars today. SHIB has been 1 of the most profitable investments in history. However, large parabolic rises are typically unsustainable. And, we've seen this as the case with Shiba Inu –– the token is now trading far below its all-time high prices.
A way to measure the hype of a cryptocurrency is by tracking how much it is talked about on social media. As of January 2022, SHIB is still among the most talked-about cryptocurrency on Twitter Inc. (NYSE: TWTR). Nearly 20% of all tweets relating to cryptocurrency are about Shiba Inu. In the past, some of SHIB's price increases have been attributed to its presence on Twitter. In this instance, SHIB is decreasing while its Twitter supremacy continues on, showing that SHIB's Twitter hype is not the only driving factor for its price. Other factors, such as its potential Robinhood listing and whale movements, may have a larger impact on the price.
Cryptocurrency Market Cycle
One way the cryptocurrency market can be measured is by comparing Bitcoin to other tokens. If altcoins, or any tokens that are not Bitcoin, are outperforming Bitcoin, then it is deemed "altcoin season." It is not currently altcoin season, meaning Bitcoin is outperforming at least 75% of the top 50 cryptocurrencies.
The crypto market also saw all-time highs in November 2021. Cryptocurrencies such as Bitcoin and Ethereum saw all-time highs then, but they have started off 2022 trading well below these prices. The crypto crash of the summer of 2022 simply made matters worse, forcing meme coins far lower than investors could have imagined. While crypto is not yet in a bear market, many wonder how much more these tokens will go down before a reversal occurs. As many cryptocurrencies follow the movements of ETH and BTC, many are patiently waiting to see where these prices will go in the next few weeks.
Where To Buy Shiba Inu (SHIB)
As Shiba Inu becomes more popular, many exchanges are beginning to offer the token. As of right now, the best exchanges that offer SHIB are Robinhood and eToro. These exchanges particularly stand out because of their ease of use, focus on education and advanced security measures.
To open an account on these exchanges, you need an email and password. You also provide some basic personal information to verify your account. You then fund your account using an ACH or credit transfer and begin trading SHIB. Once you get your Shiba Inu you may want to store it safely on a hardware wallet. The leading hardware wallet brand in the world, Ledger, offers 3 fantastic models: the Nano S, Nano S Plus and Nano X. All Ledger devices support more than 1,000 cryptos from multiple chains like Bitcoin, Ethereum, Dogecoin and all ERC-20 tokens (including Shiba Inu).

Best For
Buying & selling Dogecoin
1 Minute Review
Robinhood is the broker for traders who want a simple, easy-to-understand layout without all the bells and whistles other brokers offer. Though its trading options and account types are limited, even an absolute beginner can quickly master Robinhood's intuitive and streamlined platform. On the other hand, more advanced traders might be frustrated by Robinhood's lack of technical analysis tools, a feature that's now nearly universal across other platforms.
Best For
Fee-free trading
Beginner crypto investors
Doge day traders
Pros
Commision-free trading
Access to Dogecoin
Cons
Limited altcoin selection
No wallet capabilities
Disclosure: This ad promotes virtual cryptocurrency investing within the EU (by eToro Europe Ltd. and eToro UK Ltd.) and USA (by eToro USA LLC); which is highly volatile, unregulated in most EU countries, no EU protections and not supervised by the EU regulatory framework. Investments are subject to market risk, including the loss of principal.
1 Minute Review
eToro is headquartered in Cyprus, England and Israel. A major eToro plus is its social trading operations, which allows new clients to copy trade the platform's best performers. Its social trading features are top notch, but eToro loses points for its underwhelming research and customer service features.
Best For
Investors looking to CopyTrade other traders
Simple user interface
Pros
Several major cryptocurrencies and altcoins
Expansive network of social trading features
Large client base for new traders to imitate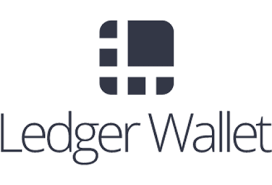 buy now
securely through Ledger Hardware Wallet's website
1 Minute Review
Launched in 2014, Ledger has transformed into a fast-paced, growing company developing infrastructure and security solutions for cryptocurrencies as well as blockchain applications for companies and individuals. Born in Paris, the company has since expanded to more than 130 employees in France and San Francisco.
With 1,500,000 Ledger wallets already sold in 165 countries, the company aims at securing the new disruptive class of crypto assets. Ledger has developed a distinctive operating system called BOLOS, which it integrates to a secure chip for its line of wallets. So far, Ledger takes pride in being the only market player to provide this technology.
Best For
ERC-20 tokens
All experience levels
Pros
Easy to set up and use
Supports more than 1,500 different digital assets
Tamper proof
Portable
Long-lasting battery
Bluetooth connectivity features
So, Is Shiba Inu Dead?
SHIB currently does not have many uses to back up its price. It offers ShibaSwap, a decentralized exchange (DEX), but not much else. It also does not have many plans outlined for the future. Because of this, there's a decent chance Shiba Inu will die off when interest in cryptocurrencies decreases.
Other factors, such as whale movements, have also impacted the price. If these whales were to sell, SHIB could easily depreciate by over 50%. Much of the token's future will be determined by whales.
While SHIB may not have many uses, its Twitter dominance may be a driving factor for future prices. Shiba Inu's outreach on Twitter has helped with price increases in the past, and this trend may continue into the future.
Multiple scenarios would support Shiba Inu going both ways. On 1 hand, its lack of uses and whale transactions could cause a crash in the price. However, its Twitter presence and strong community may drive the price higher. Ultimately, the fate of SHIB will be determined by its holders.
Frequently Asked Questions
Will Shiba Inu ever reach $1?
Is it very unlikely that Shiba Inu will ever reach $1. For this to happen, the market cap would have to reach 589.7 trillion. This would mean that the market cap would be far above the whole crypto market cap which is just under $1 trillion.
Answer Link
Is Shiba Inu a good investment?
Shiba Inu can be a good investment if you do your research and only invest in the token understanding that it may not grow as fast as other cryptocurrencies.
Answer Link