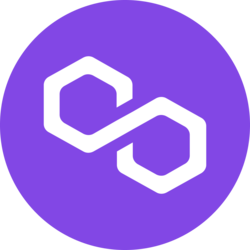 Polygon
JOIN THE MOON OR BUST EMAIL LIST
Our team is diligently working to keep up with trends in the crypto markets. Keep up to date on the latest news and up-and-coming coins.
With more people using and investing in blockchain technology than ever before, the need for a more scalable ecosystem is a consistent issue within the industry. As a result, Polygon is hoping to help Ethereum scale to internet-like speeds. 
What is Polygon (MATIC)?
Polygon is a blockchain created for the purpose of scaling Ethereum. When Ethereum is under heavy load, network fees can price out many low-value applications. This, of course, reduces adoption of the token overall, but Ethereum can't grow if it alienates a segment of its customer base. However, Ethereum hasn't solved the problem, so other platforms are stepping in to pick up the slack.
Low-value applications, then, tend to migrate to other blockchains where the fees (and security) are much lower. One of the most popular Ethereum-scaling blockchains is known as Polygon.
Formerly known as the MATIC network, Polygon is one of the most popular sidechains in existence. Sidechains differ from true Layer-2 networks in that they rely on their own security protocol. True Layer-2s inherit their security from Ethereum, which makes them a bit more expensive than sidechains at present.
But, if demand for more accessible blockchain applications continues to grow at a macro scale, why is Polygon's price down?
Why is Polygon (MATIC) Down?
With this basic information out of the way, let's discuss Polygon's price decline in recent months. 
Since the end of 2021, the entire crypto industry has been slowly sinking. As Bitcoin drags down the rest of the market, tokens like Polygon suffer the most because they are not well established like Bitcoin and Ethereum—and while mega cap tokens are experiencing extreme price drops—they have more room to fall than a token like Polygon.
By the spring of 2022, Polygon was trading at around a third of its all-time high value of $2.92. Shortly thereafter, the token plummeted even further as the bottom fell out of the crypto market.
The crypto markets as a whole feel over 10% after the fall of LUNA and UST. This stablecoin-based project was unable to keep the price of tokens stable. This event showed the fragility of the crypto world. Many questioned if this was just an isolated event, or if it is a possibility for any crypto project. These fears translated to the markets, bringing everything down quite a bit.
Another reason for the fall of MATIC's price in 2022 also relates to UST and stablecoins. Ethereum houses the two largest stablecoins, Tether (USDT) and USD Coin (USDC). Combined, they have a market cap of over $120 billion. Many worried that the fall of UST could also be a possibility with USDC and USDT, leading to a sell off of both the stablecoins and ETH. Since MATIC is very correlated with ETH, MATIC fell as well. 
However, UST uses a different mechanism to keep its token stable. It uses an algorithm that changes the backing of a different cryptocurrency to keep the price stable. USDC and USDT are pegged to the U.S. dollar, which leaves less room for algorithmic failure or mishaps. Regardless, the events revolving around UST scared many ETH investors and caused the price to fall.
Polygon (MATIC) Price Movements
For most of 2021, MATIC saw a fairly steady rise, probably from an increased demand as Ethereum gas prices soared. More Ethereum users began to look for cheaper alternatives, and MATIC was a good choice. However, the first half of 2022 saw pretty much all major cryptocurrencies suffer, including MATIC.
Between the beginning of January to the beginning of May 2022, MATIC fell over 50%. It saw highs of nearly $3 at the end of 2022 and reached a 52-week low of around $0.55 on May 12, 2022. It fell almost 50% on May 12. However, it recovered a bit on May 13, gaining back about 20% of the previous declines.
MATIC currently has a market cap of around $5.5 billion, making it the 17th most popular cryptocurrency by market cap.
Cryptocurrency Market Cycle
One way the cryptocurrency market can be measured is by comparing Bitcoin to other tokens. If altcoins, or any tokens that are not Bitcoin, are outperforming Bitcoin, then it is deemed "altcoin season." As of right now, it is not altcoin season, as Bitcoin is outperforming almost all other major cryptocurrencies in recent months.
Although Bitcoin is outperforming other tokens, it is not doing well. The crypto markets have been suffering for some time, with major tokens down upwards of 50% in the last few months. MATIC was one of the tokens caught in this downturn.
Where to Buy Polygon (MATIC)
A variety of crypto trading platforms support the buying and selling of MATIC. Coinbase Global Inc. (NASDAQ: COIN), FTX and Gemini are among the best trading platforms that offer the token. These exchanges are known for their security, low fees and overall ease of use.
To get started trading, register using an email and password. You will have to provide some basic personal information to verify your account. Then you can connect your bank account and begin trading.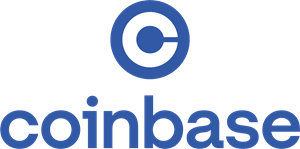 1 Minute Review
Coinbase is one of the Internet's largest cryptocurrency trading platforms. From Bitcoin to Litecoin or Basic Attention Token to Chainlink, Coinbase makes it exceptionally simple to buy and sell major cryptocurrency pairs. 
You can even earn cryptocurrency rewards through Coinbase's unique Coinbase Earn feature. More advanced traders will love the Coinbase Pro platform, which offers more order types and enhanced functionality.
Though Coinbase doesn't offer the most affordable pricing or the lowest fees, its simple platform is easy enough for complete beginners to master in as little as a single trade.
Best For
New cryptocurrency traders
Cryptocurrency traders interested in major pairs
Cryptocurrency traders interested in a simple platform
Pros
Simple platform is easy to operate
Comprehensive mobile app mirrors desktop functionality
Coinbase Earn feature rewards you with crypto for learning about available coins
Cons
Higher fees than competitors

1 Minute Review
Gemini is a cryptocurrency exchange and custodian that offers investors access to over 100 coins and tokens. Founded in the US, Gemini is expanding globally, in particular into Europe and Asia. Offerings include both major cryptocurrency projects like Bitcoin and Ethereum, and smaller altcoins like Orchid and 0x.
Gemini is 1 of the only brokers with multiple platform options based on skill level. New investors will love the streamlined interface of Gemini's mobile and web apps, while advanced investors might appreciate all the tools that come with ActiveTrader. 
In addition to a host of platform choices, Gemini users also have access to insured hot wallets to store tokens without worrying about digital asset theft. Learn more about what Gemini can do for you in our review.
Best For
New investors looking for a simple mobile and web app
Day traders looking to use technical analysis tools
Users looking for a 1-stop-shop to buy, sell and store all of their cryptos
Pros
Easy and quick signups — can get started in as little as a 5 minutes
Multitude of platforms to accommodate traders of all skill levels
Hot wallets include insurance to protect your from theft and hacking attempts
Cons
Charges both a commission and a convenience fee for users buying and selling through the desktop or mobile app
Bonus: Keep an eye on MATIC's volume, which is a good indicator of the level of use for the project and could indicate price movements.
Is Polygon (MATIC) Dead?
Polygon is one of the few crypto projects that has real use cases and can show the benefits of the use cases. However, the crypto markets have been struggling, and MATIC is caught in the middle of the storm. The crypto market, then, must come out of its slump before MATIC can prove that all its use cases are truly valuable, expanding the project to carve out a niche for the project.
If Ethereum continues to increase in popularity and overall transaction volume, then there is certainly room for MATIC to grow as well. Since the two projects are closely related, Ethereum's success will most likely lead to more demand for scalable blockchains like Polygon.
Conversely, if the crypto selloff continues and Ethereum cannot recover, then MATIC may continue to suffer. While this is unlikely, it is certainly not out of the question.
Overall, Polygon's success is largely dependent on Ethereum. With that said, Ethereum is not the worst project to be reliant on.
Frequently Asked Questions
Yes, you can buy MATIC tokens through your preferred crypto exchange provided they offer support for this token.
Answer Link
Is Polygon is a good investment?
Polygon can be a good investment, but you should review your portfolio and investment strategy before proceeding.
Answer Link