Want to jump straight to the answer? The best forex broker for most people is definitely FOREX.com or CedarFX.
The Federal Democratic Republic of Nepal is a tiny South Asian nation tucked between eastern China and northern India. While relatively small in size, Nepal is the 43rd most populated country in the world and features some of the globe's most memorable landmarks, including Mount Everest. In fact, thanks to the massive Himalayan mountain range, Nepal is home to 13 of the world's 20 tallest mountains.
But while Nepal may have some of the planet's most majestic scenery, it doesn't have much in the way of a financial footprint. Nepal is a nation that has had long battles amongst competing government factions and was ruled as a monarchy as recently as 2008. But democracy has been expanding in Nepal and the Constitution of Nepal was instituted in 2015, making the country a republic and opening up the avenues of commerce.
Forex trading is allowed in Nepal and all trading of currencies (and other asset classes) is regulated by the Securities Board of Nepal, or SEBON. The Nepalese rupee is directly linked to the Indian rupee. India and Nepal have a pegged exchange rate on their currencies, which has been in place since 1993. One Indian rupee is worth 1.6 Nepali rupees under this exchange rate policy.
Get Started with Forex in Nepal
Follow these steps to get started with tradinf forex in Nepal.
1. Get connected to the internet. Online forex brokers have not only made currency trading affordable and available to just about everyone, but they also allow trades to be made from anywhere you have an internet connection. Advanced forex trading no longer requires lightning-fast connection speeds or expensive computer technology. If you have a laptop or a smartphone, you can get started trading forex.
2. Find a forex broker that accepts clients in Nepal. According to SEBON, it's legal to trade forex in Nepal, so citizens will have a variety of forex brokers to choose from. Select a broker that fits your needs — consider your trading style, how many trades you'll be making each month, which currency pairs you want to trade and how much leverage you want access to.
3. Open your account. Before you open an account, you'll need to send the broker some personal information and choose the type of account you want to trade in. Forex trading requires high leverage since exchange rate moves are measured in fractions of 1 pip and many brokers offer different options on spreads and market access.
4. Fund your account. Funding your account while based in Nepal might be the most difficult part of the operation since brokers accepting Nepalese rupees are few and far between. Thankfully, many brokers do accept Indian rupees or digital currencies like Bitcoin which aren't tied to a sovereign nation. Some brokers will have minimums for new accounts — make sure you have enough to meet this requirement if you're exchanging Nepalese rupees for Indian ones.
5. Pick a forex trading platform. Forex traders often have their pick of the broker's proprietary trading platform or a 3rd-party powerhouse like MetaTrader or NinjaTrader. One of the best features of 3rd-party platforms is the advanced features traders can deploy. With MetaTrader and NinjaTrader, you can program automated trading systems to trade the forex markets while you sleep or pick up groceries.
6. Execute your first trade. Once your account is activated and funded, you can begin trading. Most brokers offer a demo account, and you'd be wise to take advantage of that if you're new to currency trading. While many of the same strategies for trading other asset classes apply to forex, it's still a good idea to practice first.
Nepal Forex Trading Strategies
Many of the same trading strategies used for stocks can be used for currencies, but it's important to understand the differences in asset classes. Currencies can be volatile, like when the British pound declined vs other major currencies after England voted to leave the European Union. But for the most part, currency moves won't be this sharp and you'll need an experienced eye to catch trends. Here's a few forex trading strategies to familiarize yourself with:
Trend following
Momentum trading
Range trading
Forex Trading Example in Nepal
Let's say you're looking at how different countries have handled the coronavirus pandemic and you've noticed how much better Japan has done at containing the outbreak compared to Great Britain. You think different economic forces in Britain will push down the value of the pound while the Japanese yen will rise.
In this specific trade, you'd want to buy yen and short British pounds. So you'd search your forex broker for the GBP/JPY currency pair and short it. When you short GBP/JPY, you're predicting a rise in the value of JPY in comparison to GBP. If you thought pounds would rise and yen would fall, you'd buy the GBP/JPY currency pair.
Making Money with Forex in Nepal
Forex trading can bring in great rewards, but leverage also carries a lot of risks. Many forex brokers allow leverage up to 500:1, meaning 1 dollar can control a position worth 500 times as much. Currency moves might not look as drastic compared to stocks, but it's still easy to go bust when applying this much leverage.
When trading forex, always have a plan and use a strategy you're comfortable with when real money is on the line. If you aren't comfortable yet, use your demo account to practice until you find a method that works for you. The forex market is open 5 p.m. Sunday EST to 5 p.m. Friday EST — they aren't going anywhere while you get up to speed.
Best Online Forex Brokers in Nepal
Finding a suitable forex broker for use in Nepal takes some research. Here's a list of our favorite online forex brokers available to Nepalese citizens.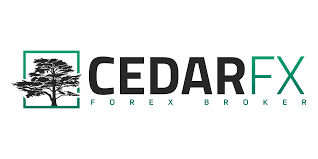 Disclosure: CedarFX is not regulated by any major financial agency. The brokerage is owned by Cedar LLC and based in St. Vincent and the Grenadines.
1 Minute Review
Billing itself as the world's 1st eco-friendly broker, CedarFX makes it easy to trade and give back to the planet. You can choose a 0% Commission Account or an Eco Account — or open multiple accounts to meet all your needs. 
CedarFX offers access to a wide range of tradable securities, including stocks, futures, major and exotic forex pairs, cryptocurrencies and more. Though CedarFX could introduce a few additional educational resources, the broker remains a unique option for traders invested in giving back.
Best For
Forex investors
Investors interested in 0% commission or eco conscious trading
Investors looking for 24/7 customer service
Pros
Allows users to offset their carbon footprint
0% commission investing
Offers demo account access
24/7 customer service available through live chat
Eco Account Option (10 trees planted for each lot traded)
Fast deposits/withdrawls with Bitcoin
Cons
Limited number of educational resources for new investors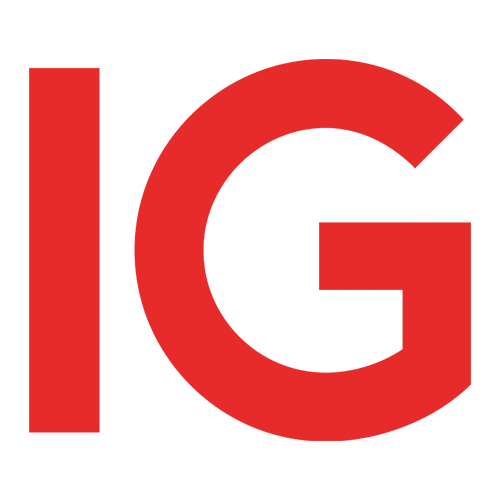 1 Minute Review
IG is a comprehensive forex broker that offers full access to the currency market and support for over 80 currency pairs. The broker only offers forex trading to its U.S.-based customers, the brokerage does it spectacularly well. Novice traders will love IG's intuitive mobile and desktop platforms, while advanced traders will revel in the platform's selection of indicators and charting tools. Though IG could work on its customer service and fees, the broker is an asset to new forex traders and those who prefer a more streamlined interface.  
Best For
New forex traders who are still learning the ropes
Traders who prefer a simple, clean interface
Forex traders who trade primarily on a tablet
Pros
Easy-to-navigate platform is easy for beginners to master
Mobile and tablet platforms offer full functionality of the desktop version
Margin rates are easy to understand and affordable
Access to over 80 currency pairs
Cons
U.S. traders can currently only trade forex
Customer service options are lacking
No 2-factor authentication on mobile

1 Minute Review
FOREX.com is a one-stop shop for forex traders. With a massive range of tradable currencies, low account minimums and an impressive trading platform, FOREX.com is an excellent choice for brokers searching for a home base for their currency trading. New traders and seasoned veterans alike will love FOREX.com's extensive education and research center that provides free, informative forex trading courses at multiple skill levels. While FOREX.com is impressive, remember that it isn't a standard broker.
Best For
MetaTrader 4 users
Beginner forex traders
Active forex traders
Pros
Impressive, easy-to-navigate platform
Wide range of education and research tools
Access to over 80 currencies to buy and sell
Leverage available up to 50:1
Cons
Cannot buy and sell other securities (like stocks and bonds)
Forex Terminology
Forex traders have their own unique terminology. Make sure you understand the following list of terms before embarking on a forex trading career.
Pip: Acronym for percentage in point. This is the smallest measured unit of movement in a currency pair's exchange rate.
Lot size: Similar to stock trading, the lot size refers to the standardized trading amount. In forex, 1 lot is usually 100,000 base currency units.
Orders: An order is simply the instructions you give your broker when executing a trade. For example, a market buy order means buy a currency pair at any exchange rate while a limit order means only buy when a certain exchange rate is reached.
Calls: In options trading, a call is purchased when the buyer wants the ability (but not the obligation) to buy a certain currency pair at a certain exchange rate on a certain date. Using options in forex trading may increase risk due to the amount of leverage you're adding to an already leveraged trade.
Nepal's Growing Economy Could Bring More Forex Trading Activity
Nepal only recently became a true democracy, but its private sector is growing while more and more Nepalese citizens are moving out of poverty. When a population makes economic gains, their take-home pay increases and some of that pay inevitably winds up in capital markets. And since forex trading is already regulated by SEBON, residents can trade with peace of mind knowing that brokers and dealers must follow the law.
Get a Forex Pro on Your Side
FOREX.com, registered with the Commodity Futures Trading Commission (CFTC), lets you trade a wide range of forex markets plus spot metals with low pricing and fast, quality execution on every trade.
You can also tap into:
EUR/USD as low as 0.2 with fixed $5 commissions per 100,000
Powerful, purpose-built currency trading platforms
Monthly cash rebates of up to $9 per million dollars traded with FOREX.com's Active Trader Program
Learn more about FOREX.com's low pricing and how you can get started trading with FOREX.com.