Did you know most of our readers prefer DentalInsurance.com for their dental insurance needs?
Dental insurance is a special type of protection that makes your oral health care easier to afford. Dental insurance can help you keep your smile healthy by helping you pay for dentist visits, cleanings and procedures like root canals and fillings. However, while you might understand the basics of what dental insurance is, you might not know what it covers — or where to get it.
Today, we're giving you a crash-course in everything you need to know about dental insurance in the Keystone State. Read on to learn a little more about what dental insurance is, what is does and doesn't usually cover and how much you can expect to pay. We'll also introduce you to a few of our favorite dental insurance providers in Pennsylvania.
Find plans that are available in your area
Find Dental Insurance
Best Dental Insurance in Pennsylvania:
Best Dental Insurance in PA
Now that you understand the basics of the dental insurance industry, it's time to start comparing plans. Let's take a closer look at some of our favorite companies providing dental insurance in Pennsylvania.
1. UnitedHealthcare
UnitedHealthcare is one of the largest providers of health insurance in the United States — but did you know that it also has an impressive offering of dental insurance as well? UnitedHealthcare plans include no deductible or waiting period for preventive services, and it includes coverage for basic and major procedures at affordable rates.
Plans are available from as little as $23 per month in most parts of the state. UnitedHealthcare offers 10 plan tiers, giving you the most choice when it comes to balancing costs and coverage. With affordable prices and plenty of plans, UnitedHealthcare is our top choice for dental insurance in Pennsylvania. 
2. Humana
Just looking to get your hands on the most affordable dental insurance out there? Your first step is getting a quote from Humana. Humana offers some of the most affordable plans in Pennsylvania, with PPO coverage available from just $18 per month.
Humana's plans also include incredibly low deductibles as well — individuals will pay just $50 per year, while families will pay $150 per year, no matter your plan tier. Low premiums plus low deductibles make Humana our top choice for the Pennsylvanian looking to save. 
1 Minute Review
As one of the largest and most popular dental insurance providers in the United States, Humana offers customers a wide network of dentists, with approximately 270,000 current dental care providers. Humana dental insurance lets you save money on costs without traveling far for care. Rates for basic plans are low and include 100% coverage for preventive services. Humana can help you get the most out of your money for dental benefits. 
Best For
Families
Early retirees
Entrepreneurs
Pros
Preventive care at 100% coverage
Can be used with more than 270,000 dentists nationwide
Cons
Annual maximum benefits as low as $1,000
Can be used with more than 270,000 dentists nationwide
3. Cigna
With so many plan specificities, it can be comforting to know that you have a responsive customer service team on your side. When it comes to customer service and assistance, Cigna takes the top spot in Pennsylvania.
Its customer care team is available 24 hours a day, 7 days a week to help you understand what your plan covers, which dentists you can see and more. Its network also includes over 90,000 individual dentists offices, so you won't have trouble finding an office, no matter where you live.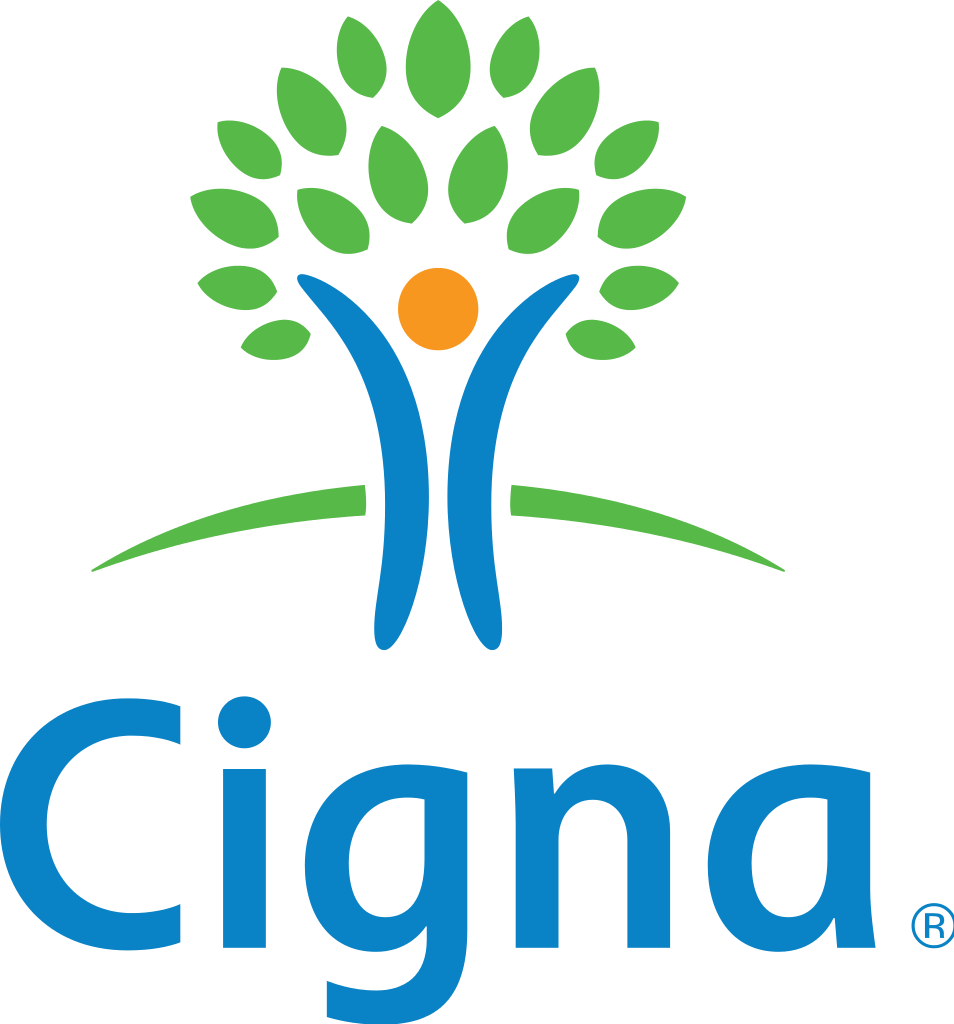 Disclosure: Not every plan is available in every area or to every customer.
Best For
Affordable annual premiums
1 Minute Review
The Cigna Dental Savings Plan is a more affordable alternative to traditional dental insurance. Like traditional health or dental insurance, you'll pay a premium to keep your discount plan current. However, instead of paying a premium every month, you'll pay off your entire annual premium when you sign up for coverage. When you need dental treatment, you can use your Cigna Dental Savings plan to receive a discount on services. Fees vary by region, but on average, dental plan holders save about 35% on their treatments. Using a dental plan in lieu of insurance also allows you to get the services you need without the hassle of filing a claim. 
While not a form of dental insurance, investing in a dental savings plan can help you control the costs of your oral care needs. Unlike many dental insurance options, the Cigna Dental Savings Plan can be used for cosmetic dentistry and orthodontics care so long as you choose a service provider that's within Cigna's network. Though a savings plan won't cover any of the costs of your actual care, it can provide individuals and families with an option to lower their costs without breaking the bank. 
Best For
Anyone who doesn't have dental insurance
Anyone looking to save money on dental care costs
Families looking for affordable dental assistance
Pros
Allows you to save an average of 35% on dental care costs
Includes a network of 88,000 dental professionals
Discounts can be used on cosmetic dental procedures
Cons
Does not cover any portion of your dental care costs
Not available in every state
4. Guardian Direct
One of the toughest parts of moving to a new state is finding a new set of reliable medical service providers who accept your insurance. Guardian Direct doesn't just make it easy to find a new dental insurance plan — they can also help you find a new dentist.
Simply enter your ZIP code and Guardian Direct will show you a list of dentists near you and which Guardian plans they accept. Guardian Direct's plans are also exceptionally affordable, beginning at just $21 per month. 

Best For
Young adults and families with children and teens
1 Minute Review
Guardian provides comprehensive dental insurance you can buy independently or through your employer. It covers basic and preventive care, as well as more advanced services like root canals, crowns, bridges and dentures. 
Guardian has an extensive network of more than 120,000 providers. It offers a range of plans so you can choose a plan that fits your budget and your dental needs. Guardian's plans start at just over $8 per month. 
The plans that Guardian sells directly are PPOs, which means you can see dentists outside the network, but you'll pay more than if you see an in-network dentist. Guardian also offers HMOs through employers. HMOs may not pay if you see an out-of-network dentist. 
Guardian also offers teledentistry, so you can consult with a dentist from home if you're experiencing issues. 
While everyone should consider dental insurance, Guardian's affordable plans are especially good for young adults who might have a limited budget and limited dental care needs. Guardian also offers plans with orthodontic care (braces) and regular, preventive service for families. 
Best For
Families with children and teens
Young adults
Pros
Teledentistry
Range of plan options
Affordable basic plan
Cons
Mobile app has limited functionality
Types of Dental Coverage
If you've ever navigated the labyrinth that is the U.S. health insurance industry, you'll be pleased to learn that dental insurance is much less complicated. When you compare plans, you'll usually see 2 unique plan types:
Dental health maintenance organizations (DHMOs): When you enroll with a DHMO, you'll receive a list of in-network dental service providers. If you want to use your benefits, you'll need to choose a service provider who works in your network — otherwise, you'll pay for 100% of your dental care costs. DHMOs give you the least amount of freedom to choose which dentist you see, but they're almost always less expensive than PPOs.
Preferred provider organizations (PPOs): With a PPO, you can use your dental insurance benefits with any dentist you like. Though the best dental insurance companies will give you an additional discount if you see an in-network dentist, there's no requirement that dictates who you can see like with a DHMO. PPO plans are more expensive than DHMOs, but they can be worth the extra cost if you already have a dentist you enjoy seeing.
You may also see some companies offer "benefit plans" or "discount plans." These plans offer you a percentage discount on dental services if you agree to see an in-network dentist. They don't actually pay for any percentage of your treatment cost, so they aren't technically a form of insurance. In this article, we'll limit our reviews only to providers who offer insurance plans.
What Does Dental Insurance Cover?
Unlike health insurance providers, dental insurance providers don't have a set list of required benefits that they need to provide to all of their policyholders. Dental insurance companies have unlimited freedom to choose which services they want to cover and what percentage of treatment costs they'll pay. This can make comparing plans frustrating and time consuming.
The most common dental benefits schedule is the "100-80-50" schedule. If you have a 100-80-50 plan, it means that your insurance will cover these:
100% of preventive care costs: Preventive care includes routine treatments and services meant to prevent dental disease. Cleanings, x-rays and exams are all usually considered preventive treatments.
80% of basic service costs: Basic services are common corrective treatments. Most dental insurance plans consider root canals, cavity fillings and simple extractions to be basic services.
50% of major service costs: Major services are invasive and rare procedures that correct large dental health issues. Bridges, crowns and dentures are all usually considered major procedures.
Keep in mind that each individual insurance company can choose which procedure falls into which category. Though many insurance companies consider root canals to be basic procedures, for example, some classify them as major procedures and offer a lower coverage amount. Consult your unique plan or contact a representative to learn more about your individual benefits.
What Does Dental Insurance Not Cover?
No matter what type of dental insurance you choose, there are a few treatments you won't have coverage for:
Cosmetic services: No dental insurance plan includes coverage for cosmetic dental treatments like teeth whitening or cosmetic veneers.
Preexisting conditions: Dental insurance companies often limit or deny benefits for dental health issues that you already have when you sign onto a plan. If you have a chronic or long standing oral health problem, expect your benefits to be limited.
Orthodontics: Most dental insurance plans don't include coverage for orthodontics. If your plan does include orthodontics benefits, they will likely be limited to children on your plan under the age of 19.
Average Cost of Dental Insurance in Pennsylvania
Dental insurance in Pennsylvania costs about the same as dental insurance throughout the U.S. For an individual plan, expect to pay between $30–$45 per month.
What to Look for in a Dental Insurance Provider
With so many dental insurance choices, how can you tell which plan you should choose? Unfortunately, not every dental plan is equally valuable. When you compare plans, look for these 3 key characteristics:
A high deductible: Your plan's deductible is the minimum amount of money you need to spend on your own insurance before your insurance benefits begin. For example, if you have a $100 deductible, you need to spend $100 on dental bills — after that, your insurance starts covering a percentage of your bills. Choose a plan with a low deductible that you can afford.
A high maximum benefit cap: Most dental insurance plans include an annual maximum benefit cap that limits how much money your insurance pays out each year. Choose a plan with a high maximum benefit cap to get the most out of your insurance.
A long list of included benefits: As previously mentioned, dental insurance companies can pick and choose which procedures and treatments they want to include in their plan. Look for a dental insurance plan that includes coverage for plenty of dental issues — especially if you have recurring root canals or cavities.
Getting the Coverage You Need for a Healthier Smile
Comparing dental insurance plans can be time-consuming, frustrating and confusing. But the best way to ensure that you aren't overpaying for your coverage is to consider as many plans as possible.
Before you choose a dental insurance plan, be sure to get quotes from at least 5 competing insurance providers. Getting a quote is quick and easy — you can see your choices in as little as 60 seconds — and allows you to see exactly what your options are. You can't be sure that you're getting the best coverage for your family unless you know what's offered.
Frequently Asked Questions
What is not covered with dental insurance in Pennsylvania?
The areas not covered on dental insurance in pennsylvania include orthodontics, pre-existing conditions and cosmetic services.
Answer Link
What is covered under dental insurance plans in Pennsylvania?
Dental insurance plans in PA cover essential services, preventive care and major services.
Answer Link
Dental Insurance Methodology
To determine the best dental insurance providers, we pored through all United States carriers. We winnowed the list by only including companies that have a wide coverage area and product offering. To further break down the list to the true best dental insurance providers, we gave weight to carriers that offer discounts, are available in all states and have multiple payment plan options.
Dental Plans Promo
Get 10% off any dental savings plan at DentalPlans.com. You can reduce your dental care costs by saving 10-60% off at the dentist!